On a mission to find public art in my Manhattan neighborhood, I hit Riverside Park yesterday afternoon. Here's a sampling of what I found walking among the snow drifts — overlooking the Hudson River — from 72nd Street down to 59th Street:
Sukyung Kim, Flow 1 – Cascade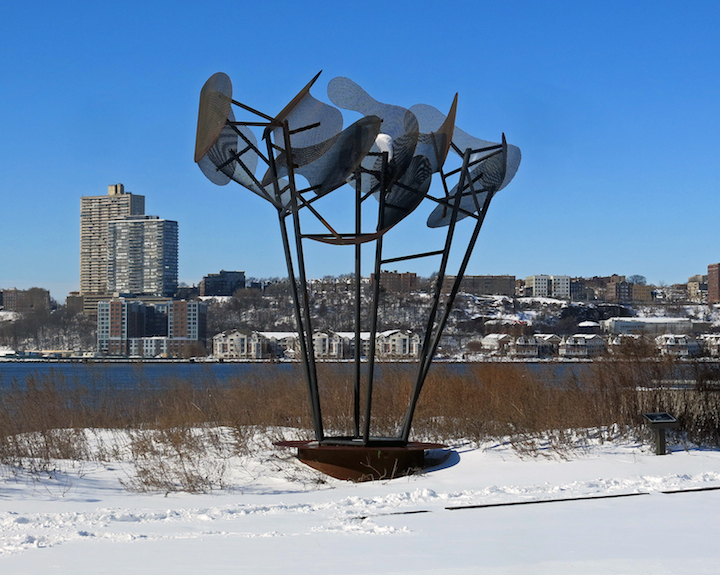 Kate Jansyn, Fragment of an Angel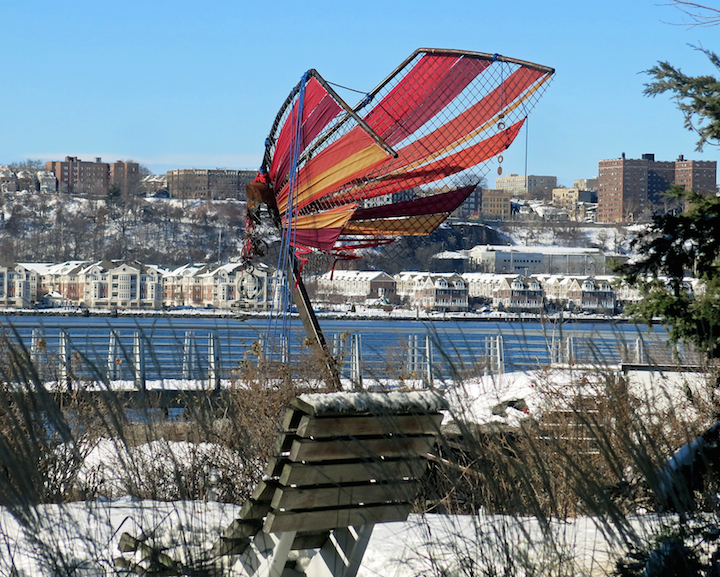 Paola Morales, Thrive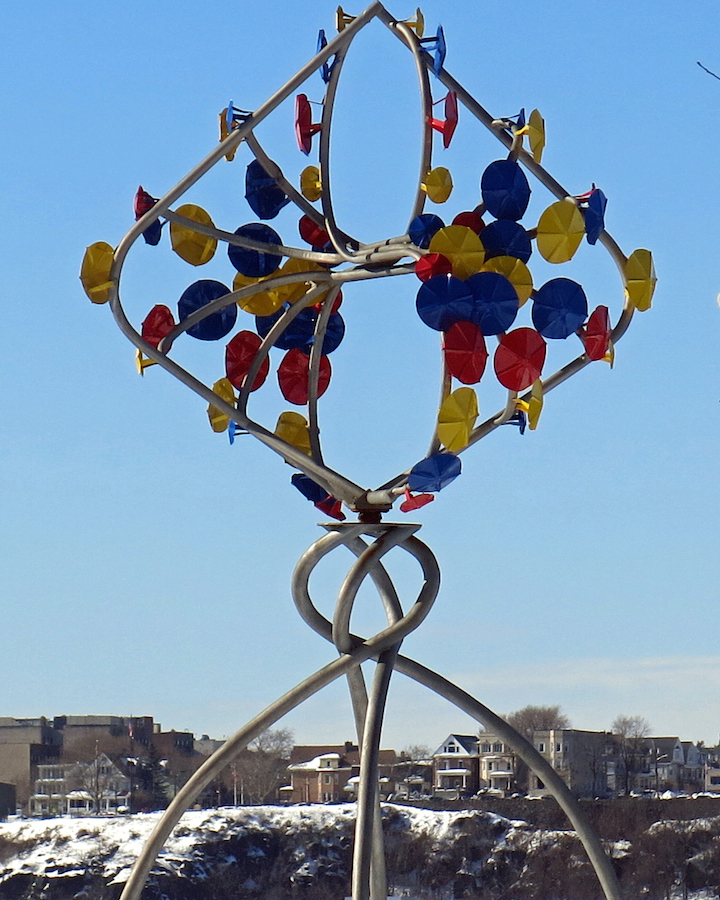 Lee Apt, Jubilation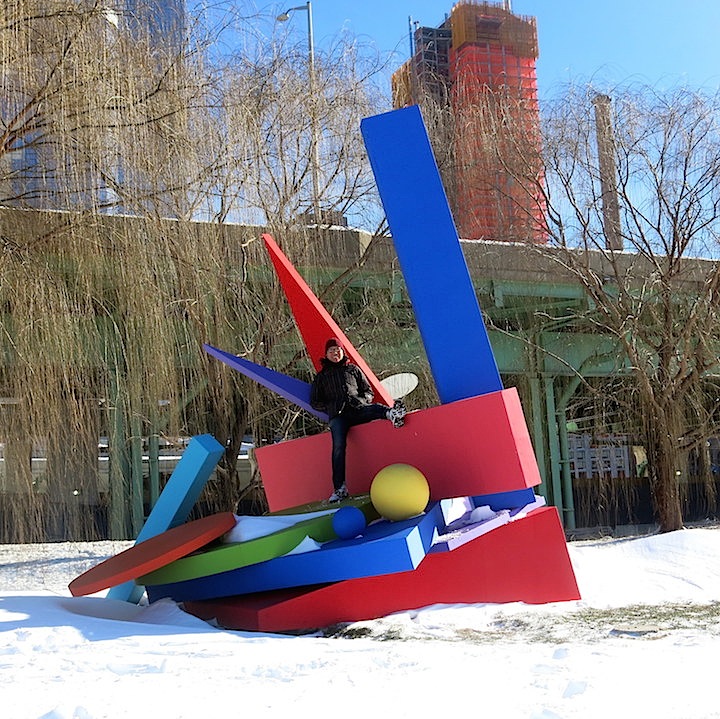 Jubiliation, in its entirety from another angle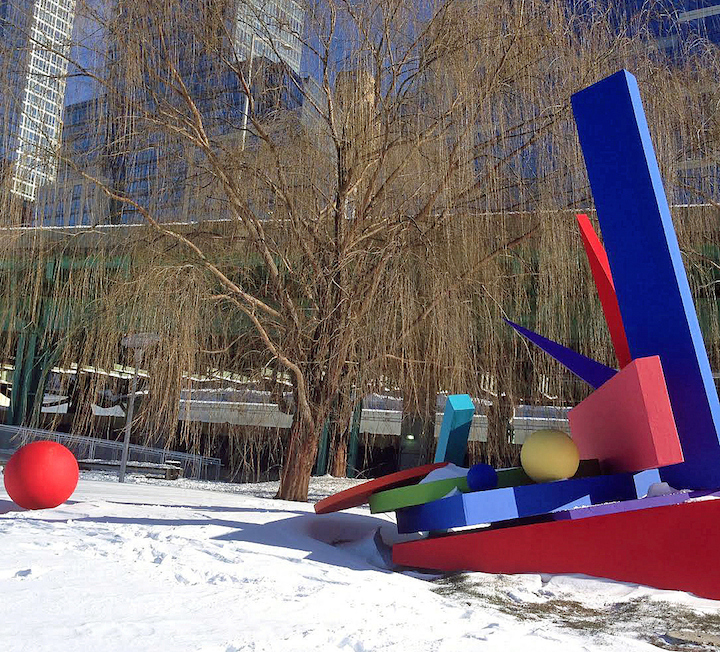 Ken Shih, Can Love Pervade Space? close-up of huge installation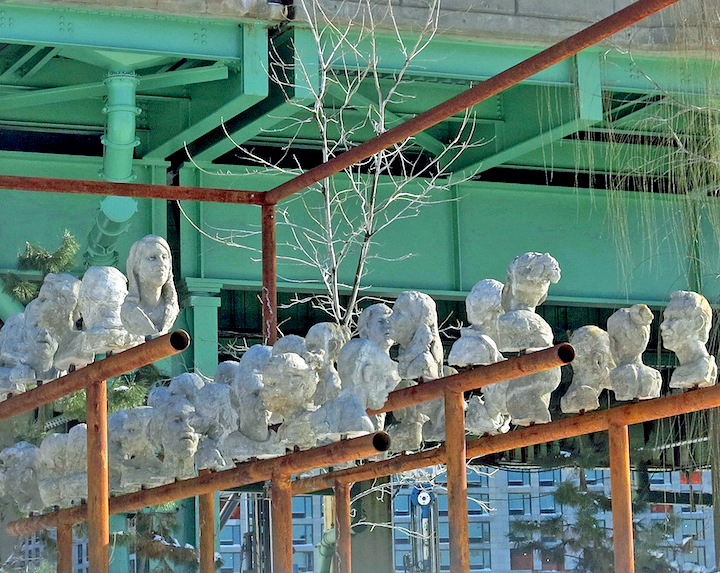 Accidental art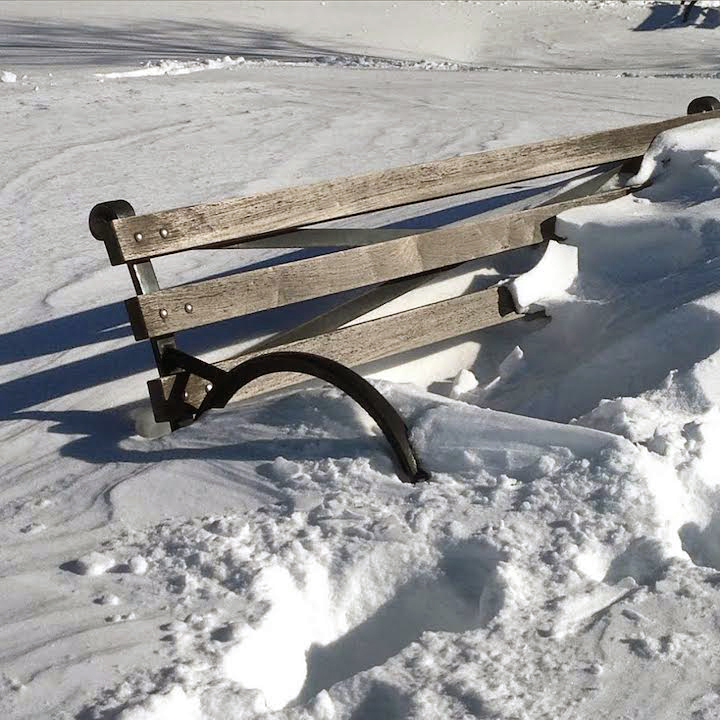 Note: Images 1-6  — of the Model to Monument Program (M2M) — represent a collaboration between the Art Students League of New York and New York City Department of Parks & Recreation.
Photos by Lois Stavsky