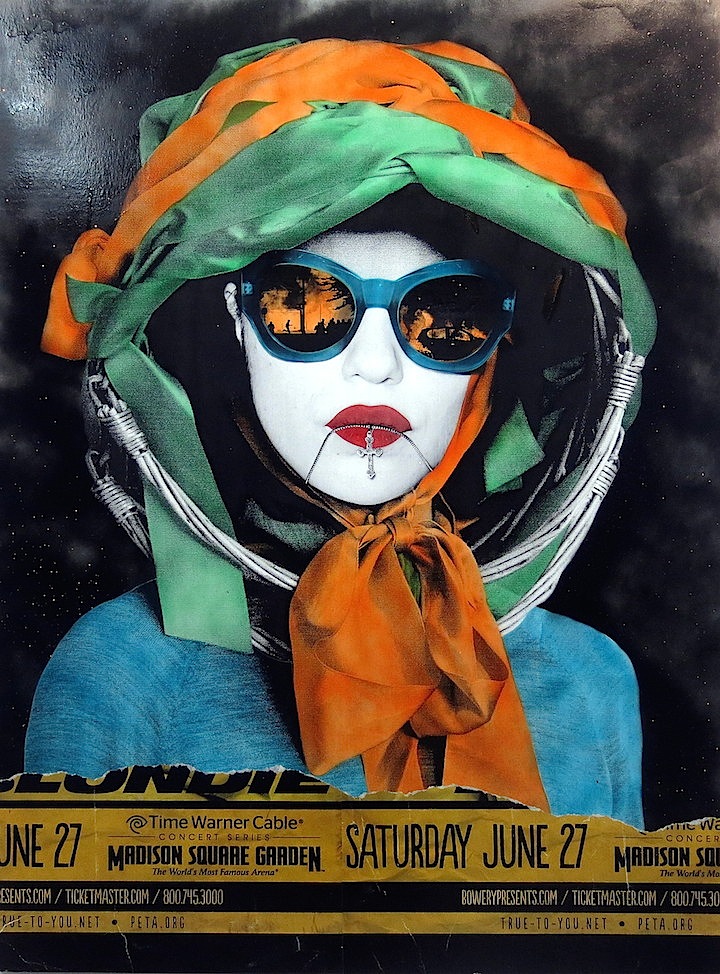 Opening this evening at 2 Rivington Street on Manhattan's Lower East Side and continuing through Sunday is The Day Is My Enemy, street artist Dee Dee's first solo exhibit. Presented by Montreal-based Station 16, it features an intriguing array of distinctly curious collaged works. When I stopped by last night, I had the opportunity to speak to Adam Vieira and Emily Robertson of Station 16.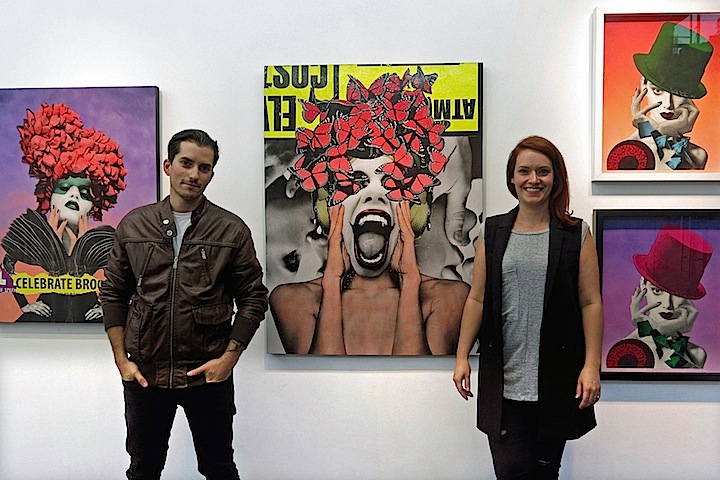 Just who is Dee Dee?
She is quite mysterious! But word is that the secretive artist is based in New York City and that she is Japanese.
Interesting! How did you discover her?
We first heard about her from Dain, whose work we'd exhibited at Station 16.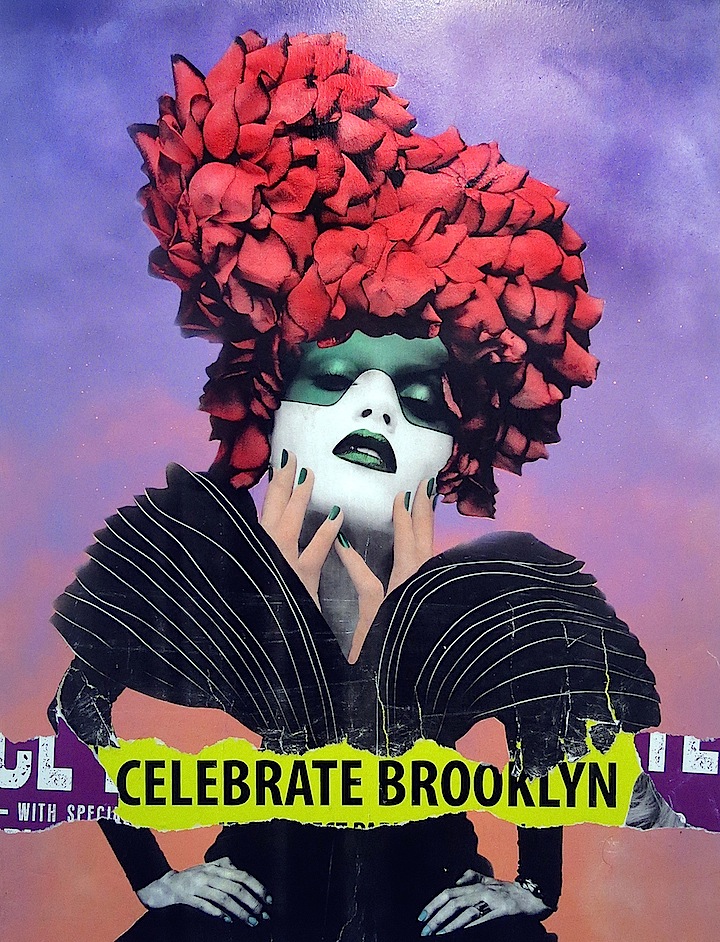 Yes! They share a similar aesthetic! What is it about Dee Dee's work that appeals to you?
We love that she creates her art from scraps of posters and assorted papers that she finds on the streets. And we like that she consistently gets up in a variety of spots. We are thrilled to be back in NYC to present her work in this space.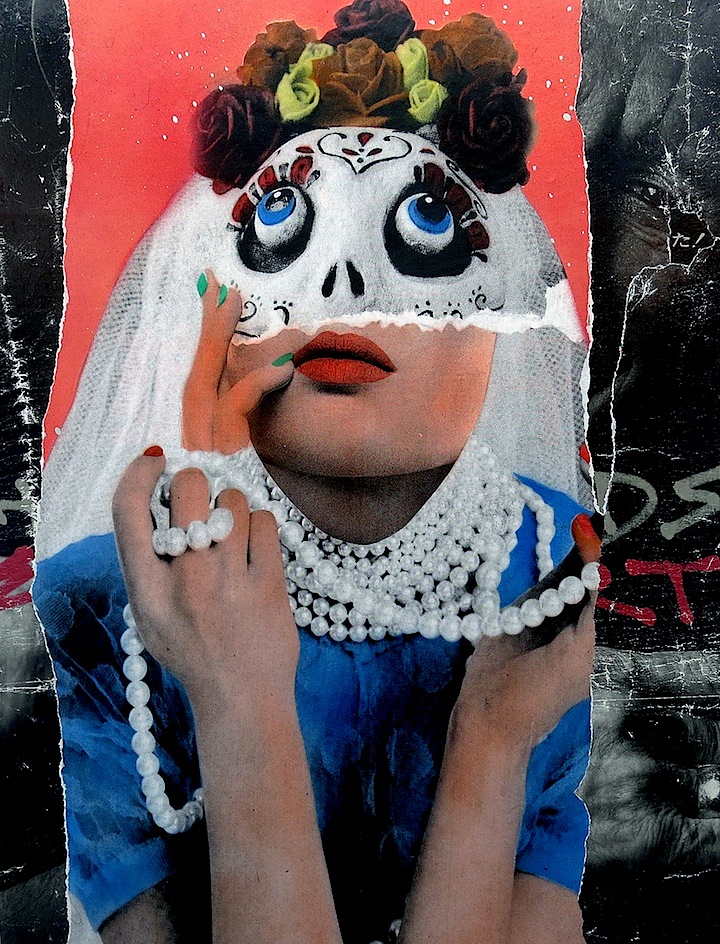 Can you tell us something about the concept behind The Day Is My Enemy?
Yes! It is Halloween-based, as it highlights themes of deception and destruction. The works on exhibit explore the contradictions and discrepancies between our private and public selves.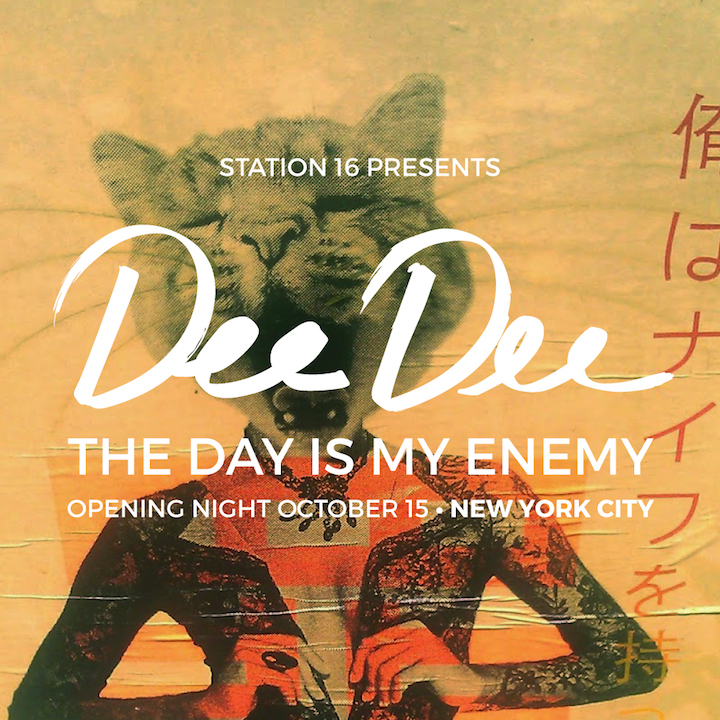 What can visitors to the opening reception expect — in addition to viewing first-hand all of this intriguing art?
There will be themed hostesses, lighting to complement the mood, a soundscape designed by Dee Dee and more!
It sounds great! Good luck!
Note: The Day Is My Enemy opens this evening from 6-9pm at 2 Rivington Street off the Bowery.
Interview and photos 1-4 by Lois Stavsky