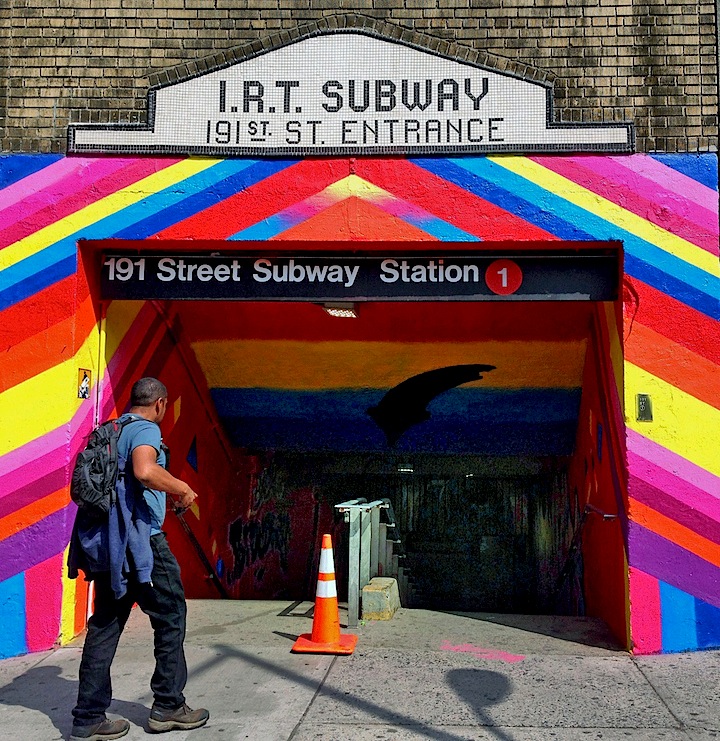 The once drab and dull 900-foot long tunnel connecting Broadway and St. Nicholas Avenue at the 191st Street subway station is now a wondrous canvas featuring bright and bold graffiti and fine art.  While visiting it last week, we had the opportunity to speak to Jessie and Katey, the Baltimore-based duo, who — along with NYC-based artists, Queen Andrea, RRobots, Cekis and Cope2 — were selected to paint murals along the tunnel.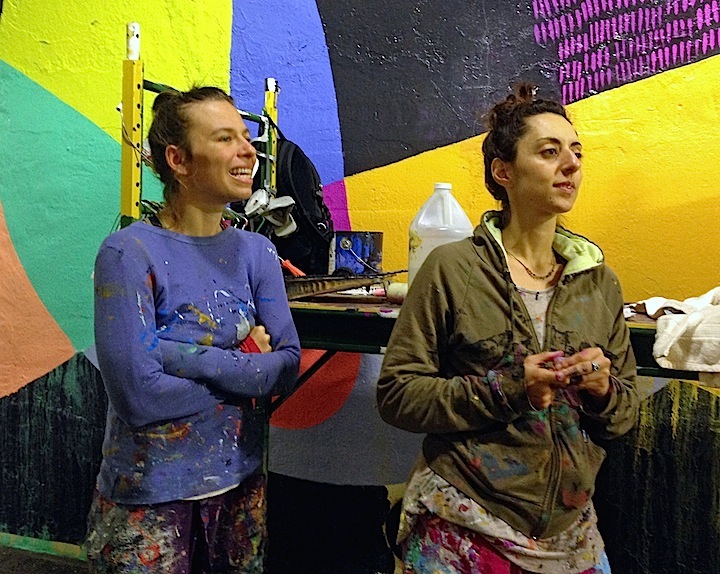 We love the way you are beautifying this Upper Manhattan tunnel. How did you two first meet? And how did you two — Baltimore-based artists —  become involved in this NYC project?
We met when we were both students at MICA: Maryland Institute College of Art. And about four years ago, we started painting together. We've both lived in New York, and when we heard about the Department of Transportation's open call for artists who specialize in painting large scale murals, we applied.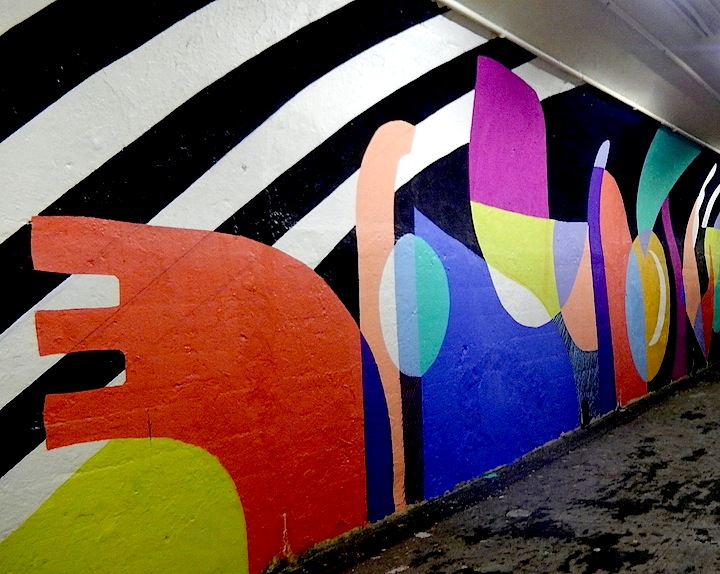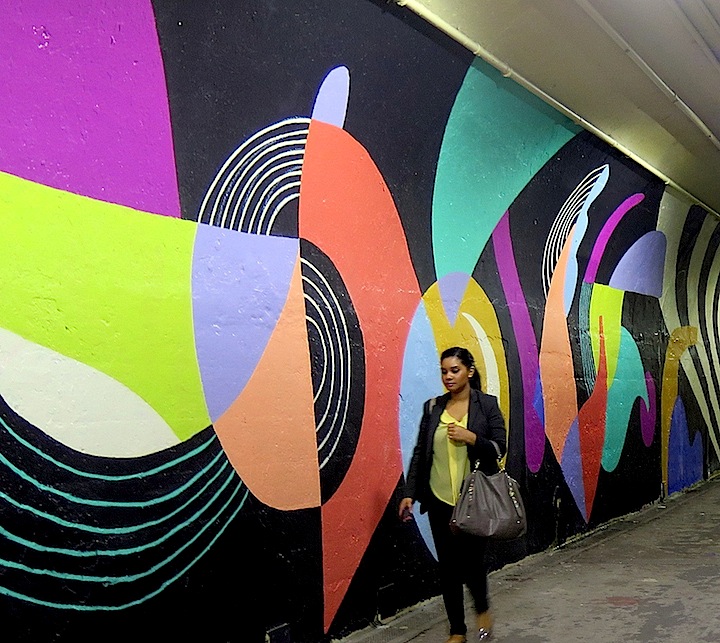 What aspect of the project most appealed to you?
We loved the idea of returning to NYC to paint such a huge, awesome space.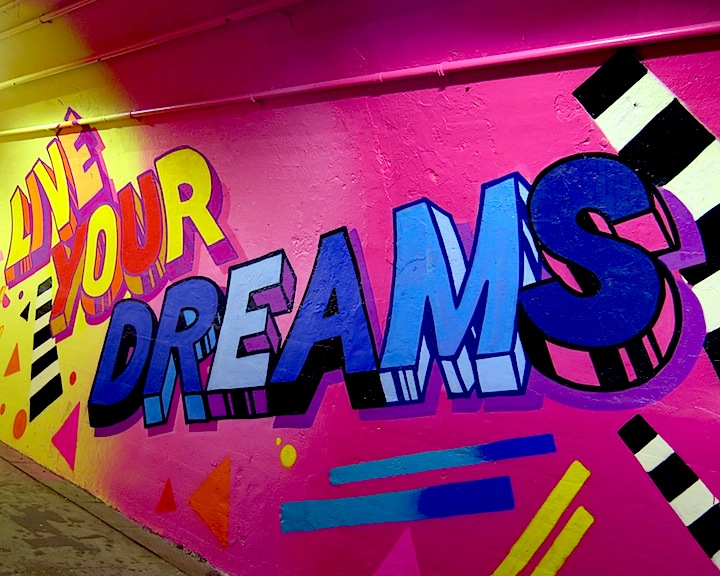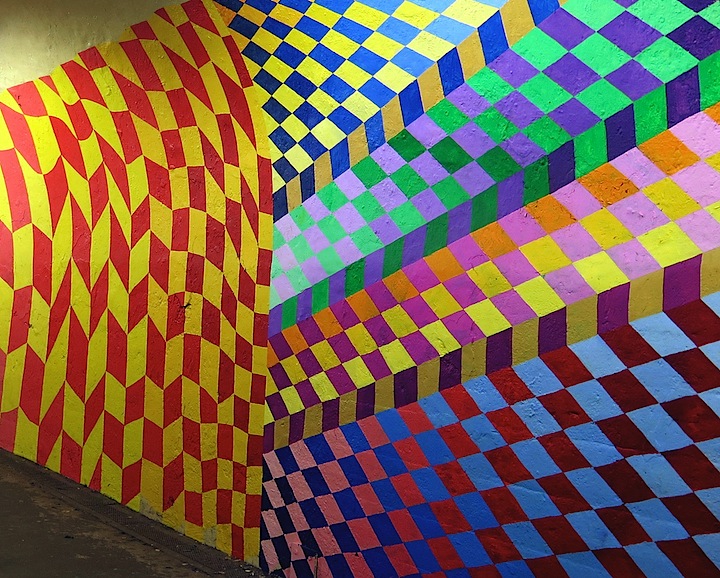 What was it like working with the other muralists on this project? 
It was great, and getting to know them all was wonderful.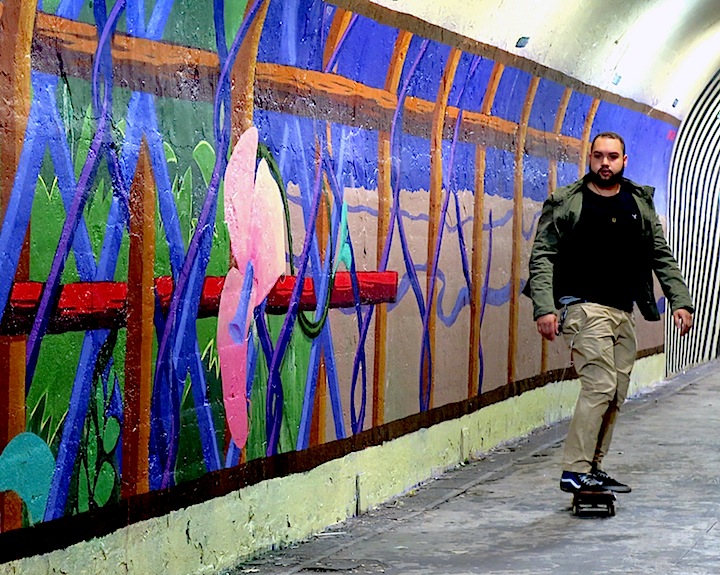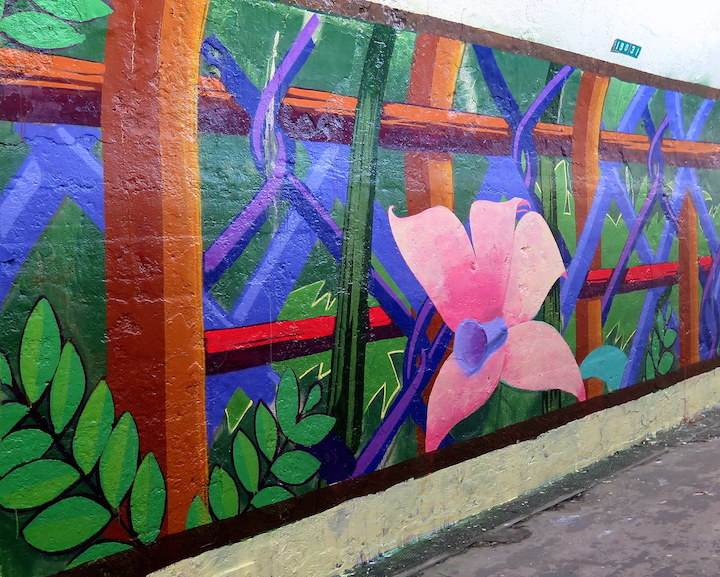 What about the Department of Transportation? What was it like working for the DOT?
It was the bomb! They even supported us with potties!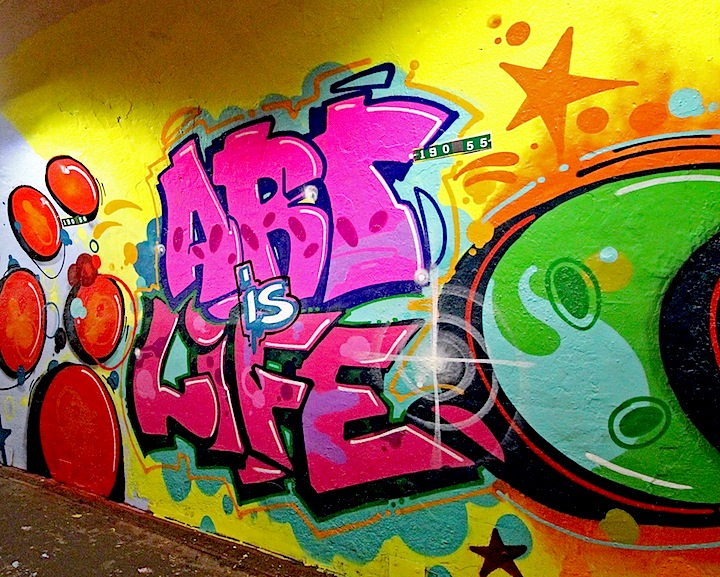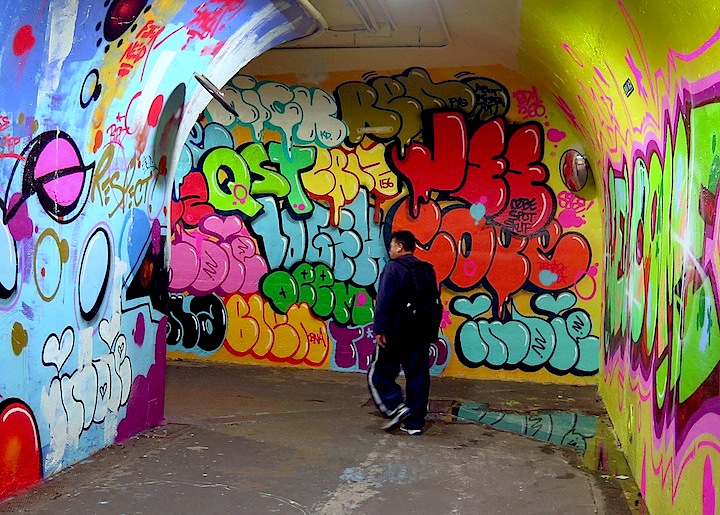 Were there any particular challenges?
At one point the walls cried, and we had to repaint some spots. But — overall — the entire experience was awesome.
 Photos of images:
1. Queen Andrea, Lois Stavsky
2. Jessie and Katey, Lois Stavsky; 3. Dani Reyes Mozeson 4. City-As-School intern Diana Davidova 
5. Queen Andrea, Dani Reyes Mozeson

6. RRobots, Dani Reyes Mozeson
7. & 8. Cekis, Dani Reyes Mozeson

9. Cope2, Tara Murray; 10. Dani Reyes Mozeson