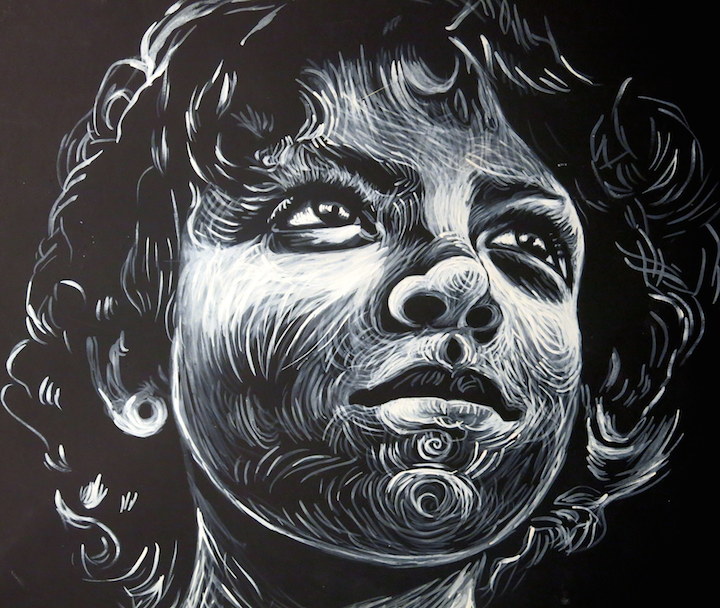 Featuring an awesome array of outdoor and indoor murals, along with a range of smaller works in different media, Brooklyn is the Future opens this evening at the Vazquez at 93 Forrest Street in Bushwick. Here is a small sampling of what I saw when I stopped by yesterday.
Brooklyn is the Future curator, N Carlos J at work.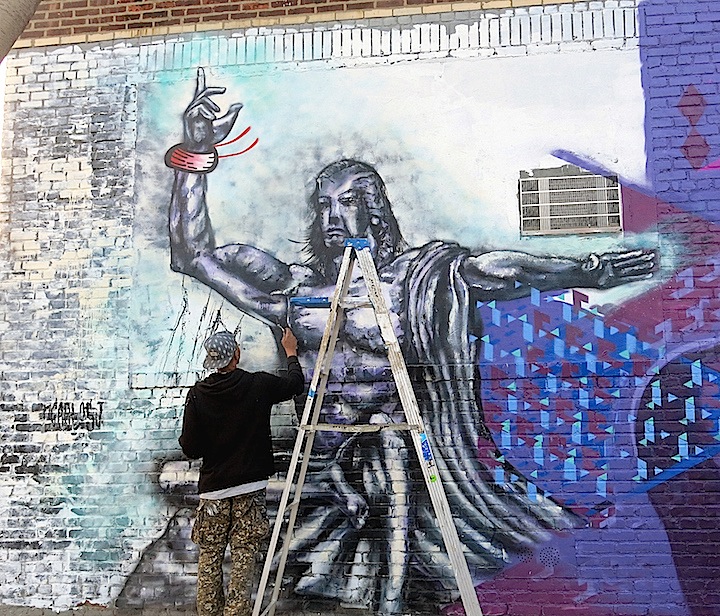 Chris Soria at work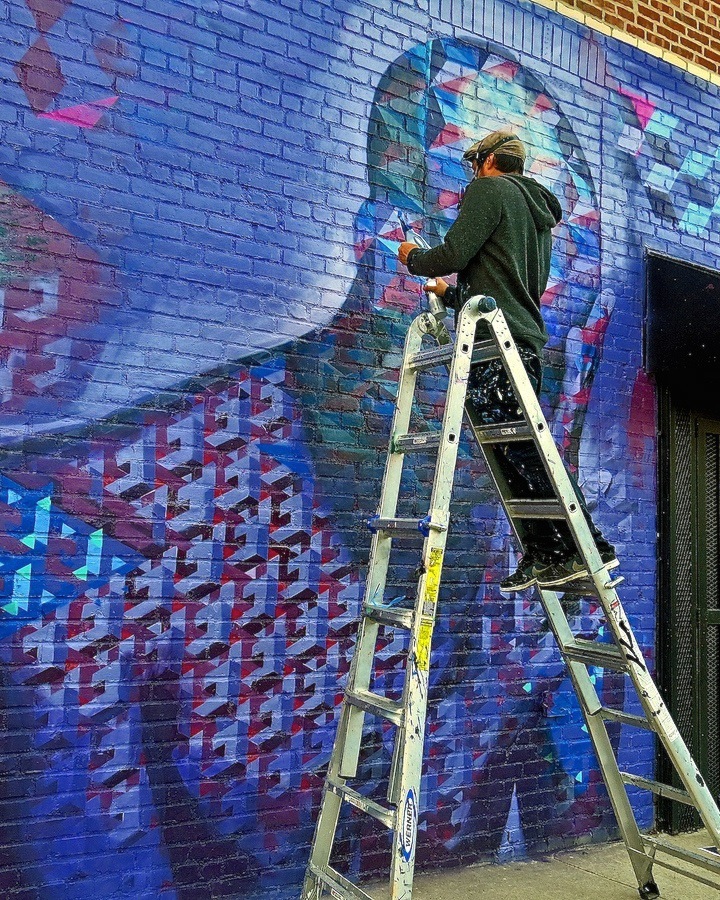 Eelco at work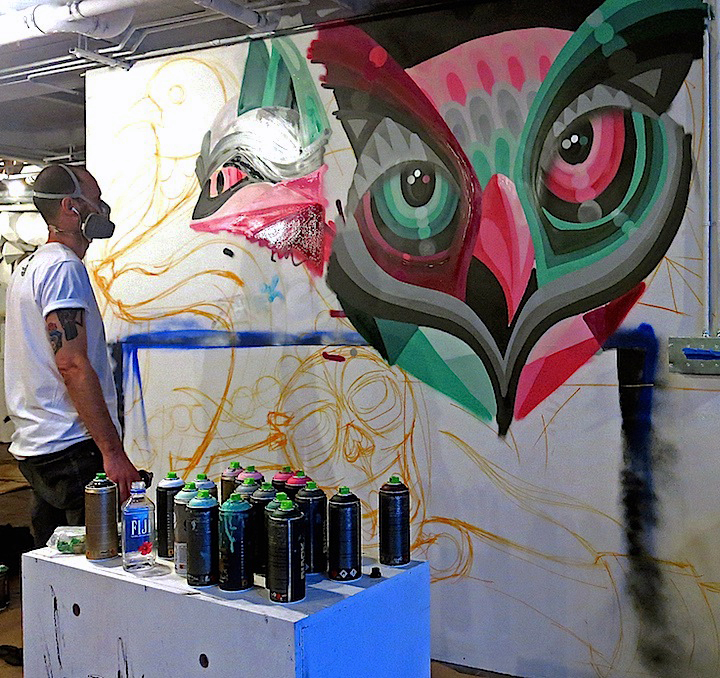 Marc Evan at work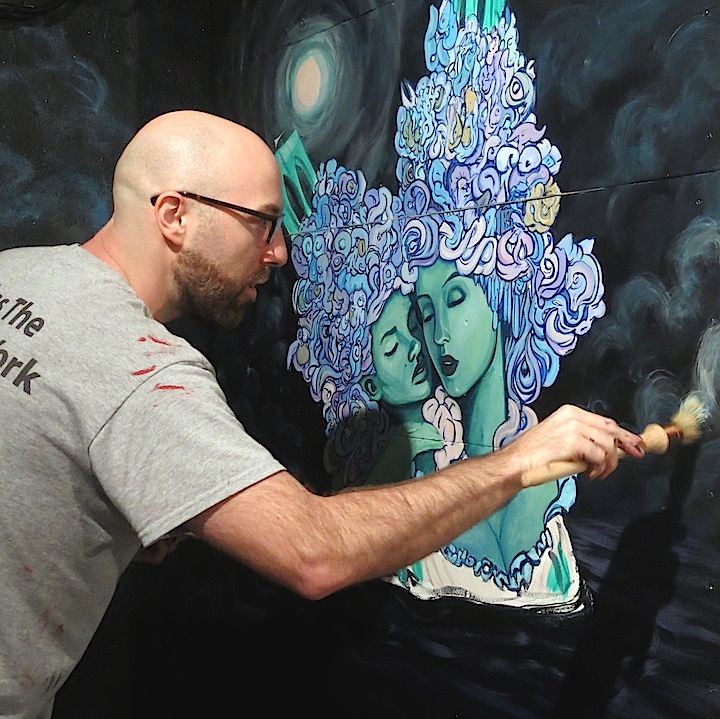 Savior Elmundo, close-up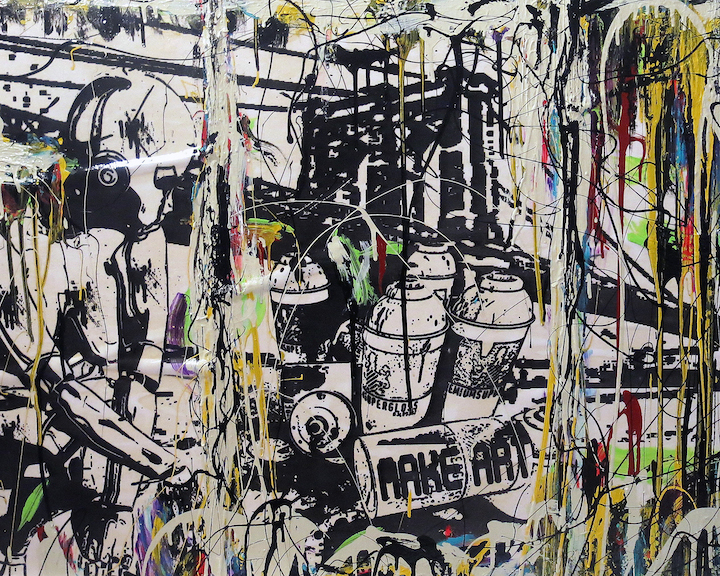 Ben Angotti, close-up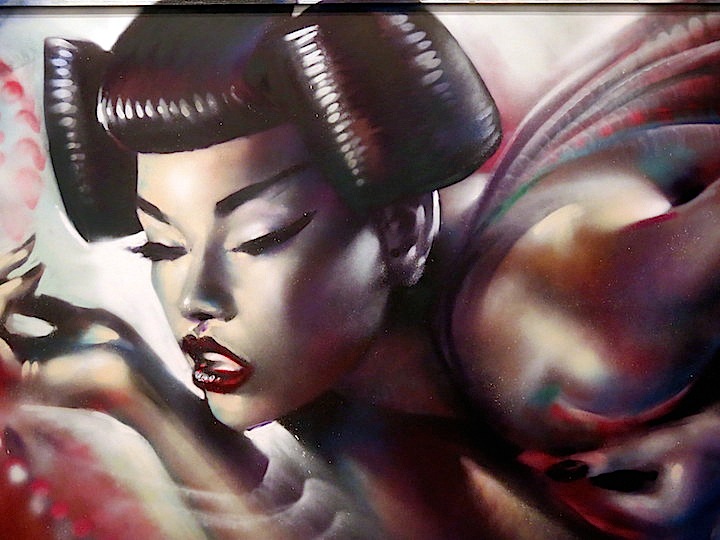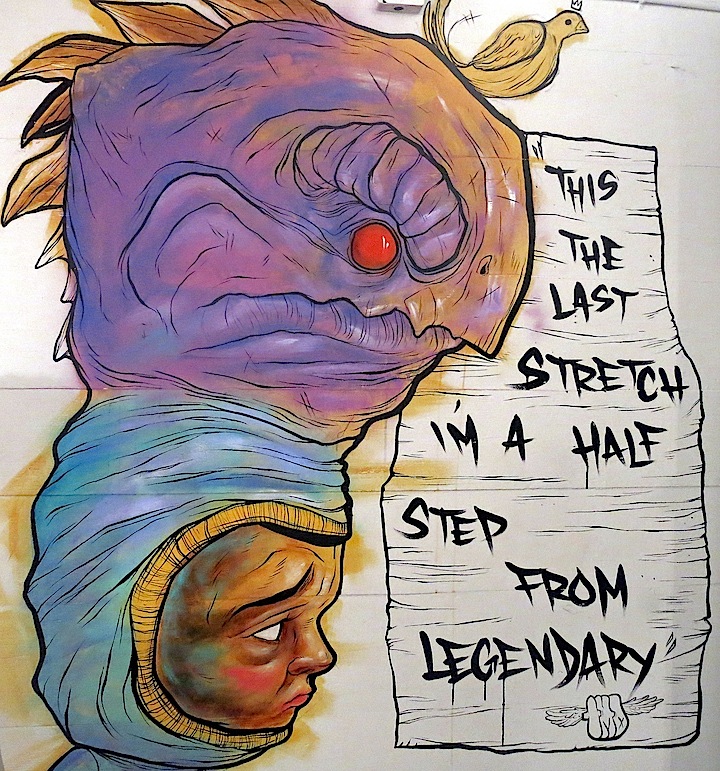 The two-weekend long exhibit and charity event opens this evening at 6pm.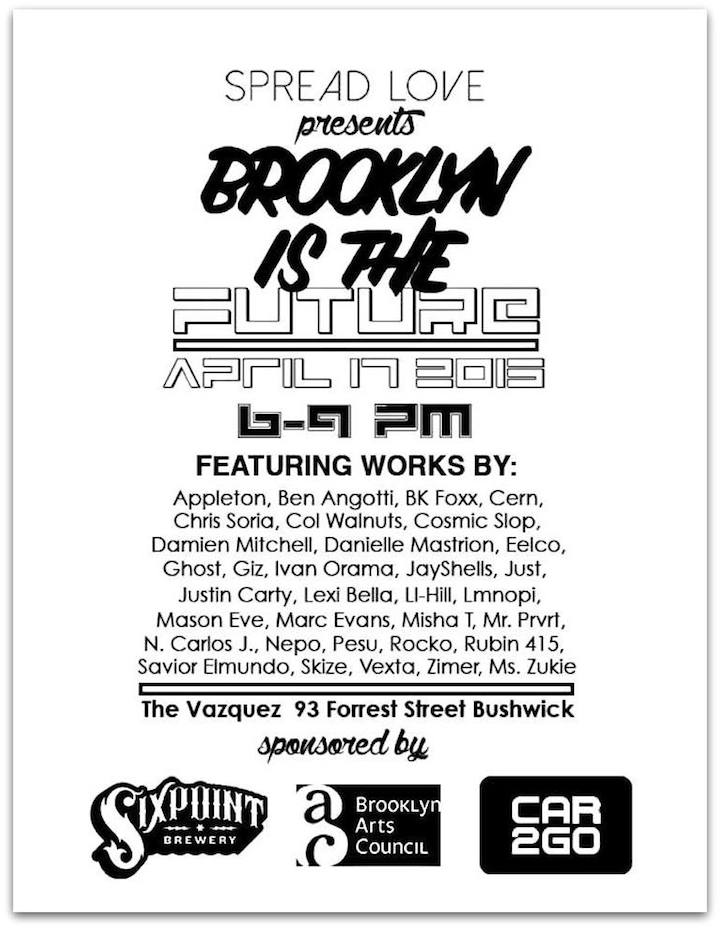 Photos by Lois Stavsky; the first photo features LMNOPI