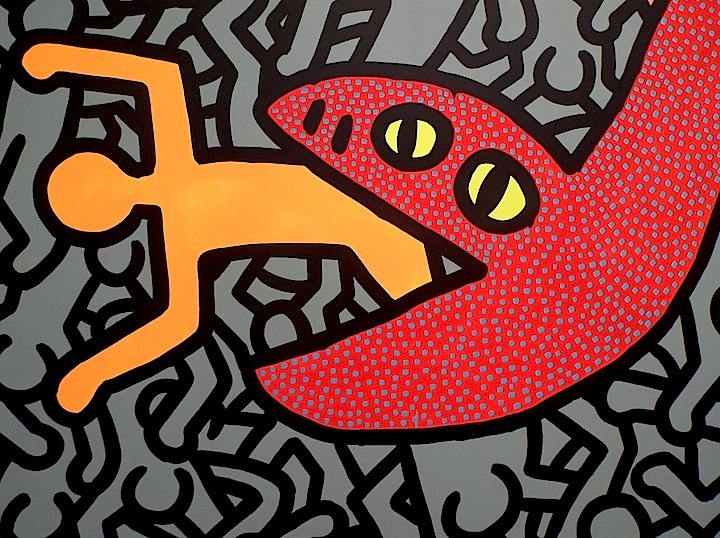 Unlike so many of Keith Haring's playfully iconic works that exude a child-like innocence, the huge works on exhibit in Heaven and Hell largely suggest an eerie darkness and unfettered eroticism. Here's a sampling:
Wide view of two untitled works, 1984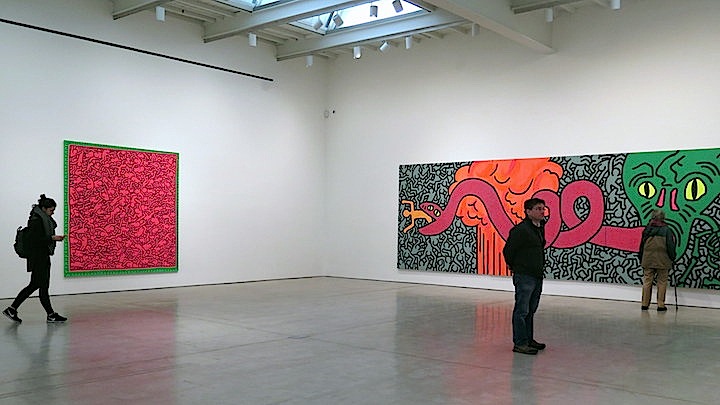 Untitled, 1985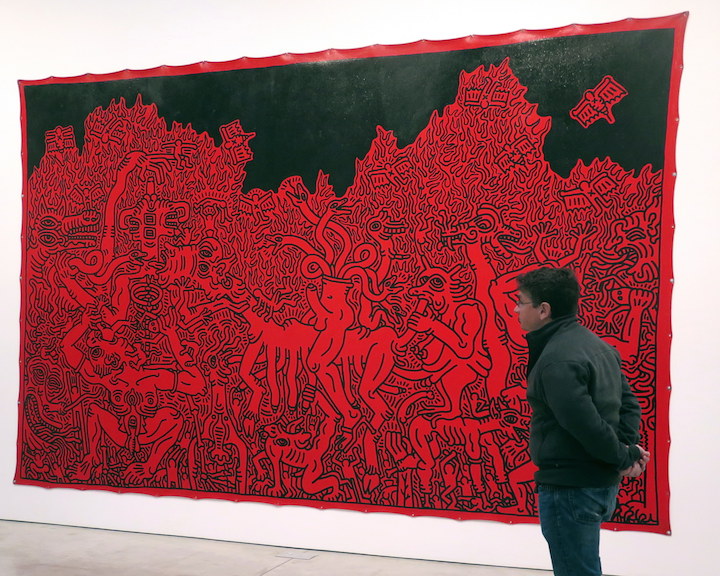 Untitled, 1984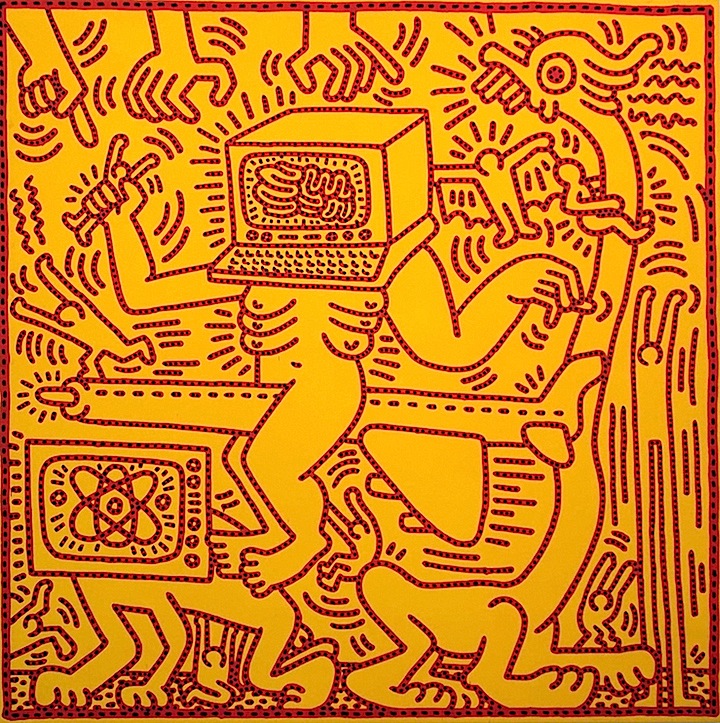 Untitled, 1984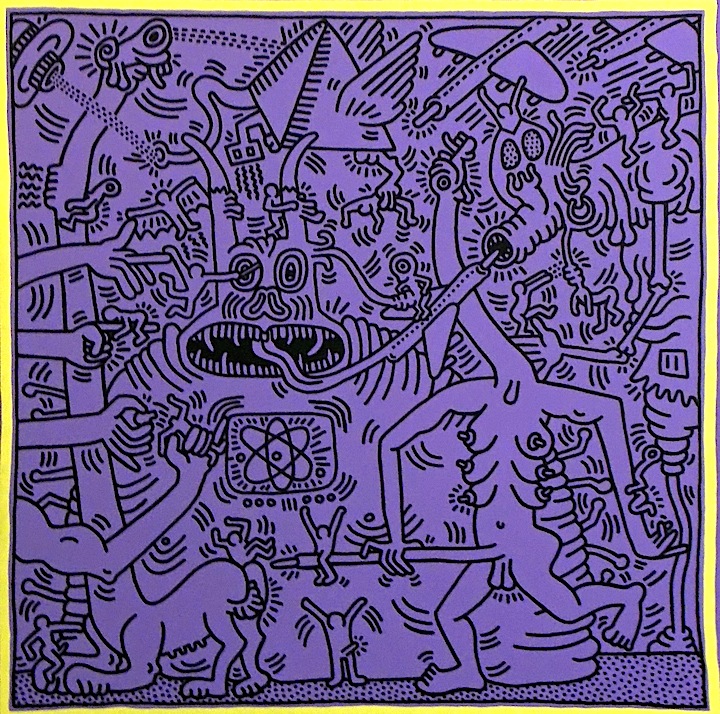 Heaven and Hell remains on exhibit at Skarstedt at 550 West 21 Street through next Saturday.
Photos of images: 1, 4 and 5 City-as-School intern Zachariah Messaoud; 2 and 3 Dani Reyes Mozeson. Note: First photo is a close-up from the huge mural below it (R).