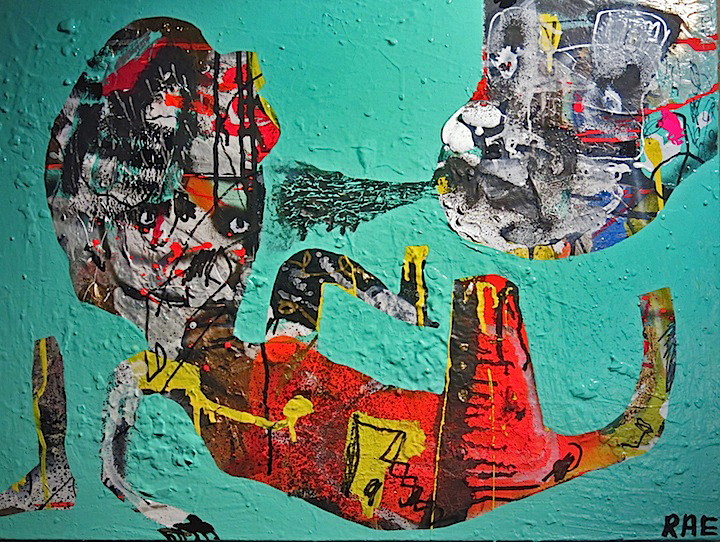 On exhibit through April 19 at 34 1/2 Bayard Street in Manhattan's Chinatown, RAE's brilliantly idiocyncratic Trunk Work celebrates the retrieval and contents of RAE's trunk from his former Brooklyn studio, while chronicling the events related to its loss and rescue. Graphically and conceptually engaging, Trunk Work wittily defines the mood and culture of the Brooklyn environs that housed RAE's trunk, as it showcases a range of RAE's rescued and new works.
For four years, you couldn't gain access to your trunk. What exactly was inside it?
Various artworks, notebooks, sketches, implements and a range of personal items.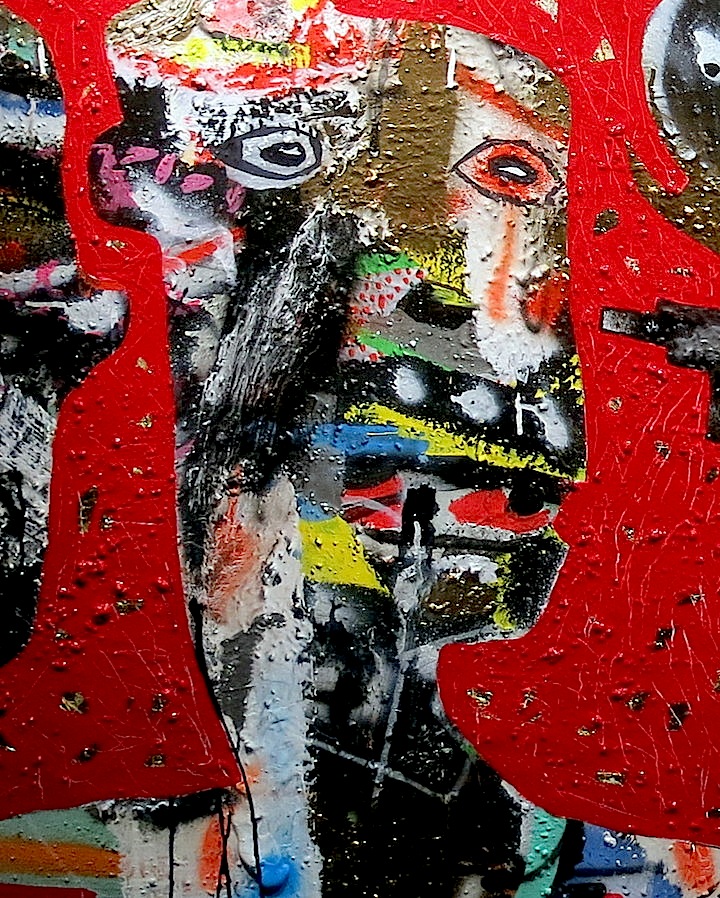 How did you lose access to it?
I had been maintaining a studio in a Flatlands, Brooklyn apartment building. But as a result of tenant complaints, I was forcibly removed. Barred from entering the building, I had no way to retrieve my trunk.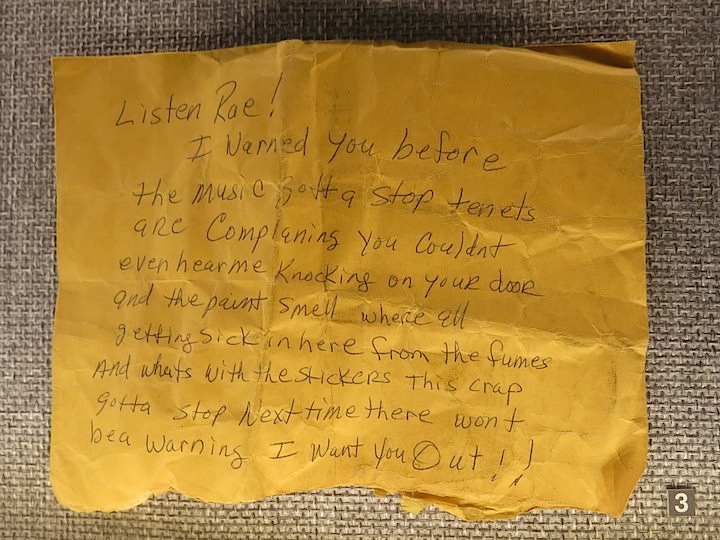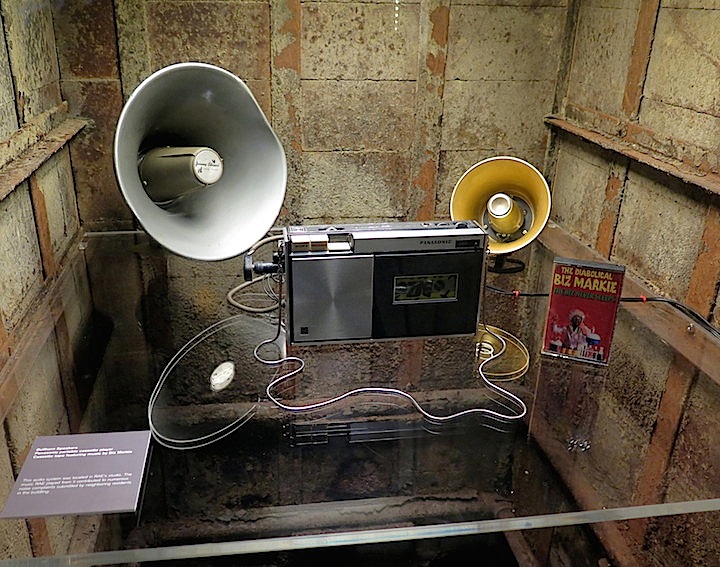 What kinds of complaints might these tenants have had?
They didn't like my taste in music; they complained that it was too loud. And the noise from my art practice bothered some. Finally, when a microwave I was using to melt some materials exploded, the landlord decided that he'd had enough of me.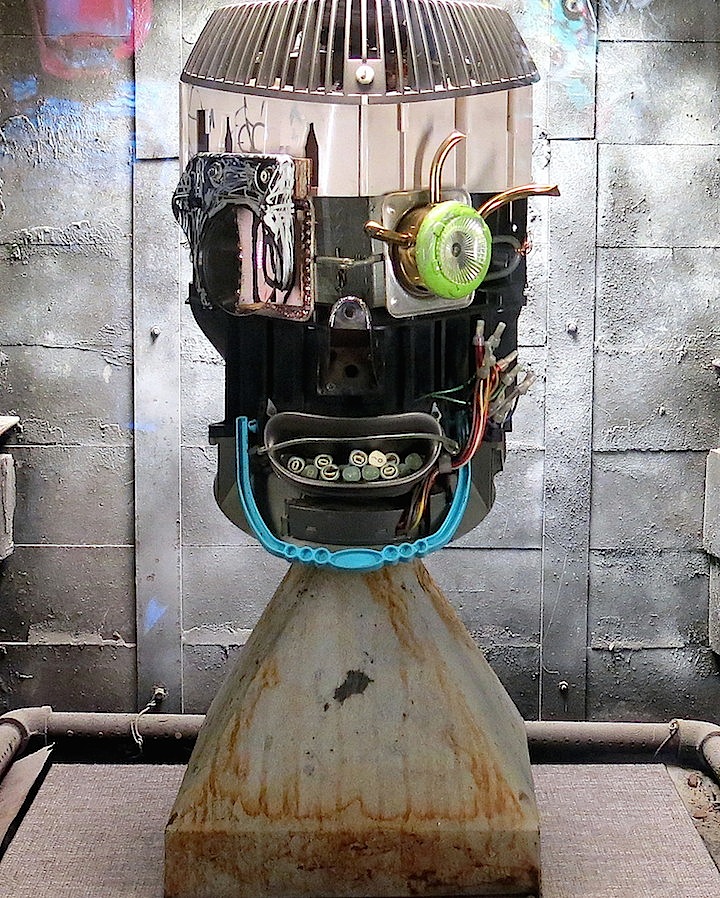 How did you finally retrieve your trunk?
This past August, cracks were discovered in the building's facade and the entire building was evacuated. Amidst the chaos of it all, I was able to retrieve my trunk from what was once my studio.
We're so glad you did! What a story! And what an amazing recreation of it all!
In true RAE fashion, Trunk Work is far more than an art exhibit; it is a totally immersive experience. Set in a Chinatown basement at 94 1/2 Bayard Street, right off Mulberry, it continues through April 19, Thursday-Sunday (except for Easter) from 1-6pm.
Photos 1-3 and 5 by Lois Stavsky; 4 by Dani Reyes Mozeson