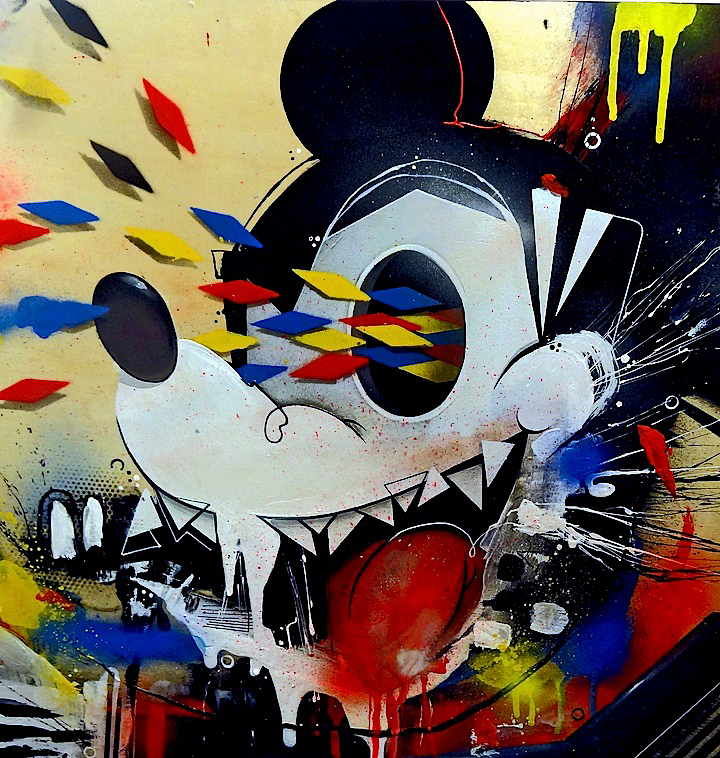 An extraordinary range of artworks in various media celebrating the iconic Mickey Mouse is currently on exhibit at PIQ at 8 Grand Central Terminal in the Shuttle Passage. Among the artists featured in Twisted Mouse are many who also grace the streets of our cities. I recently had the opportunity to speak to its curator, Sabina Nowik.
Can you tell us something about this exhibit? What is happening here?
It is a celebration of Mickey Mouse with dozens of works ranging from the quirky to the gruesome.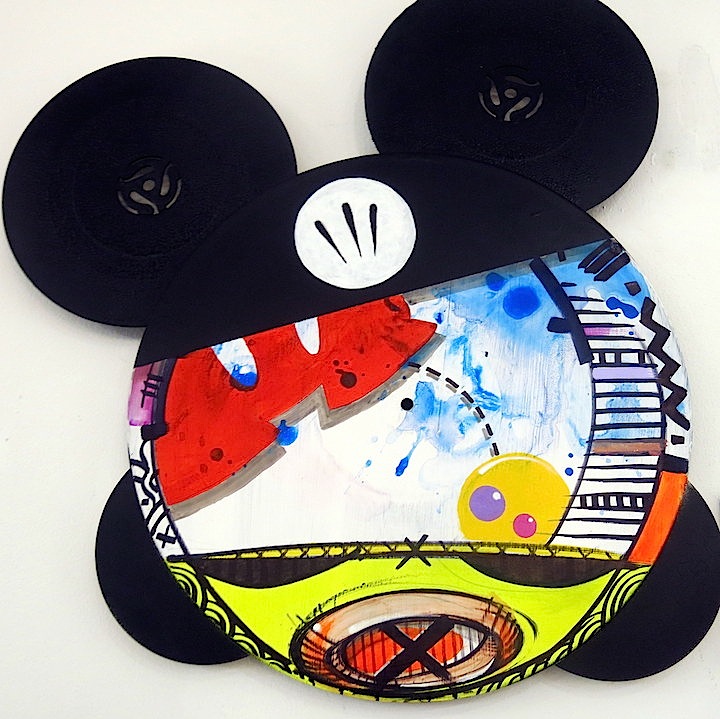 Why Mickey Mouse? What is his significance to you?
Having lived and worked in Orlando, Florida, I've always had a special relationship with Disney's characters. Mickey Mouse represents youth and fun!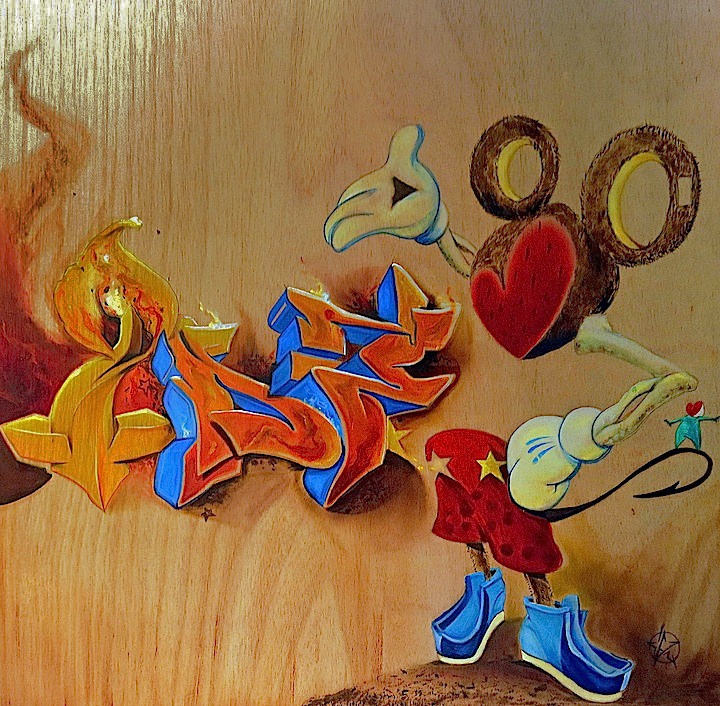 How did you bring such an extraordinary array of artists together? How did you find them all?
I knew some of the artists from the previous exhibit here at PIQ; some I discovered via word-of-mouth. And I did considerable online research.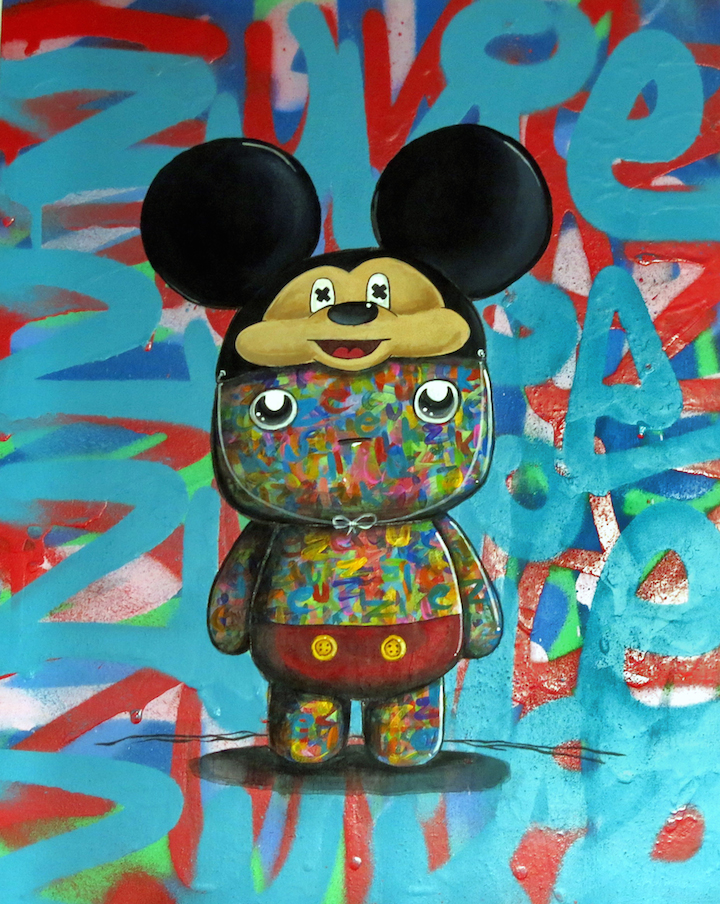 What was the experience like? Was it different from what you had expected?
It was very pleasant, as I had expected it to be. But the installation itself — incorporating everything from soft vinyl to triptych art — came together far more seamlessly than I had anticipated.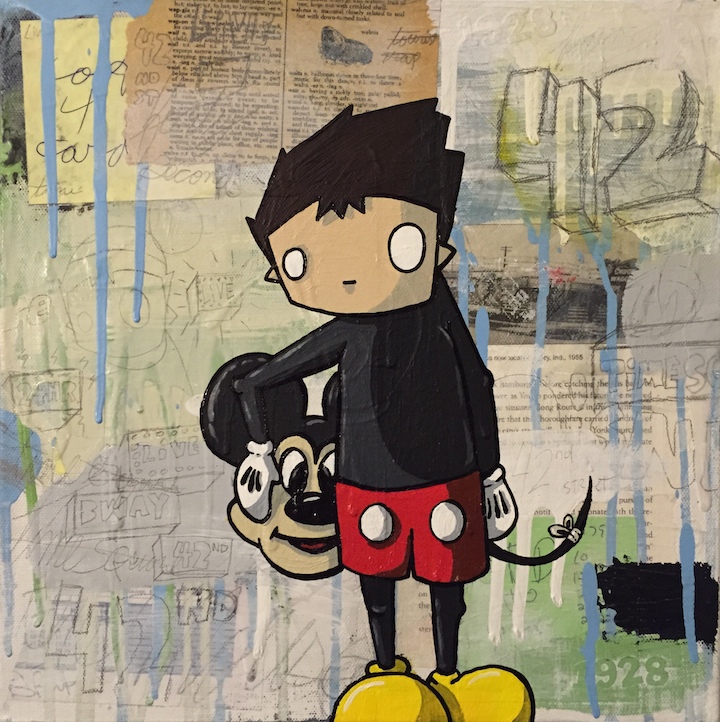 Note: Twisted Mouse continues through March, with many artworks to remain on exhibit through April. Hours: Monday-Thursday: 8-10 | Friday 8-11 | Saturday: 8-10 | Sunday 9-9.
Artworks
1. Betso, Mickey Splash
2. Eric Orr, Max with Mickey Ears
3. Sienide, Wickey Mouse
4. Miss Zukie, Stuffed Mouse
5. Chris RWK, Tourist Trap
Photo credits: 1 Sara C. Mozeson; 2 – 4 Lois Stavsky and 5 courtesy of the artist