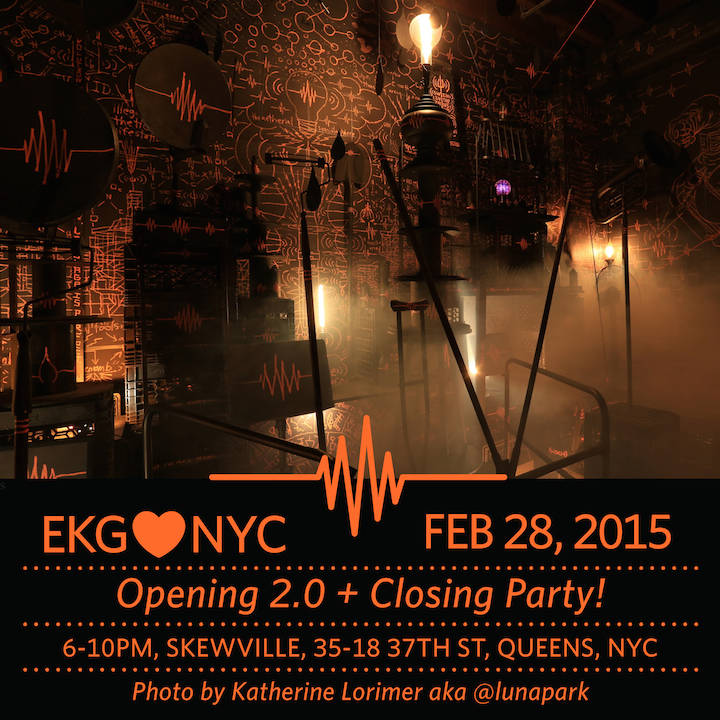 Since the February 13th opening of EKG♥NYC, NYC-based writer EKG has been busy at work on his installation for the closing reception. We stopped by earlier this week and had the opportunity to ask the artist a few questions:
Your orange pulse has become an integral part of our city's visual landscape. What does it represent?
It's chemical communication...an expression of connectedness and collaboration. It's a sign of energy vibrating on everything everywhere. I see it as the heartbeat of our city.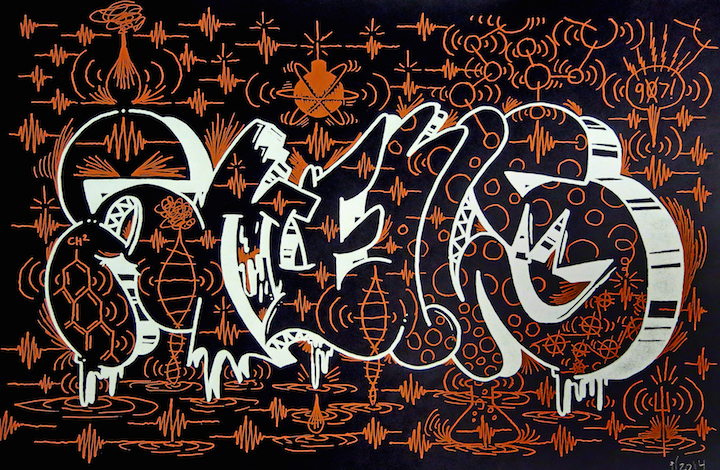 Why orange?
I like its intensity and the way it integrates into the cityscape.
This installation is astounding! The walls are covered with cryptic orange diagrams. A cloudy haze emanating from a heavy metal concert fog machine fills the air, and your iconic symbol is everywhere — on and amidst milk crates, ladders, spray cans, cages and more. What is going on here?
It's an abstract sillouette of New York's cityscape. All of the elements represent the connections among all things. The smoke and the electronic music heighten the intensity of it all.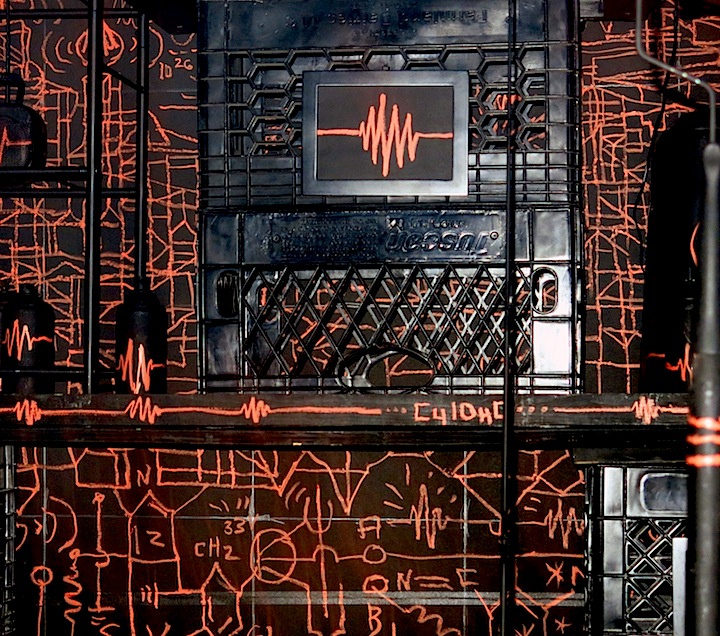 Your official opening was on February 13th, the day before Valentine's Day. Can you tell us something about that? And how did that go?
It was originally intended as an All Hallows' Valentine' Eve celebration of misfit love, mutant science and aesthetic rebellion. The turnout was great and the entire experience was awesome!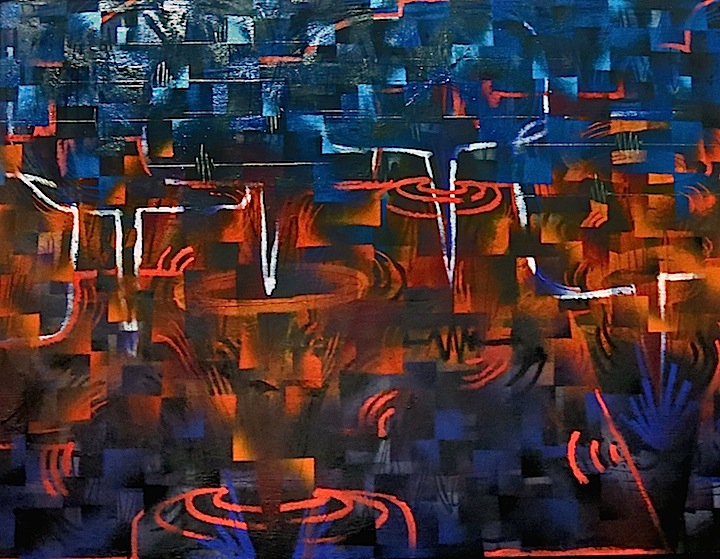 I love your shop here. Your symbol is everywhere from t-shirts and zines to prints and paintings — and everything is so affordable!
Yes. It's a homage to Keith Haring's legendary pop shop, but as if it was created by Tim Burton, Marilyn Manson, Walter White and Stephen Hawking!
What can folks expect tonight?
I've continued to build up my installation, and the closing ceremony will once again feature the Doomdronecore performance by the avant-garde electronic artist, Jefferson Wells.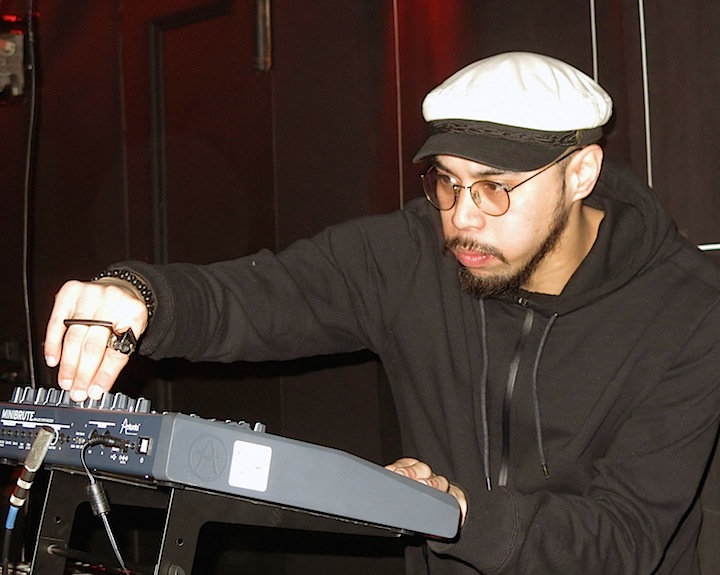 Good luck! It is certain to be amazing!
Note: Tonight's closing event begins at 6 pm at 35-18 37th Street in Long Island City.
Photos: First image features photo by Katherine Lorimer aka Luna Park; 2-5 by Lois Stavsky; image 2 is a collaboration with Smells.