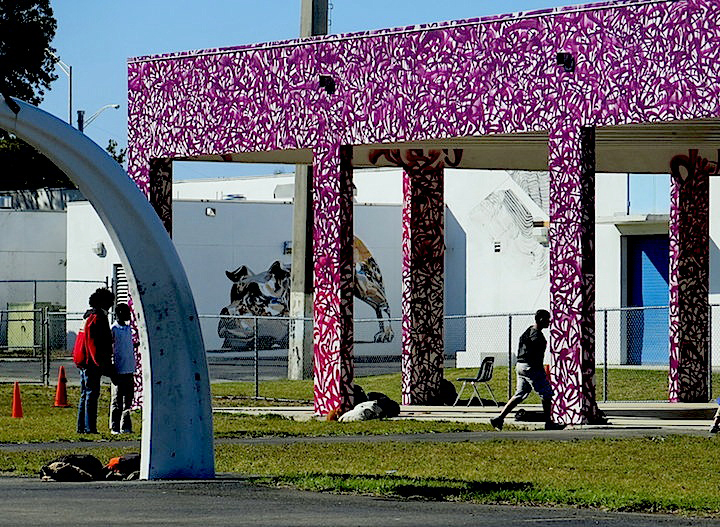 While in Miami this past week, I had the opportunity to visit the grounds of the Jose De Diego Middle School. On the edge of Wynwood, its students are among the city's most economically disadvantaged.  Over 600 youngsters, who had been deprived of an arts education due to insufficient funding, now attend a school that is also a wondrous outdoor museum. Curious about it all, I spoke to Don Rimx, one of the many artists who had participated in the school's amazing transformation.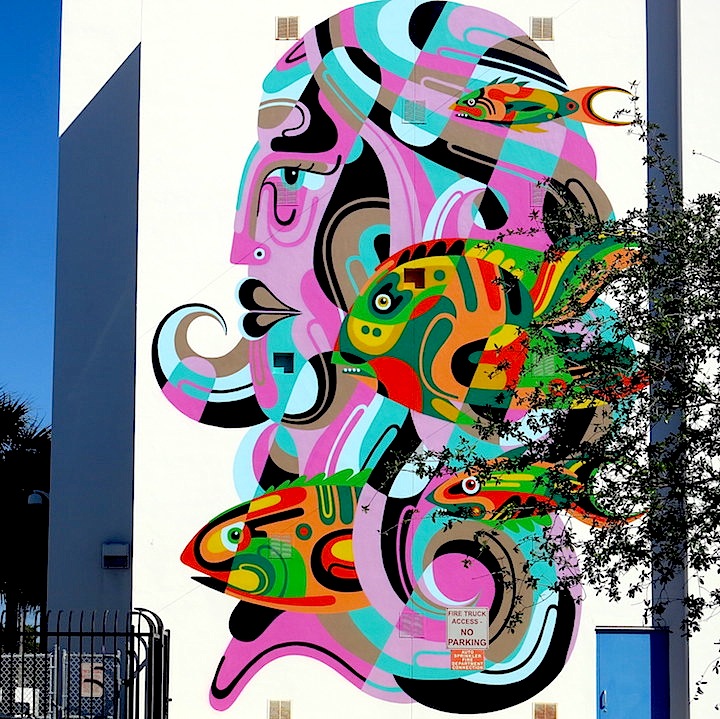 How did you become involved in this extraordinary project?
Soon after I moved to Miami, I met Robert Skran of WynwoodMap.com, a site that documents the public art that surfaces in Wynwood. A few months later, he invited me to participate in this particular project, the RAW Project, in partnership with the Wynwood Arts District Association.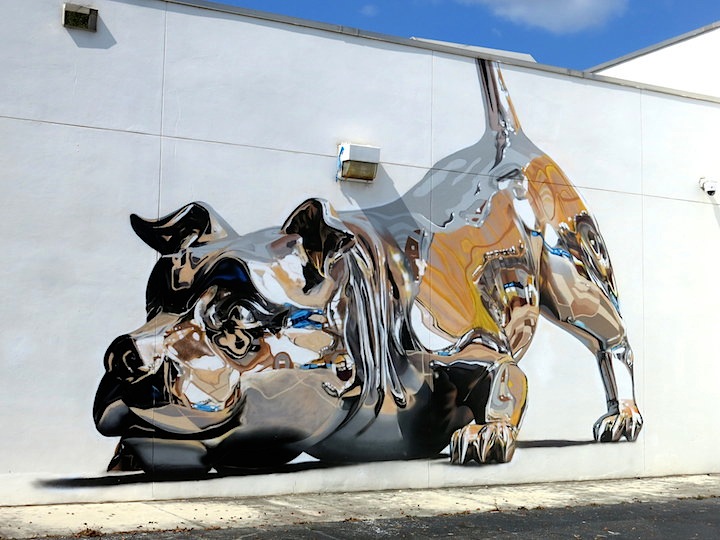 What was the goal of this project? Did it have a particular mission?
One goal, of course, was to transform a drab, blank concrete canvas into a vibrant outdoor gallery. It was also conceived as a means to raise funds to enable the school to restore its arts program that had been lost to budget cuts.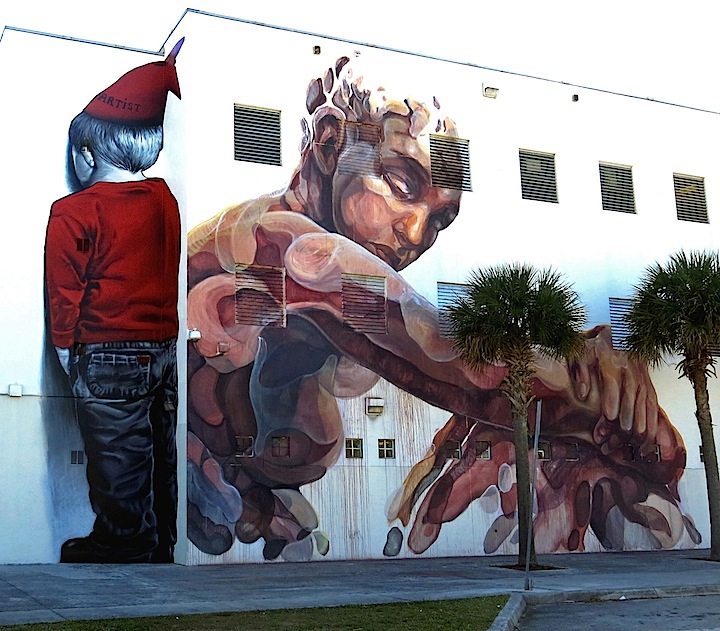 When did the actual painting begin?
We began in November and most of the murals were completed by early December.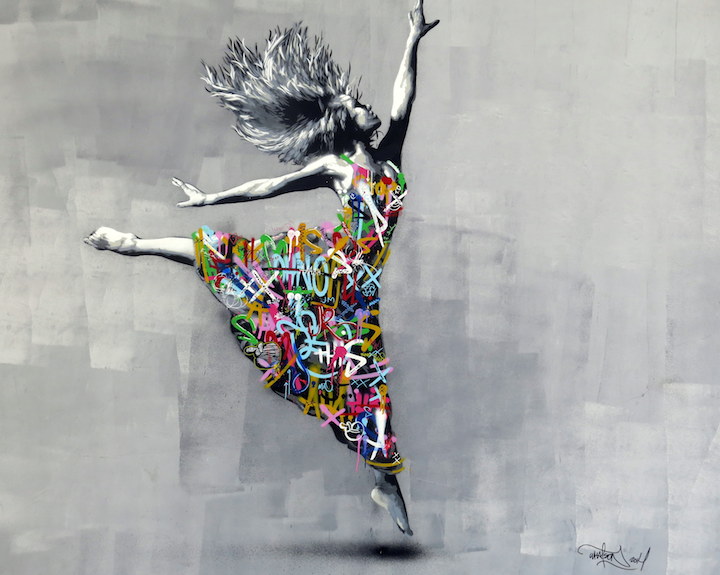 How did the students respond to the entire process?
They loved it. They were fascinated. They loved watching us paint, and they kept on asking us questions.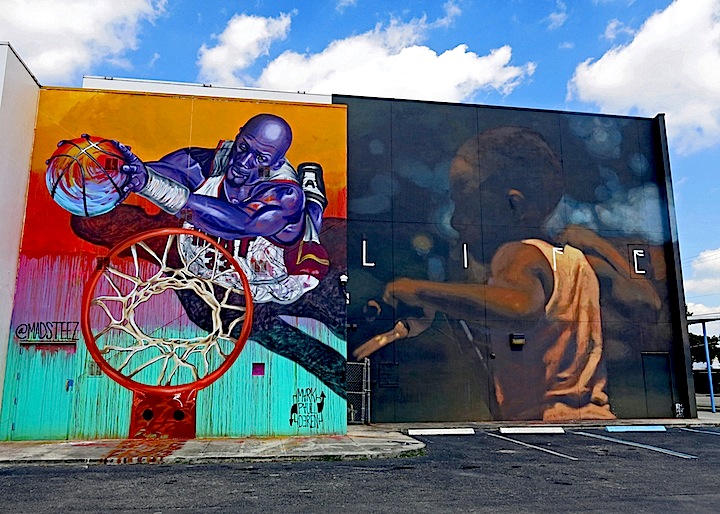 What kinds of questions did they ask you? 
Questions like: Why are you painting this? Where did your idea come from? How do you do this? How long will it take you to finish it? Why are you painting sticks?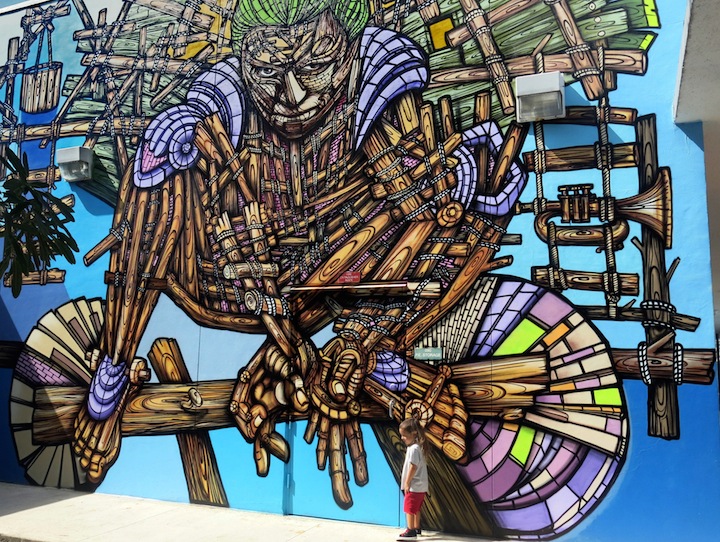 Back in December when Art Basel was in town, the school's makeover attracted so many street art aficionados and art lovers. What's happening these days?
The entire community loves the murals. The art on these walls have brought us all closer together. When I pass by, I often see teachers taking students on tours of the murals. The kids are always interested in learning something new about them and about the artists. And because so many of the artists traveled to their school from across the globe, there is so much to learn!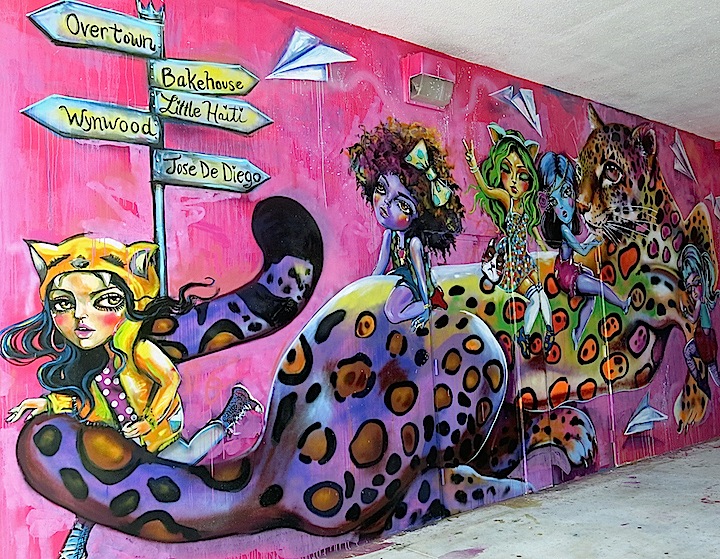 This really is fabulous! It would be wonderful if the Jose De Diego Middle School could serve as a model to other schools — on all grade levels — everywhere!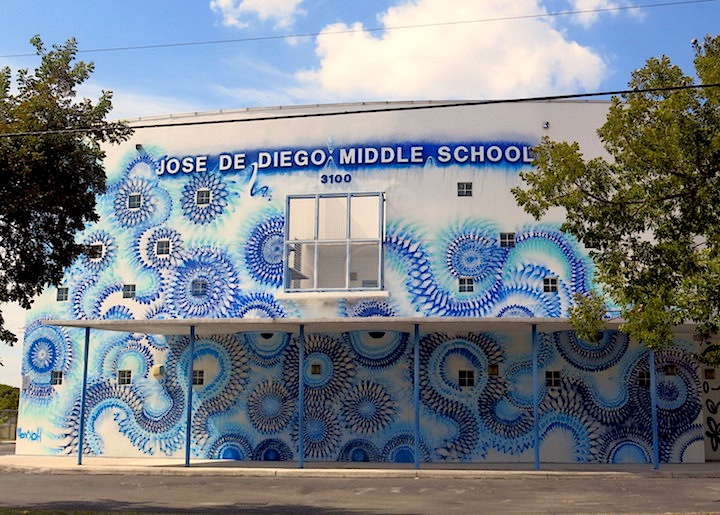 The murals pictured above are just a small sampling of what can be seen on the walls of the Jose De Diego Middle School:
1. Brazilian artist Rafael Sliks
2. Australian born, Berlin-based Reka
3. Puerto Rican artist Bikismo
4. French artist MTO (left) and Mexican artist Paola Delfín
5. Norwegian stencil artist Martin Whatson

6. West Coast-based Madsteez (left) and Miami-based Axel Void
7. Puerto Rican artist Don Rimx currently based in Miami  — with son, Kye, standing on bottom right. (I'd asked him to take me to his favorite mural!)
8. Miami-based Peruvian artist Diana Contreras
9. Miami-based the Hox
Photos and post by Lois Stavsky