After six weeks of polishing a five-foot–tall marble cube to perfection back in 1982, German sculptor Ewerdt Hilgemann rolled it down a steep slope. He liked what he saw, as its mangled, contorted forms represented "the ultimate beauty of creation." And since 1985, Hilgemann has been forging sculptures using a unique vacuum process, which "implodes" geometric shapes causing the material to deform according to natural laws.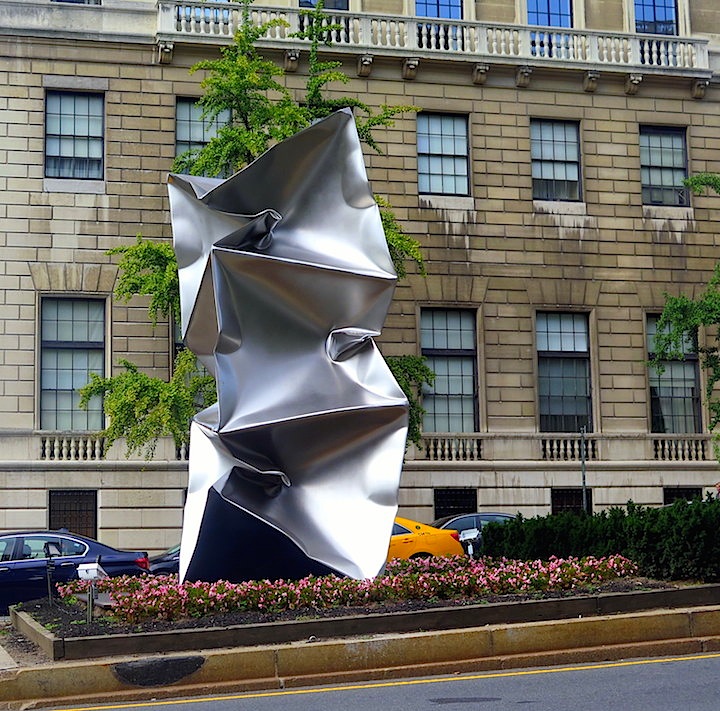 At once tough and sensuous, a series of Hilgemann's seven stainless steel sculptures surfaced on the streets of our city this past summer. We were mesmerized! Opening tomorrow at Mana Contemporary is Panta Rhei, an exhibit featuring six of Hilgeman's sculptures installed outside the Mana Glass Gallery and inside the building's lobby. 
Cube Flower, as seen in early fall on Park Avenue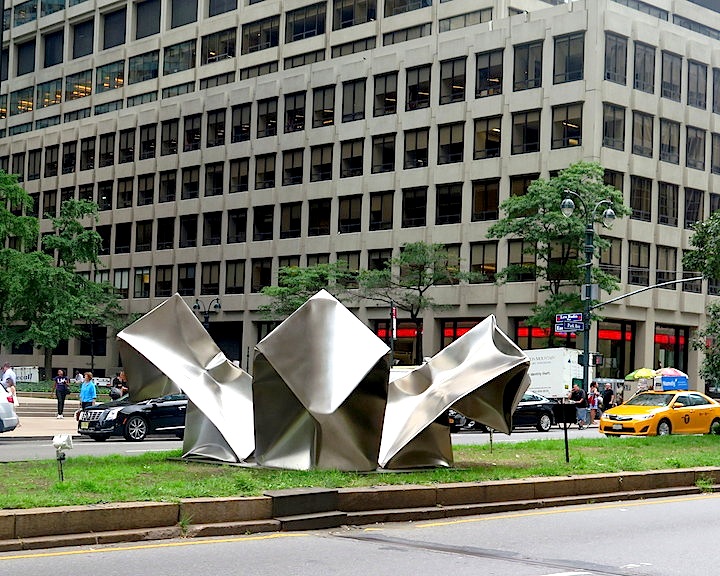 Dancers, close-up, as seen in early fall on Park Avenue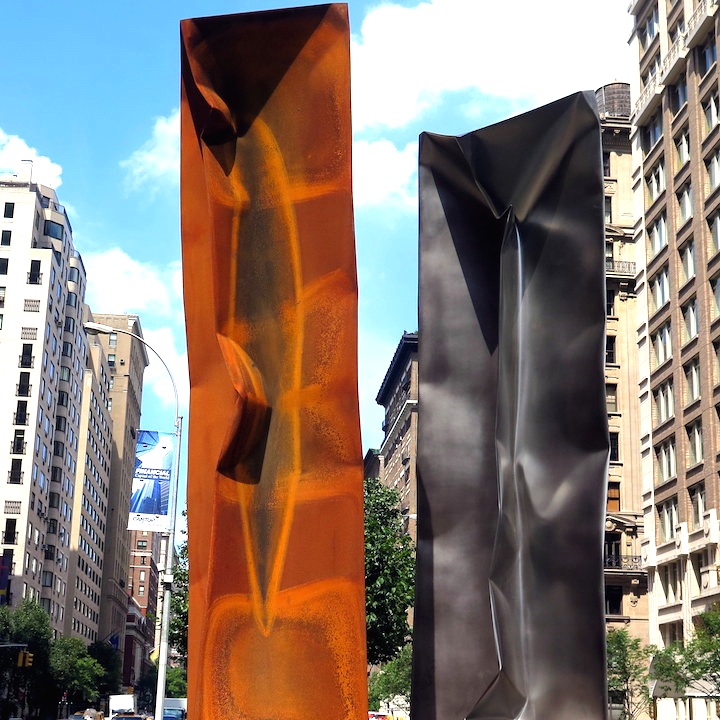 And at Mana Contemporary, as seen yesterday in the icy snow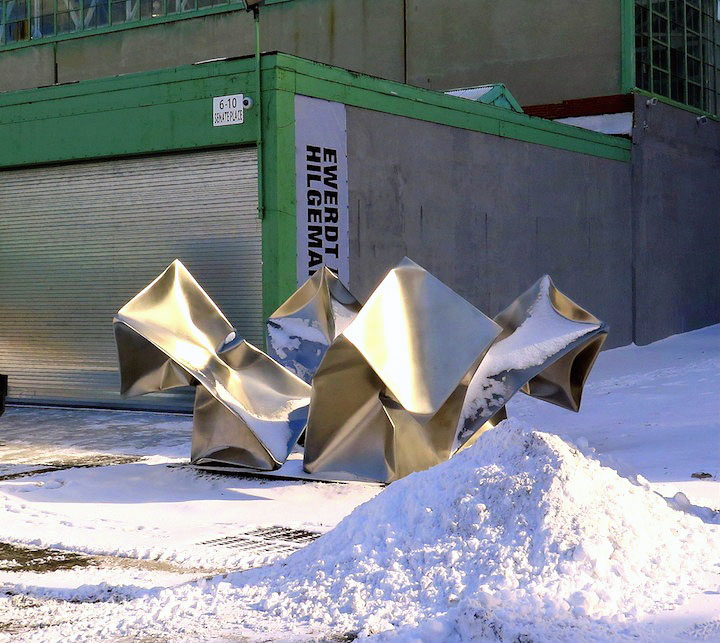 The artist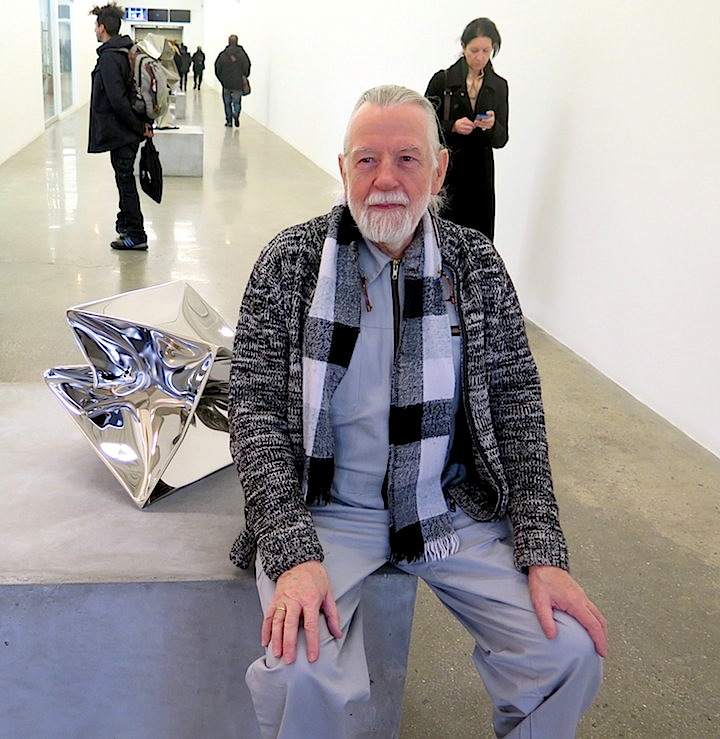 And his wondrous smaller works as viewed indoors at Mana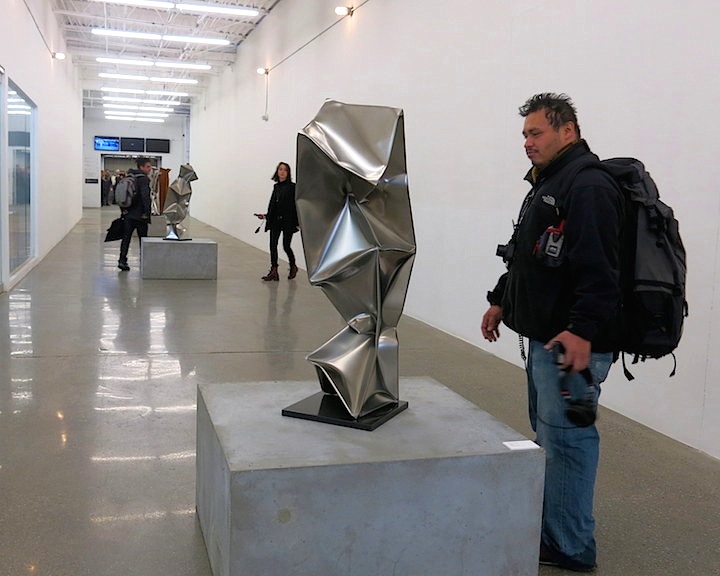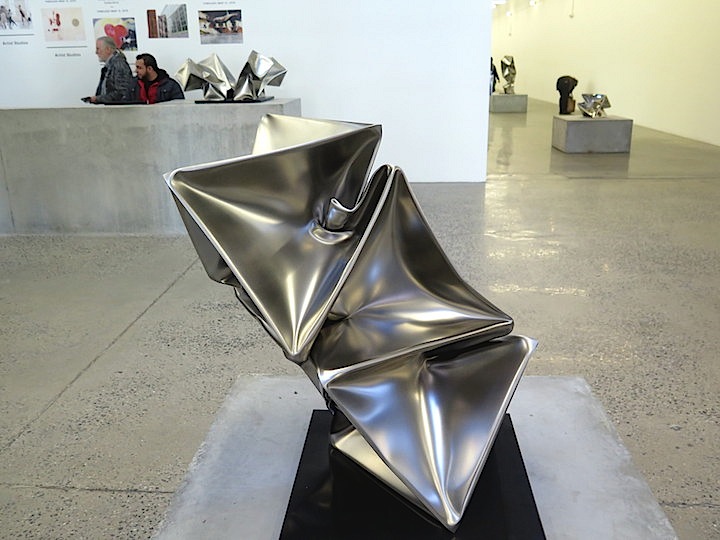 Also opening tomorrow at Mana Contemporary are: Making Art Dance, curated by Jeffrey Deitch; John Newsom: Rogue Arena and David Levinthal: Hitler Moves East.
The opening events are free and open to the public. You can RSVP here for free transportation from NYC. Shuttle service to and from the event will be provided every half hour starting at 12:30 PM from Milk Studios (450 W. 15th Street) and returning every half hour from Mana starting at 2 PM.
Photos:  1-5 and 7 by Dani Reyes Mozeson; 6 by Lois Stavsky