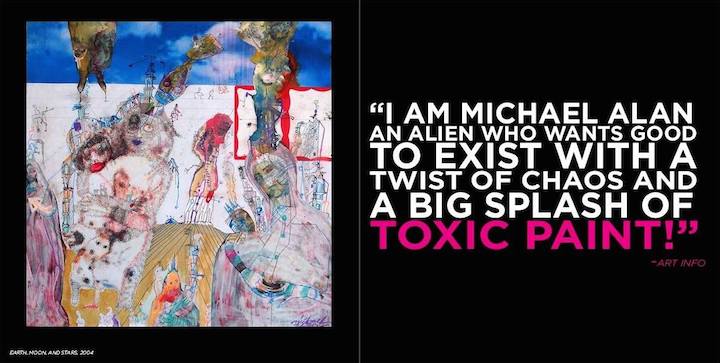 Earlier this fall, the wonderfully talented multi-media artist Michael Alan released a book of selected drawings and writings. With the limited edition just about sold out, Michael offers some insights into it all.
Why did you decide to publish this book?
I am tired of artistic control. The government. The police.  Most outlets for publication.  I am also tired of solo shows in New York. Super stress to basically make some dumb money and hear people talk about beer. So came the idea of the book. My work is too intricate for the web. It needs to be in your hand. People need to slow down. That's what books do. They slow you down. I also wanted my friends and fans who can't — or don't want to —  buy a painting to be able to own a handmade affordable piece. The book is a work of art.  And I've been sick. In case something happens to me, I don't want anyone rewriting my mind.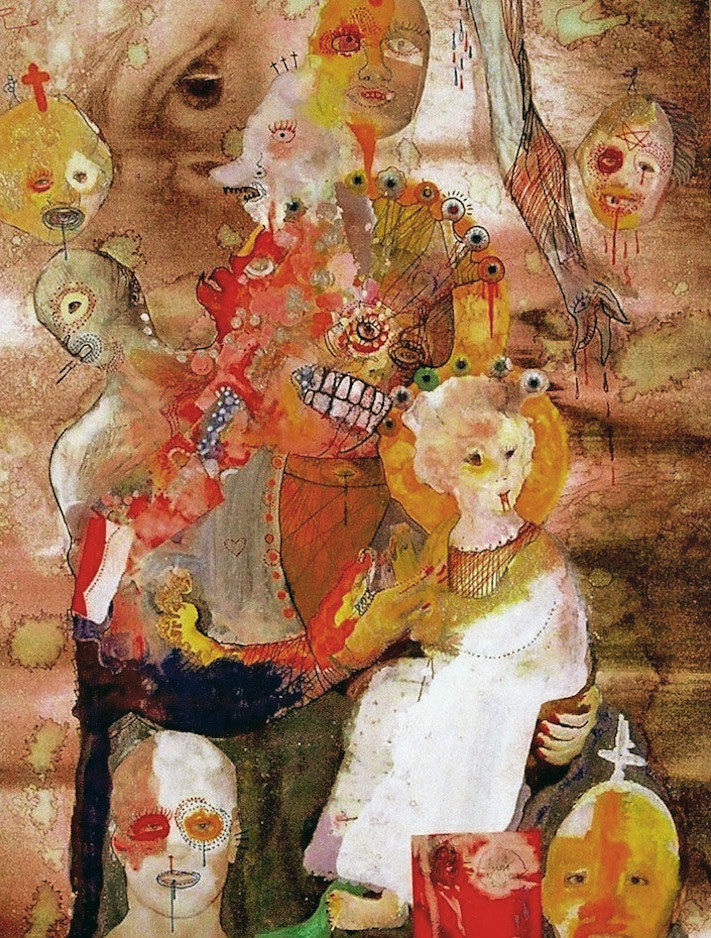 How did you decide what to include? 
Kristen Collins chose the works. She is a lovely, brilliant artist who made this possible. She is passion.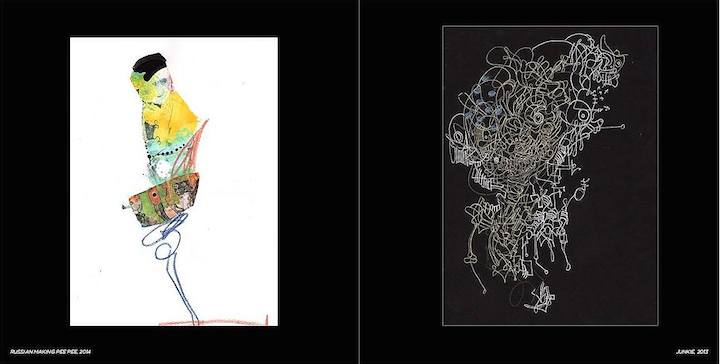 What are your personal favorites and why?
They are all my favorites. My work is about change. Energy. Life. These differ every day. That's why I work in multiple styles.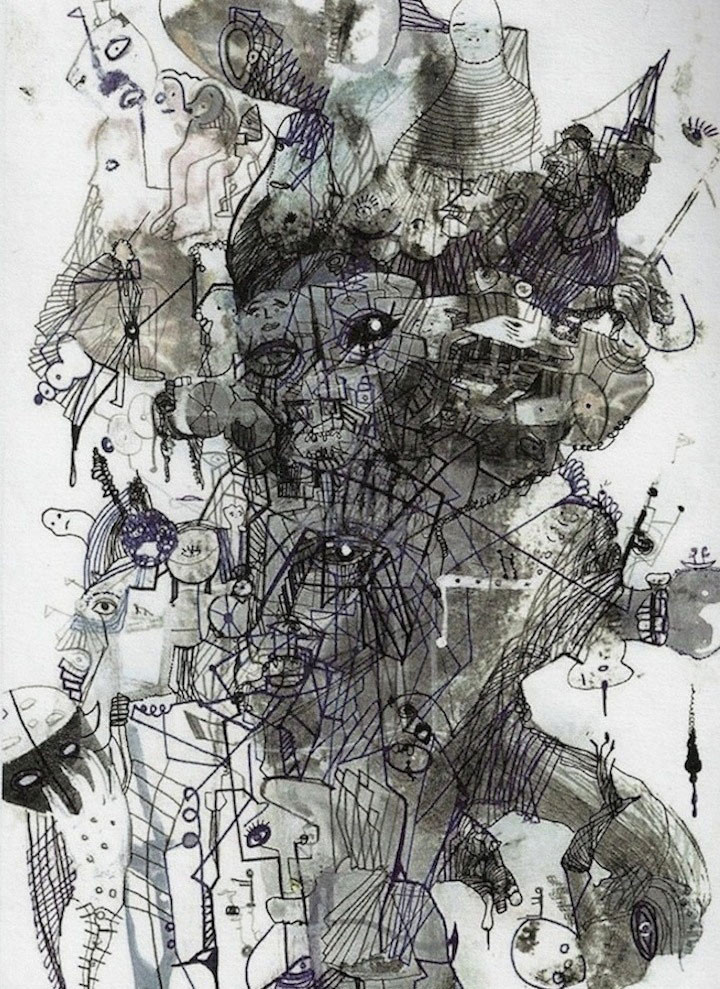 How have folks responded to the book?
The response has been great. It's attracted a range of fans – from as far as Australia. We had only gotten the word out on Facebook and Instagram, and we are almost sold out. This will be the first blog to cover it.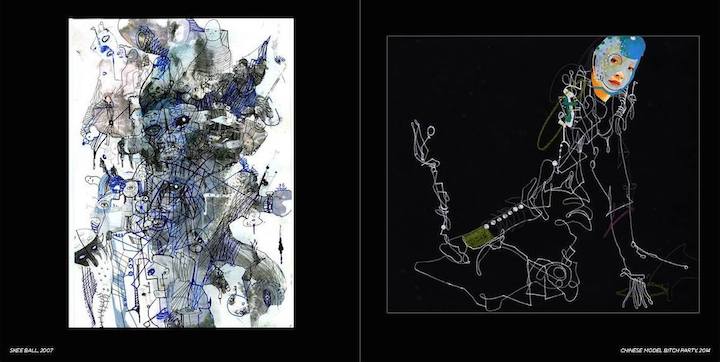 If you are interested in owning a signed copy of the book, you can contact the artist at artisticrevolution@gmail.com.
All images © Michael Alan