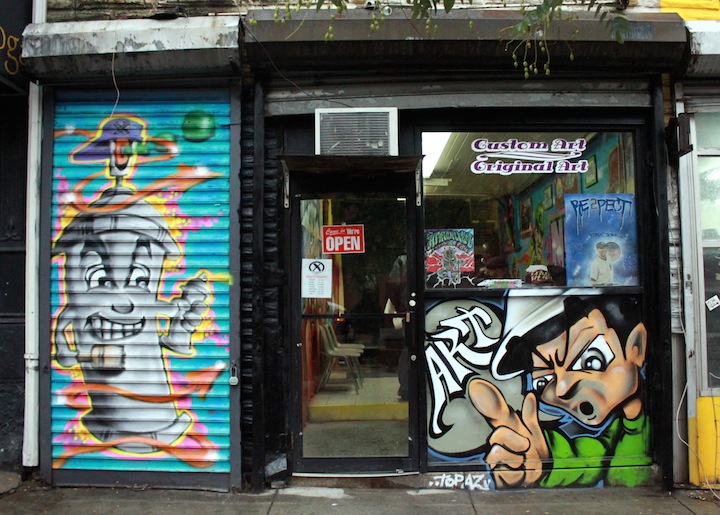 Topaz – one of the most active members of the hip-hop and 5Pointz communities – began customizing T-shirts when he was in junior high school. His most recent venture is the X-Spot, a unique space at 2 East 116th Street in East Harlem. We recently visited him and had the opportunity to speak to both Topaz and Jay, the manager of Production X.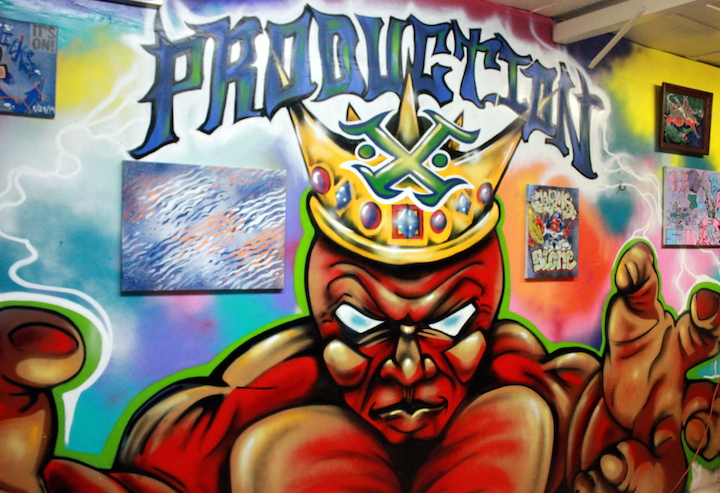 How did you guys come up with the idea to open such a space?
We grew up together in Rego Park, Queens, and we've been working together for years. We've actually had two stores before – one in Paterson, New Jersey and the other in South Carolina. We wanted to do something different from what we'd done in the past.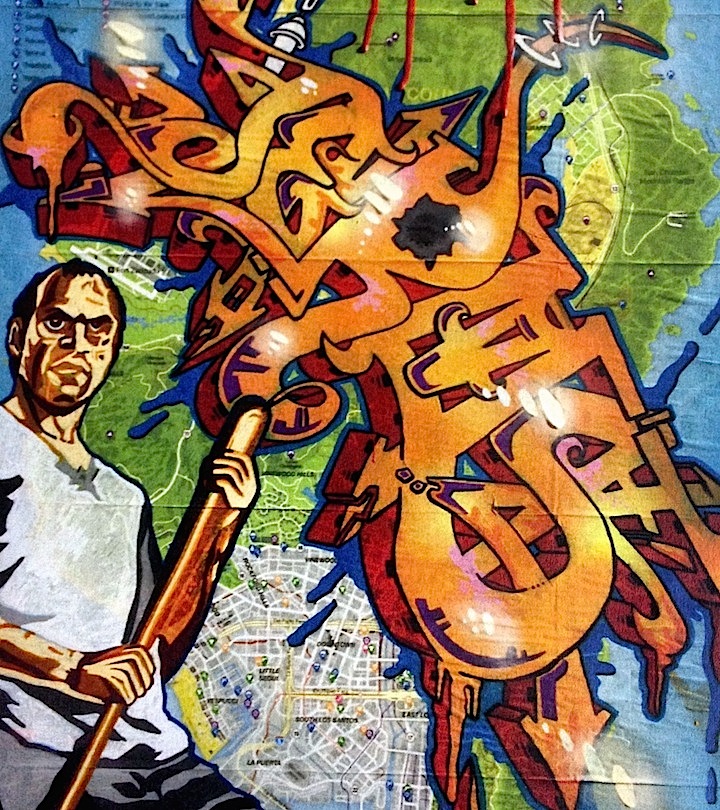 In what ways is this venture different?
Our emphasis here is on providing services and maintaining a gallery.  It is production-based. Although we sell graffiti art on canvases, select magazines — like the latest issue of Flashbacks — and CD's, our space here is not primarily a store or shop.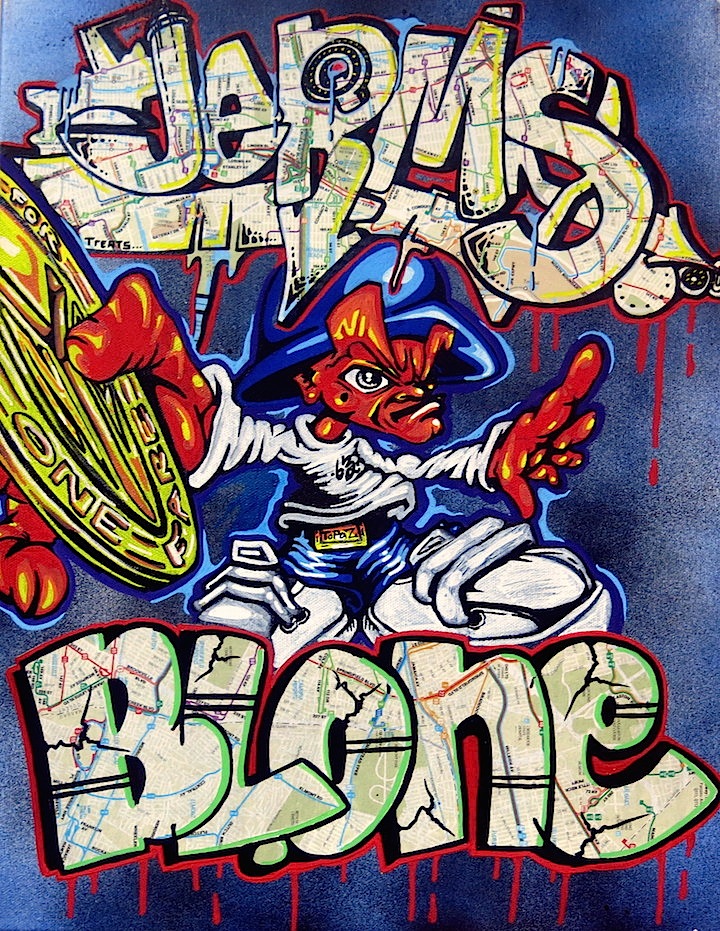 What are some of the services that you provide?
We provide clients with all forms of graphic design — customized murals, logos, portraits, canvases, T-shirts and more.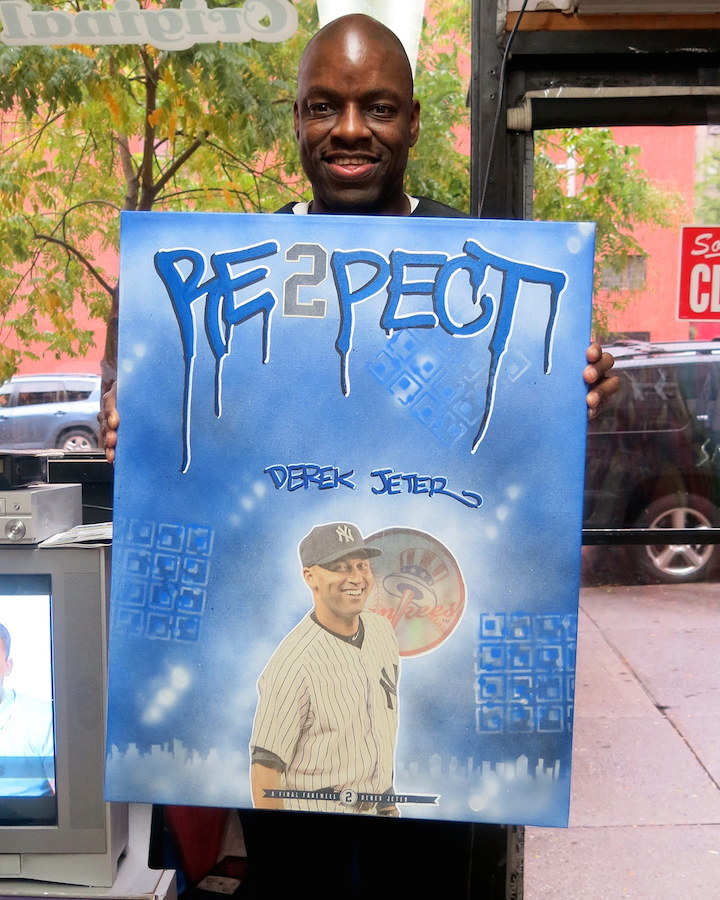 It sounds – and looks – great! Whom do you see as your principal clientele?
At this point, it is largely the hip-hop community – rappers and entertainers. But, ideally, the general public, especially as graffiti continues to gain respect and recognition as an art form.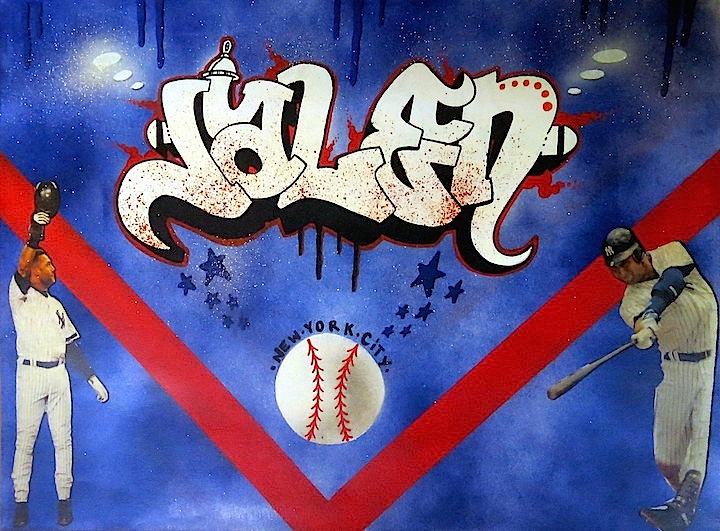 This is such a great location! It's right off 5th Avenue in East Harlem and down the block from the 2 and 5 subway lines. How did you guys come up with such a great locale?
A lucky set of circumstances – as Jay's cousin had previously worked at this location.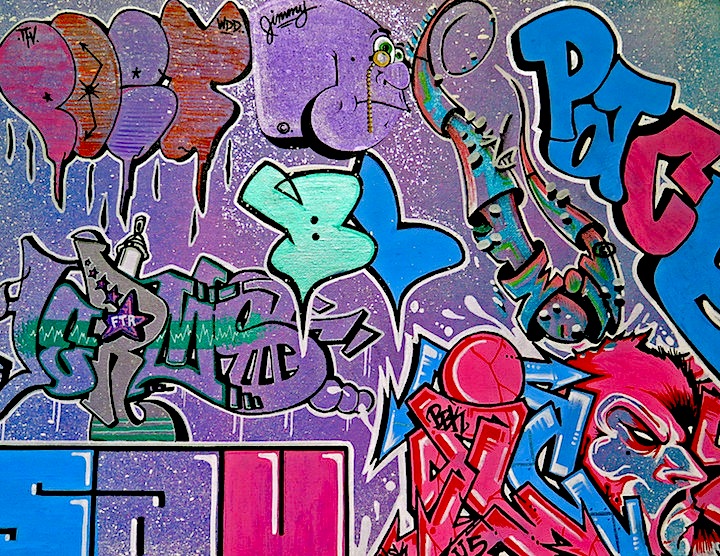 The artwork on display here is primarily by you, Topaz, Jerms and Treat Street NY. Are you open to other artists participating in your projects?
Absolutely.  Talented and committed artists can stop by our space or drop us an email at ProductionX@aol.com or LordRoccolypse@aol.com.
Photo credits: 1. and 2. Topaz by City-as-School intern Tyler Dean Flores; 3. Jerms by Lois Stavsky; 4. Jerms, Topaz & Blone by Lois Stavsky; 5. Treat Street with Jay (X-Productions) by Lois Stavsky; 6. Treat Street, as commissioned by Derek Jeter's nephew, by Lois Stavsky and 7. Poet, Pace, Jerms, Sav, Ice and more by Dani Reyes Mozeson