Curated by Robert Aloia, along with VNA Magazine, Beau, Todd Masters, NY St. Gallery and Suzuki Capital LLC, 21st Precinct opens this evening at the former space of the 21st Precinct at 327 East 22nd Street. Reminiscent of this past winter's Surplus Candy – although on a much larger scale – dozens of artists have transformed five stories into an expressive, inventive canvas charged with unfettered energy. What follows is a small sampling of close-ups from larger installations: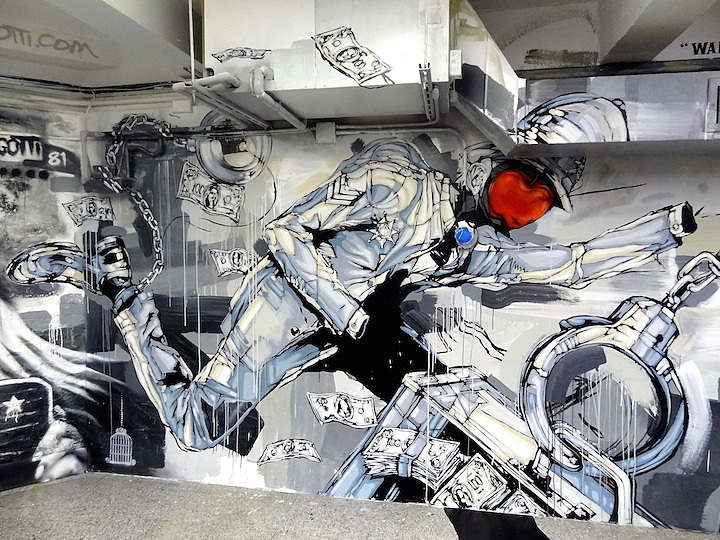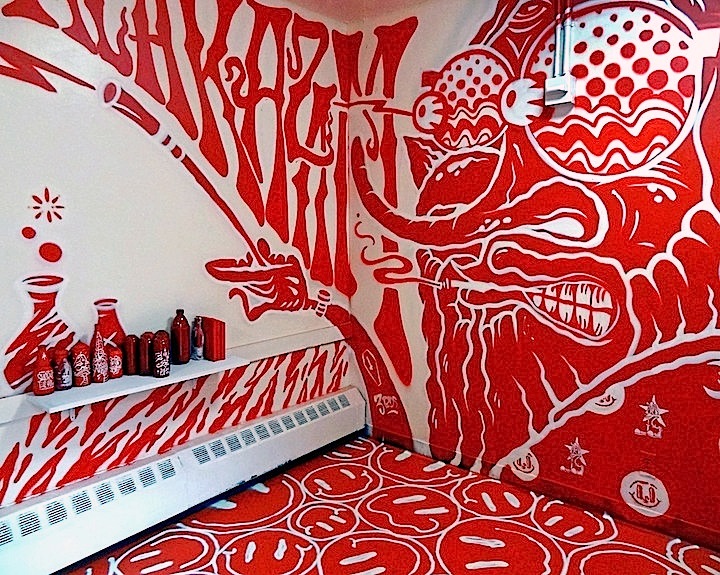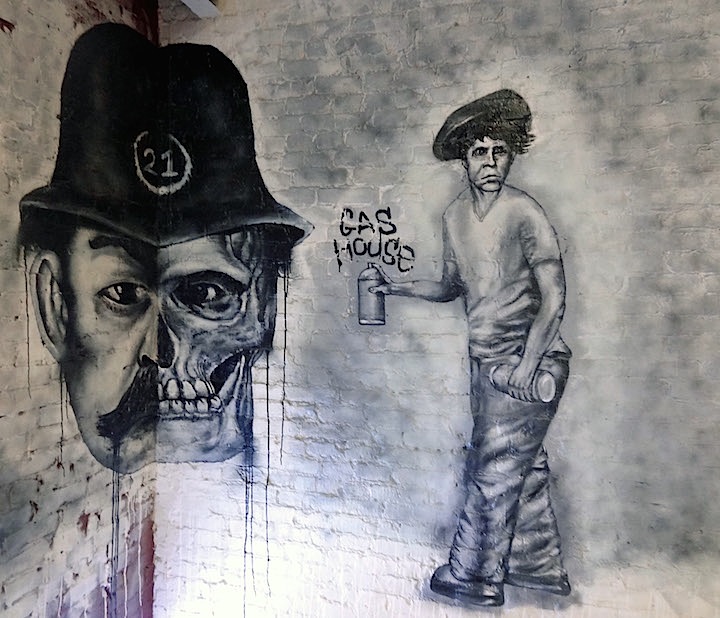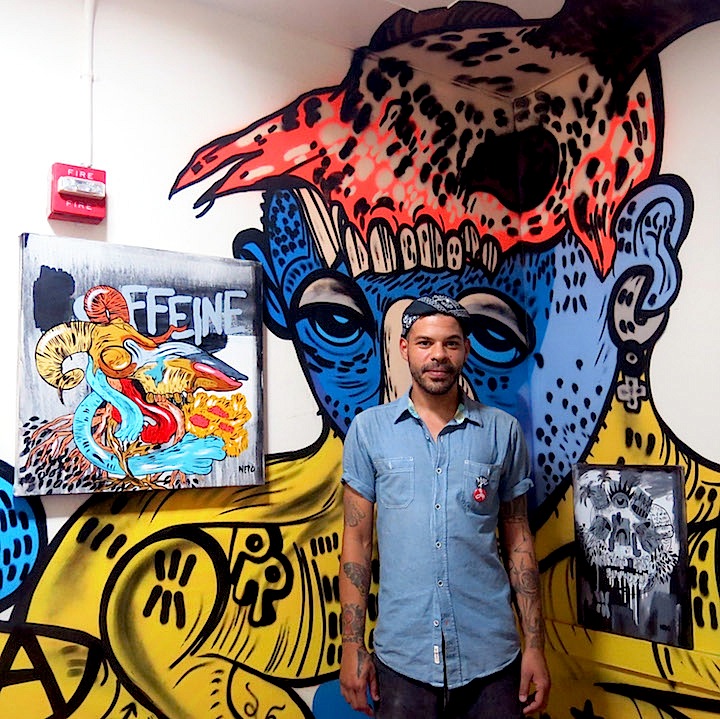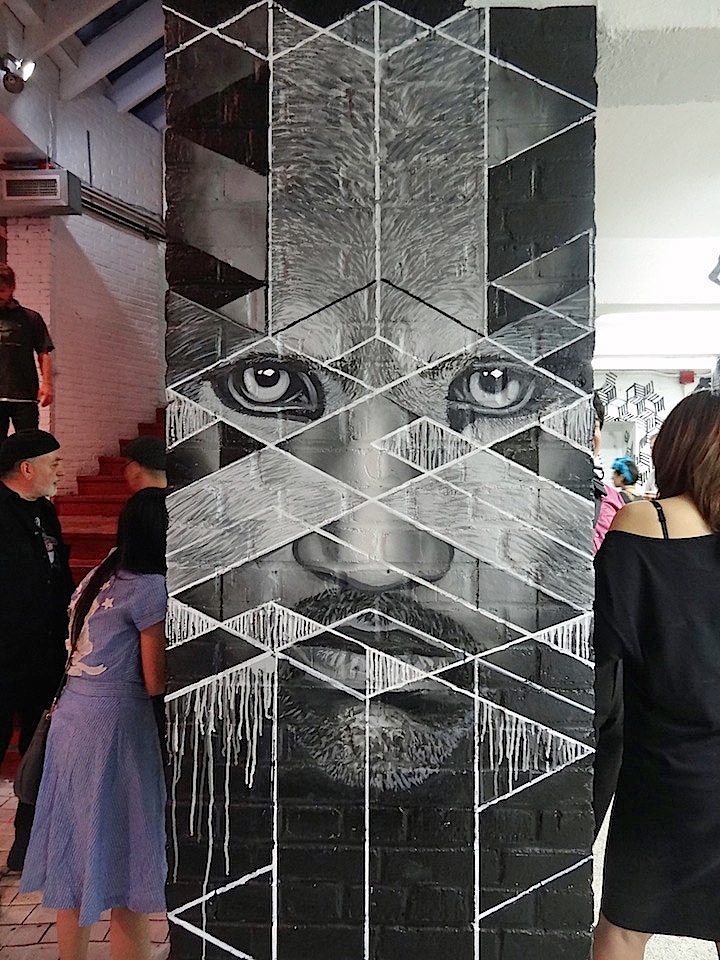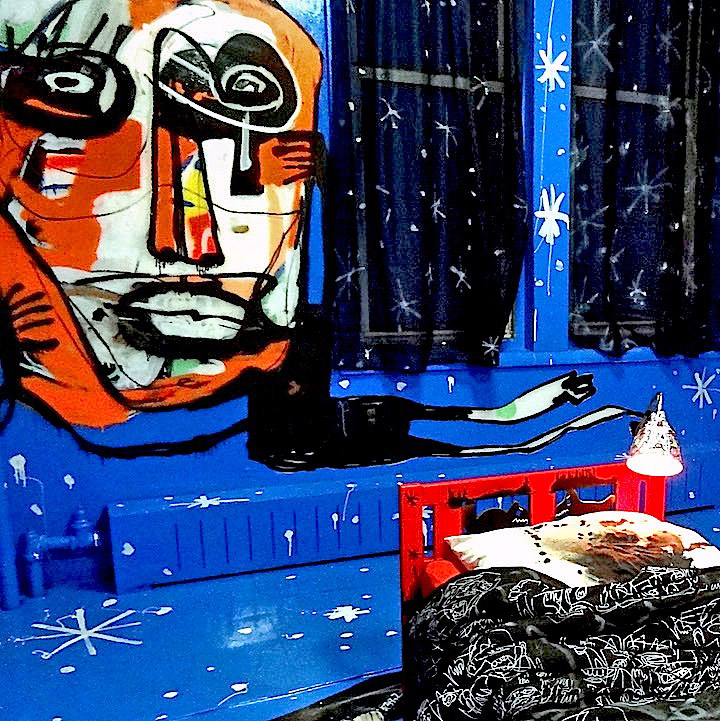 Ghost, GIZ and Duel with a message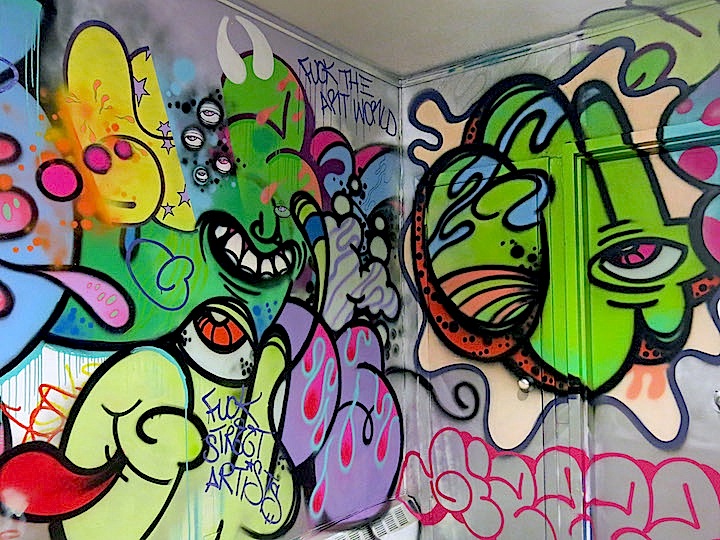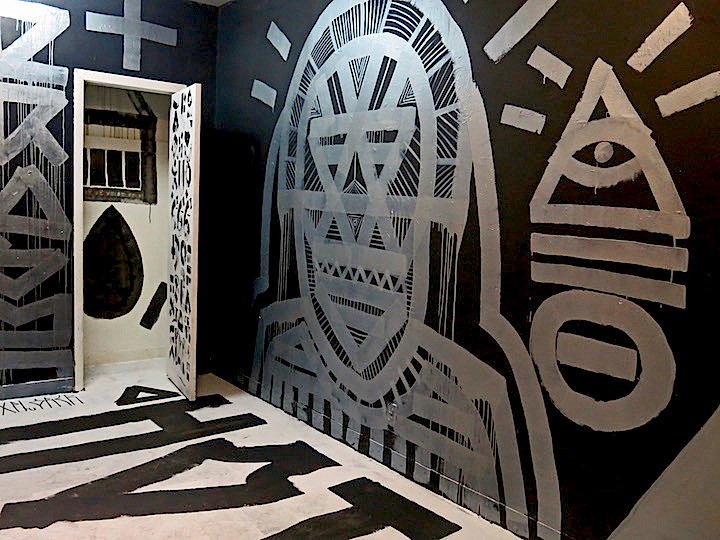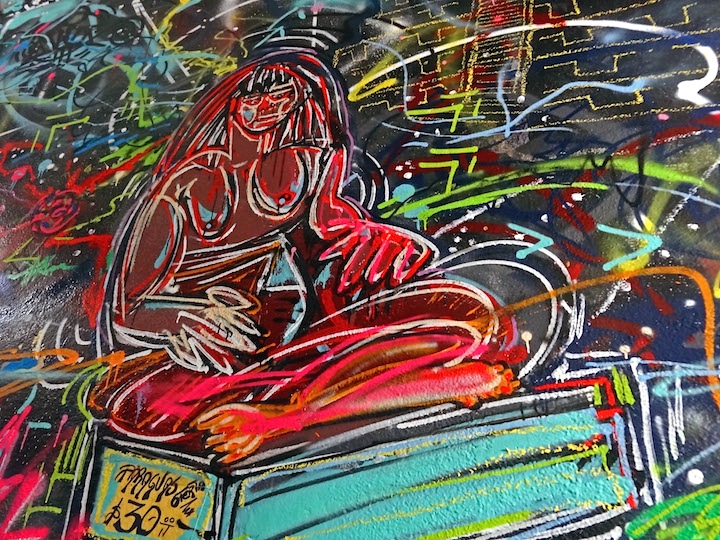 Presented by Outlaw Arts, Savior Elmundo and Pesu, the exhibit opens this evening at 6pm. It will be open again tomorrow from 1-6pm and next Saturday and Sunday 1-6pm.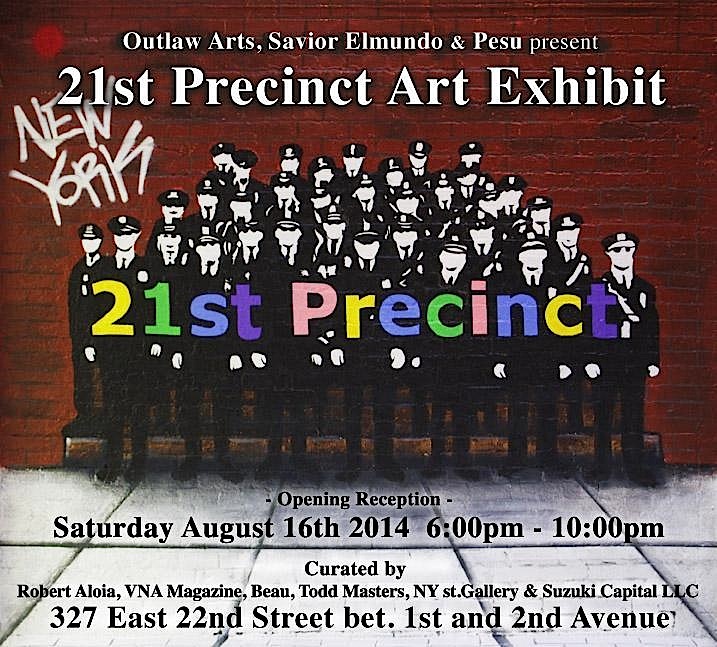 Photo of Nepo by Lois Stavsky; all others by Sara C. Mozeson
Note: Keep posted to the StreetArtNYC Facebook page for more images from this landmark exhibit.