Born in 1986 in Guayaquil, Ecuador, Raquel Echanique is making her mark in NYC – both on the streets and in galleries.  I recently had the opportunity to speak to the talented young artist whose solo exhibit, Chain Reaction, opens tomorrow evening at 7pm at Spinelli Galleries in Chelsea.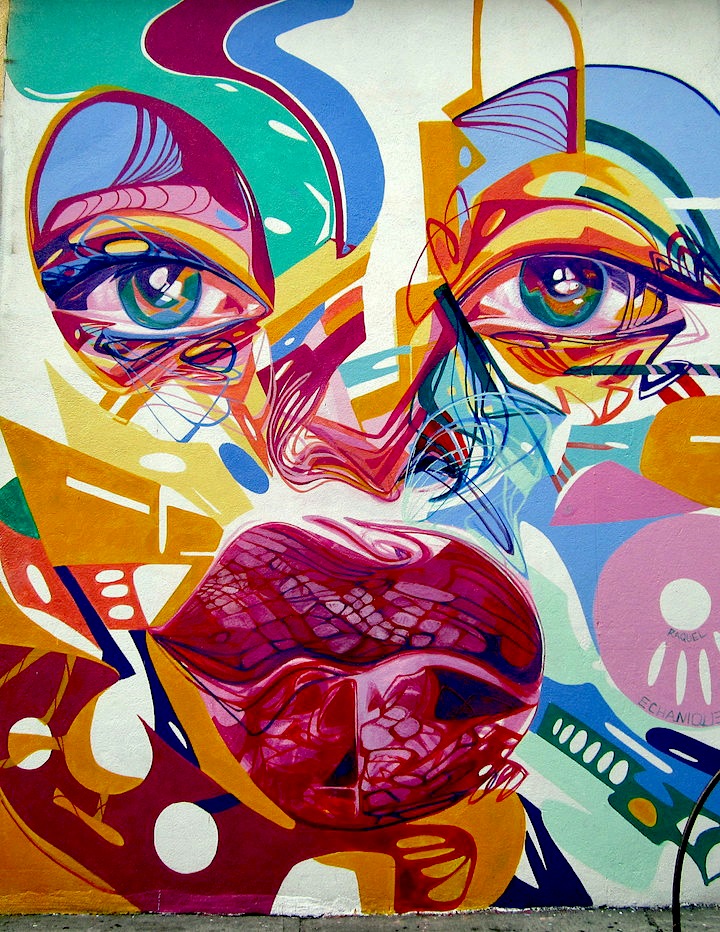 When did you first paint on a public surface? And what inspired you to do so?
The first time I ever painted in an open space was for the Welling Court Mural Project in Astoria, Queens in 2013. It was by chance! My boyfriend – at the time – had been assigned a wall. But because he had to DJ that day, he offered it to me.
What was the experience like?
I loved it! It was surprisingly easy. It actually felt easier than painting on canvas or paper.
Your works on canvas and paper have made their way into galleries worldwide. When was your artwork first exhibited?
I was 17 when my work was first shown in a museum back in Ecuador.
Wow! You were quite young. How were you "discovered?"
When I was 15, I participated in a live painting competition. I won first prize.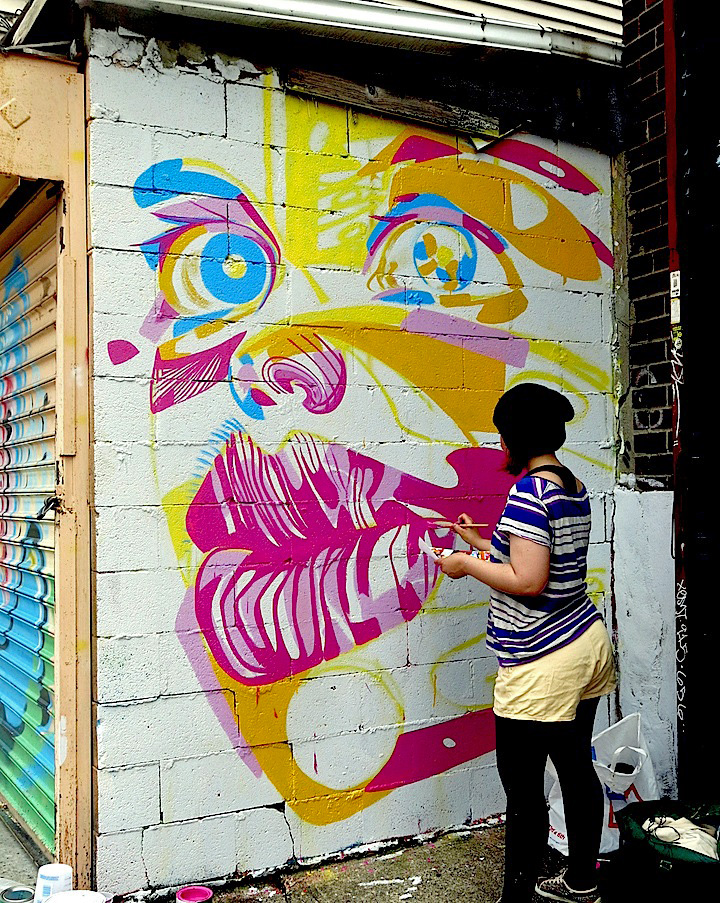 How does your family feel about what your work as an artist.
They have never supported it. My mom encourages me, instead, to pursue steady, permanent work.
What percentage of your day is devoted to your art? Do you have a "day job?"
During the day I work at the Whitney Museum. When I'm not working, I'm doing my own art. Art occupies my mind all day!
What are some of your other interests?
I write poetry and I've won awards for my poetry back in South America.
Any thoughts on the graffiti/ street art divide?
I love them both. But I think of graffiti as a superior art form – in terms of the skills that it demands.
How you feel about the role of the Internet in this scene?
I think it's fantastic. We can see what other artists are doing and other artists and the general public can see what we are doing.
Did you study art formally?
For brief periods of time! Twice in Ecuador and once in Argentina.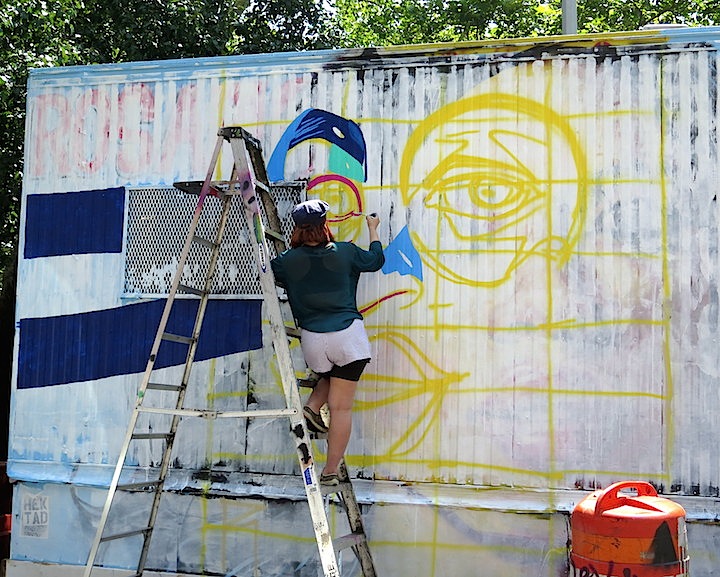 What inspires you these days?
Everything I see inspires me!
Have any particular cultures influenced your aesthetic?
Certainly South American culture and its tradition of portraiture.
Do you work with a sketch in your hand or do you let it flow?
When I work in my studio, it is without a sketch. When I'm on the streets, I have with me a sketch with a concept.
Are you generally satisfied with your work?
I love it!
How has your work evolved in the past few years?
It's been getting stronger, especially since I moved to NYC.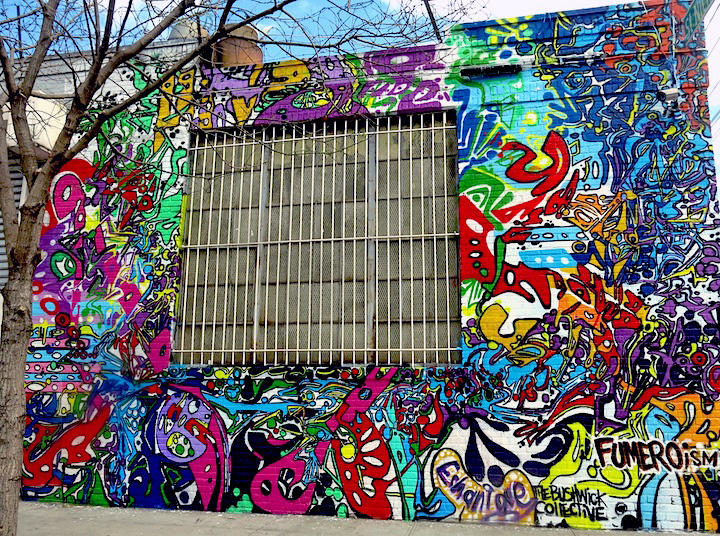 What do you see as the role of the artist in society?
To put something really good – aesthetically pleasing – out there.
What about society's view of the artist? How do you feel the artist is perceived?
The artist is – paradoxically — both respected and degraded.
How do you feel about the photographers and bloggers in this scene?
They are important, as they offer an alternative, more authentic, voice than the mainstream media.
What's ahead?
My solo show, Chain Reaction, curated by Frankie Velez opens on Thursday, the 31st, at Spinelli Galleries in Chelsea.  On Saturday I am participating in the exhibit, Justice, at Succulent Studios in Greenpoint.  Next week I will be painting in the TAG Public Arts Project.  And — looking ahead — on Friday, October 3, I will be participating in Street Murals: An Exhibition, curated by Kevin Michael.
It all sounds great! Good luck!
Interview conducted and edited by Lois Stavsky. Photo 1, by Lenny Collado; photo 2, Welling Court, 2014 by Lois Stavsky; photo 3, Centre-fuge Public Art Project and photo 4, collab with Fumero by Dani Reyes Mozeson