Characterized by bold strokes and a vigorous flow, Tone MST's graffiti surfaces mostly in Brooklyn.  Lenny Collado aka BK Lenny had the opportunity to interview him earlier this year: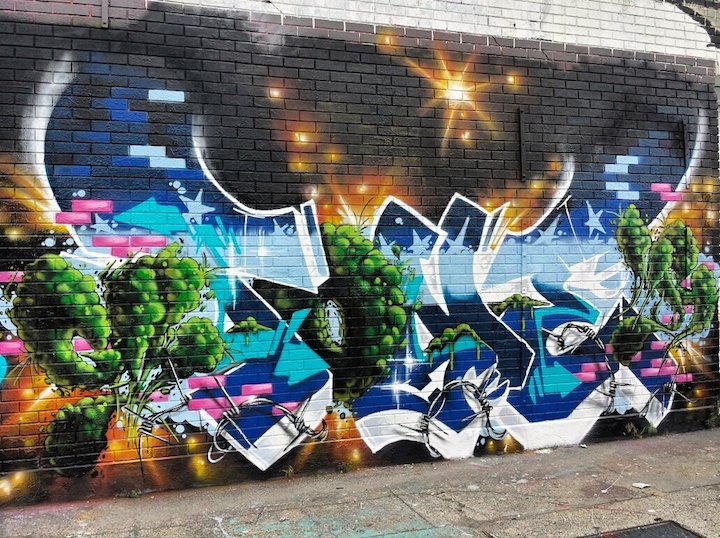 When and where did you start getting up?
I was in the sixth grade back in 1992. I was making my own markers at the time and practicing on 200-page packs of paper that I used to rack from the corner store. I had to make my own markers because I was dead broke.
How did you make your markers?
I took men's Brute deodorants, popped off the balls and emptied the containers. I then filled the containers with ink.  I cut up my school's black board erasers to serve as felt tips.  It was markers until '94. That's when I started street and train bombing.
Did you have any preferred surfaces back then?
I liked the train ads in the subway stations, because I would write on them smoothly with my home-made markers.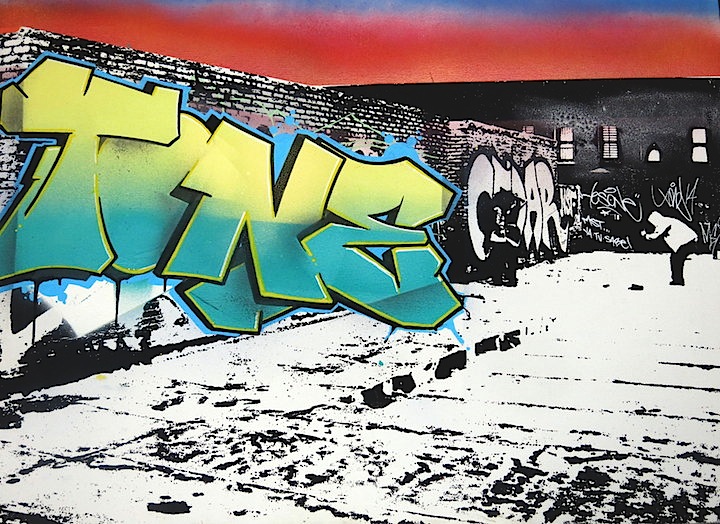 Any major influence at the time?
My major influence at the time was Ski MST. He was rolling with writers and he got me acquainted. I was a loner for the most part. He got me to rack paint, and we would vibe off each other for style. We would rack cans on Steinway Street and go to the freight yards to empty out the cans.
Any particularly memorable events?
There was nine of us — Ski MST, Dope, Neke, Cloke, Vare, Pane and a couple of others. We all set out to do a lay-up in the tunnel between 36th street and Queens Plaza and video tape it. One of us hid the paint and a video camera in a sandbox where the tunnel workers kept their supplies. We scoped out the station for a while before setting out on the mission.
How did you guys get into the tunnel?
Some of us through the hatches on the streets above and some through the station.  We started catching wreck on the two trains that had parked between the stations. As everybody's painting them, Pane, Cloke and me went to the other car and started on some bubble letters. Just as we started, one of the train's lights turned on and began to move into the station. I saw too that the police had made their way down towards us.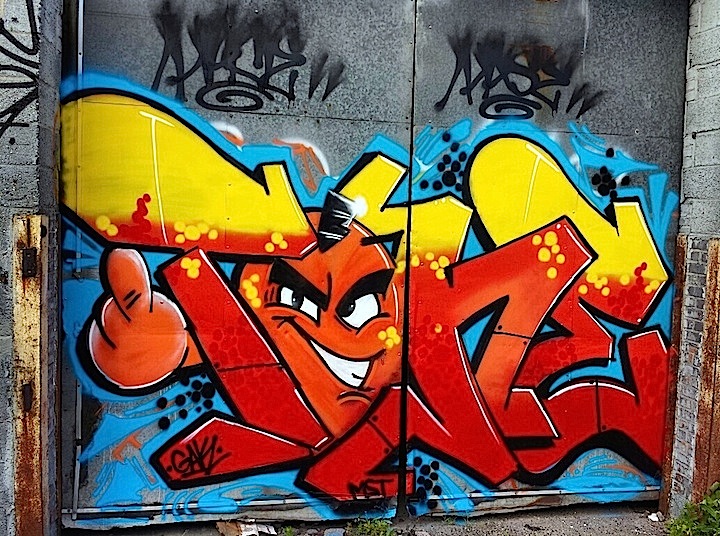 So what did you do?
We bounced. When I got out of that station, I must have run about a mile before my lungs gave in from the burn. It was a thrill like no other, and I enjoyed it. I loved bombin'!
Were you in any crews at the time?
I only push MST.
What was the attitude of your parents and your friends towards what you were doing?
My mother hated it, so I lied to her. I built a compartment in my closet to keep supplies. She would find my cans and throw them out. My friends would always point out how dirty I was.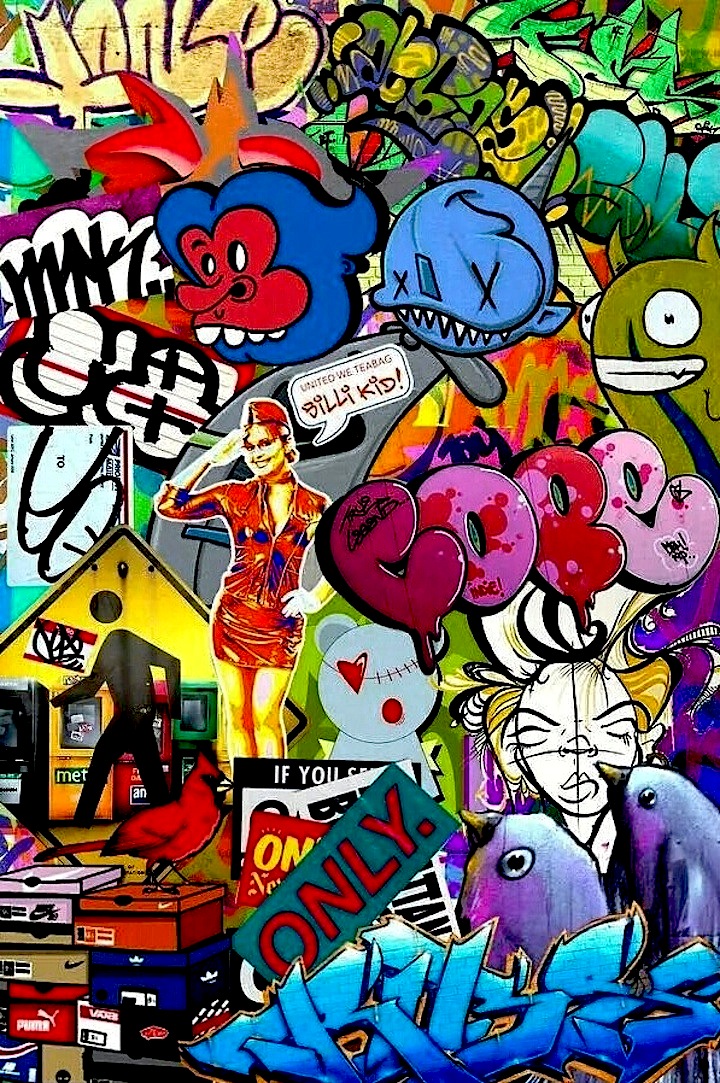 Any thoughts on the graffiti/ street art divide?
It's a thin line. Both project the same language and image, but they take different avenues. It's like a GPS. All get to the same point, but through different avenues. The concept of graffiti needs to be explained to people who don't understand it. Street art is a different entity. I like when the two are combined, like what Shepard Fairy and Cope do when they collaborate. I will say that street art is an extension of graffiti. It originated from graff.
How do you feel about the movement of graffiti and street art into galleries?
I think it's dope! It's progress — a positive thing. My gallery, though, is the streets. But if a gallery asks, "Hey, Tone, can you put a show together?" I'm flattered and take it as a step forward.
Do you prefer working alone or collaborating with others?
Both! When I started bombing early on, I would do so alone with my Walkman on. I would listen to WKCR with Bobbito Garcia and Stretch and Tag. At one point, I was a vandal. They called me a vandal. But I didn't get up as much as I wanted to. I didn't do it to get status. I didn't go all city, but I love what I did. It was who I was.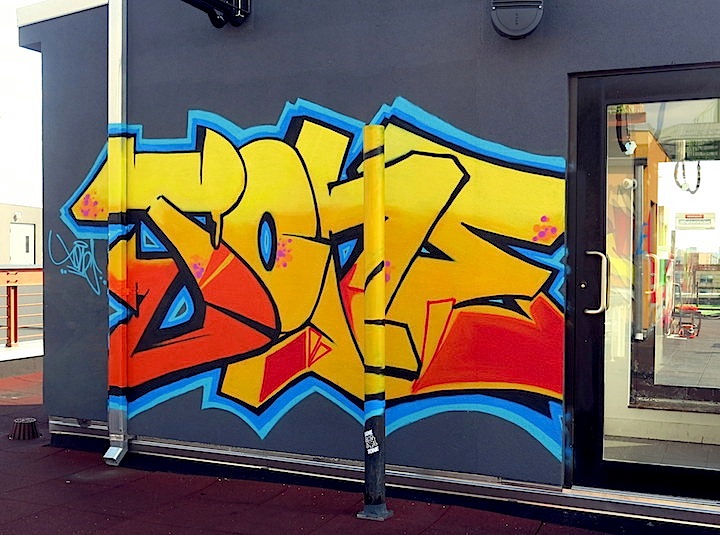 Did you have a formal arts education?
I never pursued art school.
What is the source of your inspiration?
I'm inspired by Hip-Hop – rhyming and making beats.
Any particular artists who inspired you?
My influences are Hush, Gaze, Sub 5 and Emit of Sports Crew, MQ and Frantic and Free5. Giz from Queens also made impact on me. And there was Teck BS, Smith & Pink, Ve, Slash and Web13.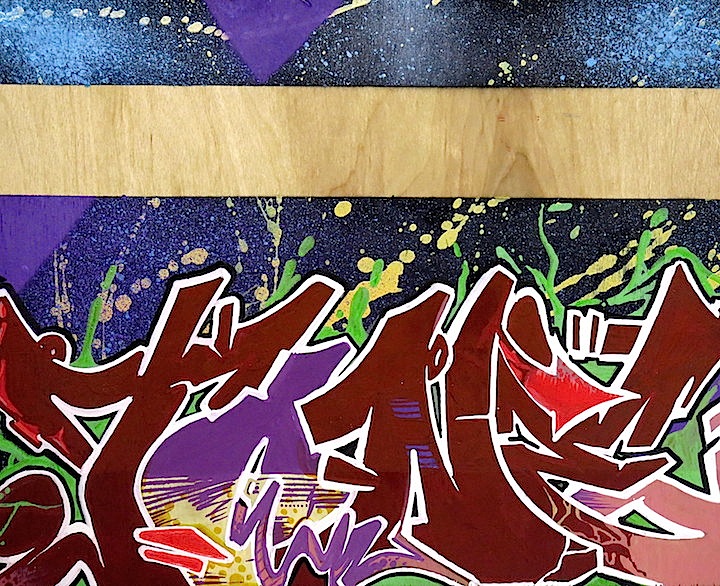 Do you work with a sketch in hand or do you do free hand?
It's fifty, fifty. It depends on the situation.
What are your thoughts on the Internet in all of this?
The Internet is a tool, a means to communicate. Someone in Australia can get a look at what you're doing here in NYC. But I think that graffiti has also been exploited because of it. It wasn't meant for the masses, and the Internet made it accessible to everyone.
How has your work evolved throughout the years?
I've improved and honed my techniques. My pieces have gotten better.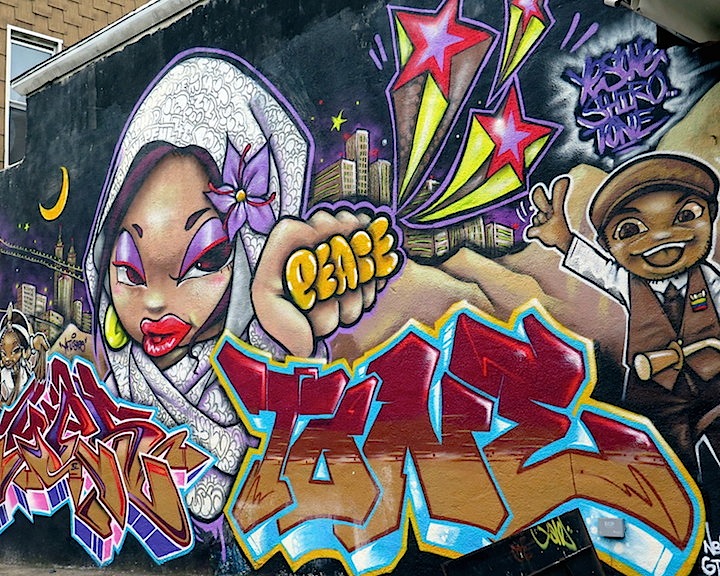 Are you generally satisfied with your work?
I'll say there's always space for improvement.
Interview conducted by Lenny Collado and edited by Lois Stavsky. Photos 1 (collab w/KA), 3, and 4 (combo) courtesy of the artist;  2 (collab w/UR New York), 5 & 6 by Lois Stavsky; 7  (collab w/Shiro and Yes One) by Dani Reyes Mozeson