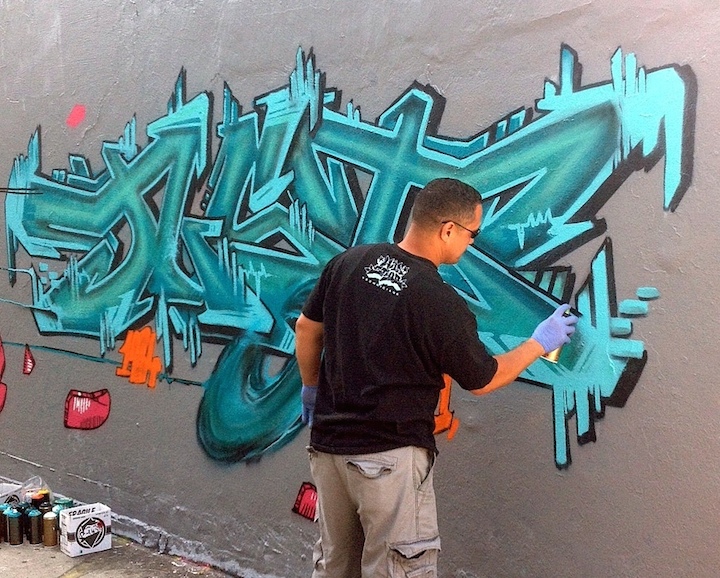 One of Upper Manhattan's gems is the wall on 207th Street and 10th Avenue, directly off the 207th Street stop on the 1 line. Under the direction of South Bronx native Crane, who works up in Inwood, its murals are always changing and always worth checking out. This past Monday, Crane was joined by Zeso, 1port — in from France — and Just WF aka Just One. Here are some more images captured that day:
Crane at work early in the evening — after a day of work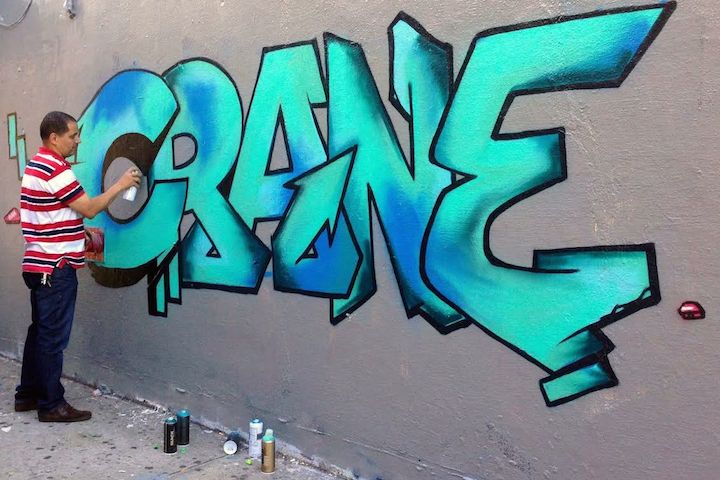 1port at work adding his touch to Zeso,'s mural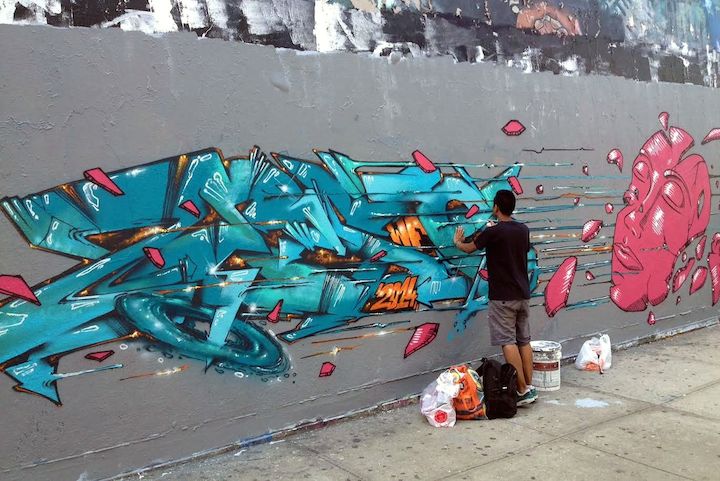 1port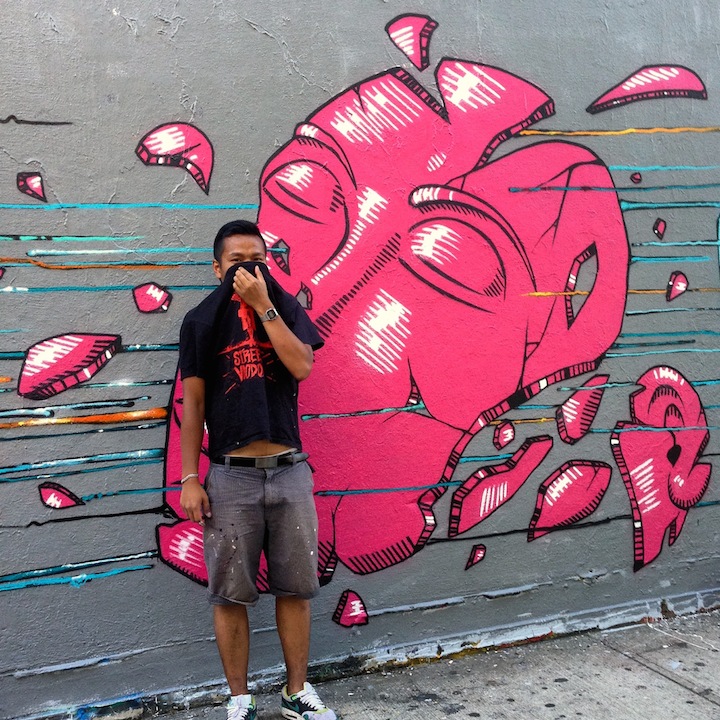 Just WF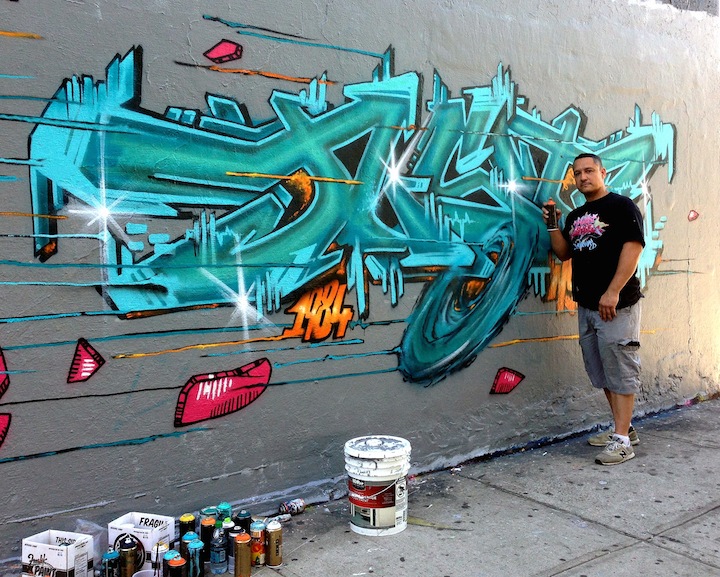 A source of pride to local businesses and residents, this wall is one of three in Inwood under Crane's curatorial management.
Photos 1 and 3 by City-as-School intern Travis Hicks; photos 2, 4, and 5 by Lois Stavsky