A 3000 sq. foot gallery and performance space housed on the 5th floor of 67 West Street in Greenpoint, Brooklyn, Succulent Studios opened earlier this year with an exhibit featuring over 30 artists of diverse backgrounds and cultures. Currently on exhibit —  through June 21 — is PALABRA, an installation-based show featuring works by Rubin, Sek3, Iena Cruz, Beau Stanton, El Sol 25, S. Rose, Katie Balloons and Michael Alan. On a recent visit, I had the opportunity to speak to its owner and founder, Sek3.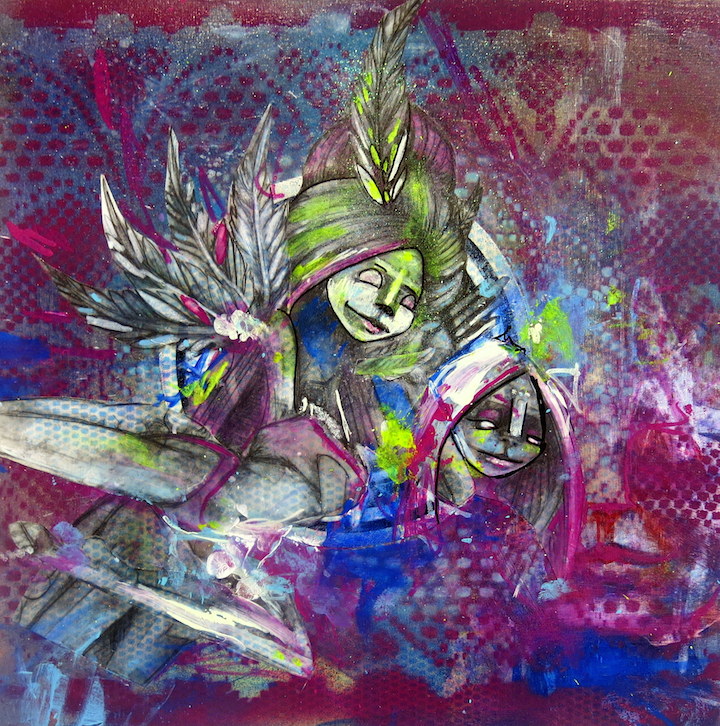 Could you tell us something about the birth of Succulent Studios? What motivated you to launch this space? It is quite remarkable.
The idea was born in Miami at Art Basel back in December.  Cern, Cekis, Bisc, Stefano Alcantara and I had set up a pop-up show in Wynwood.  It was so successful – with one of my paintings selling the very first day — that I decided I wanted to continue doing shows back in NYC. Cern introduced me to Daniel Weintraub, who soon took on the role of Creative Director. I see street art as the last vestige of originality and this space as the ideal venue for street artists to bring their visions inside.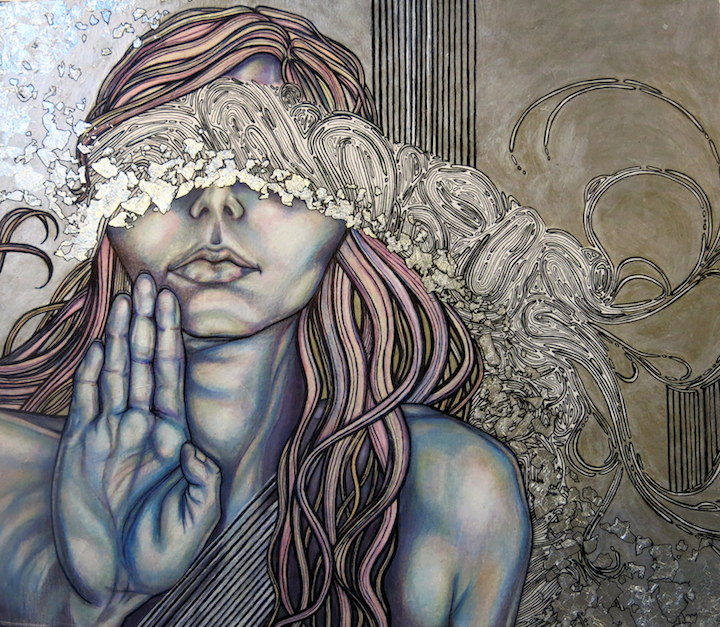 Folks are still talking about your Inaugural Show that opened in early spring.
Yes, it was amazing! More successful that I could have imagined! 33 artists – including legendary writers like Daze and Ket — were represented. A piece by Old School writer FIB was sold raising $800 for dog shelters  —  with an additional $200 donated by Succulent Studios. And despite heavy rains, thunderous storms and issues with public transportation, hundreds of people showed up.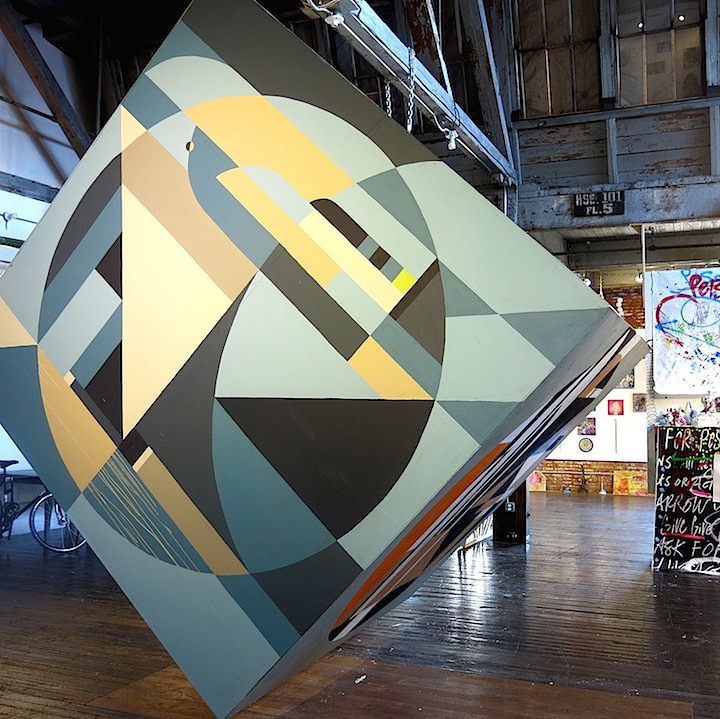 What about your current exhibit? What is the concept behind PALABRA?
It is installation-based with each artist given a particular section to engage in any way he or she pleases.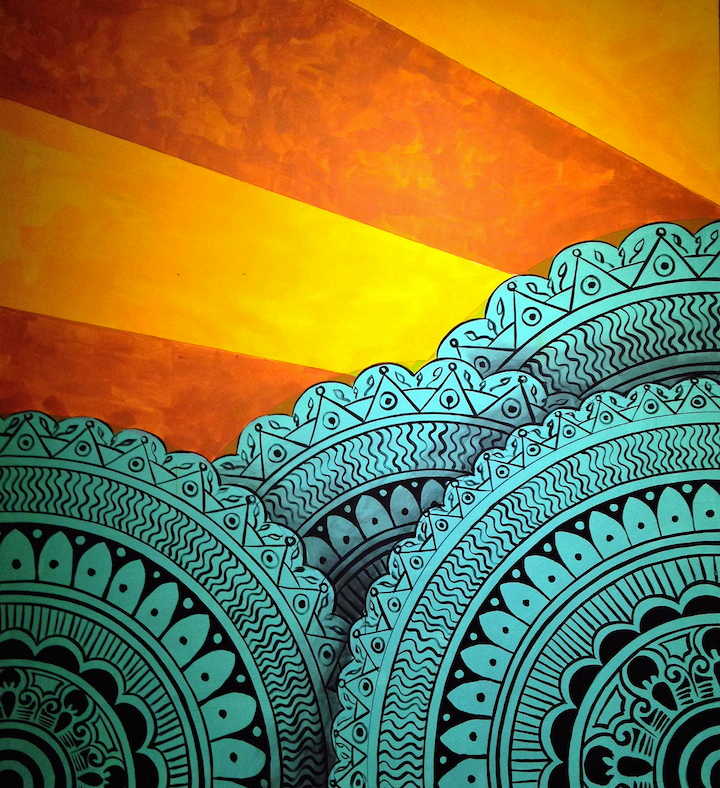 How has the response to this exhibit been?
It's been tremendous with lots of media coverage and great sales.
What would you say has been your greatest challenge?
The sheer amount of work that running this space requires. It's a 24-hour day job. I need to hire someone just to sleep!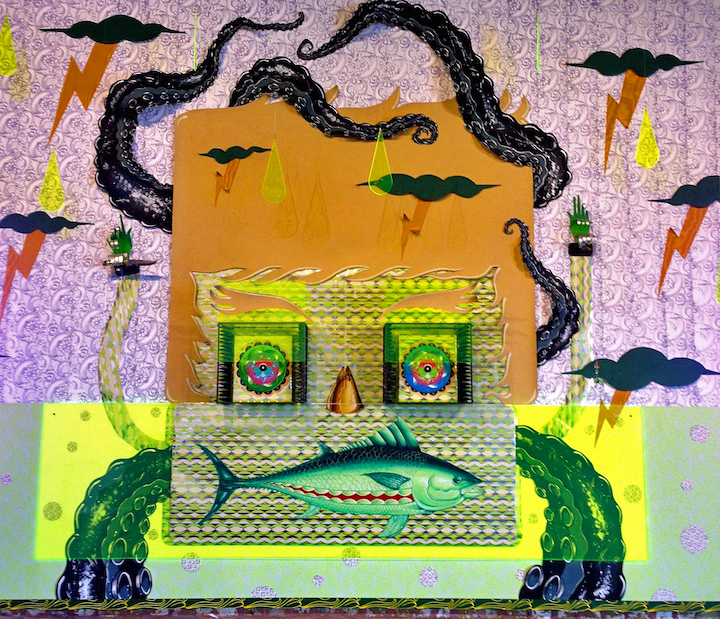 What's ahead?
There will be a closing party for PALABRA next Saturday evening — June 21 at 7pm — presenting The Living Installation by Michael Alan.  And then the following week we will be exhibiting a selection of murals created for Governors Ball.  Much more in the months ahead including a show featuring the artwork of fine artists Akira Beard and Jaclyn Alderete and more exhibits with works by street artists. There will also be projects and classes that will directly engage members of the local community.
It sounds great! Good luck!
Interview and photos by Lois Stavsky; photo info: 1. Sek3 2. S. Rose 3. Rubin 4. Beau Stanton 5. Iena Cruz