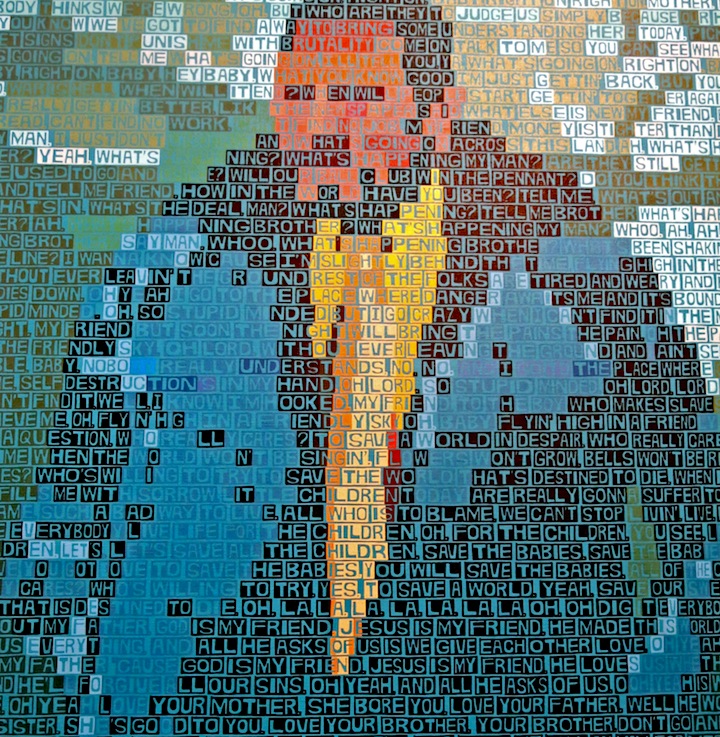 We discovered Erik den Breejen's distinctly brilliant aesthetic when his mosaic-like portrait of David Bowie surfaced on the wall outside rag & bone off Houston Street last year.  Many more portraits of iconic figures of the 1970's are now on view in There's a Riot Goin' On at Chelsea's Freight + Volume Gallery.  Weaving text into patterns that create the portraits in his paintings, Brooklyn-based painter and musician Erik den Breejen takes us on a journey into his subjects' minds and times. Here are a few:
Marvin Gaye, What's Going On? (Note: The exhibit's title is Sly and the Family Stone's response: "There's a riot goin' on.")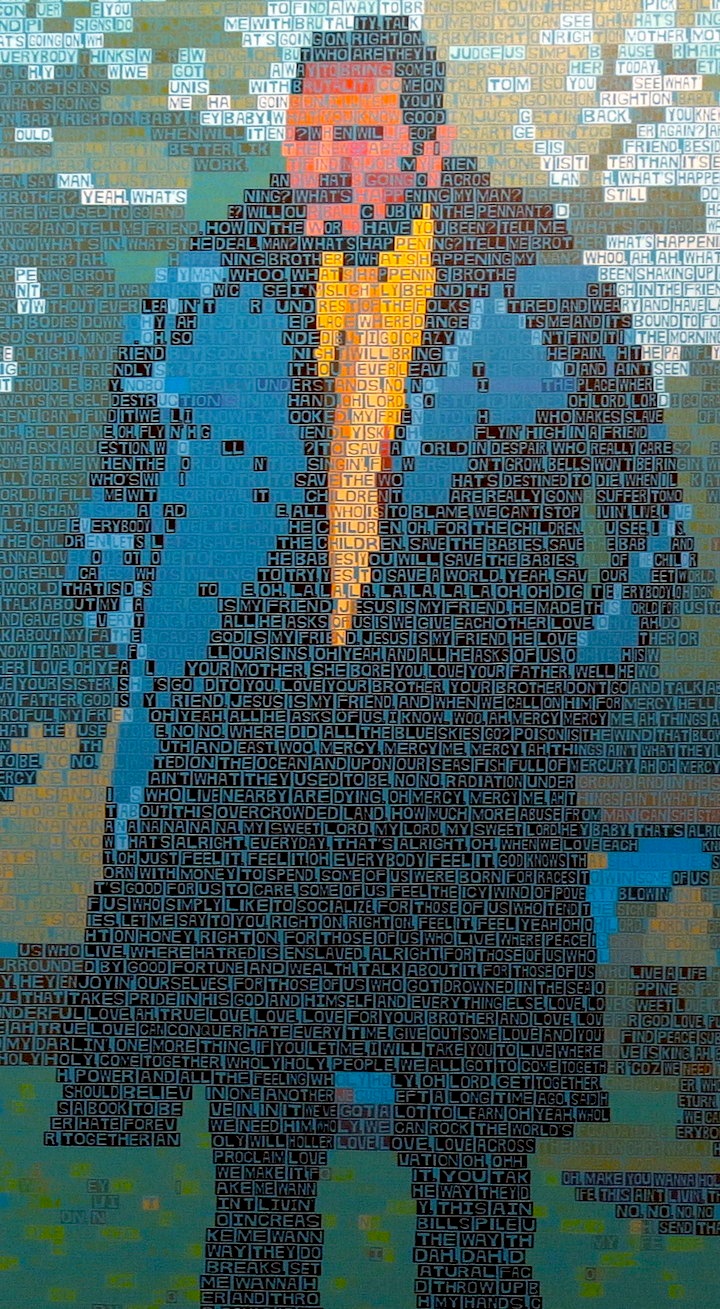 Billie Holiday, God Bless the Child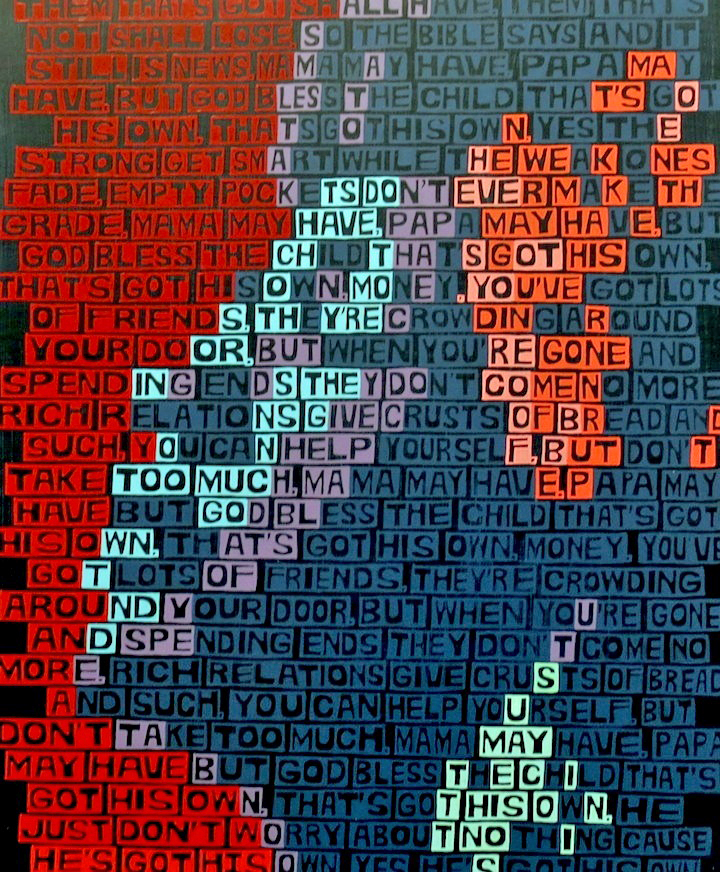 Richard Pryor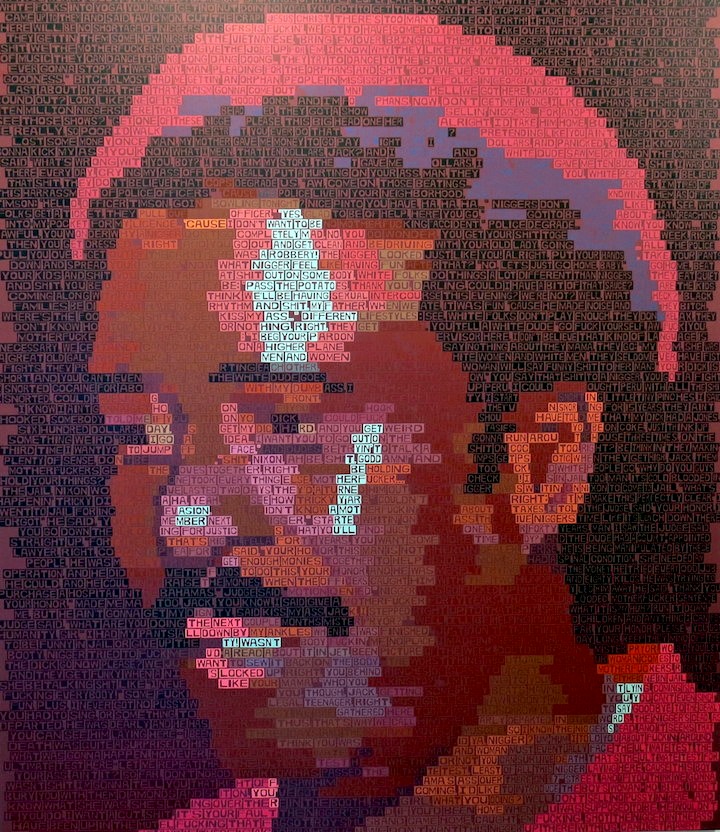 Liza Minelli in Cabaret, close-up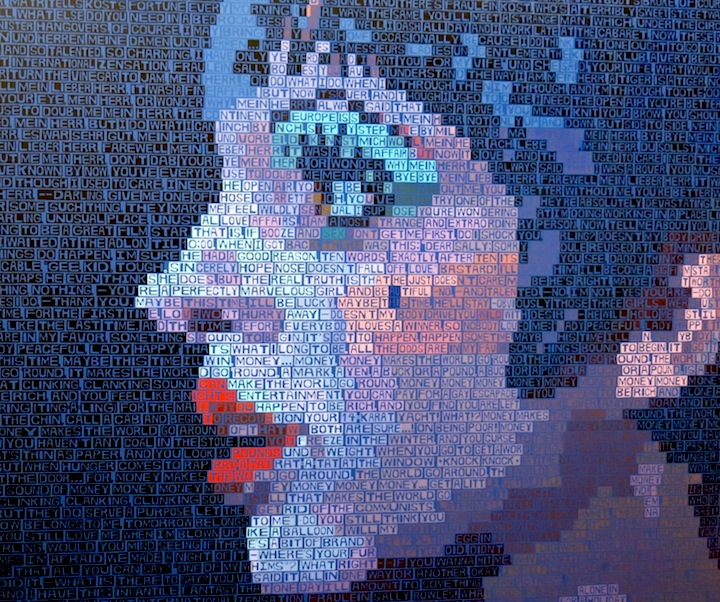 "There's a Riot Goin' On" continues through June 7 at Freight + Volume, 530 West 24th Street.
Photos by Dani Reyes Mozeson