One of NYC's most prolific street artists, Royce Bannon aka Choice Royce is also a first-rate curator.  His most recent venture, SPECTRUM, is on view at Gallery Brooklyn through August 31.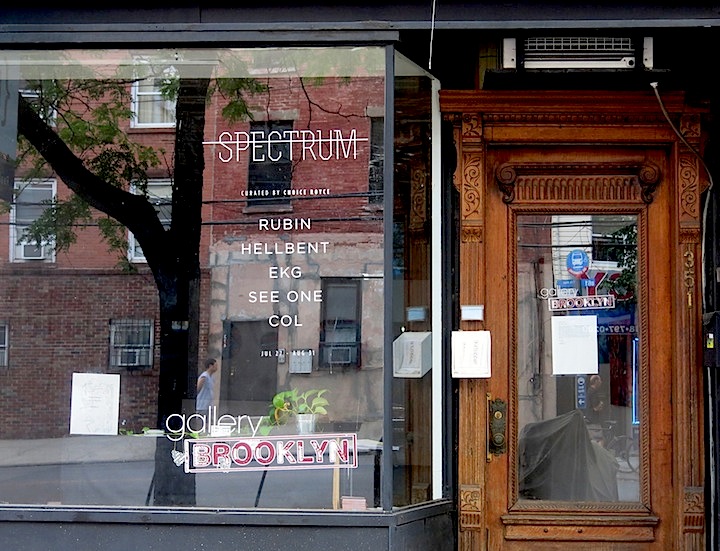 Your iconic monsters surface throughout the boroughs – both on the streets and in galleries – and you also have curated some of NYC's most impressive street art shows.  What got you into curating?
Back in 2005, my sister and her husband ran a gallery space in Harlem.  I loved the idea of organizing an exhibit that would showcase my friends' work.  And since I had access to a space, I did just that.
Who were some of the artists in your first exhibit?
They were mostly members of my crew, the Endless Love Crew. Guys like Abe Lincoln, Jr., Infinity, GoreB, Anera…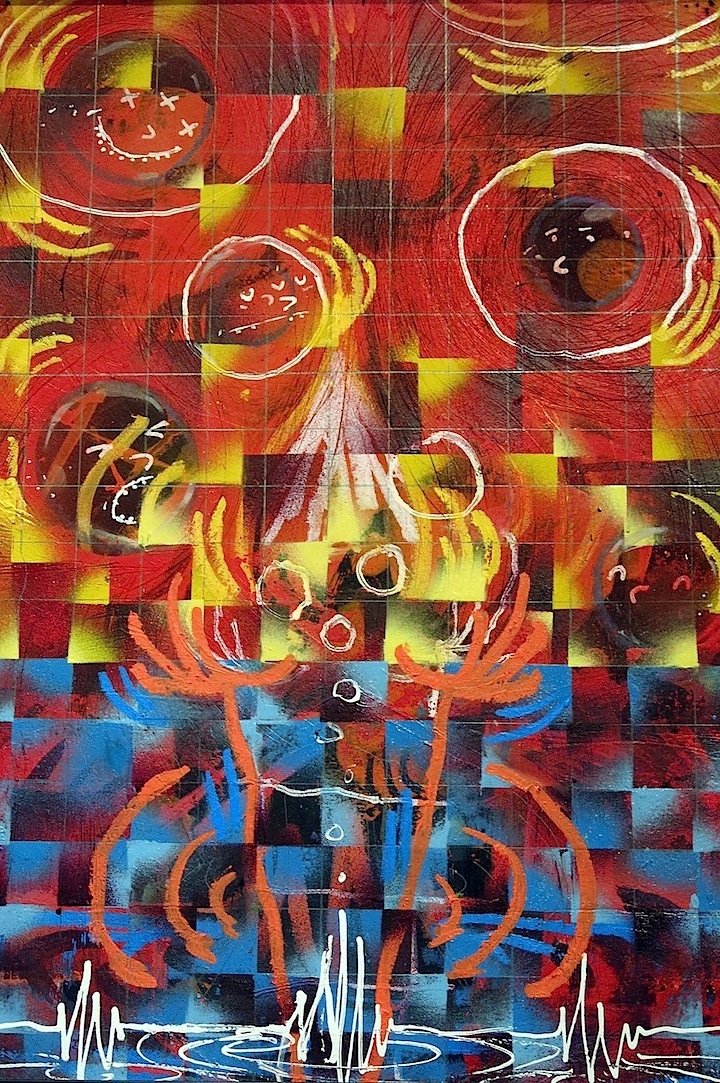 I remember seeing Work to Do at 112 Greene Street a few years back in SoHo. It was amazing!  How did it come to be?
In 2009, Steve Loeb and John Robie offered me their 4000 square foot studio space to curate an exhibit.  With help from my friends, we organized an exhibit with 50 — 60 artists. Work was installed just about everywhere in every manner possible. The response was wonderful and it whet my appetite to curate more exhibits.
What about other spaces? Where else have you curated?
I've curated shows at 17 Frost and at the Mishka Store in Williamsburg and at the Woodward Gallery on Manhattan's Lower East Side. My current exhibit, SPECTRUM, is at Gallery Brooklyn here in Red Hook.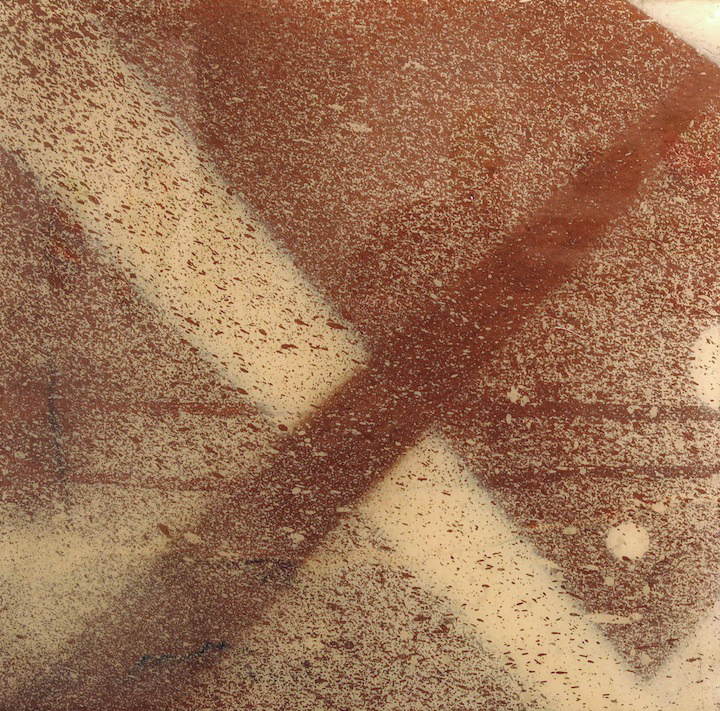 Tell us a bit about your process of curating? How does it begin?
It begins with a concept. And once I have the concept, I contact the artists I'd like to feature and, then – sometimes — I have to begin searching for a space.
What about SPECTRUM? What is the concept behind SPECTRUM?
The concept for this show was actually See One's. He suggested that I curate an exhibit featuring abstract graffiti with works by Col, Rubin and Hellbent and him. I added EKG.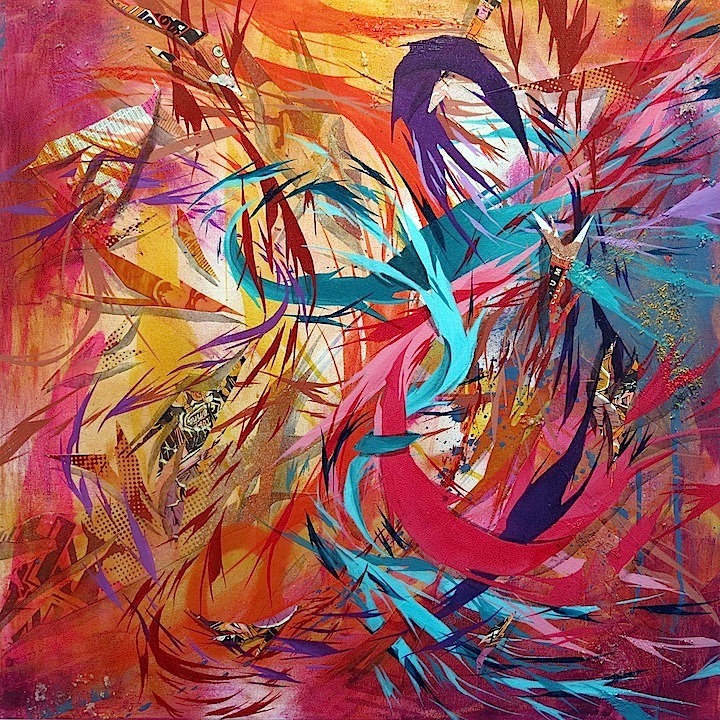 It's certainly a great selection of artists – all five are active on the streets, as well as in their studios.  How did you hook up with Gallery Brooklyn?
I began contacting various spaces and Gallery Brooklyn – that had hosted Geometrics last year — was welcoming and enthusiastic. It was the perfect match.
And the installation is flawless!
Thanks! I couldn't be more satisfied. I wasn't sure what to expect, and the results are beyond my expectations! The works all complement one another.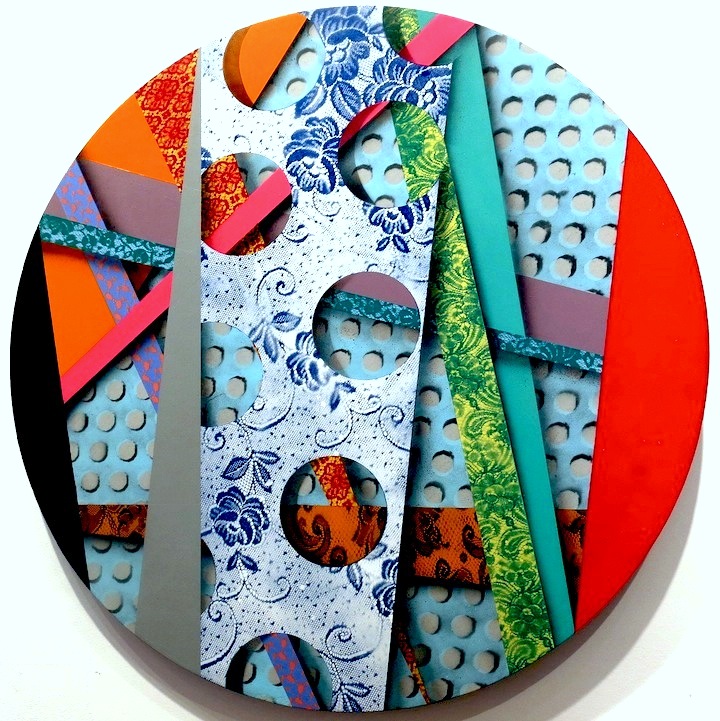 How did the opening go?
It was fantastic. The response was all positive and it sold well.
What's ahead?
More curating. More art. More writing. And more interviews for the Source.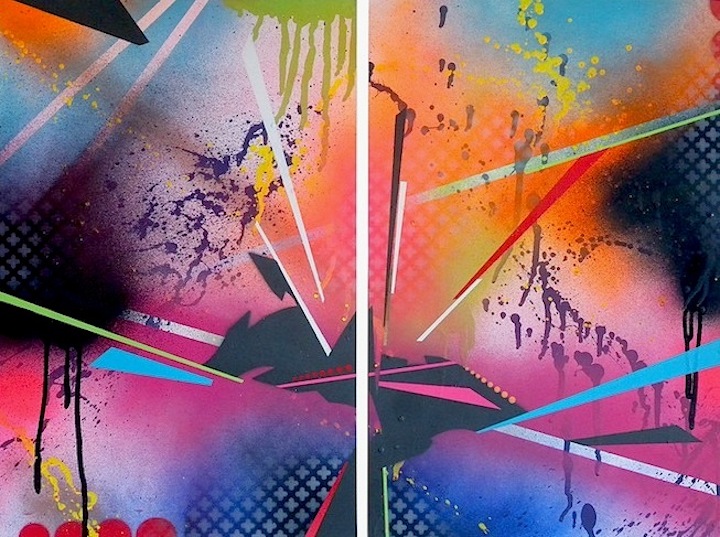 Have you any new concepts for exhibits?
I'd like to curate an exhibit on the theme of characters.
That sounds great! I am already looking forward to it!
Interview by Lois Stavsky; photos of EKG and Royce collab, See One, Rubin and Hellbent — in that order — by Lois Stavsky; final photo of Col courtesy of Royce.