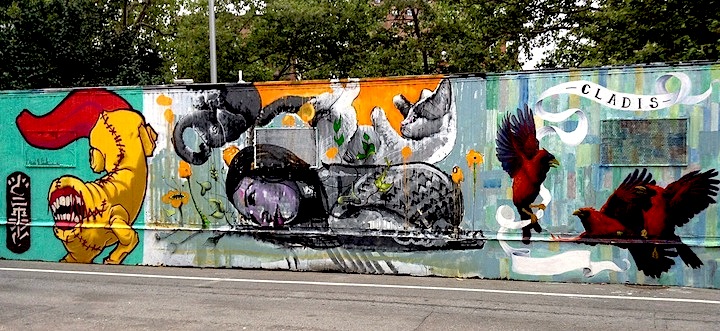 The once-abandoned trailer on East 1st Street off 1st Avenue in Manhattan's East Village has once again been transformed into an intriguing canvas of urban art. Here are a few images we captured these past few days from Cycle 9 of the Centre-Fuge Public Art Project.
Cern at work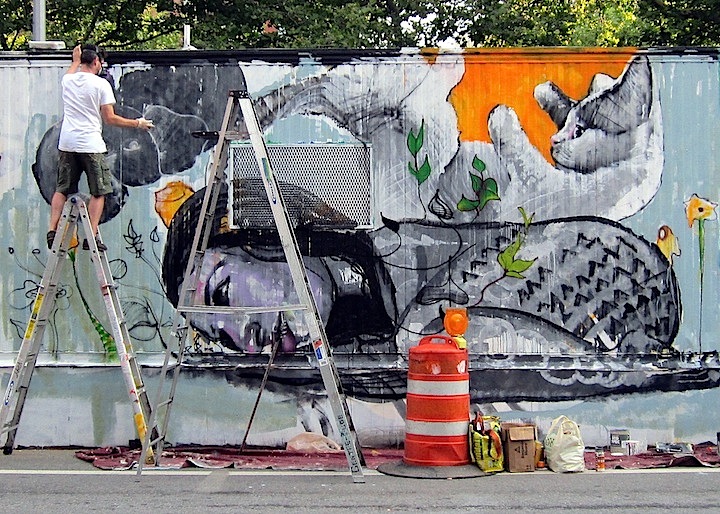 Cern, close-up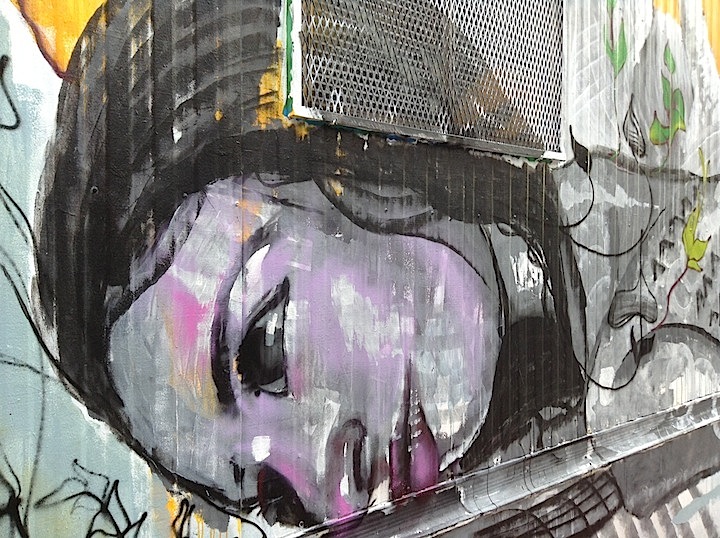 Damien Miksza at work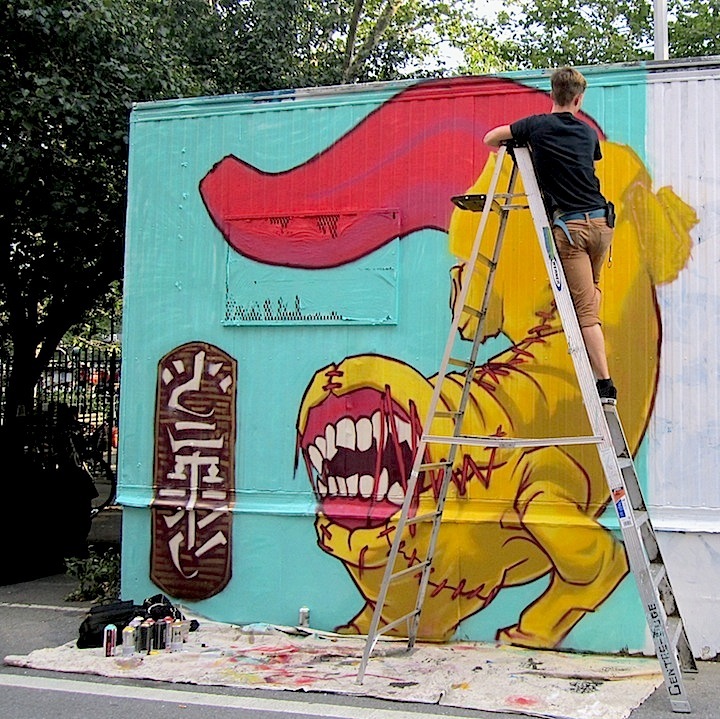 QRST at work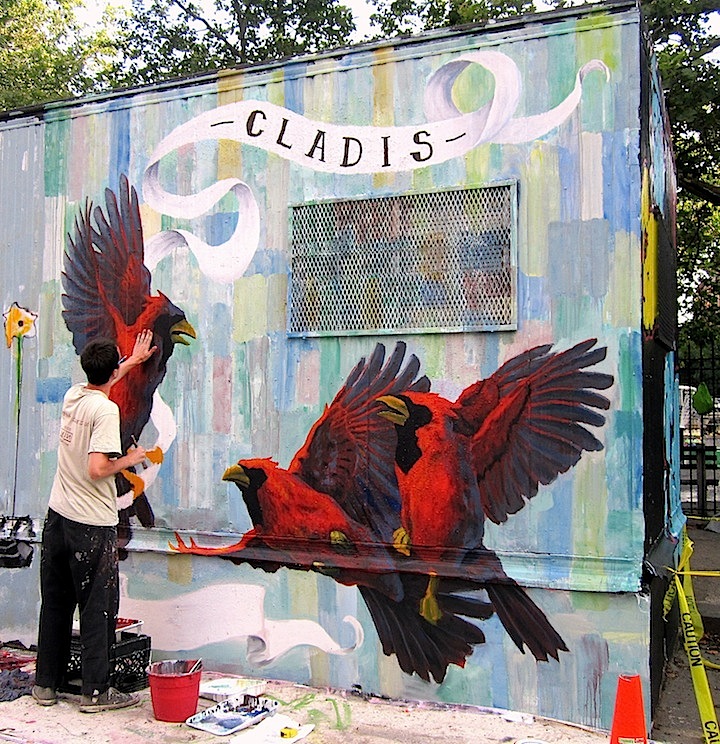 Cassie Lynn O'Neal at work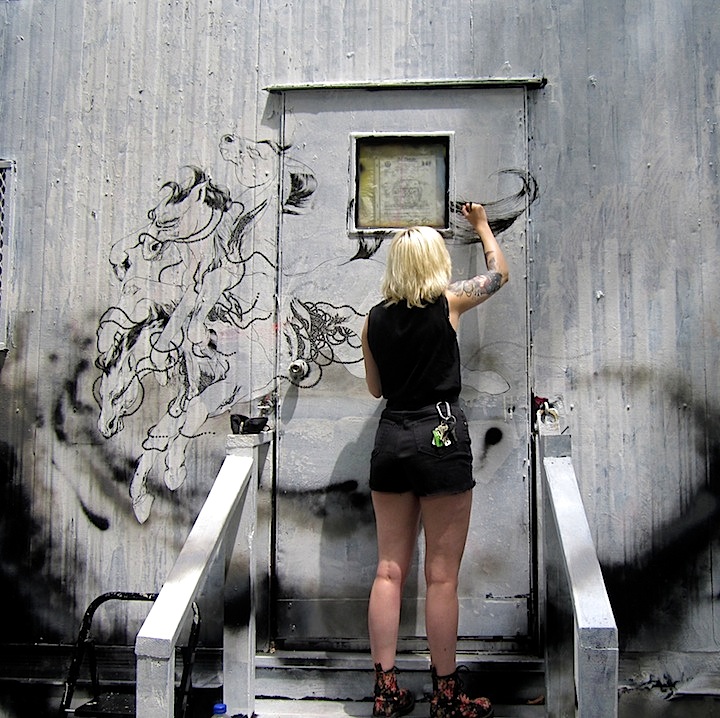 Cake — close-up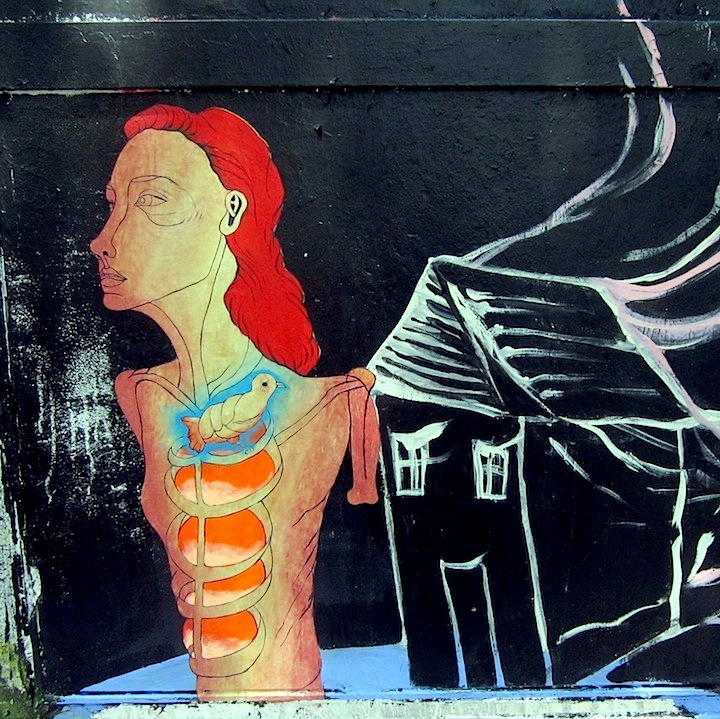 Caroline Caldwell at work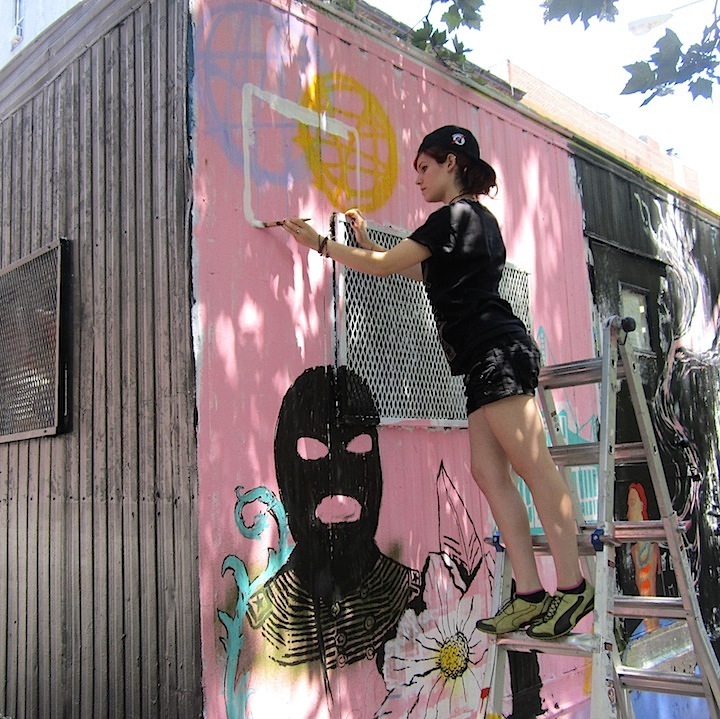 Royce Bannon at work on collaborative piece with Korn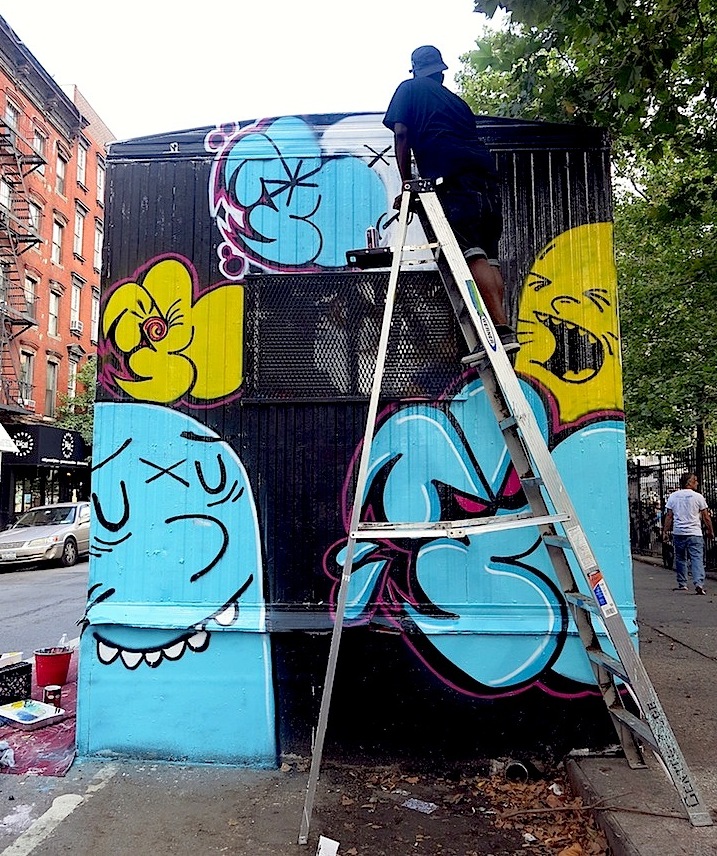 The curatorial vision of Pebbles Russell and Jonathan Neville, the Centre-Fuge Public Art Project was conceived in 2011 in memory of Mike Hamm.  Submissions to Cycle 10 — due by August 26th — can be sent to centrefuge@gmail.com. Keep posted to our Facebook page for more images from Cycle 9
All photos by Tara Murray, except for final photo by Lois Stavsky.