A graduate of Cooper Union and a Fulbright scholar, Bronx native Sharon de la Cruz aka Miss 163 is a passionate artist and activist. Her first solo exhibit, Wild Thing, can be seen through August 11th at bOb's at 235 Eldridge Street on Manhattan's Lower East Side.  Her most recent public mural surfaced last month on Boone Avenue in the Bronx.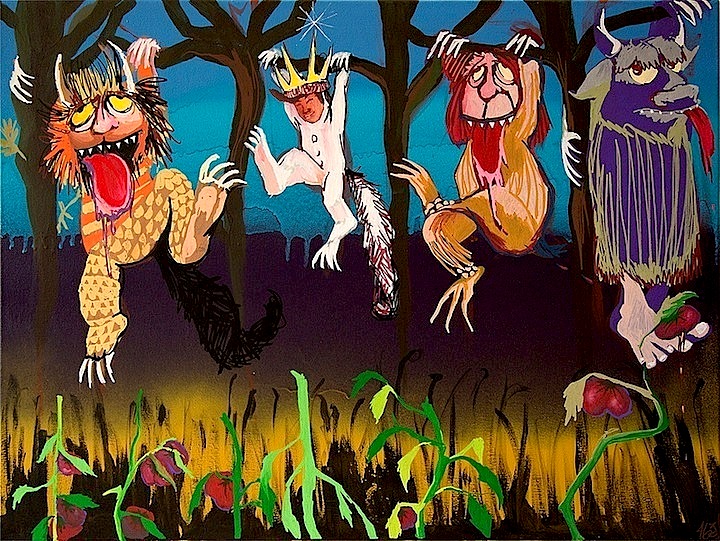 When and where did you start getting up?
I was 17 and living in Florida. Life was dull. My mom bought me my first spray can and told me I could paint a landscape on the back fence.
How did that turn out?
It was terrible. I hated the way it looked. I was instantly discouraged and started bombing.
What, then, inspired you to start painting in public spaces?
During my junior year in college, I went to Amsterdam. I saw amazing — different — graff there, and I began to think of graffiti as art.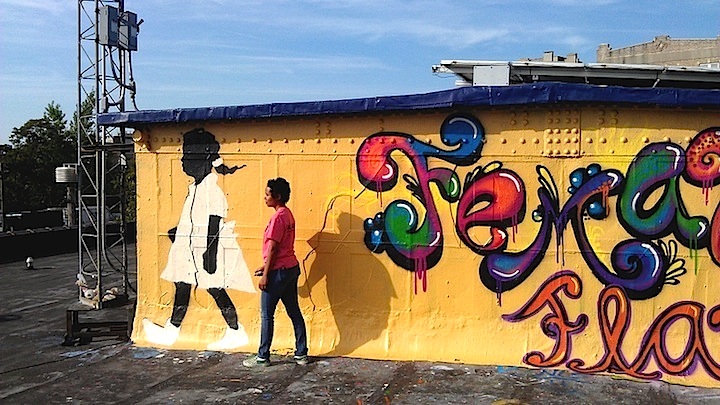 It seems that Europeans, in general, tend to respect graffiti as an art form far more than we do here in the States. Why do you suppose this is so?
Here — from early on — it was regarded as a symbol of chaos and vandalism.
We've seen your artwork in Brooklyn, in the Bronx and at 5Pointz. Where else have you gotten up?
I've painted all over Lima, Peru.
Did you paint alone in Lima or were you with a crew?
I painted with Maripussy Crew. There were six of us – five graffiti artists and one rapper. It was wonderful!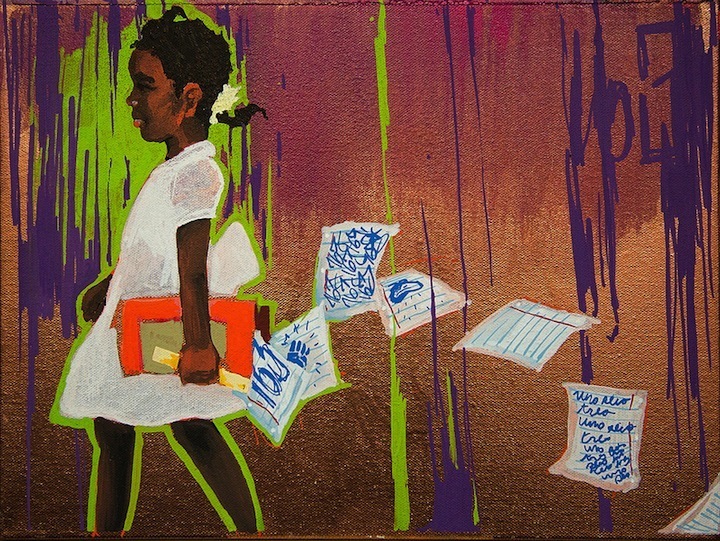 What is the riskiest thing you've done?
Painting way up high in Lima while standing on a rickety, wobbling ladder. It was not a good feeling!
Do you prefer to work on legal walls or on unsanctioned spaces?
I try to achieve a balance. It depends on the setting. But legal walls don't have to be done in a rush and in the dark. And that's an advantage.
Any thoughts about the movement of street art and graffiti into galleries?
It's a different experience than painting on the streets. But I'd expect it to feel different. And that's okay!
You designed a limited edition perfume bottle for Calvin Klein's CK One Shock Street Edition For Her.  How do you feel about the merchandizing or branding of graffiti?
It's okay. In the past, it helped me pay off loans.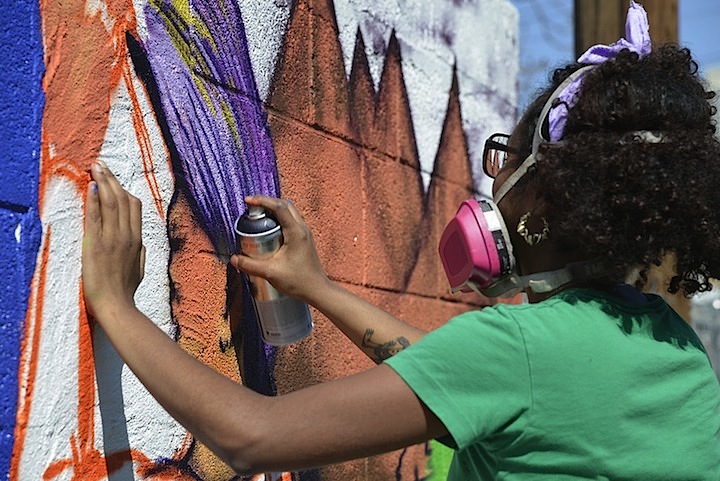 What percentage of your time is devoted to art?
When I'm not doing it, I'm thinking about it.
Any thoughts about the graffiti/street art divide?
I think it's silly. And as graffiti continues to evolve, the lines between the two continue to blur.
Why do you suppose the "art world" remains reluctant to accept graffiti as a legitimate art form?
Because it's participatory, political and immediate, it is seen as a threat.
How do you feel about the role of the Internet in all of this?
I love it. One of my early inspirations was the Art Crimes web site.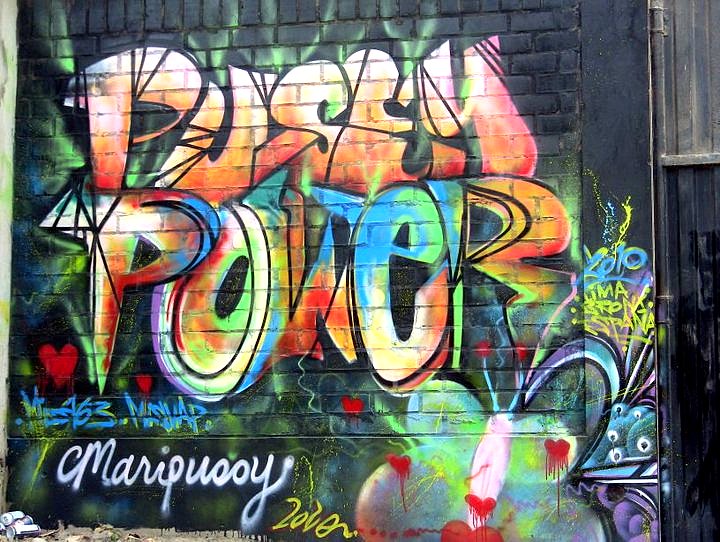 Have you a formal art education?
Yes, I studied at LaGuardia High School, Dreyfoos School of The Arts and at Cooper Union.
Was your formal art education useful?
Absolutely. It encouraged me to evolve and explore. There's nothing like being around people who believe in you and feel excited about what you are doing.
What inspires you these days?
I'm inspired by animation, cartoon characters and color.  In terms of themes, I'm concerned with "sister strength." Raising and answering the question, "What does it mean to be a strong woman?"
Are there any particular cultures that have influenced your aesthetic?
Brazilian, Peruvian and Old School Graffiti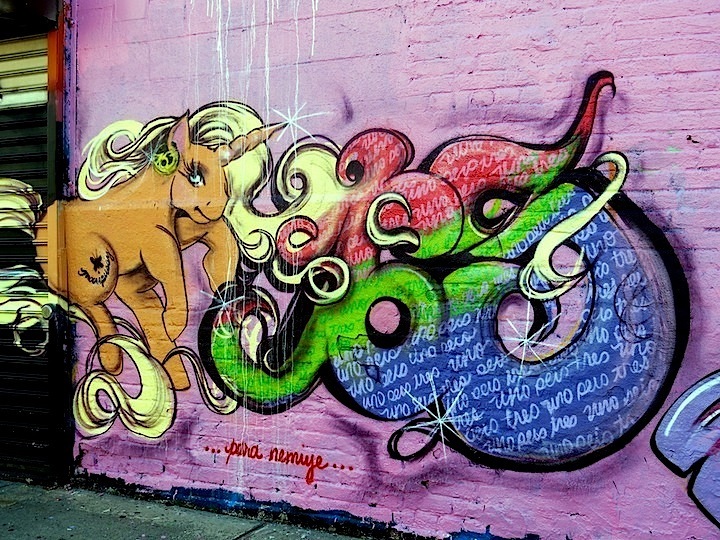 Do you work with a sketch-in-hand or just let it flow?
My basic idea comes from a sketch, and from there it flows.
Are you generally satisfied with your finished piece? 
Barely. I'm never satisfied.
How has your work evolved through the years?
I'm more willing to experiment, and my artwork is more detailed.
Any favorite artists?
Among them are: Inti, Nunca, Kano, Anarkia, Miss Van and my crew, Maripussy.
What do you see as the role of the artist in society?
A main role is to highlight issues and create a space for solutions.
Interview and final photo by Lois Stavsky; all other photos courtesy of the artist.