Australian artist Kyle Hughes-Odgers creates enchanting public artwork and exhibits his work in galleries across the globe. With strikingly beautiful  patterns in luscious colors — fusing figurative, abstract and narrative elements — he engages us visually and intellectually. We had the opportunity to speak to the talented artist on his recent trip to New York City, where he left his mark at the Bushwick Collective and on nearby rooftops.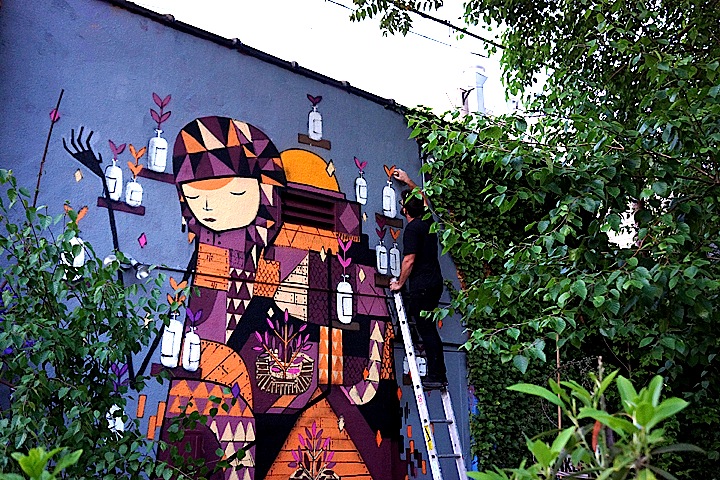 When and where did you start getting up?
In 2005, I started with wheat pastes and stickers in Perth and Melbourne.
What inspired you to get up?
I was always drawing and painting. I saw doing street art as an immediate way to get my work out into a public forum.
Any early graffiti-related memories?
I was more interested in comic books.
What inspires you these days?
Everything. Architecture, patterns, narrative, decay…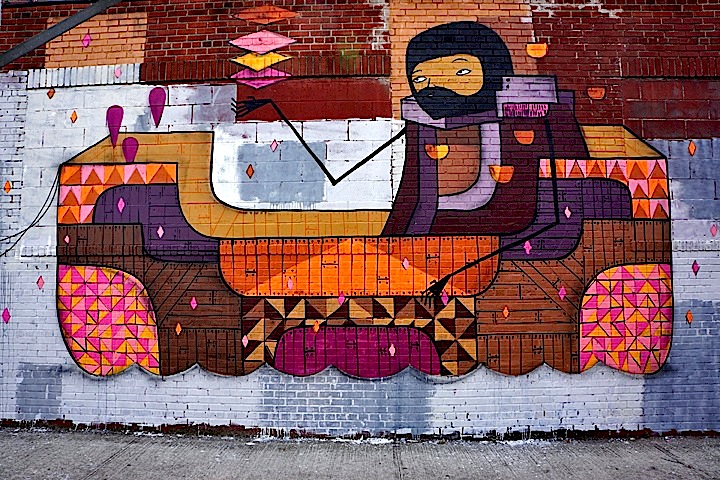 Any preferred spots or surfaces?
I love rundown abandoned spaces with unique textures. One of my favorite spaces was an abandoned French mansion in Cambodia.
Have you exhibited your work in gallery setttings?
Yes. Shortly after I got my work up on the streets, I started showing work in galleries. I've had solo shows in Perth, Melbourne, Berlin and Amsterdam. And I've participated in group-shows all over the world.
What percentage of your time is devoted to your work?
I'm a full time artist. I work on gallery exhibitions, private commissions and large scale public art work. I also recently illustrated a children's book.
Any thoughts about the street art/graffiti divide?
I don't really focus on whether or not there is a divide. I'm open to anything creative.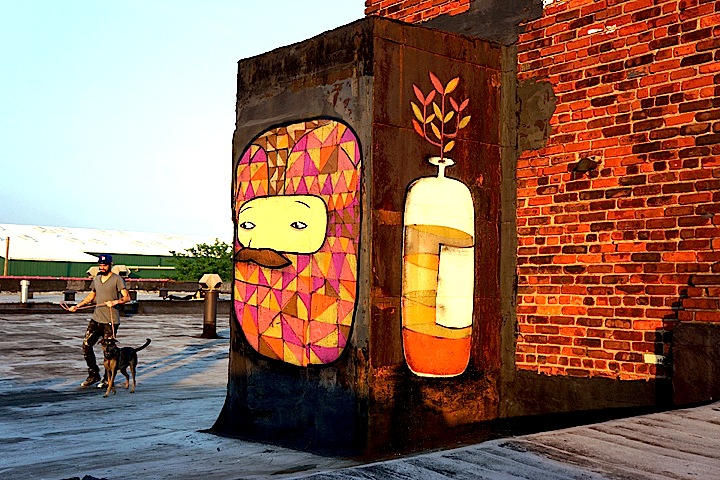 Do you prefer working alone or collaborating with others?
I like working alone, but I think it is important to collaborate.
Any thoughts about the role of the Internet in all of this?
I think the Internet is great. It's an amazing resource to access what's happening all around the world.
Are there any particular cultures that have influenced your aesthetic?
None that I'm conscious of.
Are you generally satisfied with your finished piece?
Sometimes.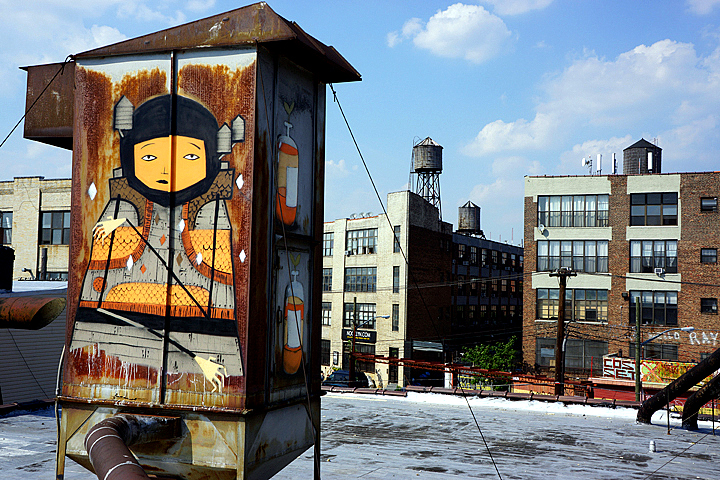 How has your work evolved through the years?
My first work was hand-drawn characters on brown paper. But then, as I started hanging out with people who use spray paint, I became more interested in texture and colors and learned more about how to use the medium.
What do you see as the role of the artist in society?
It is the role of the artist to document our existence based on his or her observations.
Have you any thoughts about the role of the photographer?
It is very important. Street art is so ephemeral that if it's not documented it's as if it didn't exist.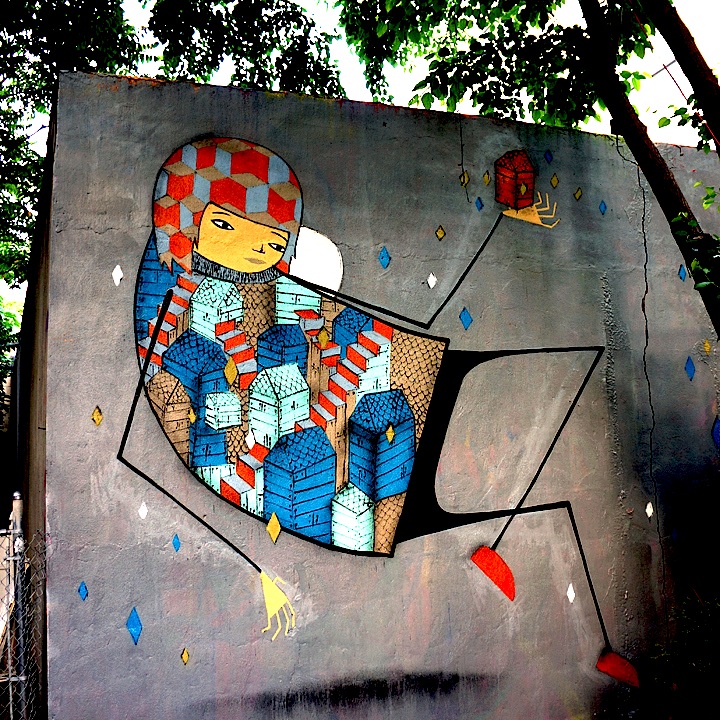 What do you see as the future of street art?
The lines will continue to blur between the different art genres.
Any favorite street artists?
There are many; but some of my favorites are Aryz, Escif, Roa, Phibs and Beastman.
What's ahead?
More gallery shows, more installations and ten-story high pieces.
Good luck! It all sounds great!
Photos courtesy of the artist.