Swiss artist Kkade shared his splendid skills with us last month at 5Pointz. While he was here, we had the opportunity to find out a bit about this talented member of the Schwarzmaler Collective.

When and where did you begin writing?
I started writing in my hometown of Murten, Switzerland in 1999. I was 16 years old.
How did you get into it?
I used to love looking at graffiti magazines and watching films on graffiti bombing.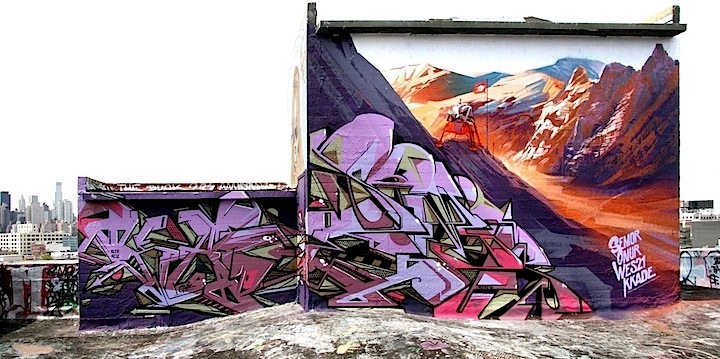 How did your parents feel about what you were doing?
They didn't like the police calling them. But they were always supportive.
Any early inspirations?
My crew members Kese 27 and Mower gave me my first, big start. And, since, I've done lots of writing and traveling with them.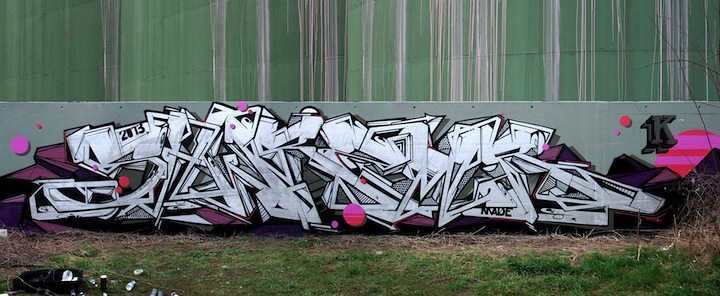 Have you any favorite writers?
This is hard to answer, but crews like HA or JBCB are dope.  And my favorite Swiss writers are Kesy, Irons and Toast.
Besides 5Pointz here in NYC, where else have you painted?
I've painted throughout Switzerland and in many European cities. Among them are: Milan, Berlin, Cologne, Amsterdam and Budapest.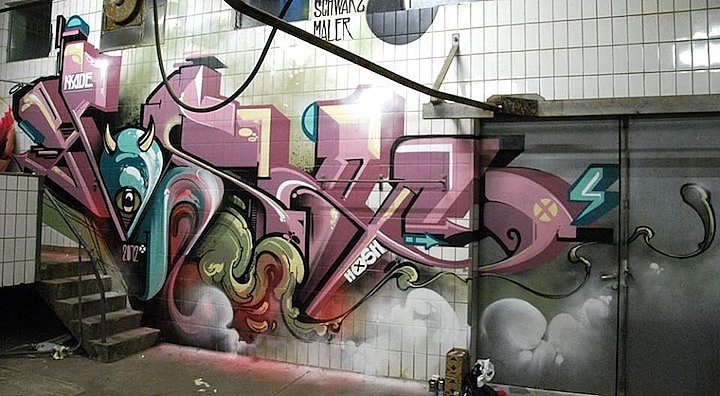 Have you exhibited your work?
I have my first solo exhibit coming up on June 27 at the Trace Gallery in Zurich. And I've exhibited many times with the Schwarzmaler Collective.
Any thoughts about street art and graffiti divide?
Street art wouldn't exist without graffiti. Graffiti started on trains and made its way onto the streets. Some people think they can do stickers and stencils and that they're graffiti artists. But that's not what graffiti is about. These days, street art has a bigger hype than graffiti. Back in Switzerland, the media recently promoted Wes 21 as a street artist – rather than as graffiti writer – when he was exhibiting his work in a gallery. It's scene thing. But we don't let the hype get to us. Graffiti saved my life. It kept me from doing drugs and behaving aggressively.
How do you see the Internet in all of this?
I think it's really good in connecting people with the art. But it also exposes people to too much crap. And not everyone can tell the difference.

Do you have any formal art education?
I went to art school and got an apprenticeship in graphic design. I studied it for three years. It taught me to be more open-minded, and it did push me to do better and better.
What's ahead?
Perfecting my letters and sharing my skills with others.
Interview by Lenny Collado. First photo by Lois Stavsky; all others courtesy of the artist