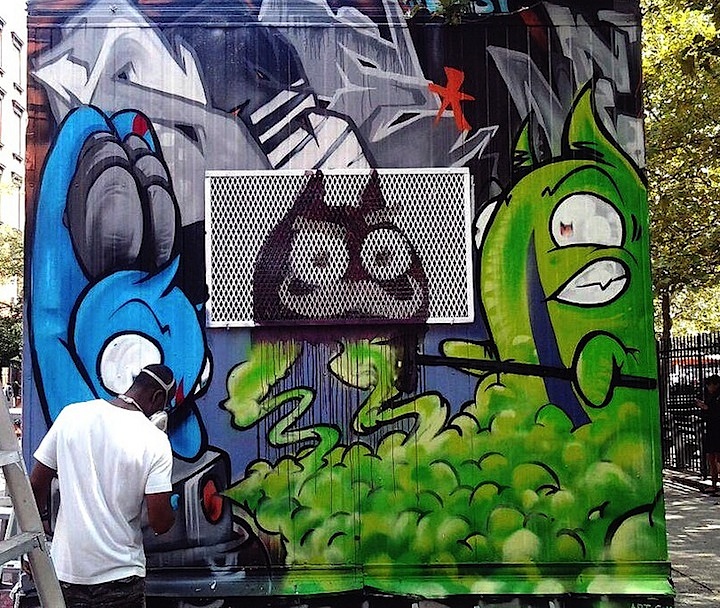 For the past few years, See One's dragon, Miru, has surfaced throughout NYC – on murals, on wheatpastes and on stickers. He even made an appearance this past fall at the Centre-fuge Public Art Project in the East Village.  Now Miru is featured in See One's first zine, Dragon Life.  We recently had the opportunity to meet up with See One and find out a bit about the talented artist's endearing creature.
Just who is Miru?  And where does he live? Tell us something about him.
He is a small blue dragon that feeds on stars. In dragon years, he's about three hundred years old. His current home is a two-family tree house with a separate entrance not far from here – on the Lower East Side.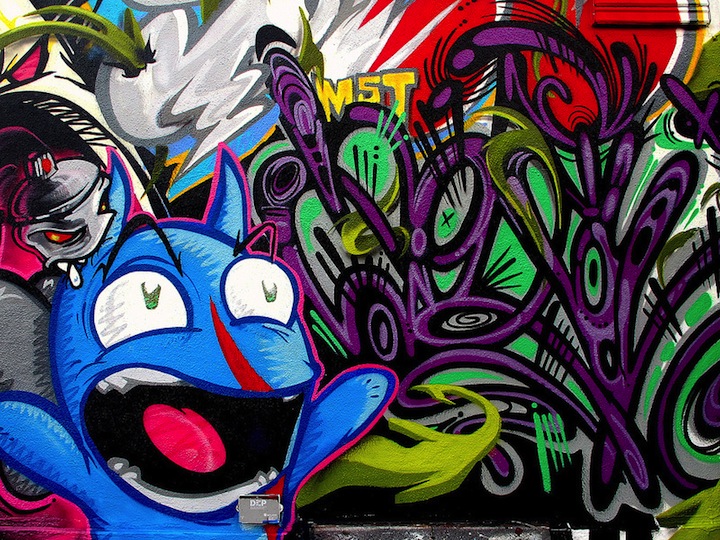 Gee, he certainly gets around! When was Miru conceived?
He first surfaced in my sketchbook in 2005. I was riding the train from my home in Queens to my job in SoHo and drawing – as I almost always did on these travels. I thought about him for a while, but never did anything with him. And then about three years ago, I began wheat-pasting him onto walls.
How did you come up with the name Miru?
I typed the name "See" into a Japanese online translator and that's what came up. It sounded weird and cool enough to work.  He couldn't have an ordinary name.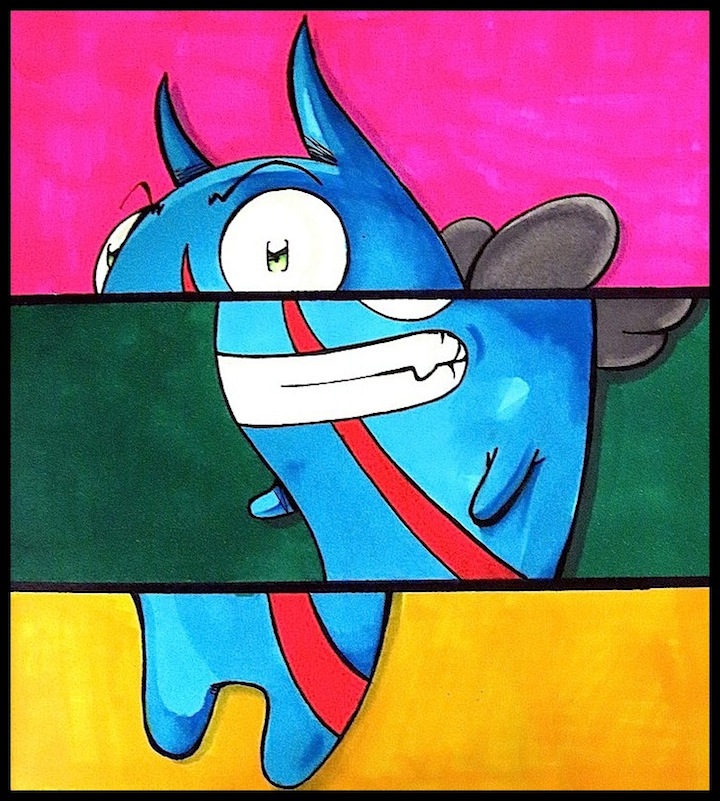 What inspired you to create a zine?
I love zines! I always thought that they were cool. So, one Saturday morning, I decided that I would create my own featuring Miru. A week later, three issues were completed, and the first one was just released.
What's ahead for Miru?
A stop motion music video collabo with Motion Graff was just released a few weeks ago.  It's great to see Miru animated! Next, I'm working on a web-comic. I hope to release that by June 2013. After that, who knows? This guy is crafty!
See One's zine, Dragon Life, featuring Miru, is available here.
Photo of See One painting Miru for Centre-fuge Public Art Project by Tara Murray; close-up of 2012 Bushwick mural with Miru & 2ESAE by Lois Stavsky