Even during the winter months, artists from across the globe make their way to Long Island City's 5Pointz. Here's a small sampling of what can be seen on the walls of the world's Mecca of aerosol art:
Italian artist Mr. Blob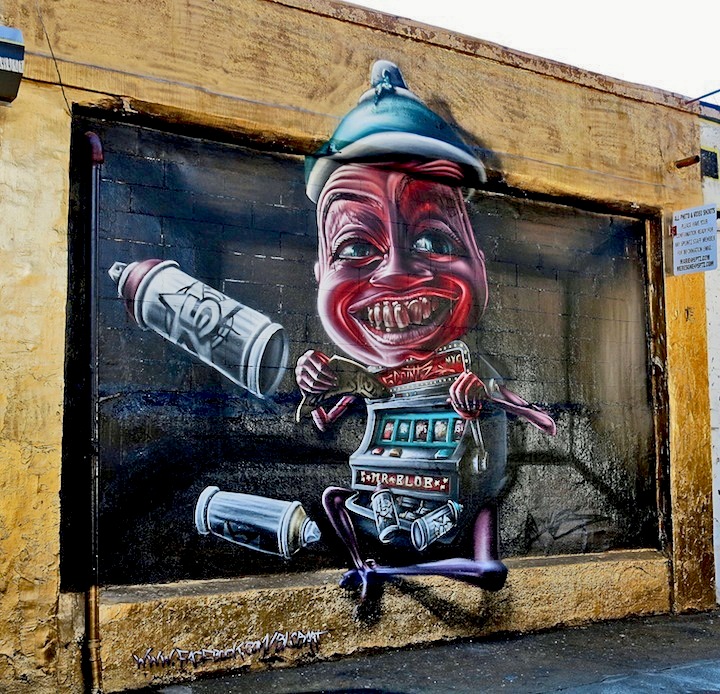 French artist Monsieur Plume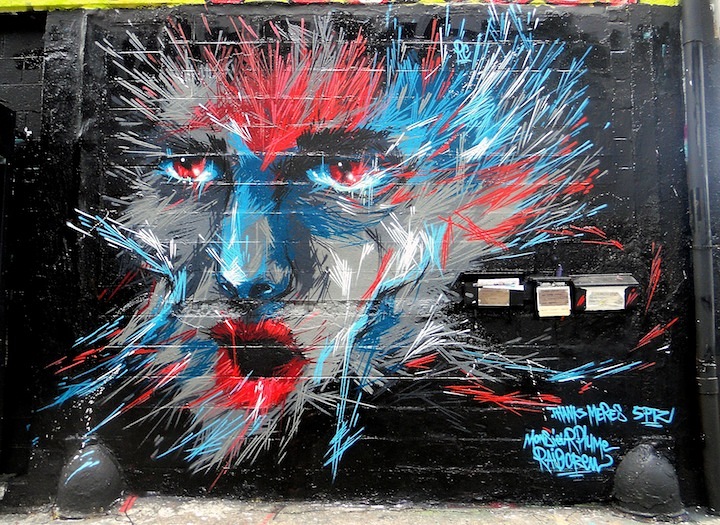 From Hamburg, Germany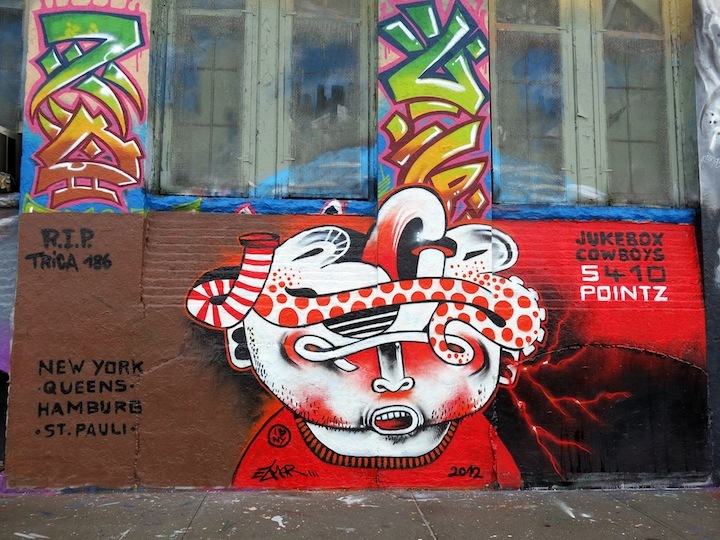 Moscow-based Zmogk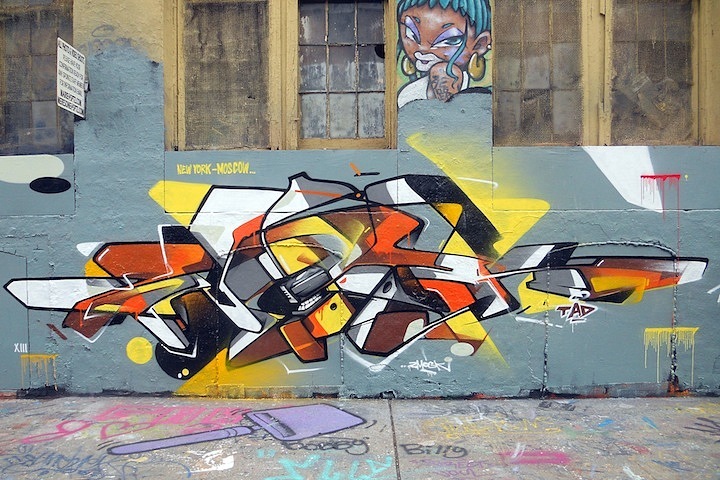 And this past weekend, the 5Pointz indoor gallery featured "From Bricks to Blades" as part of Armory Art Week. Here's a sampling from the exhibit that is set to travel to Europe.
5Pointz founder, curator and artist Meres One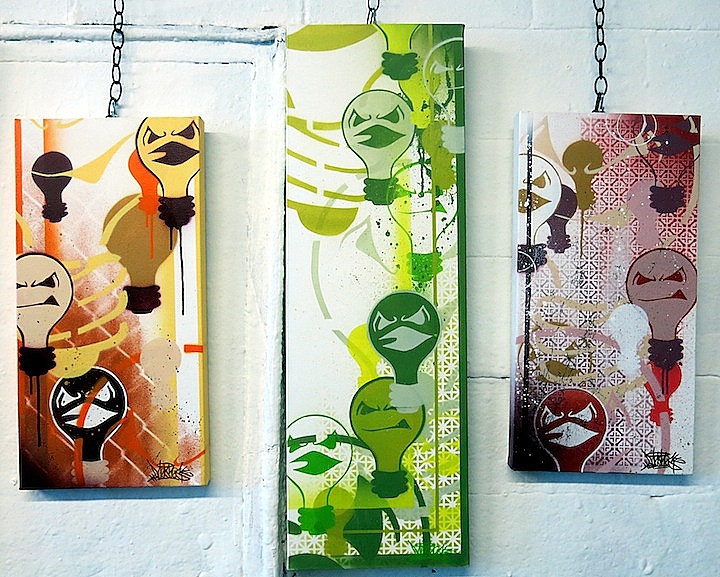 Spud from Toronto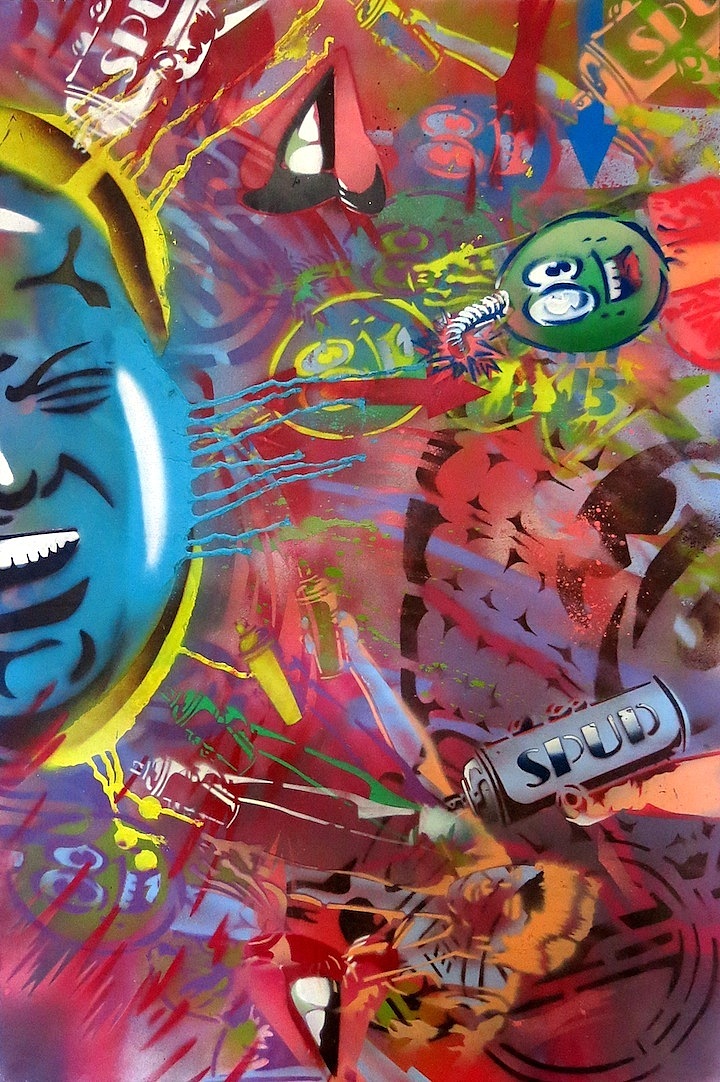 And Zimad of the TD4 crew — on a more subtle note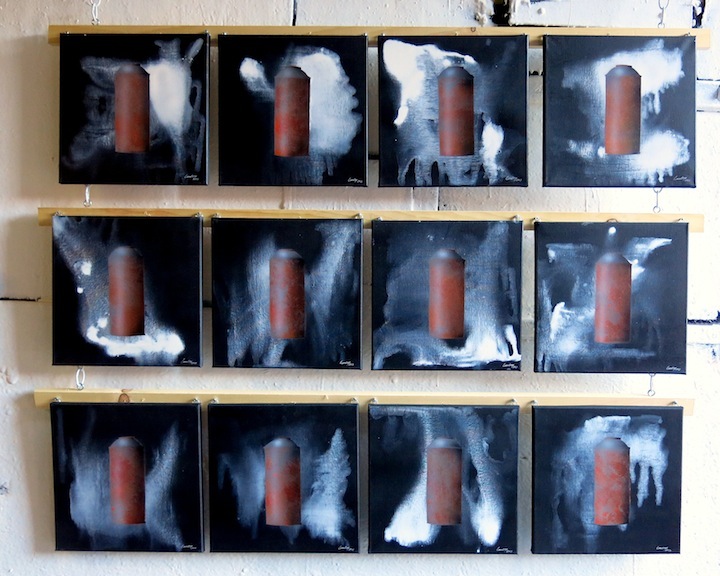 Photos by Tara Murray and Lois Stavsky