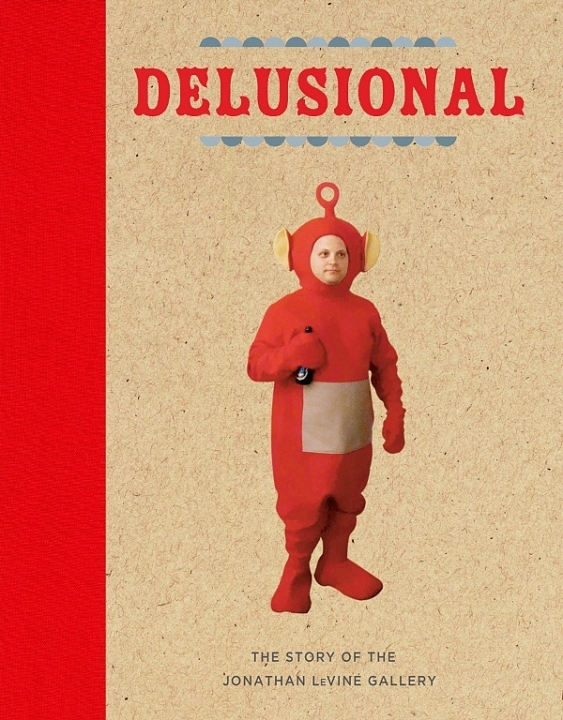 Just how likely is it for a punk kid from a Trenton, NJ working-class background to emerge as a preeminent art dealer in Manhattan's hottest gallery district?  When Jonathan LeVine spoke of establishing a gallery that would support artists who had been shunned by the mainstream art world, his friend and renowned critic, Carlo McCormick, deemed him "delusional." But with passion and perseverance, Jonathan LeVine has triumphed, and among the many first-rate artists his gallery features are some of  street art's finest including Shepard Fairey, Doze Green, Invader, Blek le Rat, WK and Blu. Caleb Neelon's excellent book, Delusional: The Story of the Jonathan LeVine Gallery, offers an intimate look into the man behind the vision. Interviews with LeVine, along with observations from a range of folks, reveal a deeply humane individual with a fervent mission.
Adrift as a youngster, Jonathan LeVine was reborn in 1985, when, at age 16, he discovered the punk rock scene. The "misfits" this scene attracted were nothing like his high school peers who tormented him for being "different." Soon LeVine began producing  fanzines and booking and promoting shows — the beginning of a life-long calling of nurturing artists he loved and sharing their work with others.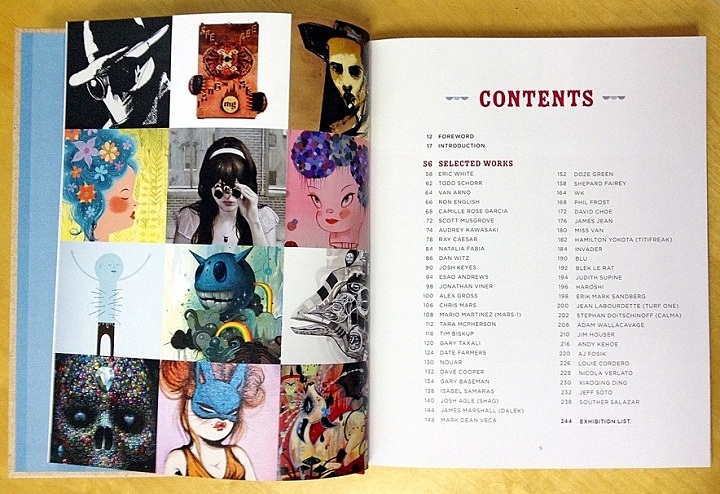 After graduating from Montclair State College with a BA in art, LeVine spent time on both the West and East coasts, where he met fellow artists and art enthusiasts who now count among his closest friends.  As early as 1996, he organized a solo exhibition of Ron English's work at Maxwell's in Hoboken, NJ, before moving on to curating CBGB's gallery. The following year, he reached out to Shepard Fairey, offering him his first solo show in NYC.
In 2001, LeVine opened his own gallery Tin Pan Alley in New Hope, PA and a year later moved it to Philadelphia's Northern Liberties neighborhood. But the art market started booming and NYC was calling, so in 2005, LeVine made the move to NYC's Chelsea, his current home.
Featured in Delusional are dozens of splendid images culled from exhibits that have graced the walls of the Jonathan LeVine Gallery. Interspersed, too, are comments – often insightful and revelatory — from a range of artists who have found a home with Jonathan in Chelsea.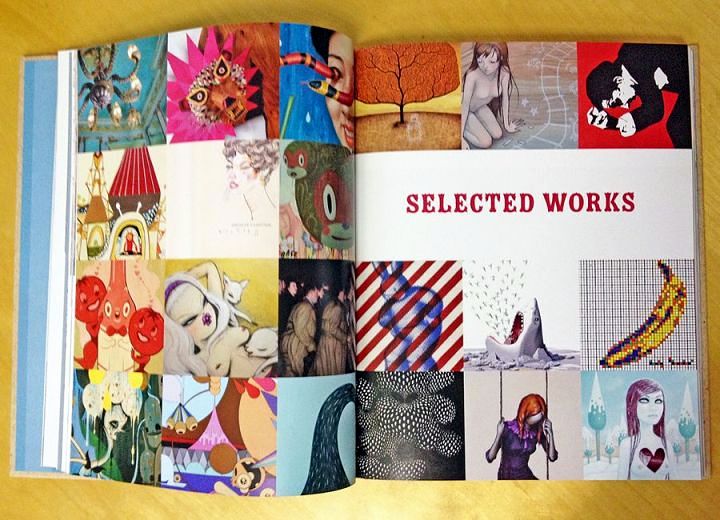 Available at most bookstores and online book sellers, Delusional: The Story of the Jonathan LeVine Gallery is currently on the display table at St. Mark's Bookshop at 31 Third Avenue between 8th and 9th Streets in Manhattan.  You can also pick up an autographed copy at the Jonathan LeVine Gallery at 529 West 20th Street. Enjoy!