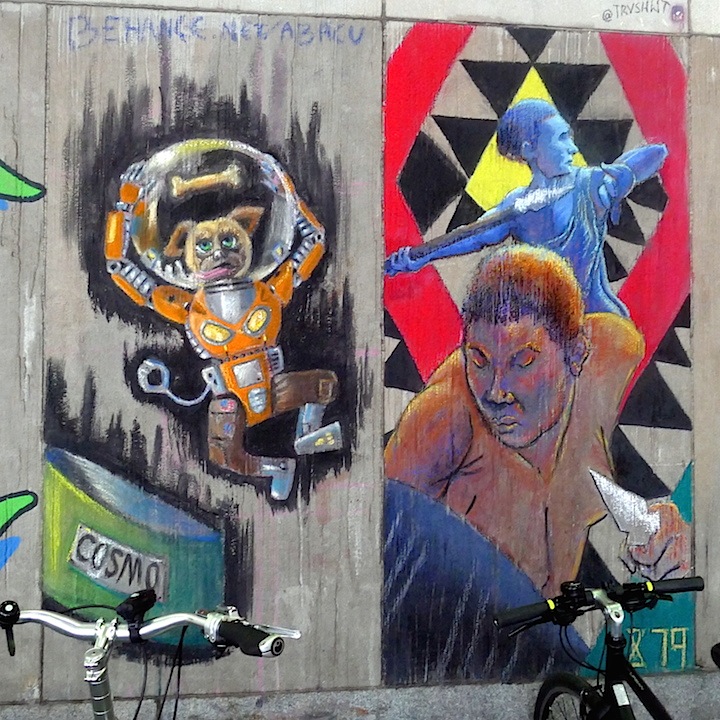 Last week, FIT students took to the streets for their school's annual #ChalkFIT. Here are a few more murals — all fashioned with chalk — that have surfaced on the school's exterior walls.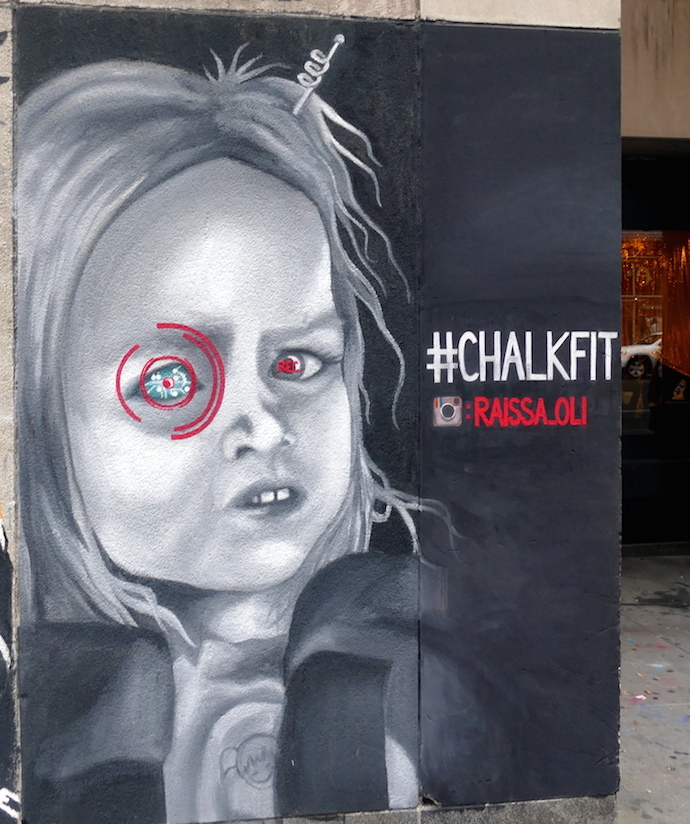 Ala Lockhart, Celeste Garcia and Jessica Lauser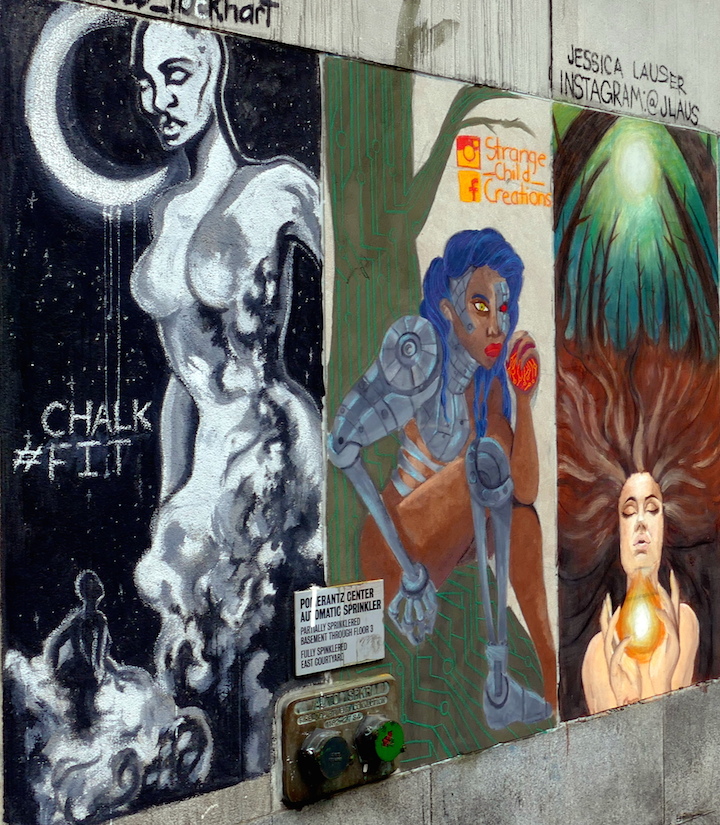 Hayoung Jang, close-up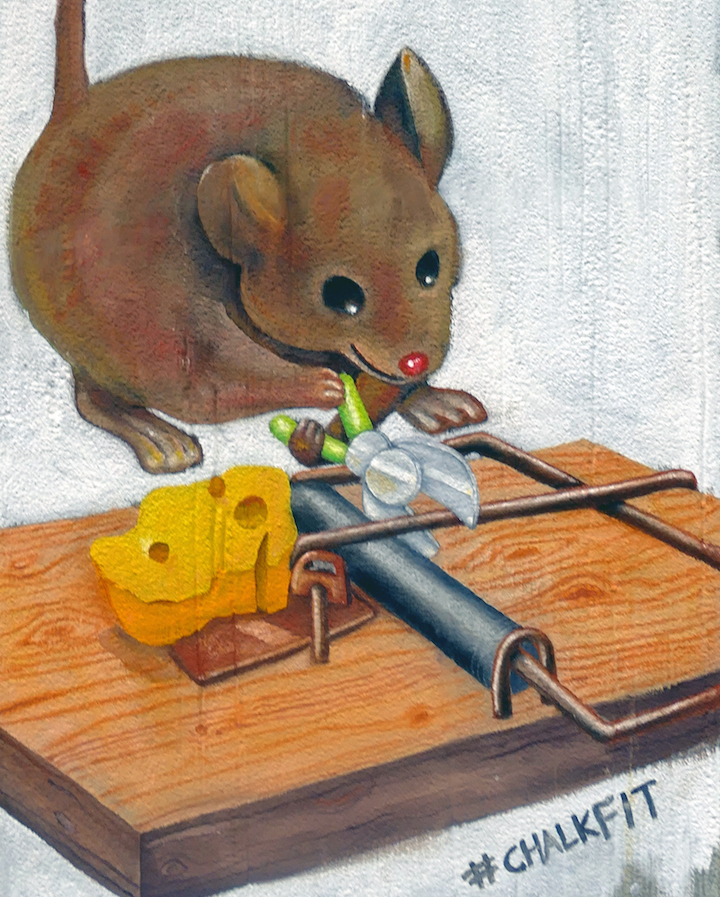 Wide view of one segment of project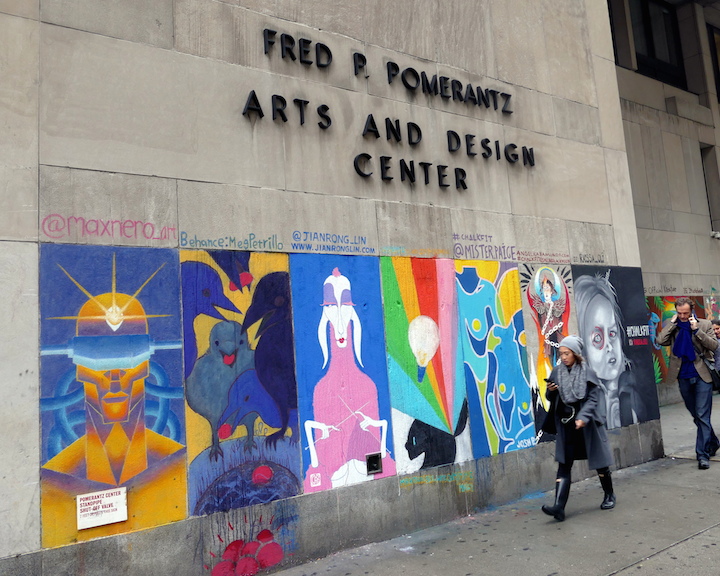 FIT is located at Seventh Avenue between 27th and 28th Streets in Manhattan.
Note: First photo features images by Eduardo Cuba and Travis Hewitt
Photos by FIT graduate Dani Reyes Mozeson