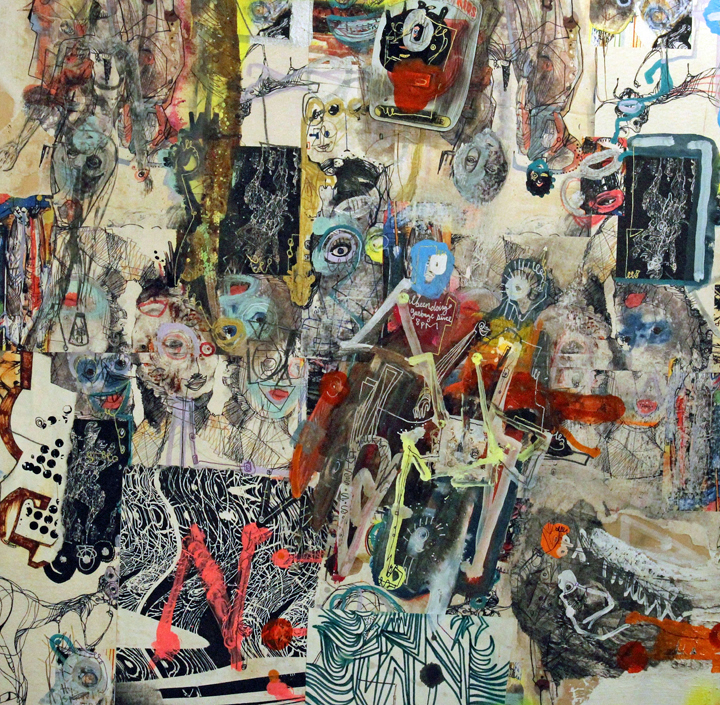 Back in March, Joshua B. Geyer's splendidly curated exhibit introduced us to the World Trade Gallery.  We recently returned as its current exhibit, Deep Calls Deep, again features some of our favorite artists. Pictured above is a recent work by the wonderfully talented and highly imaginative Michael Alan.
Also by Michael Alan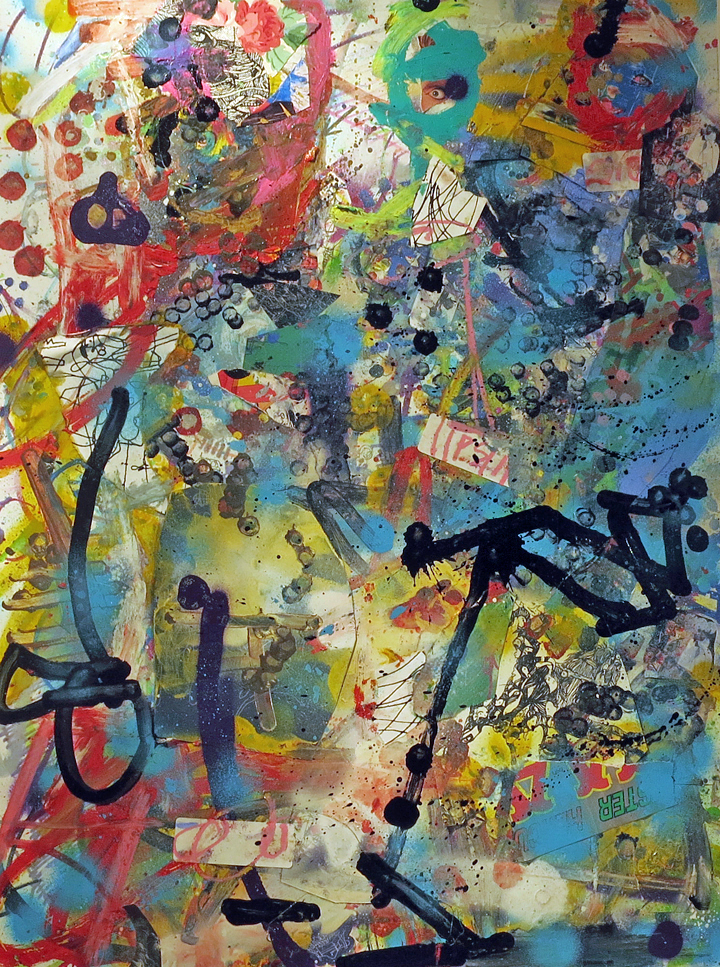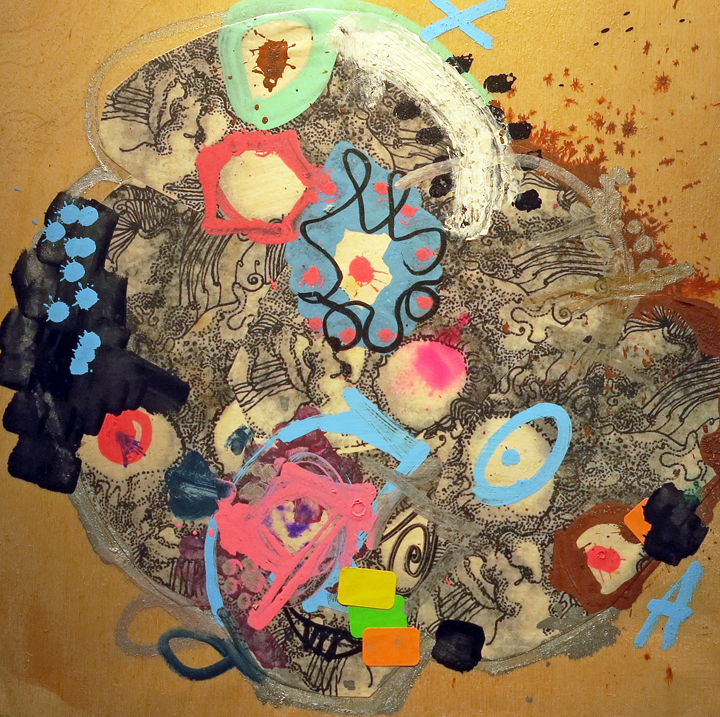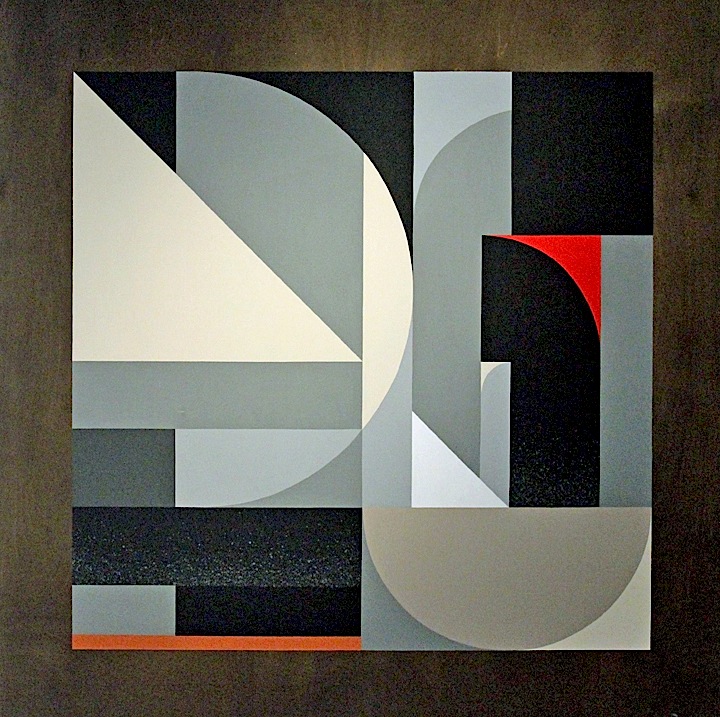 With Erasmo to his left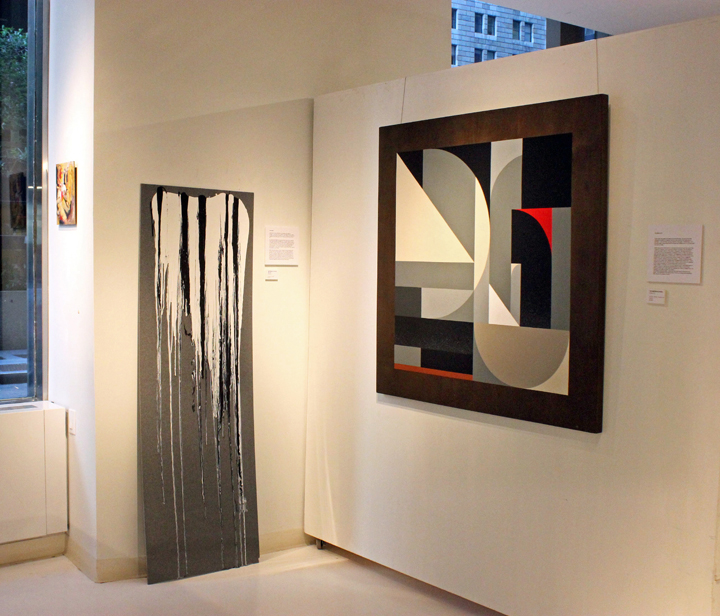 Located at 120 Broadway in Manhattan's Financial District, the World Trade Gallery is open Monday – Thursday 9am-7pm; Friday 9am-6pm and Saturday 11am-5pm.
Photo credits: 1, 4 & 5 Tara Murray; 2 & 3 Lois Stavsky
Note: Hailed in a range of media from the Huffington Post to the New York Times, our Street Art NYC App is now available for Android devices here.

{ 0 comments }