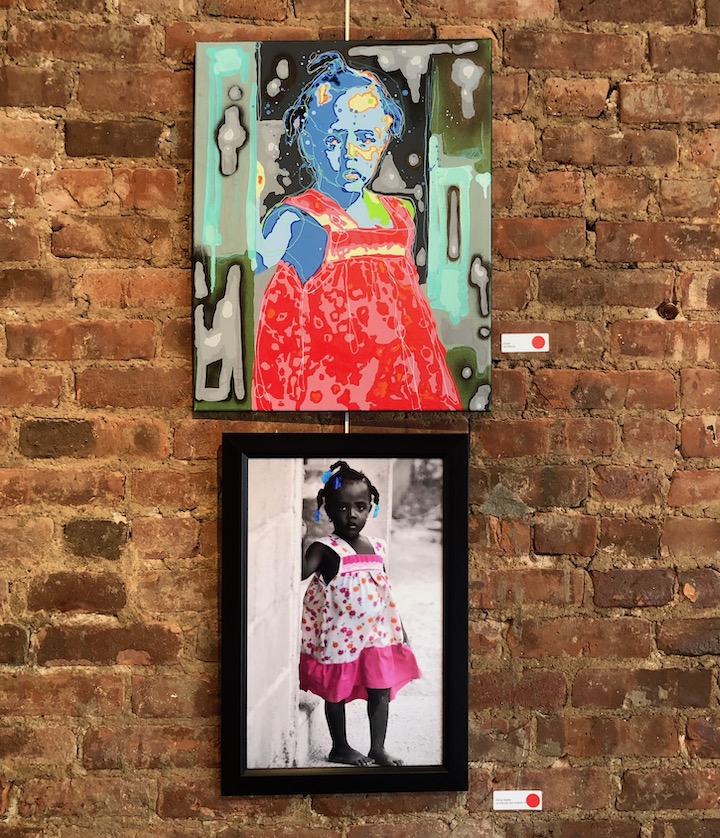 On view through July 12 at South Bronx gallery WALLWORKS NEW YORK is Memorias en Arte. Curated by South Bronx photographer Gloria Zapata, it features photos captured by Gloria while visiting her homeland, Honduras, along with renderings of them by a range of NYC artists.
Images of memories  from her childhood capture the essence of her native country, while the accompanying artworks further explore the notion of "home." After visiting the brilliantly conceived and handsomely curated exhibition yesterday, I had the opportunity to speak to Gloria.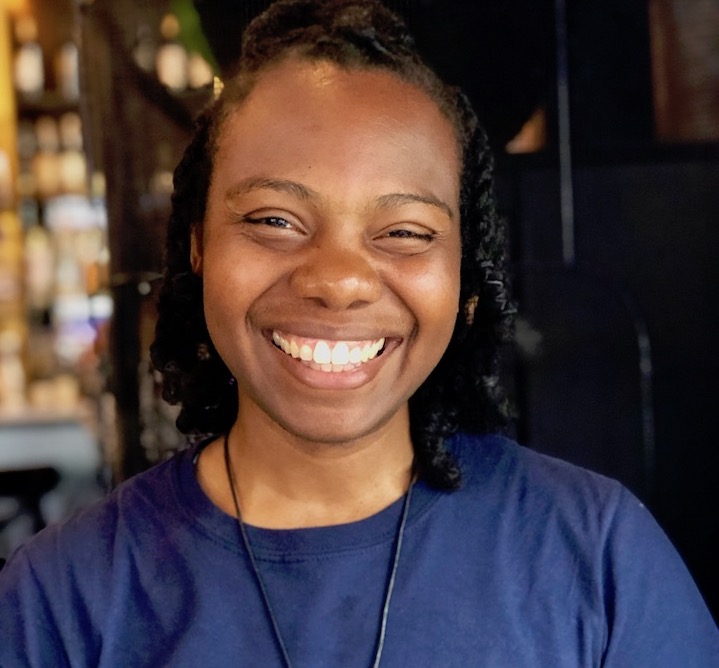 I love your passion for photography, along with your devotion to documentation. Can you tell us something about its beginnings?
I first studied photography while I was a student at Washington Irving High School. That was back in the nineties. While studying Multimedia Video Arts at the Borough of Manhattan Community College a bit later, I started writing scripts and producing films. I  wanted to be next Stephen Speilberg! After graduating from BMCC, I wrote and directed an award-winning short film "A Mirror of Me," but I soon discovered that pursuing that passion would require funds and an investment of time that I didn't have. Then for my 27th birthday, my mother bought me a professional camera. That was a turning point! Currently, while pursuing my passion, I am studying Art and Photography at Lehman College.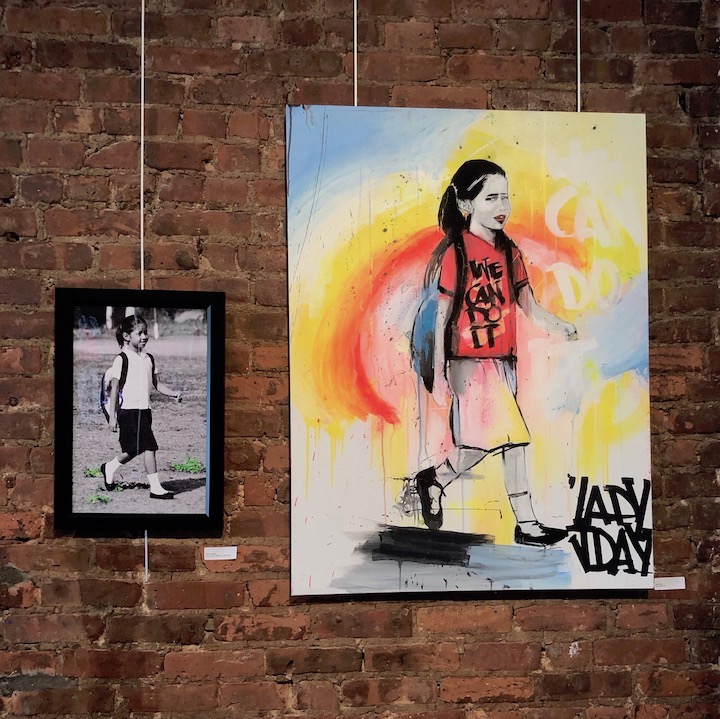 Do you remember what you first documented once you had that camera that your mother had bought you?
Early on it was nature and architecture. I especially liked photographing landscapes.
And what about street art and graffiti? When did you first start photographing the walls in your neighborhood?
I'd always loved murals. For years I'd seen works on the street by Tats Cru and Crash, but I had no idea who these artists were. Then one day — about five years ago — I met Crash when he was painting on the streets, and he invited me to WALLWORKS NEW YORK. Nothing's been quite the same since!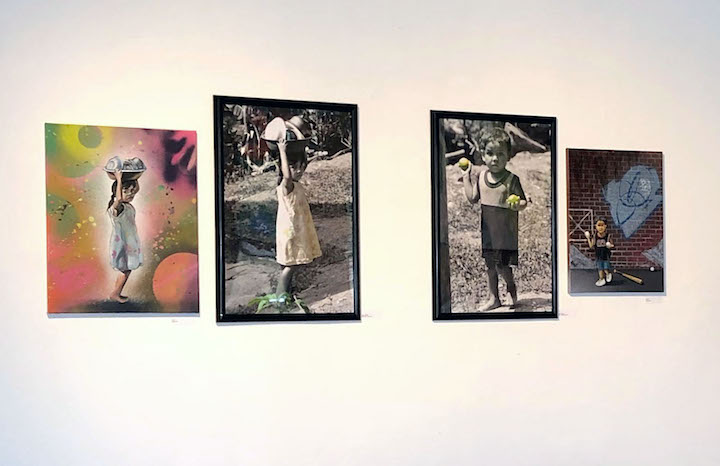 And how did you meet all the street artists and graffiti writers — among the other artists —  whom you included in your show? I assume you met many here at WALLWORKS NEW YORK?
Yes! And I met several while I was volunteering as a teaching assistant with ICP (The International Center of Photography) at the Point.
I love the conversation between your photos and the artists' interpretations of them. How did you decide which artists to include in Memorias en Arte? Its concept is brilliant.
I included artists whose works speak to me and who responded enthusiastically to my concepts of "home" and "memories." A few of the artists I approached had too many other commitments at the time to participate in Memorias en Arte, but I hope to collaborate with them in the future — perhaps in an expanded version of the project.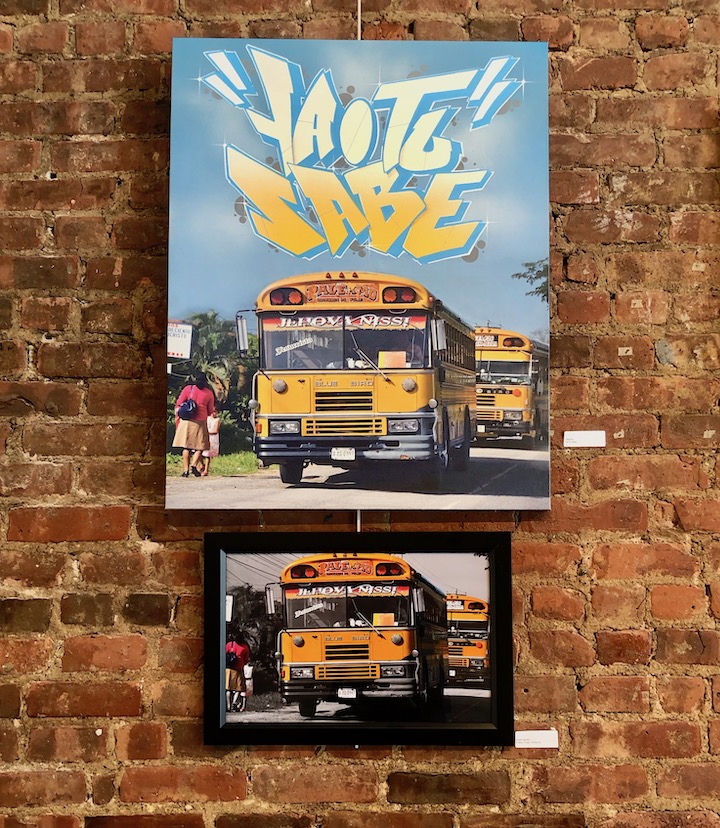 What were some of the challenges you faced in seeing such an ambitious project through?
Following through with the artists to make sure that their pieces would be completed in time and sufficiently believing in my vision to see it though. But working with WALLWORKS NEW YORK has made any challenges so much easier to overcome.
How have folks reacted to this show?
The response has been great. And people tell me all the time how much they love the exhibition's concept.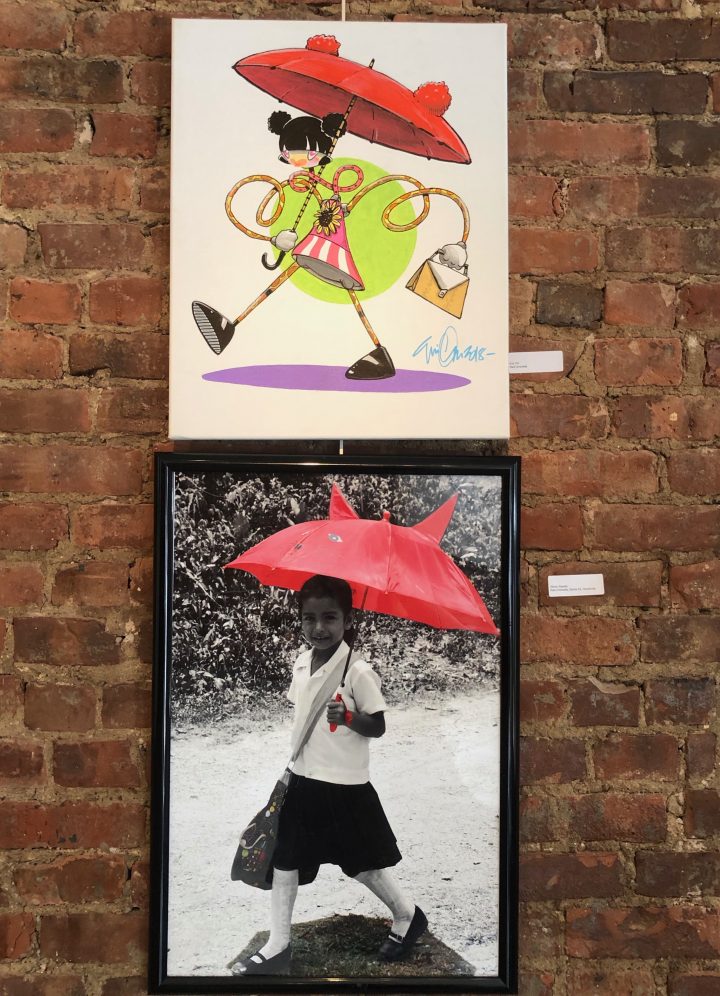 I first saw your work several months ago on exhibit at the Point's Riverside Campus for Arts and the Environment. Where else have you exhibited? What were some some of the key shows?
I participated last summer in Through A Feminine Lens, a group show — curated by Juanita Lanzo and Kimberly Vaquedano-Rose — that featured photography and mixed media works exploring motherhood, immigrant perspectives, equity and race at the Longwood Art Gallery at Hostos Community College. Earlier, I showed in a group exposition, Exposure, here at WALLWORKS NEW YORK.  And in 2017, I participated in The Next Generation of Bronx Photographers at the Andrew Freedman Home.
Have you any particular favorite subjects as of late?
Yes, I've been focusing on portraits – especially of dancers — and sunsets.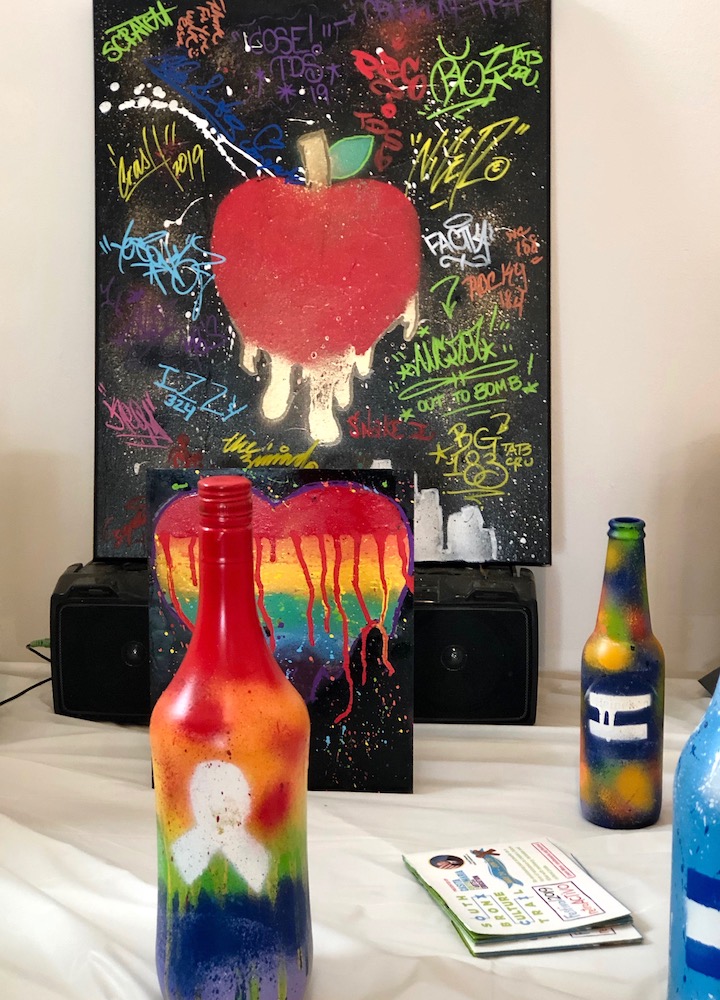 Wow! You certainly have a wide range of interests! Have you any favorite photographers? Photographers who have inspired you?
Yes! Among them are: Martha Cooper, Joe Conzo and Ricky Flores. I love their commitment to community. I love Martha's photography —  from the images she started shooting in the 80's through those she currently captures  — and I love her story, along with the stories her photos tell. I was so happy to have an opportunity to work with her. In terms of photographers who capture dancers, my favorite is Andrea Mohin, a staff photographer for the New York Times, whom I've also had the chance to meet and work with.
How can folks see your current exhibit, Memorias en Arte?
It will be on view through next Friday, July 12, at WALLWORKS NEW YORK, 39 Bruckner Blvd. in the South Bronx. Gallery hours are Tuesday through Friday 11am – 5pm and weekends by appointment.
Featured images:
1 Zimad and Gloria Zapata
2 Photo of Gloria Zapata
3  Gloria Zapata and Lady jDay
4 Nicer, Gloria Zapata and BG183
5 YesOne and Gloria Zapata
6  Eric Orr and Gloria Zapata
7 Installation close-up, Gloria Zapata
Photos by Lois Stavsky; interview conducted and edited by Lois Stavsky
{ 3 comments }