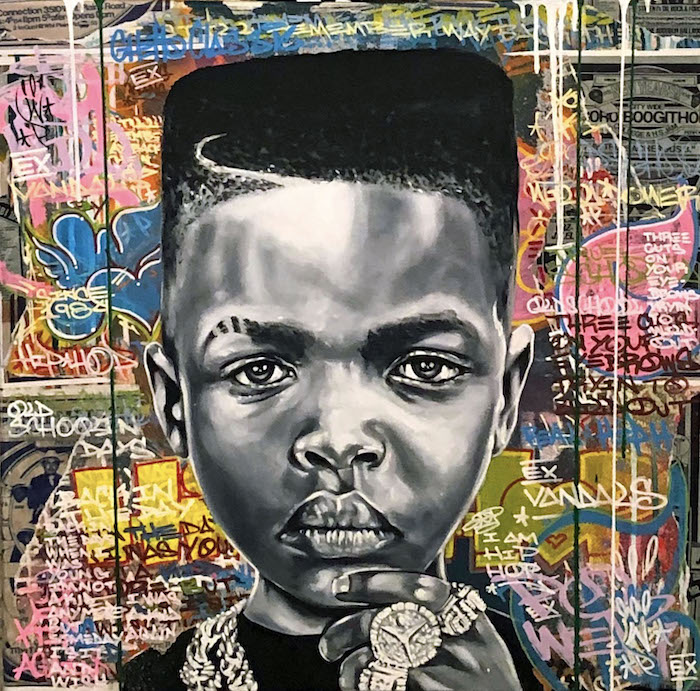 Showcasing an eclectic range of artworks by 60 emerging and established urban artists, the third 60 Collective Art Exhibition is a cause for celebration. Established back in 2013 by Frankie Velez and Craig Anthony Miller, the 60 Collective continues its tradition of supporting the arts and public education, as a percentage of proceeds from its sales will be donated to the local Dock Street Middle School's art and after-school enrichment programs. For this third installment, the curators have teamed up with Executive Producer Josiane Lysius in presenting to the public a first-rate representation of contemporary urban culture.
The image featured above, "Back in the Days," was fashioned on canvas by the always-passionate and prolific Will Power. Several more images of artworks on exhibit follow:
Bronx-based world's first 'Hip-Hop Comic Book' creator and sole Keith Haring subway drawing collaborator Eric Orr, Untitled, 2019, Mixed media on wood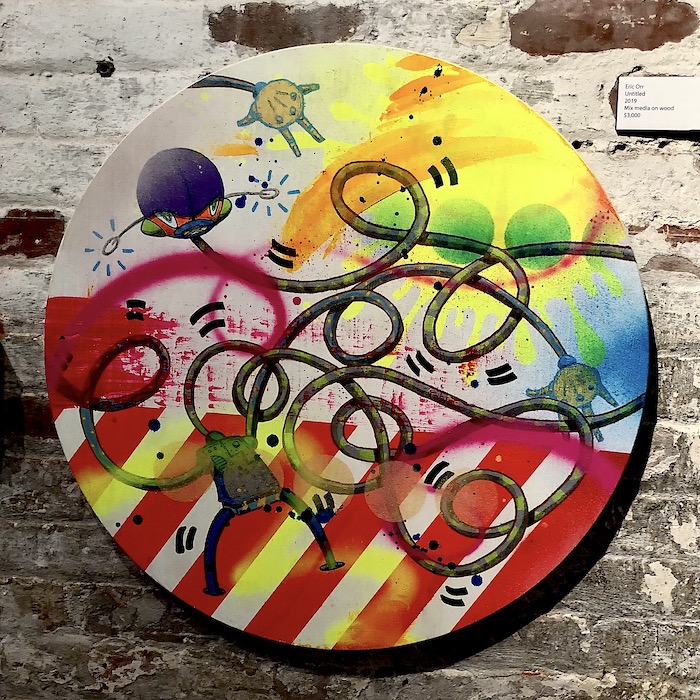 Japanese multimedia artist and nurse Shiro, "Heart Beat," 2022, Spraypaint, acrylic and marker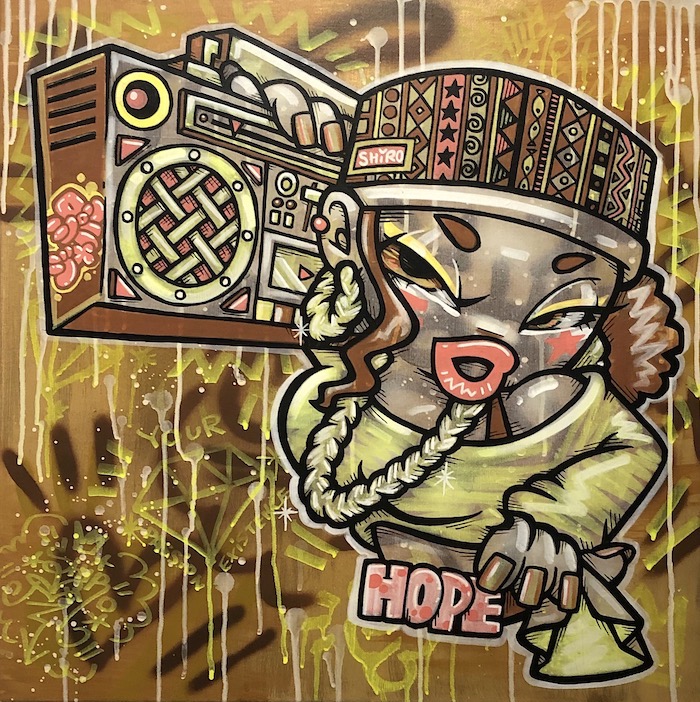 Multimedia artist and arts educator Alice Mizrachi, "A Dream Realized," 2022, Mixed media collage on wood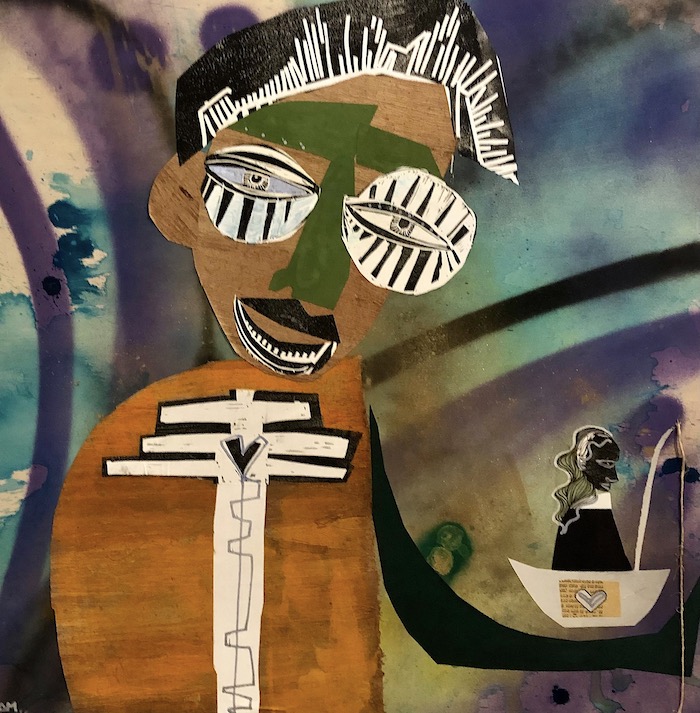 Dumbo-based artist and 60 Collective co-curator Craig Anthony Miller aka CAM, "The Pursuit of Nectar," 2022, Mixed media on wood panel with resin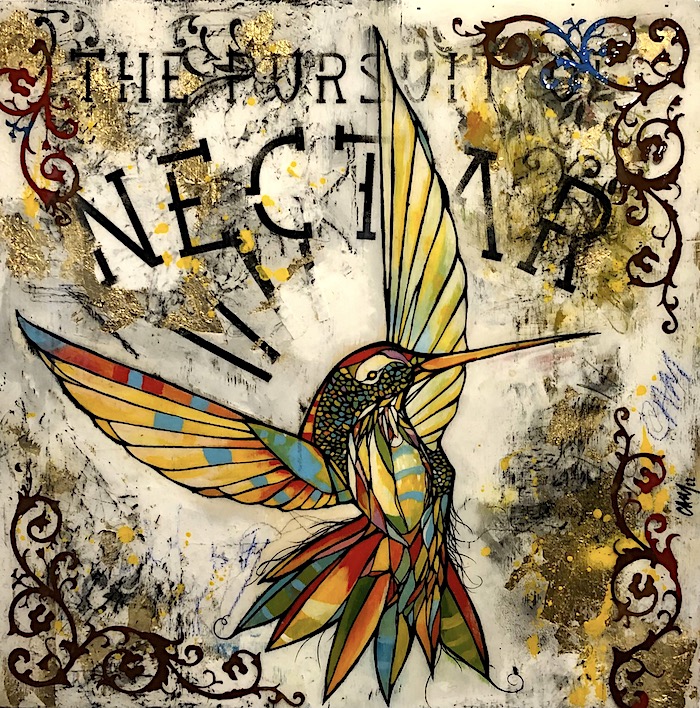 NYC-based multimedia artist LeCrue Eyebrows, "And on," 2022. Acrylic on canvas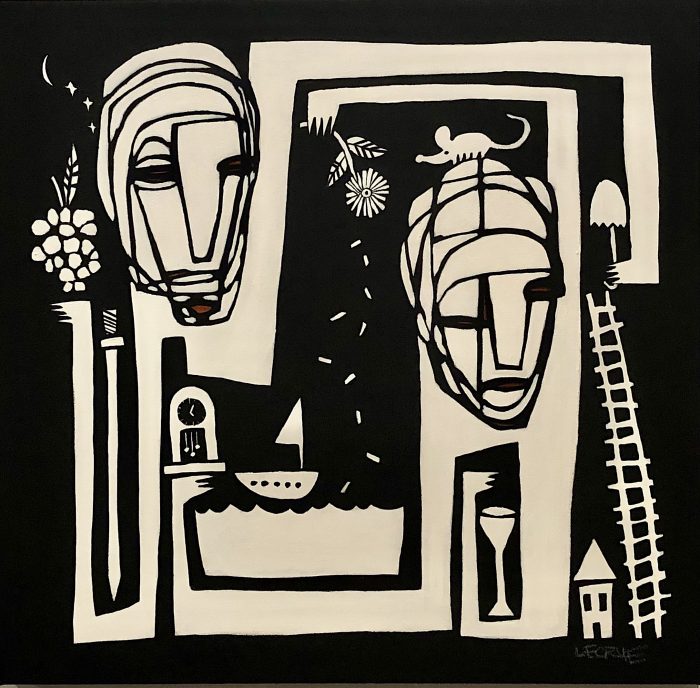 The prolific Staten Island-based artist Chris RWK, "Once, twice, three times forever," 2022, Mixed media on canvas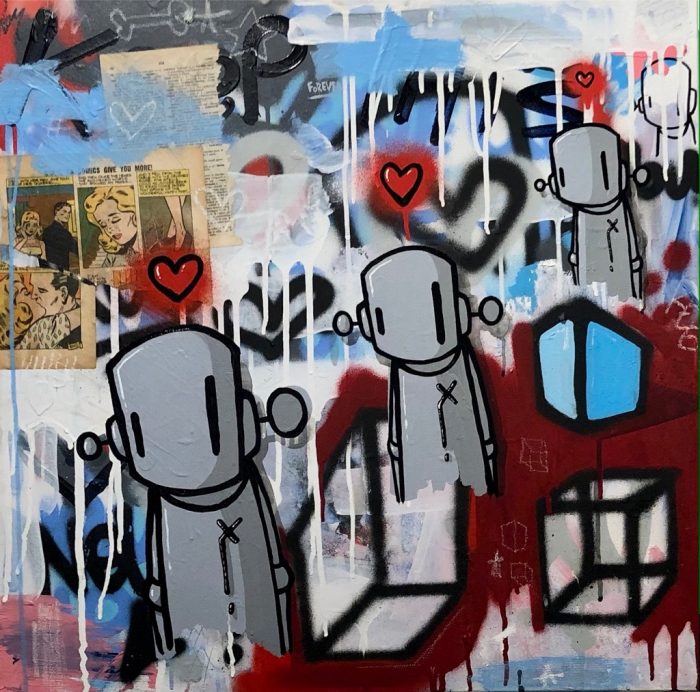 And taking place tomorrow, Sunday, May 29, between 4-6pm at the exhibition space on 30 Washington Street is a 60 Collective curators' talk featuring Craig Anthony Miller aka CAM and Frankie Velez.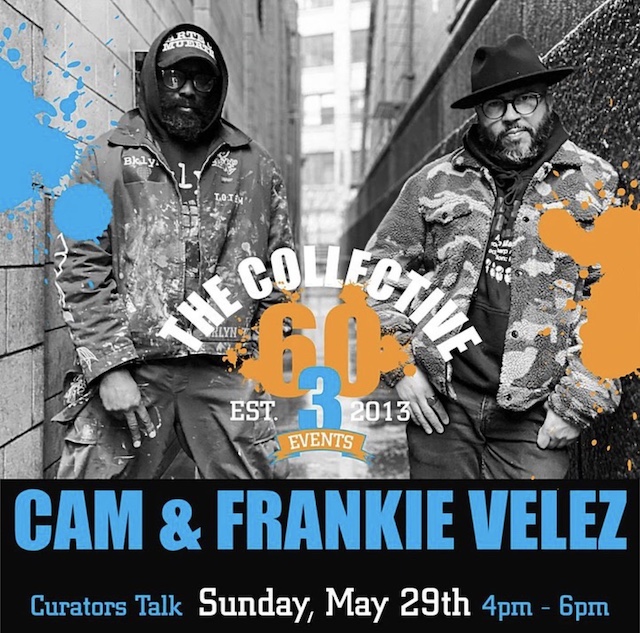 Other future events include:
Artist Talk: Cey Adams and Eric Adams, Thursday, June 2, 6-8pm
A Poetry Tribute to the 60 Collective: Curated by Tai Allen, June 7, 6-10pm
Grand Closing Reception: Friday, June 10, 6-10pm
Photos of images 1-7: Lois Stavsky
{ 0 comments }