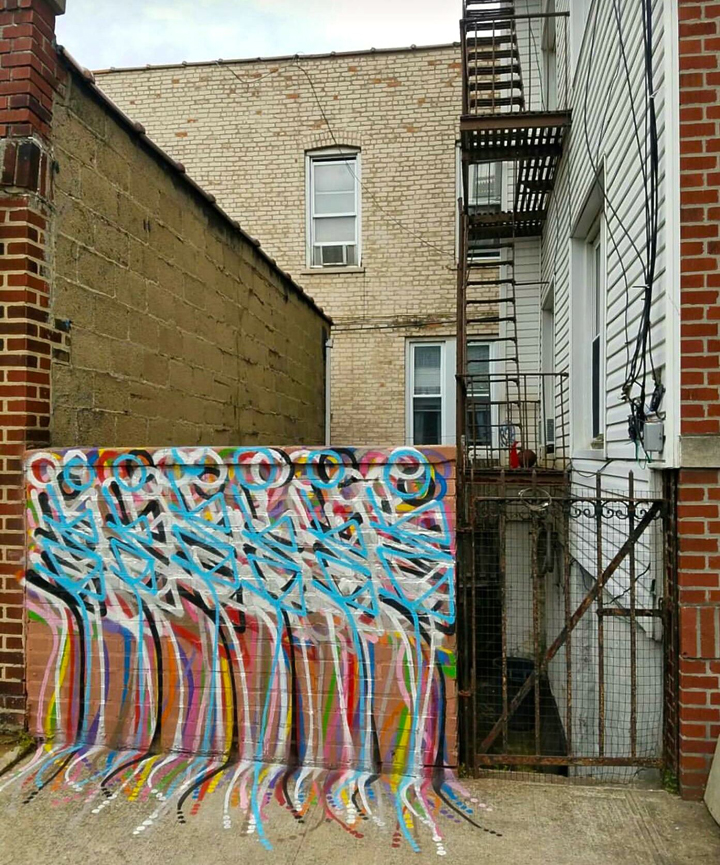 As NET was getting ready for TAGSTRACTION, tonight's unsanctioned exhibition on the streets of NYC, I had the opportunity to speak to him and find out a bit about it all.
Just what is TAGSTRACTION?
It is a mix of tagging and abstraction, blurring the lines between graffiti tagging, abstract expressionism and stylized signatures.
And when was NET born?
NET was born in 1987, but I've been tagging since I was a child.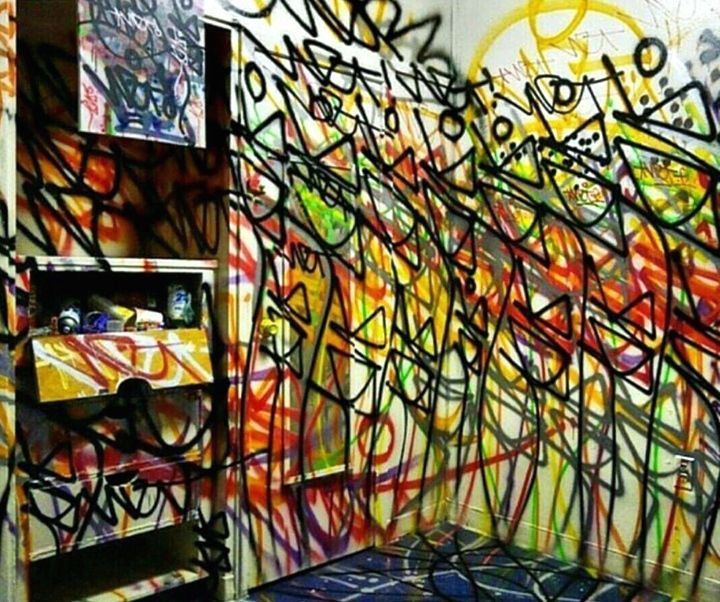 Were you ever arrested? 
I was arrested about fifty times for graffiti since I was 14.
Who are some of your inspirations?
There are many: Barry McGee aka Twist, Adam Cost, Jon 156, Al Diaz, Easy, Phantom 13 aka P13, Old English, Enx, Phil Frost and multiple Brooklyn artists.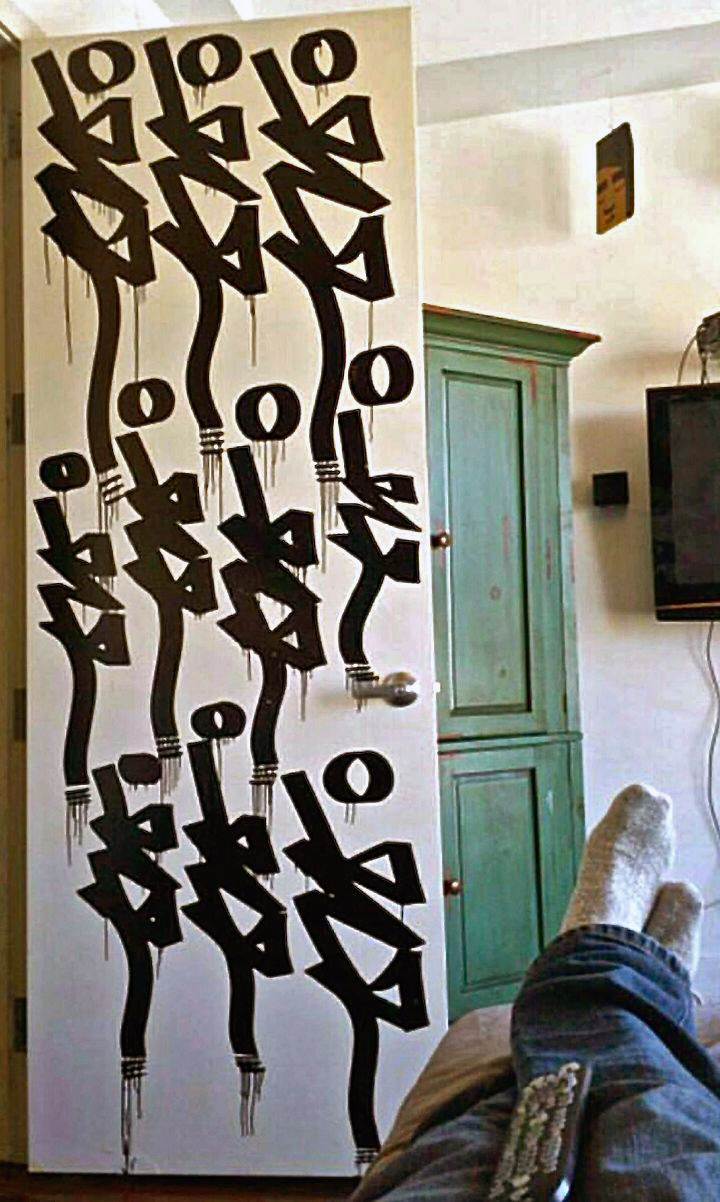 You define TAGSTRACTION as "too hood for the nerds and too weird for the thugs."  Who is your audience?
Anyone and everyone who's on the street with eyeballs.
How can folks see tonight's exhibit?
The location will be announced one hour prior to the 7pm opening. Check out my Instagram for it.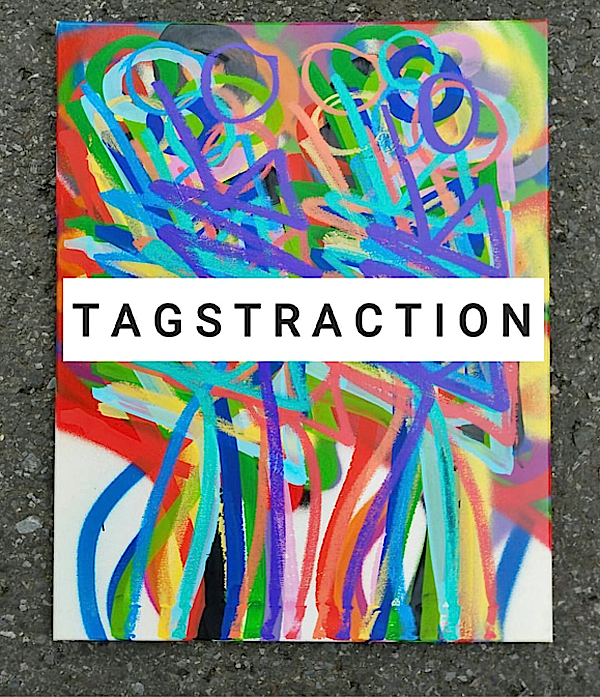 And why did you choose an unsanctioned outdoor location for an art exhibit?  Is there a message here? You seem to be on a mission of some kind.
My message is that you do not need the approval of the Art World to accomplish your goal.  It is time for us to take it into our own hands.
Yes!
All images courtesy NET; interview by Lois Stavsky
Note: Hailed in a range of media from the Huffington Post to the New York Times, our Street Art NYC App is now available for Android devices here.

{ 0 comments }