Armed with spray paint, paintbrushes, markers, pencils and assorted implements, a diverse group of artists have transformed the ground level of the Marina at Pier 57 into a mesmerizing medley of styles, shapes, colors and concepts. Here's a sampling of what we recently captured on the "magic carpet" under 36 suspended shipping containers:
Iranian stencil artist Icy; Sinned painting, top left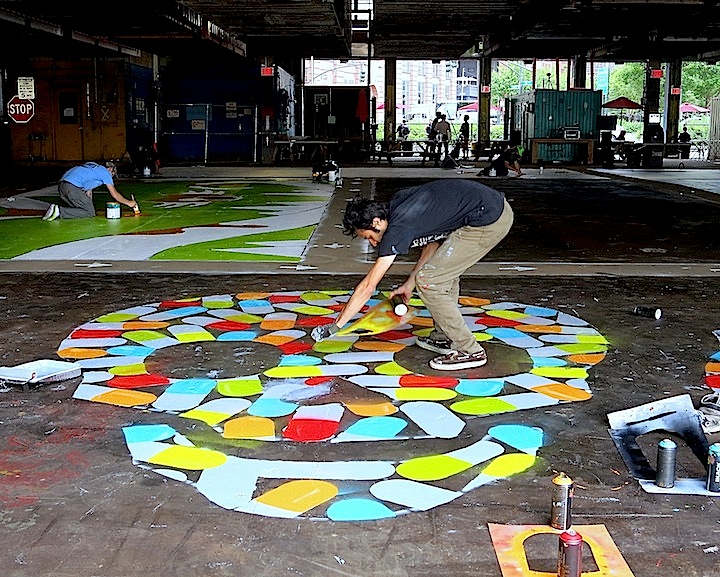 Icy's brother and partner Sot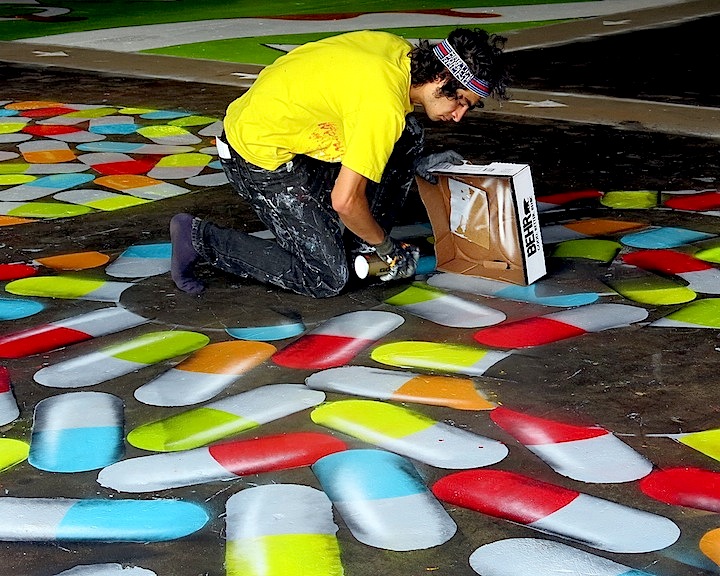 Daniel Patrick at work with words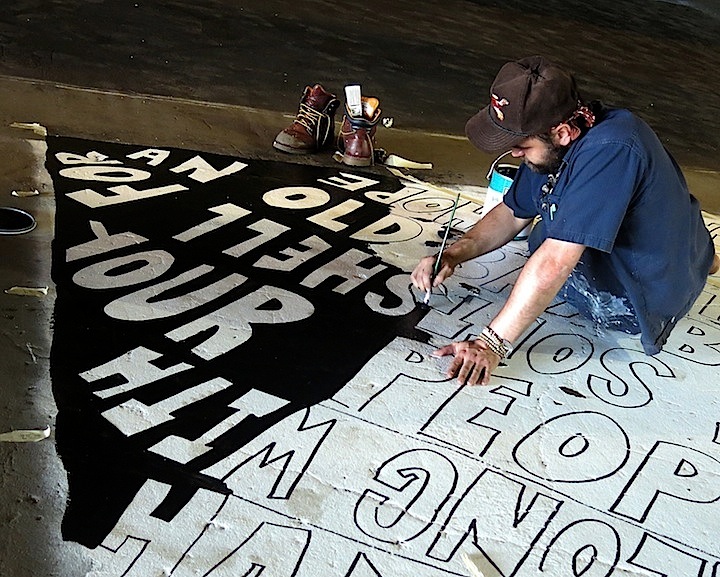 Queens-based artist Sinned, close-up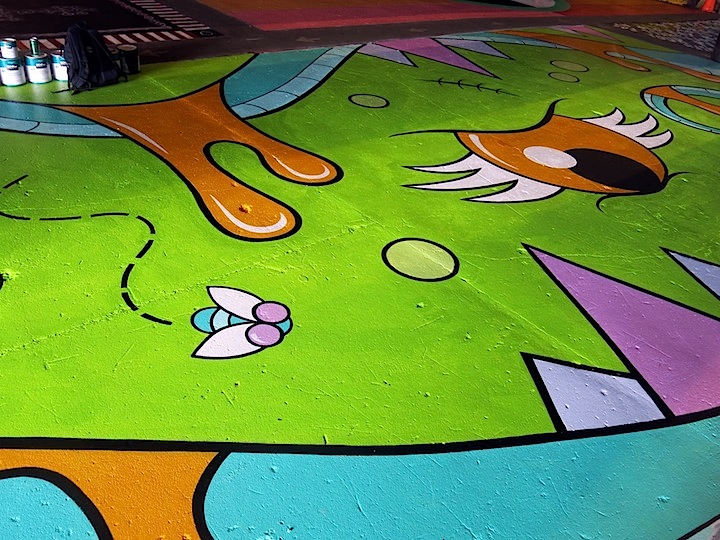 Painter Bruce Wall at work on piece in collaboration with Josh Miller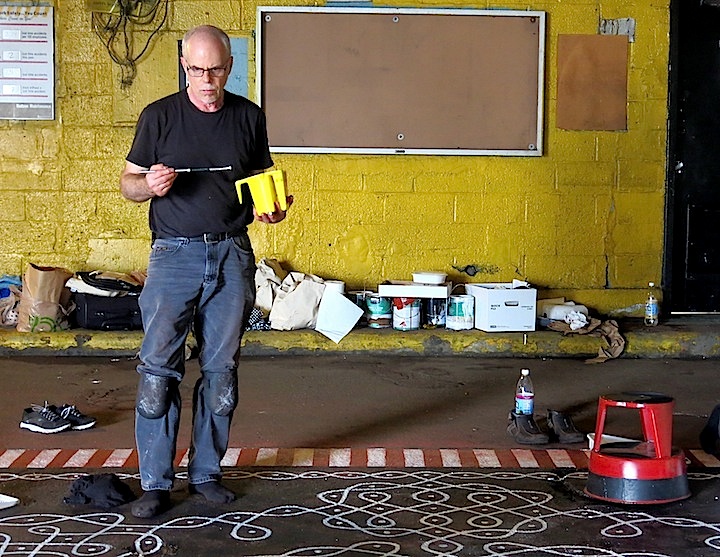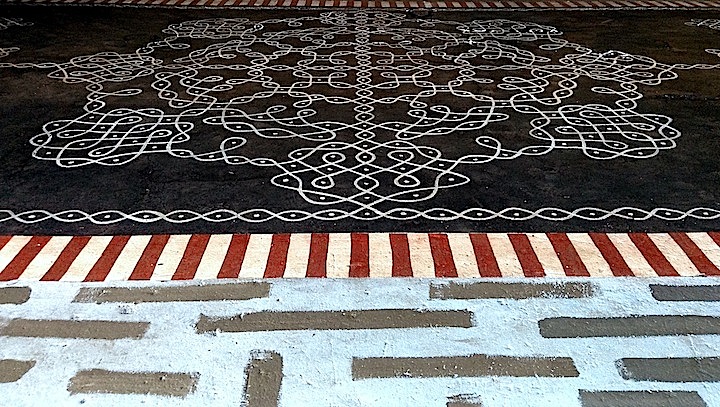 Garrison Buxton of Ad Hoc Art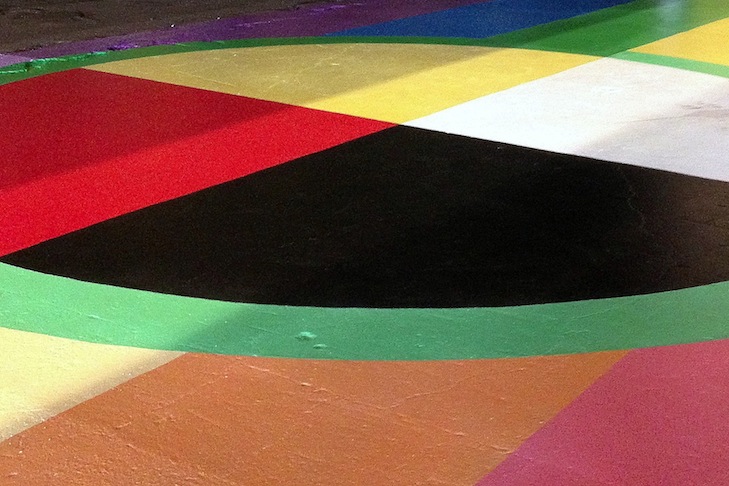 NYC-based RJ Raizk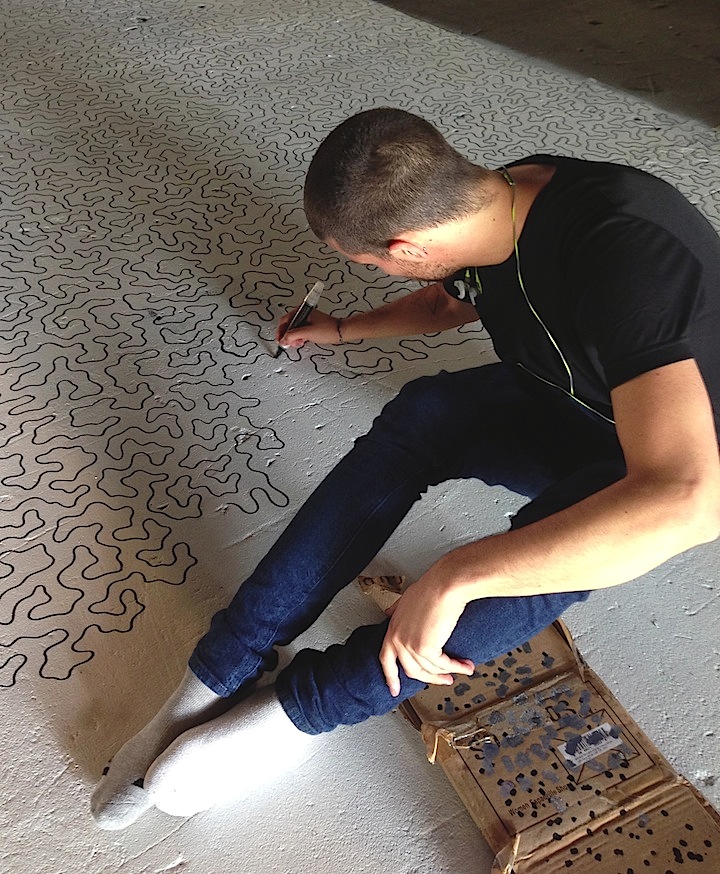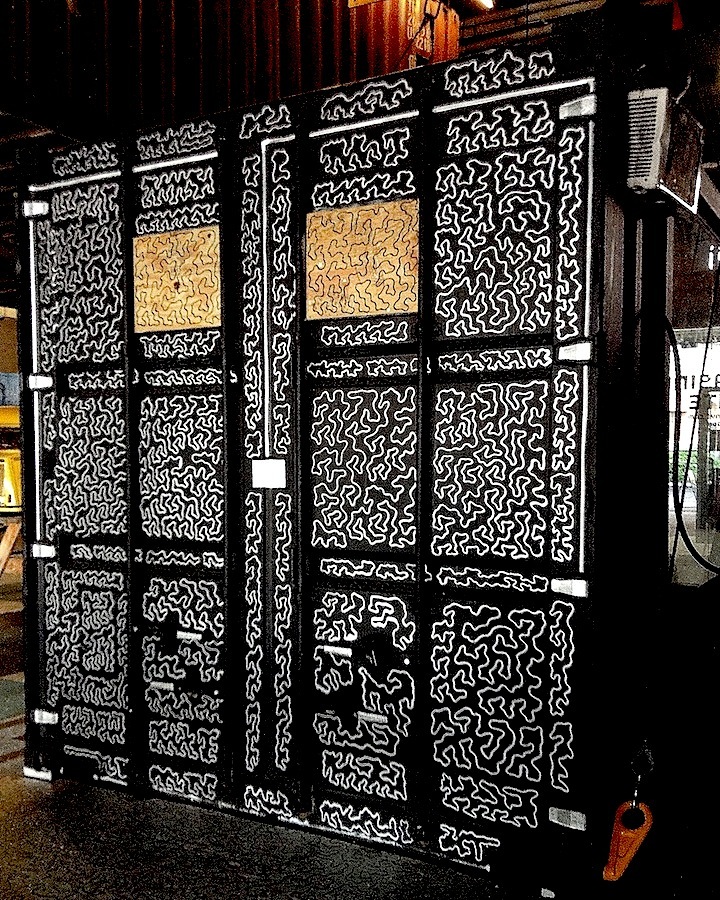 Brooklyn-based Subtexture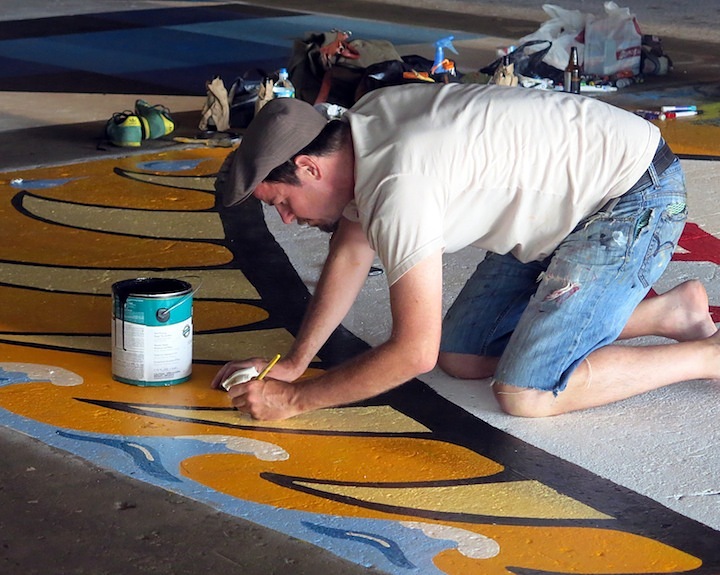 Not pictured are works by Depoe, Rrobots and In Pursuit of Magic.
Commissioned by YoungWoo & Associates, the completed artworks can be seen at the Marina at Pier 57 at West 15th Street within Hudson River Park through July.
Photos by Dani Mozeson, Tara Murray and Lois Stavsky
{ 3 comments }