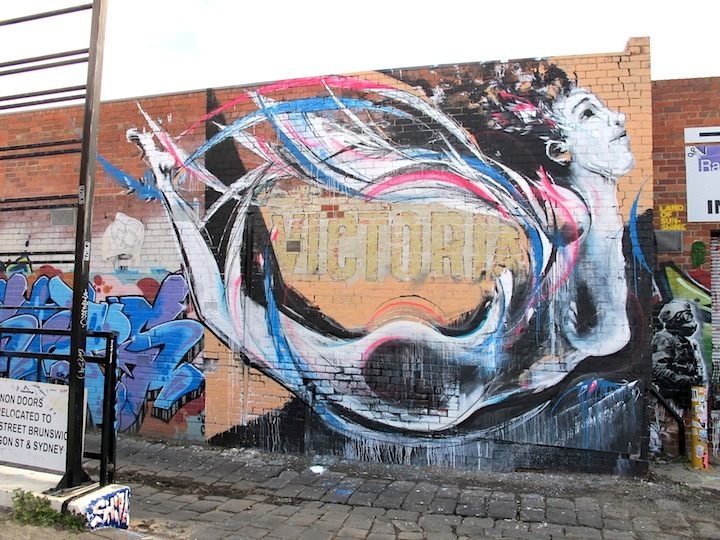 With his keen eye and infinite passion, Melbourne-based photographer Dean Sunshine avidly documents the graffiti and street art he encounters in his hometown and beyond. His second, newly-released book, Street Art Now, is a first-rate chronicle of the art that has been surfacing  — not only on the streets of Melbourne — but in other cities across the globe that Dean has recently visited. I met up with him when he was in NYC this past fall. Soon after, his stunning second book Street Art Now made its way into print. 

Have you any early memories of Melbourne graffiti and street art? When did you begin to photograph it?
Graffiti and hip-hop sprouted in Melbourne in the 80's with VHS copies of Style Wars being handed around, educating the kids here about these subcultures thriving in NYC. My first piece of graffiti art was a present for my 21st birthday in the mid eighties — a basketball backboard spray painted by Merda and Ransom – two of the stars of the Melbourne scene. Decades later this piece still hangs at my home and many of the writers who are now mates are surprised and envious of this original piece. I started taking photos in the early 2000's.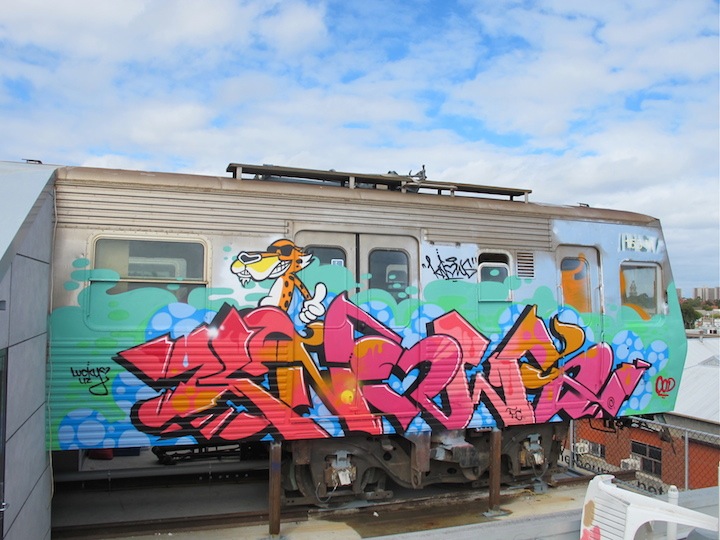 What motivated you to do so?
I loved snapping all this amazing art seen on the streets, but it was actually my partner at the time who told me I was a fool to have thousands of images on a hard drive that nobody else could enjoy. She said, "You should start a blog," and the Land Of Sunshine was born.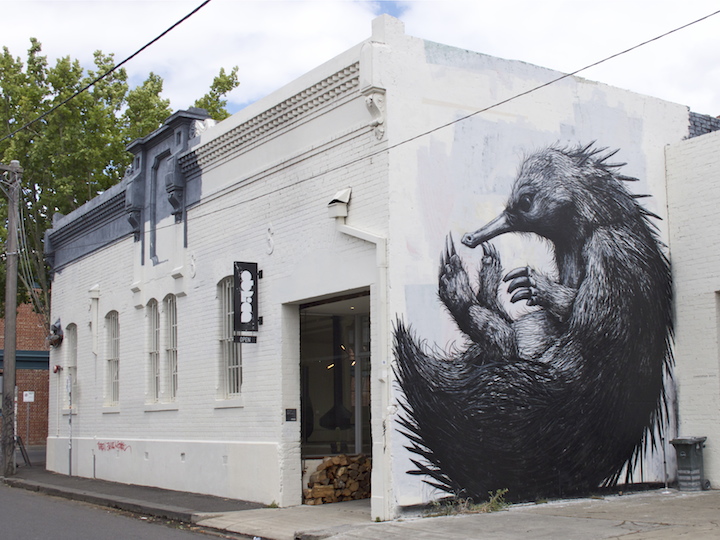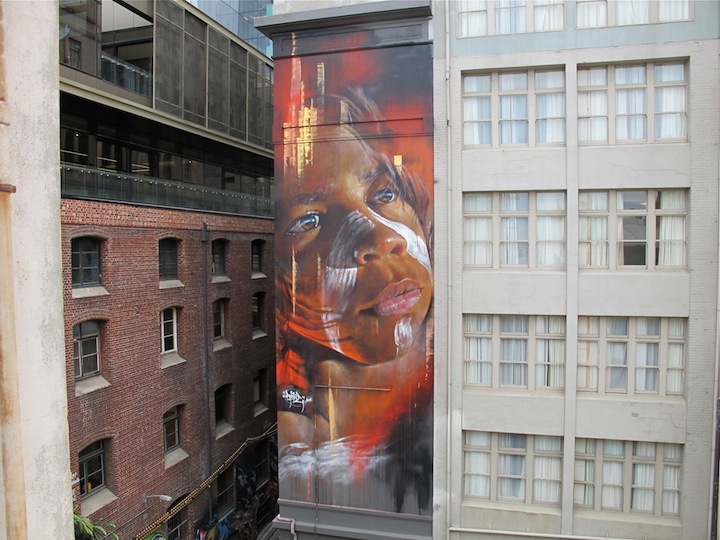 How do you find the time while working at a day job to photograph so many great pieces of street art, blog regularly and publish two books?
I find time during my daily grind in the rag trade driving around to appointments across the suburbs of Melbourne visiting textile factories. On these travels I often stumble over graffiti and street art, and I pull over and take a quick shot. On the weekends I often hunt out abandoned factories, get down into the drains, and search new lane-ways — always on the lookout for new work.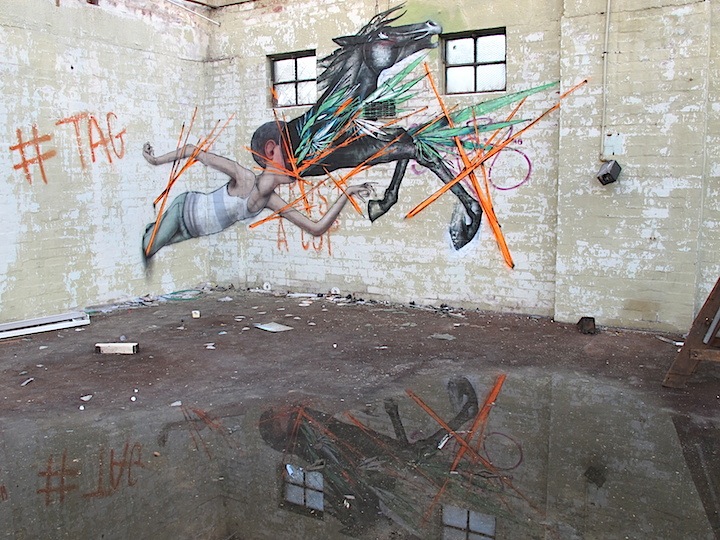 Do any particular moments stand out in your street-art hunting expeditions?
There are so many highlights throughout my time documenting. I have met, hung out and I've been privileged to watch so many incredible artists in action including: ROA, Kid Zoom, Herakut, Hush, D*Face, Stormie Mills, Rone, Makatron, Adnate, Slicer, Li-Hill, Shida, Smug, WANE, Sofles, Kaff-eine, DEB, Heesco, Meggs, Reka, Phibs, Bailer, DVATE, Does, Twoone, Mysterious Al, Dscreet, Vexta, 2501, Faith47, DALeast, Pixel Pancho, Phlegm, Insa, Sirum, The Yok, Sheryo, Gaia, Alexis Diaz, Maya Hayuk, Crash, Daze and ELK. But the times I have spent with Futura, Henry Chalfant and Martha Cooper stand out the most, as these three are the pioneers of this scene in which we find ourselves submerged. I got to take each of them around the streets and lanes of Melbourne, proudly showing them my favorite spots in my own hometown. Such absolute legends, all with a passion that has lasted decades. I wish I will be as passionate 25 years on!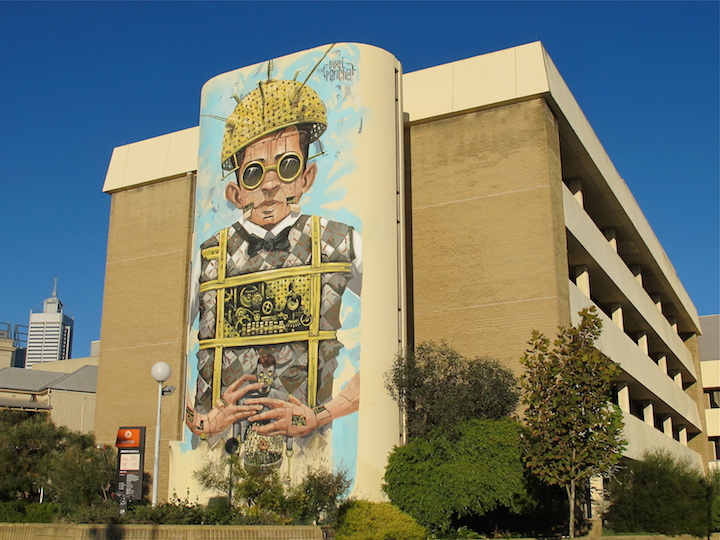 What brought you to NYC?
I came to New York this past September to keep my wife company who was shooting fashion week. (Yes, she is also a photographer!) As she went uptown each morning to the shows, I got on my pushbike and rode all over, snapping as I went.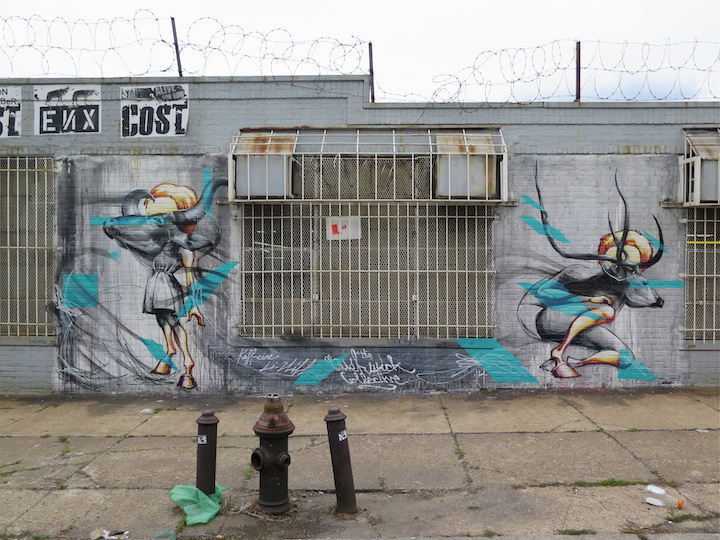 What other cities have you visited?
Over the last years, I've been lucky to have travelled to Los Angeles, Hawaii, Berlin, Paris, Italy, Mexico, Buenos Aires, Rio De Janeiro, and even Perth. It's funny how these days it's a priority when I'm on holidays to track down and snap all the local art I find. My recent book, Street Art Now, documents some of these findings.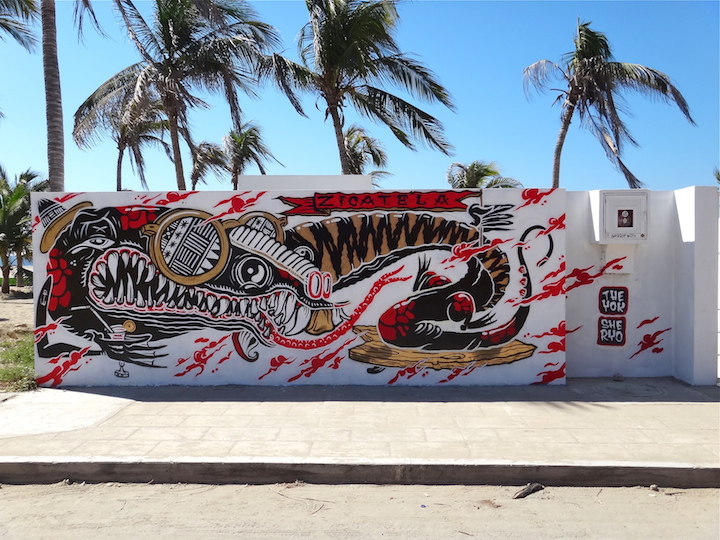 What's ahead?
Well, I am soon to become a father so my priorities will change — although I will probably be doing the same, just with the little guy on my back.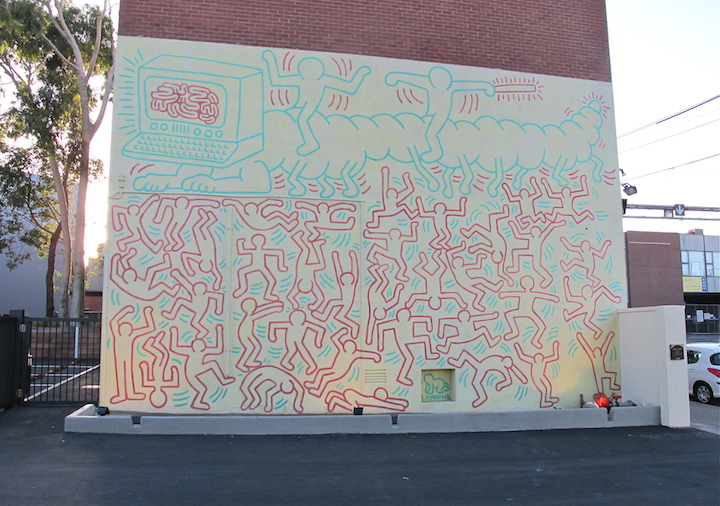 Congratulations! I am quite certain you will.
Note: You can check out some local coverage that Dean's recent book, Street Art Now, received here, along with a guided tour of the Melbourne scene by Dean here.

Photos of above artworks in Street Art Now:
1. Vexta and Shida in Melbourne
3. WANE in Melbourne
4. ROA in Melbourne
5. Adnate in Melbourne
6. Seth GlobePainter, Shida and TwoOne in Melbourne
7. Pixel Pancho in Perth
8. Li-Hill and Kaff-eine in New York City
9. The Yok and Sheryo in Zicatela, Mexico
10. Keith Haring in Melbourne, 1984
{ 0 comments }