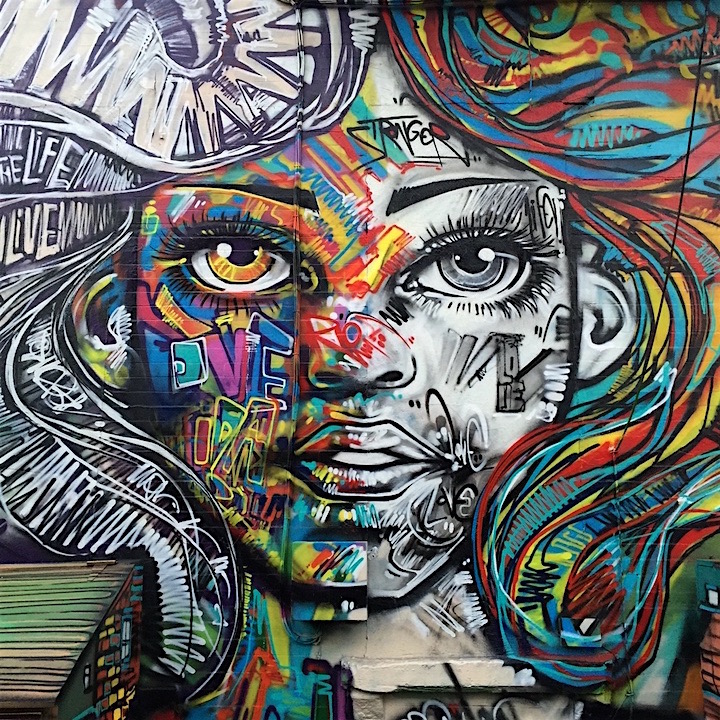 Brazilian artist Marcelo Ment recently brought his infectious, spirited aesthetic back to NYC, where he painted in Bushwick for JMZ Walls, on the Lower East Side for the New Allen and at First Street Green Park for International Hip Hop Day. While he was here, I had the opportunity to interview him.
When and where did you first get up?
It was in 1992 in Rio. I was 15 at the time.
What inspired you back then?
I always loved graffiti. My friends used to bring back graffiti magazines from the States, and I loved what I saw. I wanted to do it too. And from the time I was a young child, my older sister had always encouraged me to draw.
How did it feel at the time – the first time you got up?
It was great! I was so excited, I had butterflies in my stomach. It was love at first touch.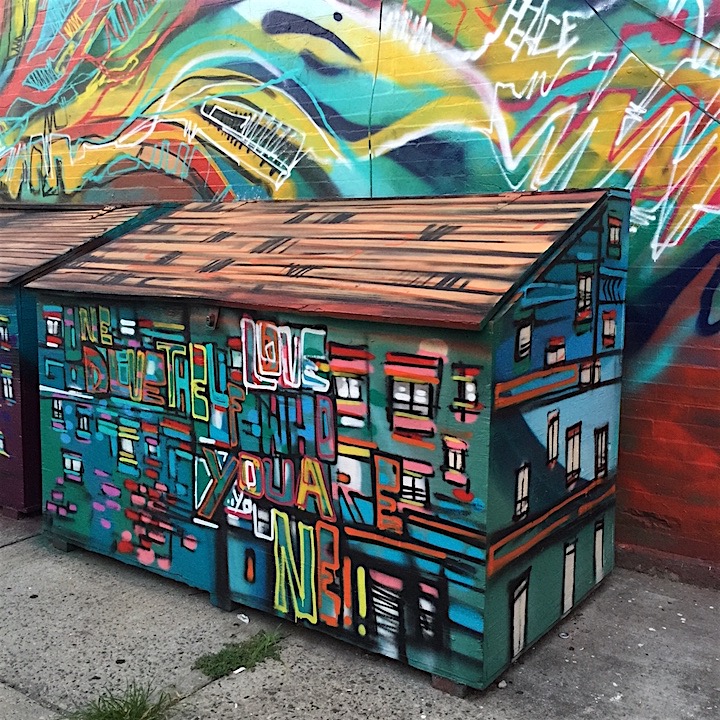 How did your family feel about what you were doing back then?
My mom didn't understand it.  She said, "You have talent. So why are you doing this?" But now my entire family is proud of me.  They respect that I can make a living from what I love doing.
Yes, that's the best! What is the principal source of your income?
Commissions, graphic design and canvasses.
What was the riskiest thing you've done?
Painting in high places that were not safe.
So then why did you?
I told myself that I have to.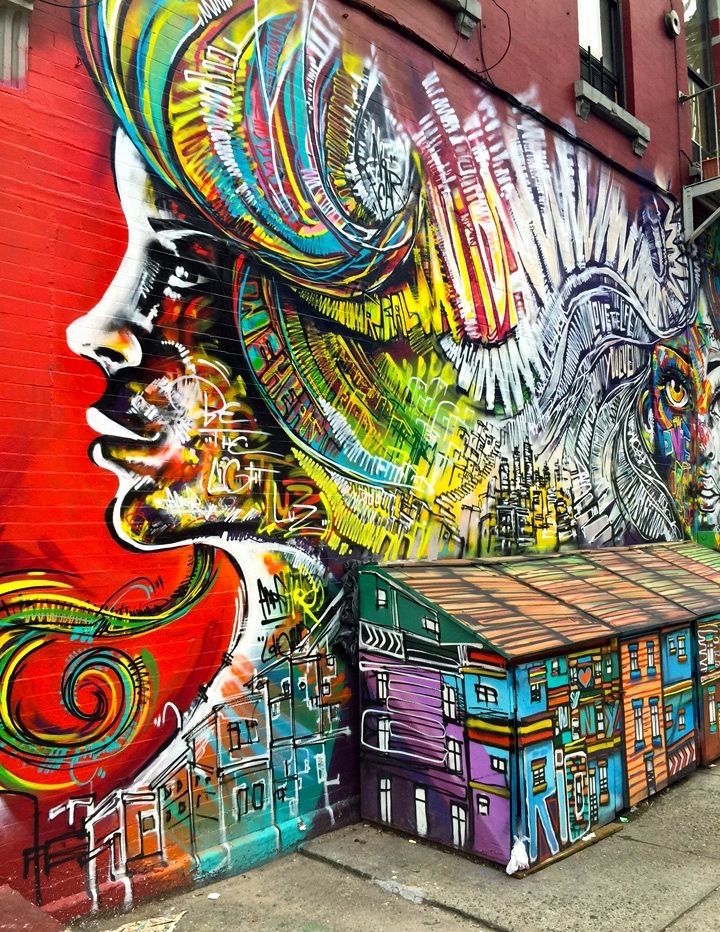 What about these days? Do you prefer to work in legal spots or in unsanctioned ones?
These days I tend to do more legal work. I'm 40. I'm not a kid anymore, and I have serious responsibilities. But I respect illegal art and I miss the adrenalin rush.
Have you any thoughts about the graffiti/street art divide?
I don't feel it in Rio. There's a sense of mutual respect.
Are there any particular cultures that have influenced your style?
My initial and principal influence was classic NYC graffiti. I love letters.
Do you have a formal art education?
No! I'm self-taught.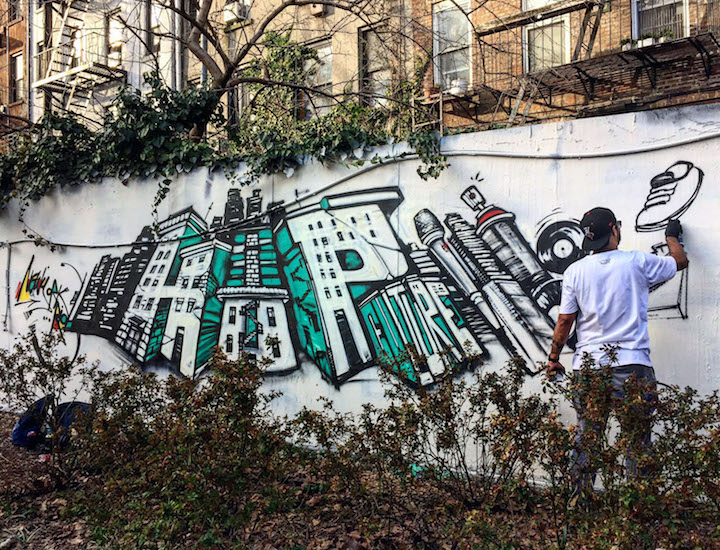 What percentage of your time is devoted to art?
Almost 100%.
Have you any other interests? Passions?
Music is very important to me. I especially love reggae – all kinds of it.
Have you shown your work in galleries?
Yes, I've exhibited in Rio and in Amsterdam.
Do you prefer working alone or collaborating with others?
I love collaborating with friends.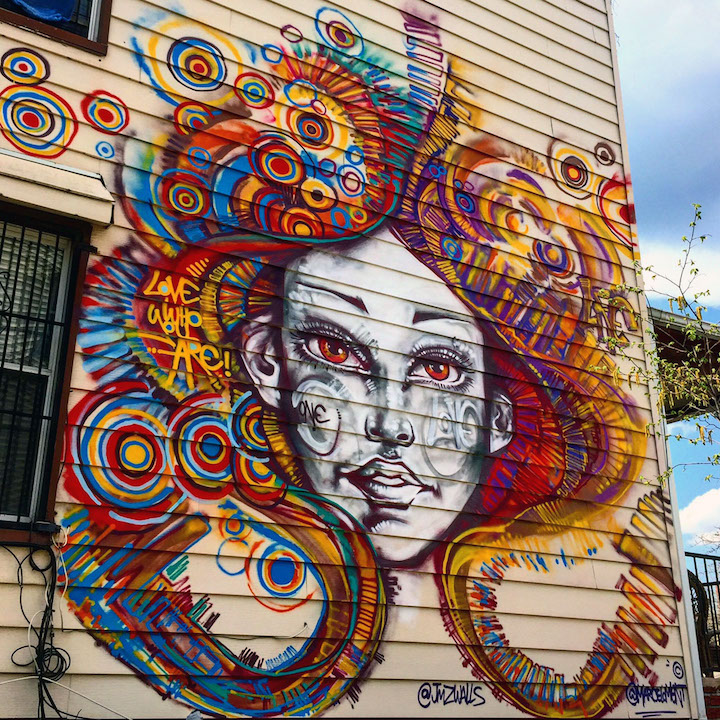 Are there any artists you would particularly like to collaborate with? Artists who have inspired you?
Among them are: Marko 93 from Paris, Germany's Can2 and the Brazilian artist, Tarm.
What is your ideal working environment?
Anywhere I have access to paint!
Do you work with a sketch in hand or do you let it flow?
It varies. I prefer to freestyle.
Are you generally satisfied with your finished work?
I don't think I am.  We are all so far from our best.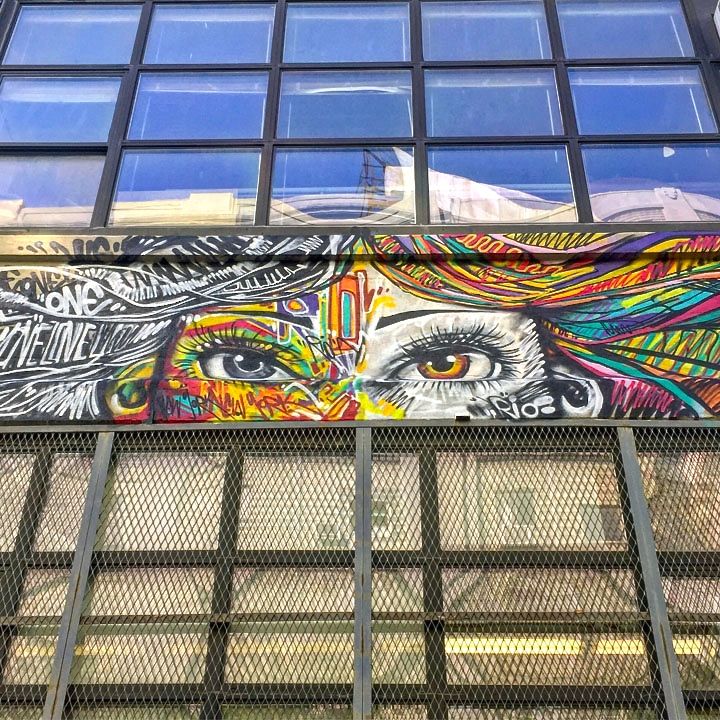 How has your work evolved through the years?
It's evolved from painting letters to painting women. Painting women has been particularly challenging. And as I continue to grow as an artist, I tend to fuse my various styles and skills.
How do you feel about the role of social media in all of this?
It's good and bad. Some are too eager to share what's not worth sharing.
What do you see as the role of the artist in society?
To share knowledge and awareness.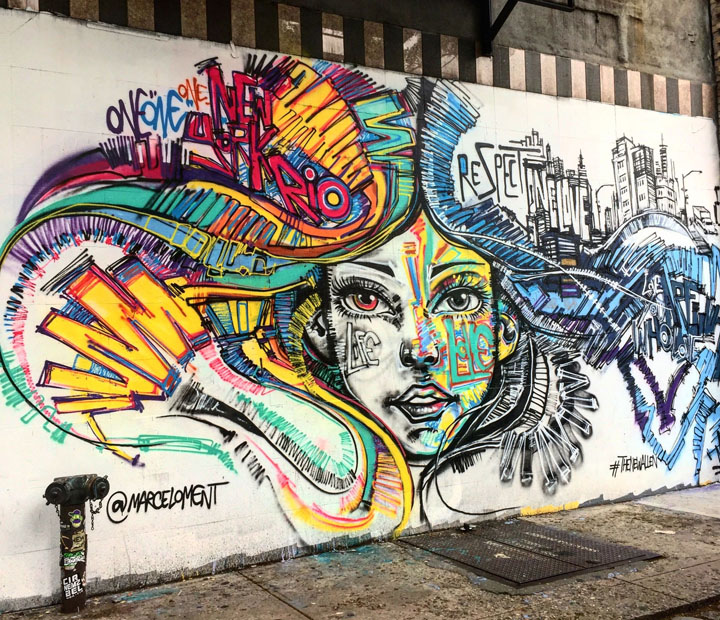 Photos: Lois Stavsky; interview conducted and edited by Lois Stavsky
Note: Hailed in a range of media from WideWalls to the Huffington Post to the New York Times, our Street Art NYC App is now available for Android devices here.

{ 0 comments }