This past Saturday, David Gonzalez, award-winning journalist, photographer and co-editor of the New York Times photoblog, Lens, led a group of Instagramers on a walk through Hunts Point, introducing us to works by some of its legendary graffiti artists and muralists. Here are a few images StreetArtNYC captured on Instagram:
Tats Cru with How and Nosm, close-up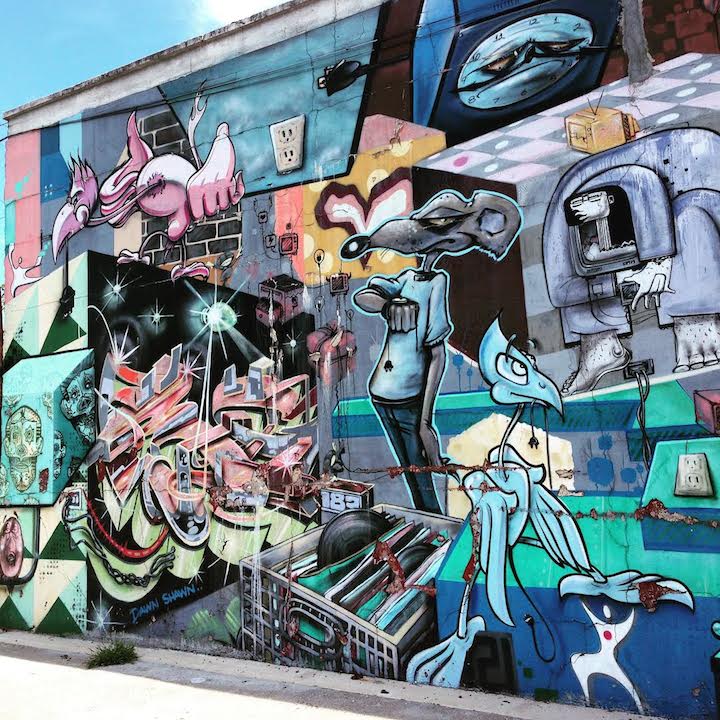 Nicer, Tats Cru with Instagramer Sarah Sansom aka catscoffeecreativity seated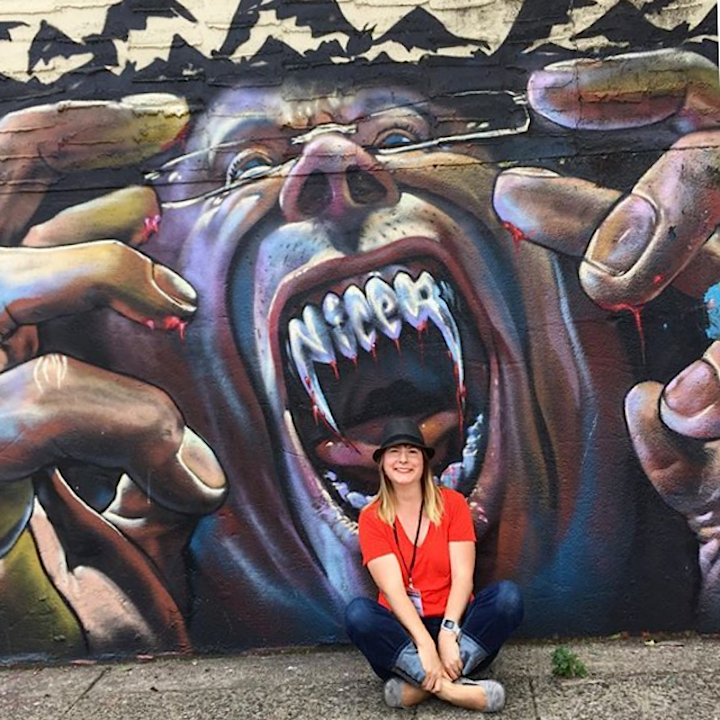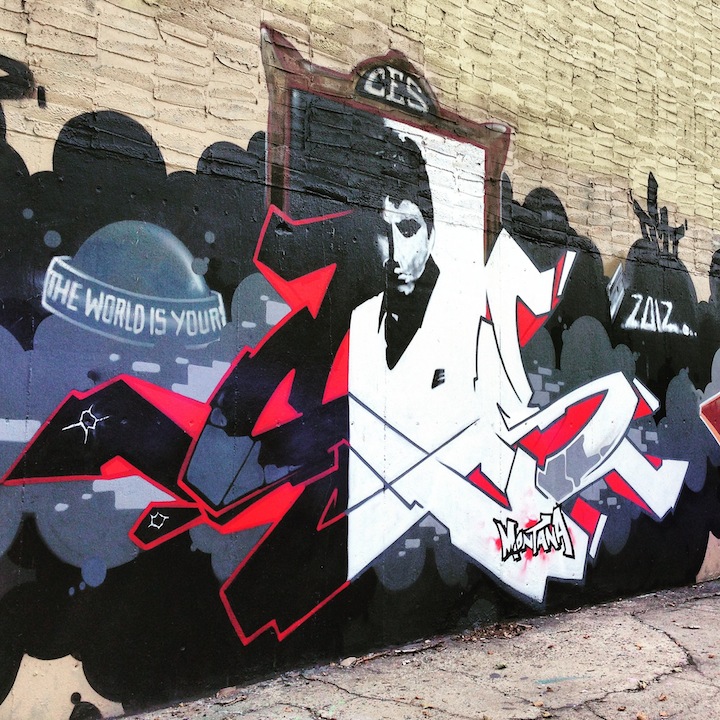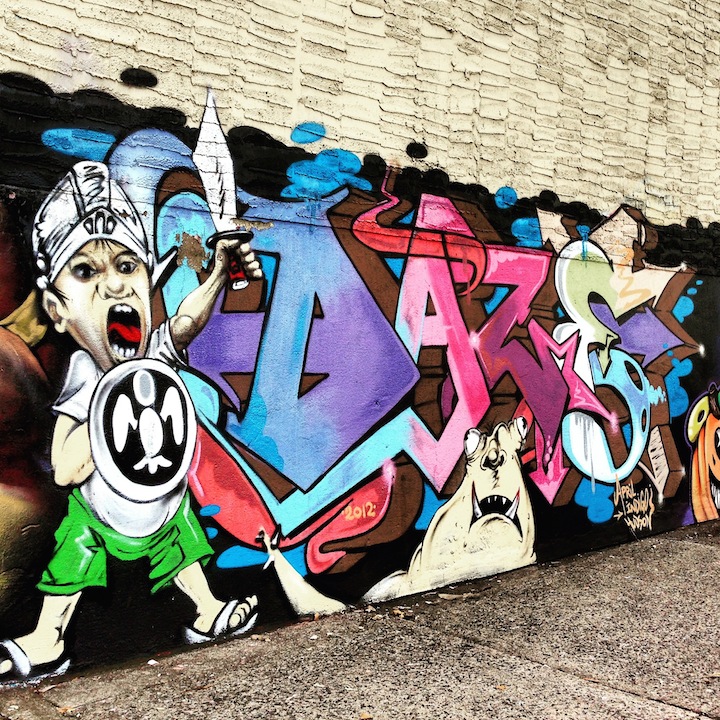 Crash, who also shared some Hunts Point history with us, in front of his mural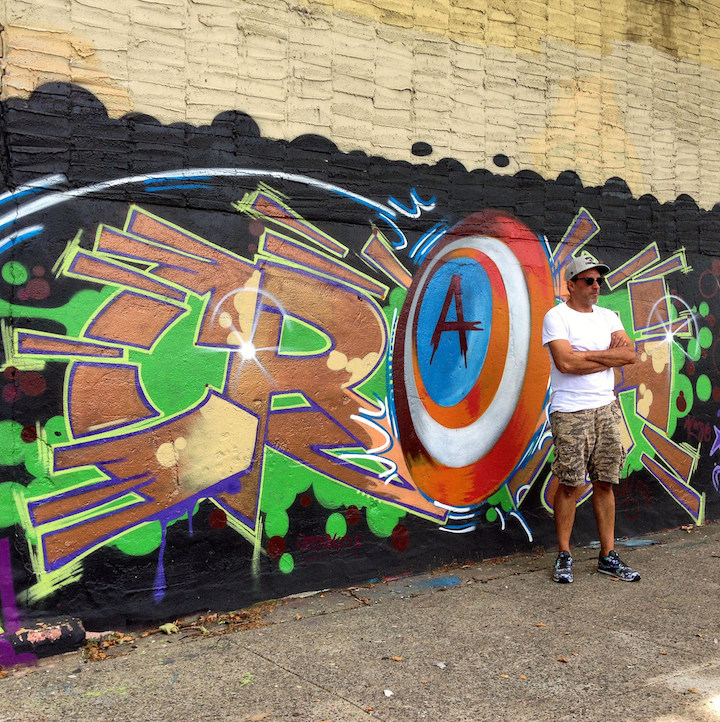 David Gonzalez leads the way to the Point, Tats Cru's headquarters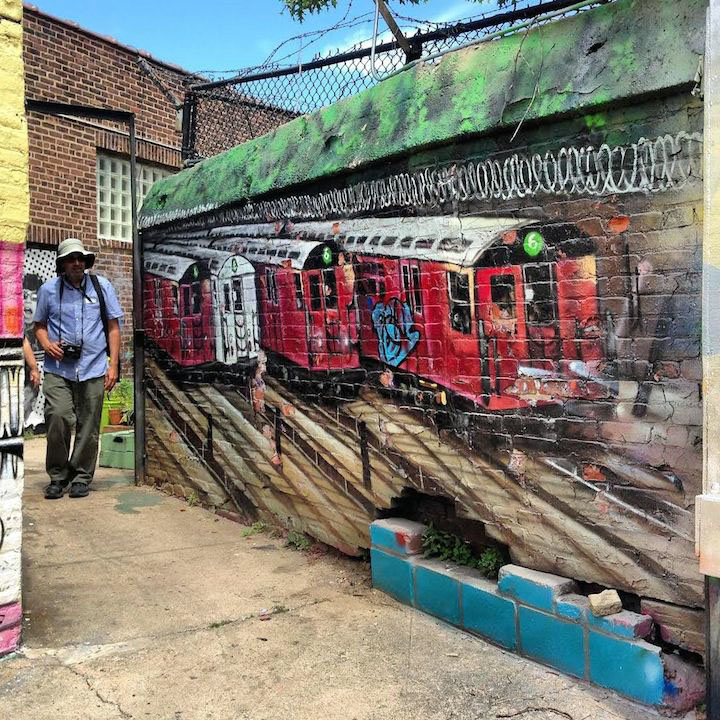 Artist-at-work at the Point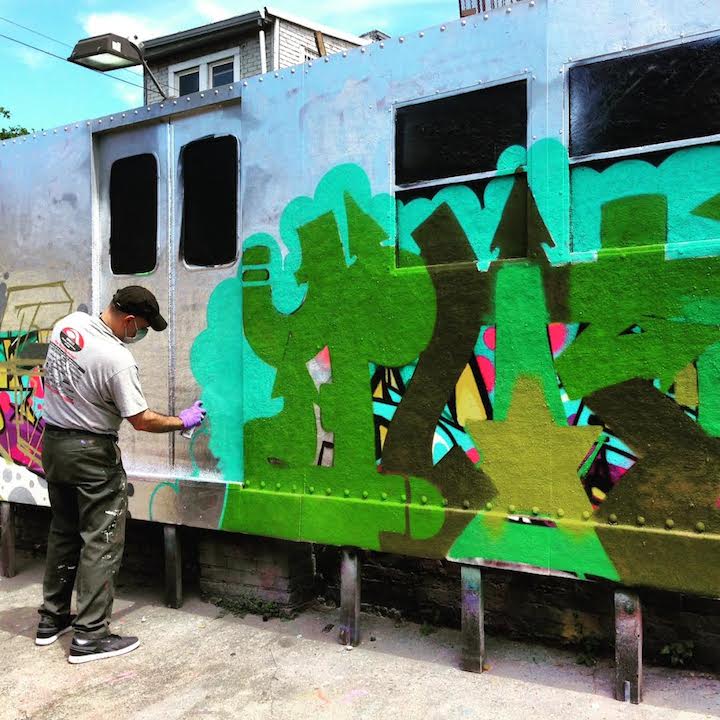 David Gonzalez (left), Whitney Richardson (center), James Estrin (right) and Kerri MacDonald (top) of The New York Times at the Point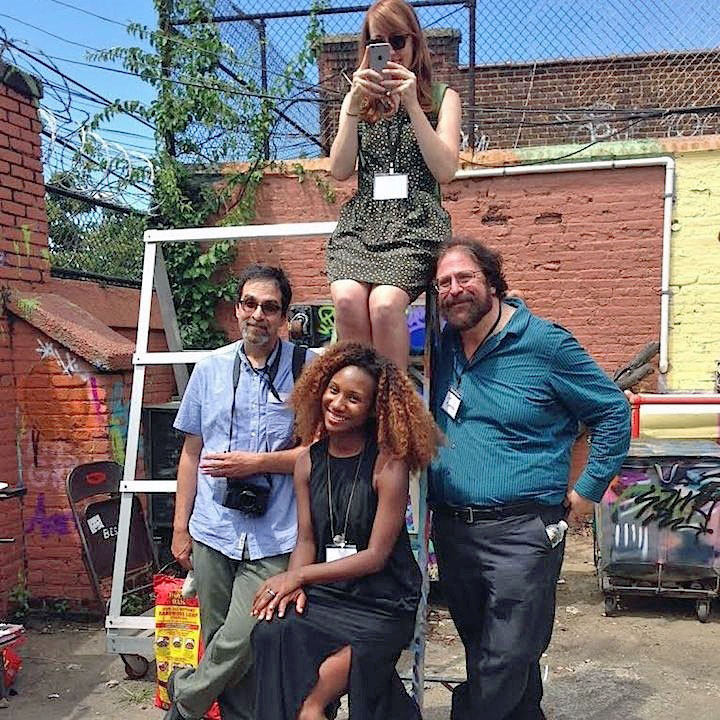 Renowned photojournalist Martha Cooper, also on the walk, shared with us some photos she had taken of the trains in key spots over 30 years ago, and she captured us all here.
Note: You can check out the Instagram hashtag #NYTBronxWalk for more images from Saturday's tour.
Photos by Lois Stavsky
{ 1 comment }