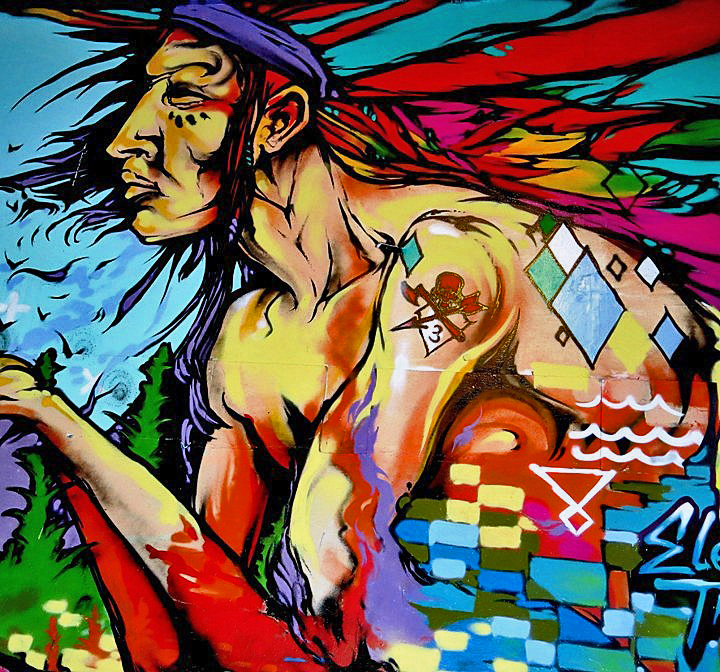 Just a short drive from NYC, a seemingly abandoned warehouse is home to a treasure trove of urban images — from sundry tags to stylish graffiti to wondrous murals. Based in Jersey City, the Green Villain serves as a gallery, a studio space for artists and musicians, a lounge, a showroom and more. Mesmerizing images — by both local and international artists — grace its interior and outdoor walls. Here are a few captured on our recent visit:
Newark-based Mr. Mustart, close-up from huge murals on interior walls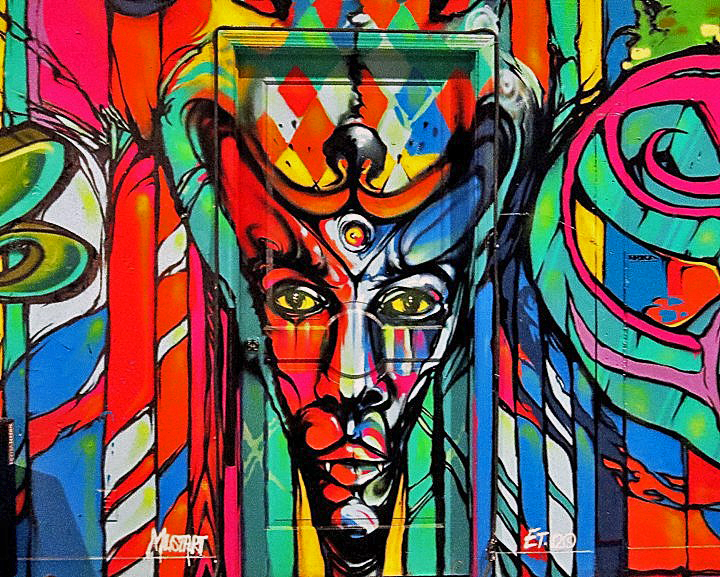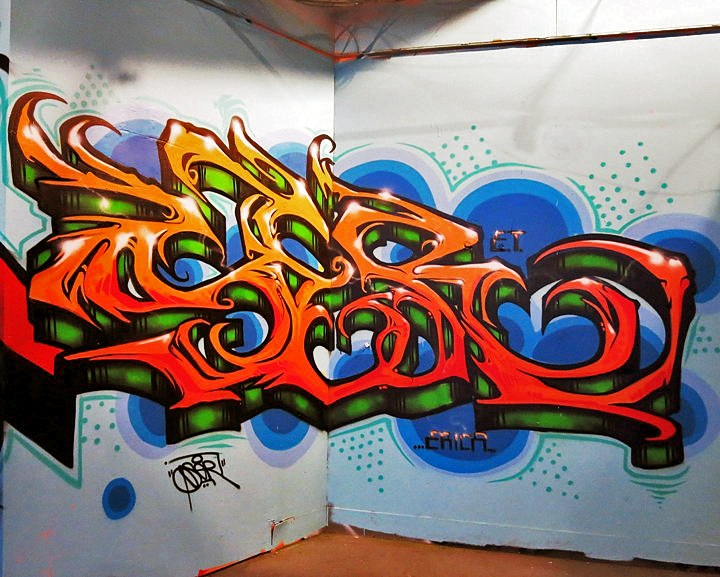 Then One, Mr. Mustart and Nasko artwork — for sale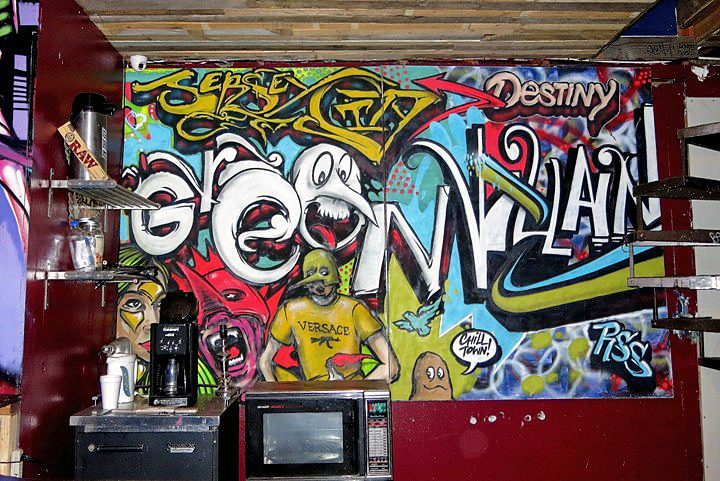 Tags, tags and more tags!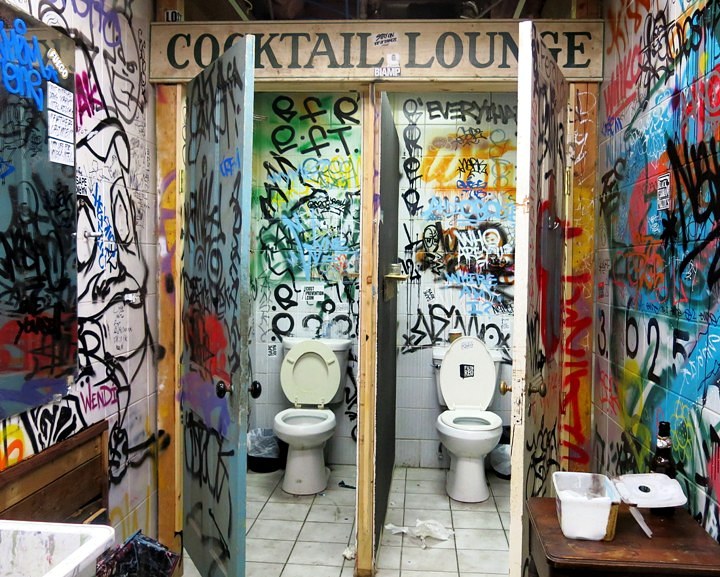 Sqew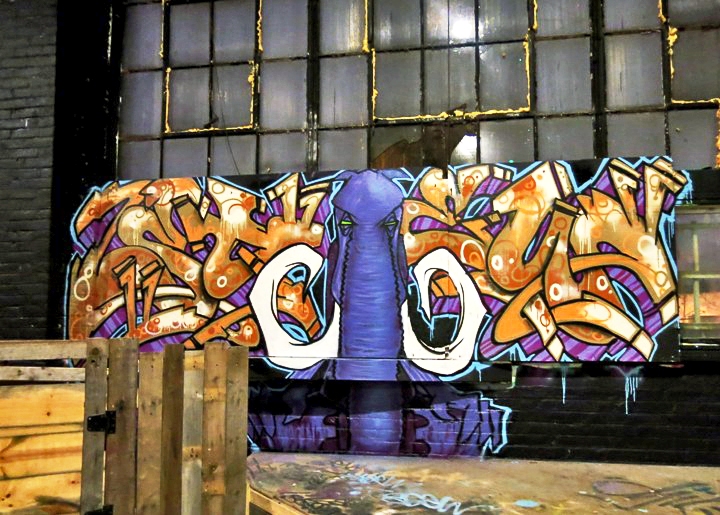 And among the dozens of images gracing the outside —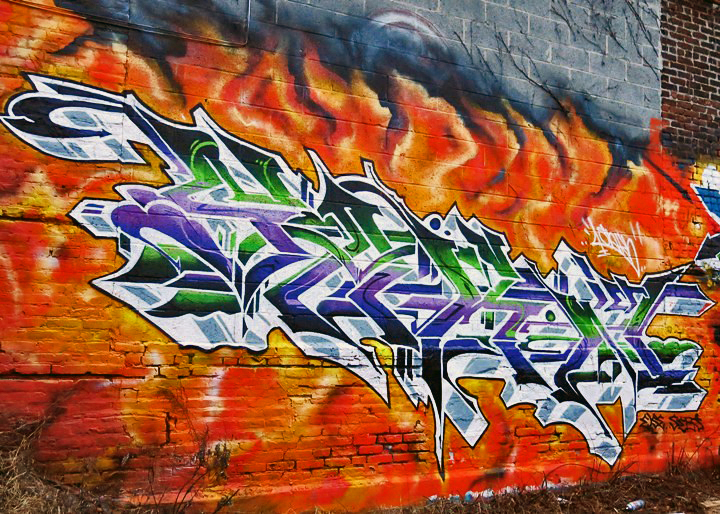 French writer Ezor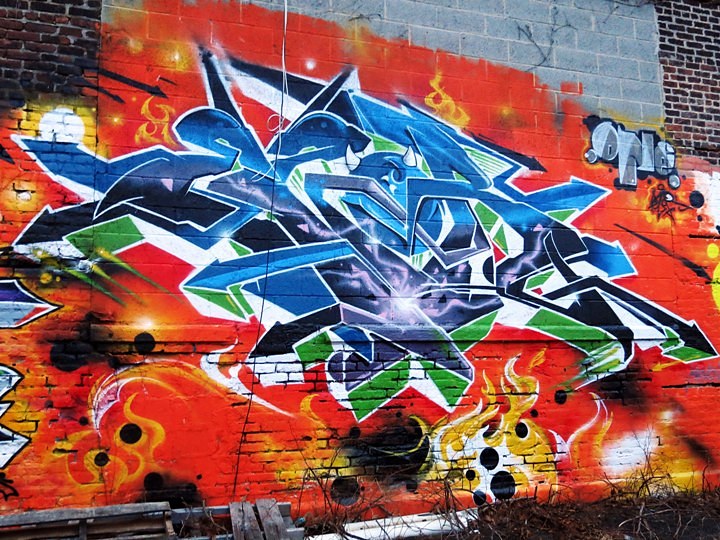 And currently underway are plans for the Green Villain's first NYC event.
Photos by Lois Stavsky
{ 0 comments }