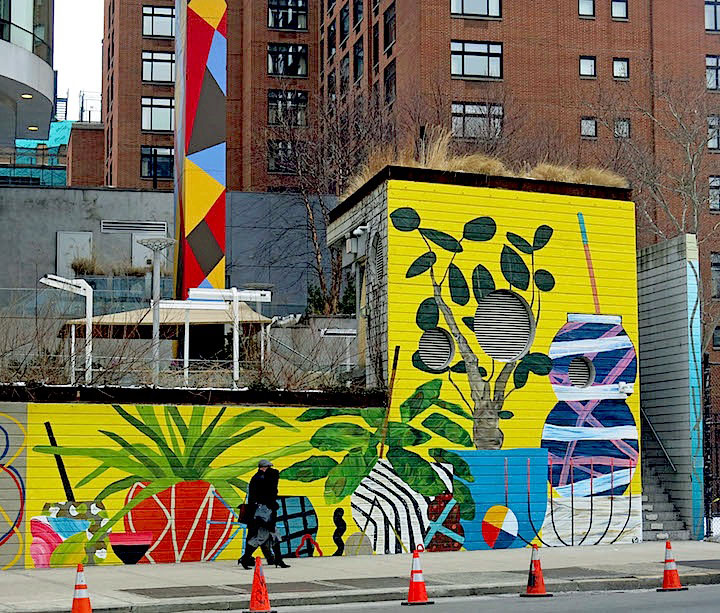 This past winter, a huge public mural, Slow Dance and the Daylight, surfaced outside the James Hotel on 6th Avenue off Grand Street. The work of Brooklyn-based artist Paul Wackers, its vivid colors and creative composition intrigue.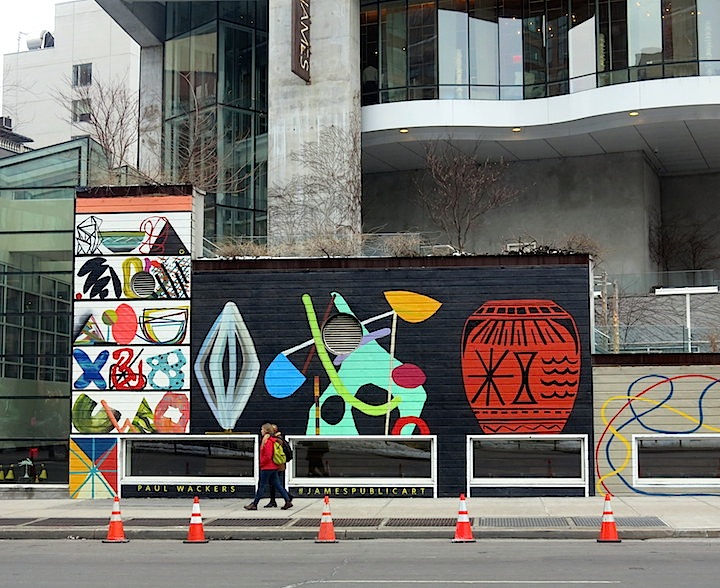 Close-up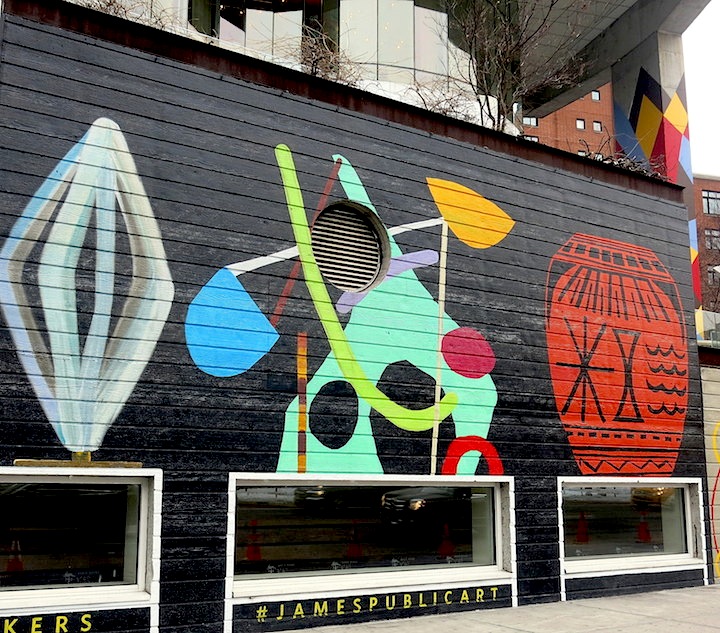 On view through Friday at Morgan Lehman is Thank You for Being You, featuring a series of stunning paintings, along with ceramic sculptures ranging from the recognizable to the surreal. It is Paul Wackers' second solo exhibit at Morgan Lehman.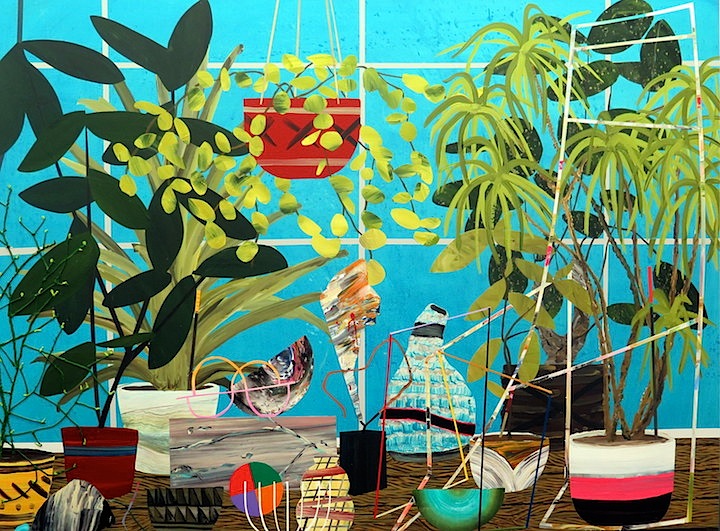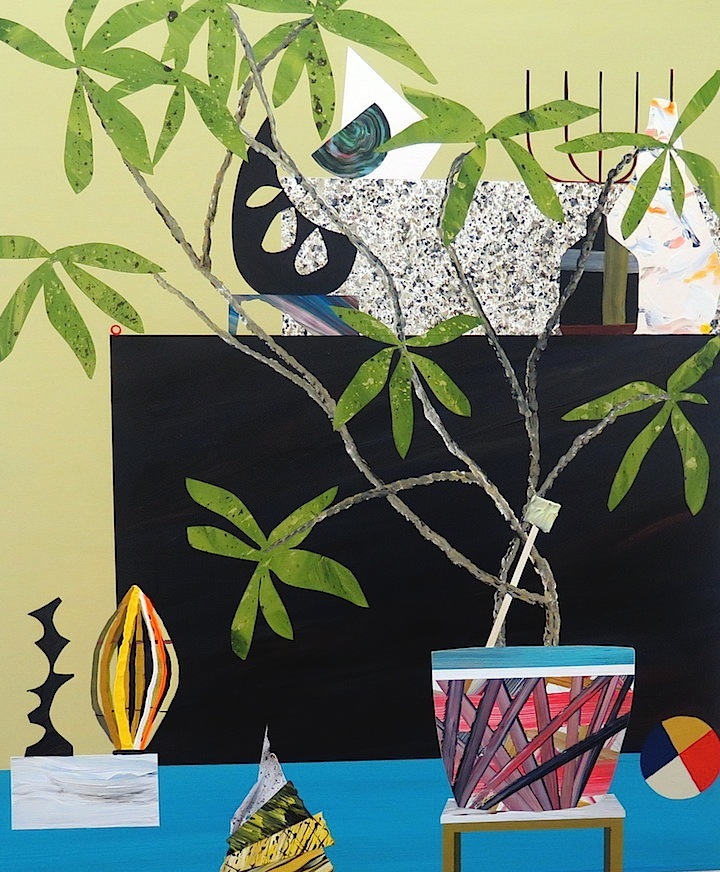 A wide view with ceramic sculptures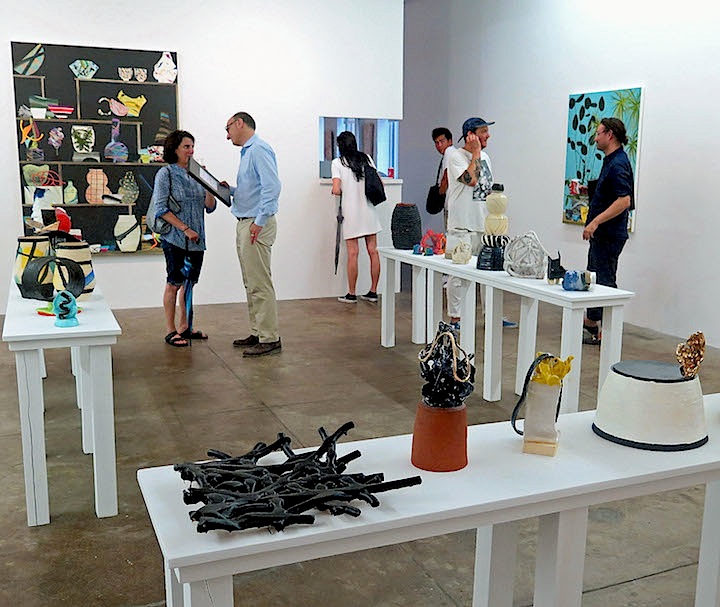 Morgan Lehman Gallery is located at 535 West 22nd Street between 10th and 11th Avenues in the Chelsea gallery district.
Photos 1-3 by Lois Stavsky; 4-6 Dani Reyes Mozeson
{ 1 comment }