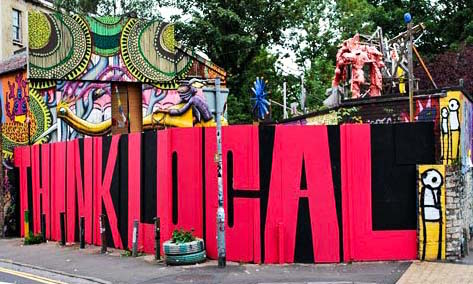 London-based Stik — one of our favorite street artists — recently announced that he had signed, dated and authenticated an original street art work to be auctioned at Phillips this coming Thursday, December 8.  We spoke to him about it:
Can you tell us something about this particular piece? Where was it first painted? And when?
This piece was painted in 2009 on the former Magpie Social Centre in Bristol, England.
What was the significance of the particular space to you at the time?
Bristol was the capital of street art at the time, and Magpie had always opened their doors to me when I took the four-hour coach trip down from London. Earlier this year, Magpie contacted me and asked me to help them raise funds to relocate after they were suddenly evicted from a building where they'd been for about a decade.

Selling artwork that had once been in a public space is quite controversial. Have you any thoughts about that?
By working directly with communities in order to manage their artworks, we are trying to preserve the true social nature of street art in a creative way that benefits that community without negatively impacting the artist. All proceeds go back to the community the artworks were painted for.
Have you authenticated other works? If so, can you tell us a bit about them?
Most of my murals have a strong social meaning and that is represented by where the proceeds are allocated. There have been two others — a satellite dish and a garage door from 2012 — that raised money for local organizations in Hackney, East London. This wooden panel from the old Magpie building will help build a new Magpie Project Space to support a new generation of artists.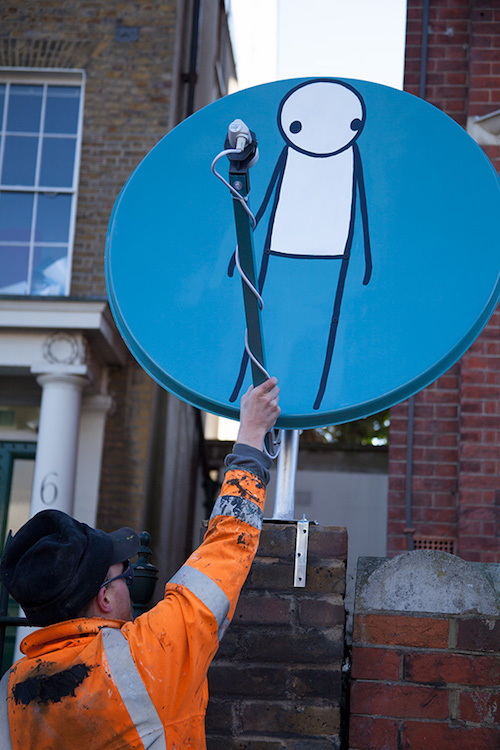 Whom can folks contact if they are interested in acquiring the work?
This piece is going through Phillips London who have been very generous in their support for the sale. Lot 90, New Now Sale, Phillips London 8th Dec 2016. A log of all authenticated street pieces can be seen here
Interview by Lois Stavsky; images courtesy of the artist
Note: Hailed in a range of media from the Huffington Post to the New York Times, our Street Art NYC App is now available for Android devices here.

{ 0 comments }