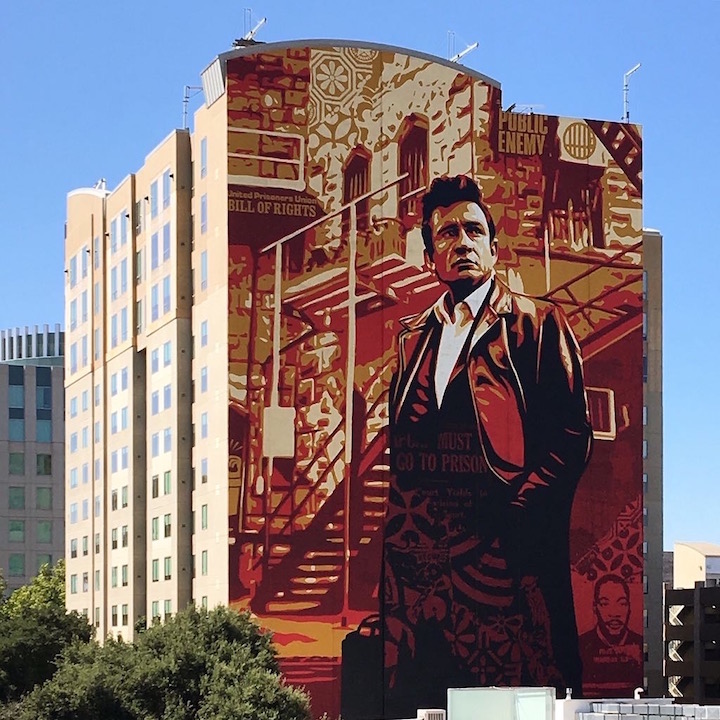 Dedicated to promoting and celebrating public art, Wide Open Walls held its annual festival from August 9 – 19 in Sacramento, California. Local, national and international artists converged once again to transform the city into a tantalizing open air museum, featuring a wide range of diverse artworks. Organized by David Sobon and Branded Arts, it is the largest open air art festival in the USA. The mural pictured above — depicting Johnny Cash at Folsom Prison is the work of Shepard Fairey aka Obey — his largest mural ever in California. What follows are several more images — all captured by NYC-based travel and street photographer Karin du Maire aka Street Art Nomad.
LA-based Shepard Fairey aka Obey mural in progress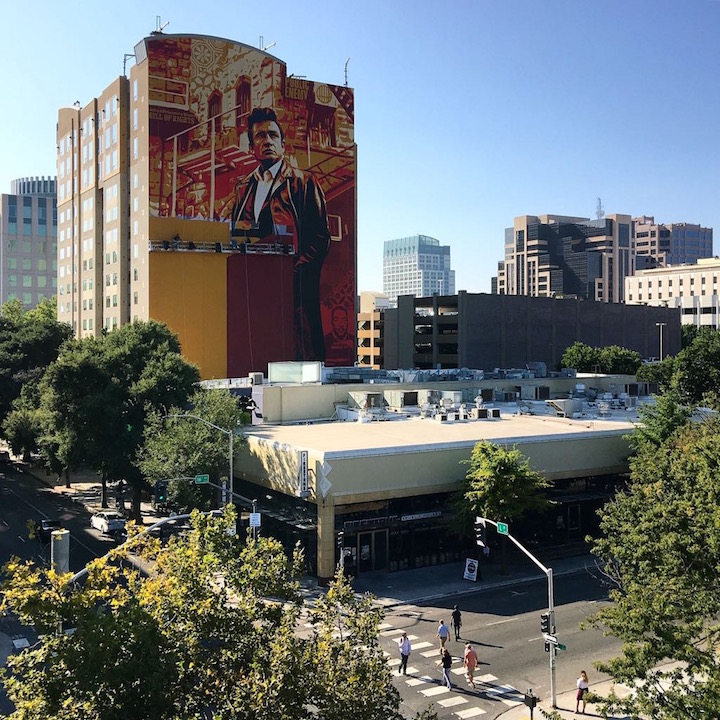 Shenyang, China native Lin Fei Fei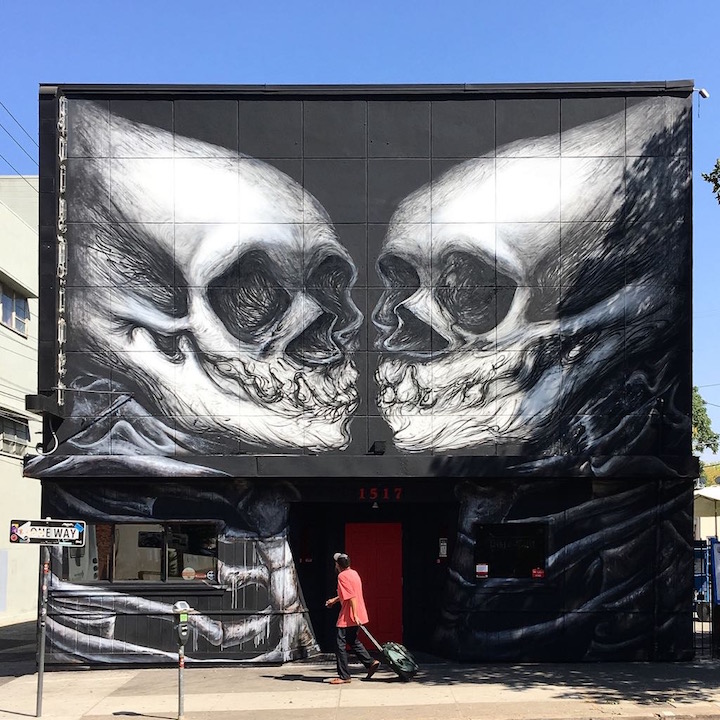 Local artist Michele Murtaugh at work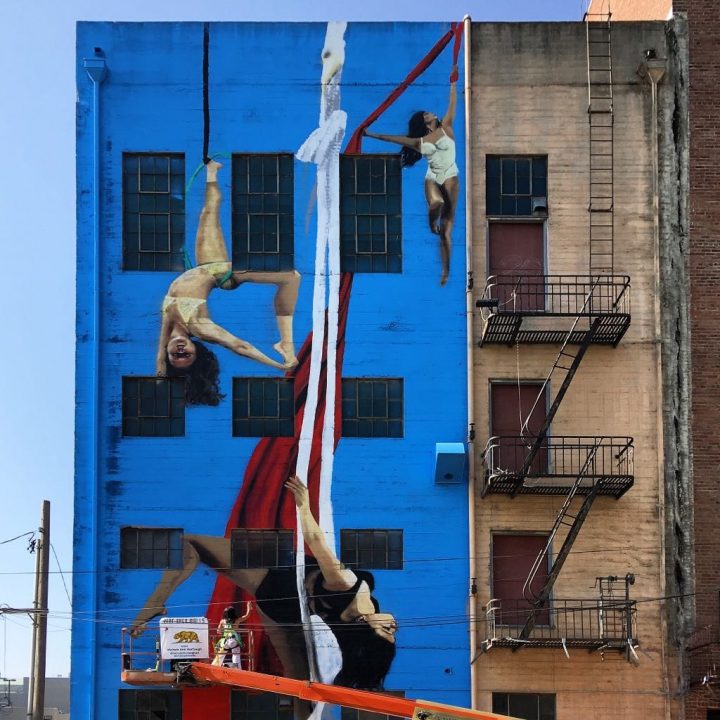 San Francisco-based Monty Guy at work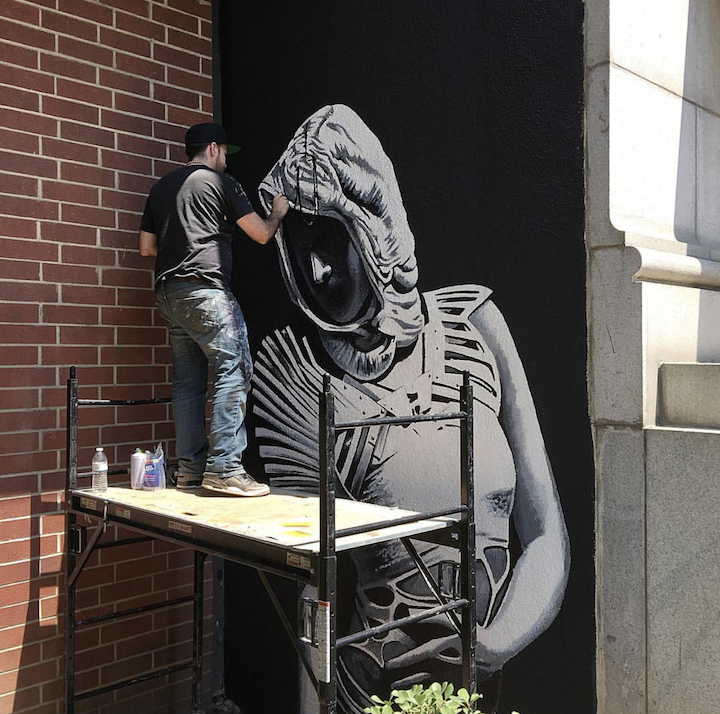 Portuguese artist Bordalo II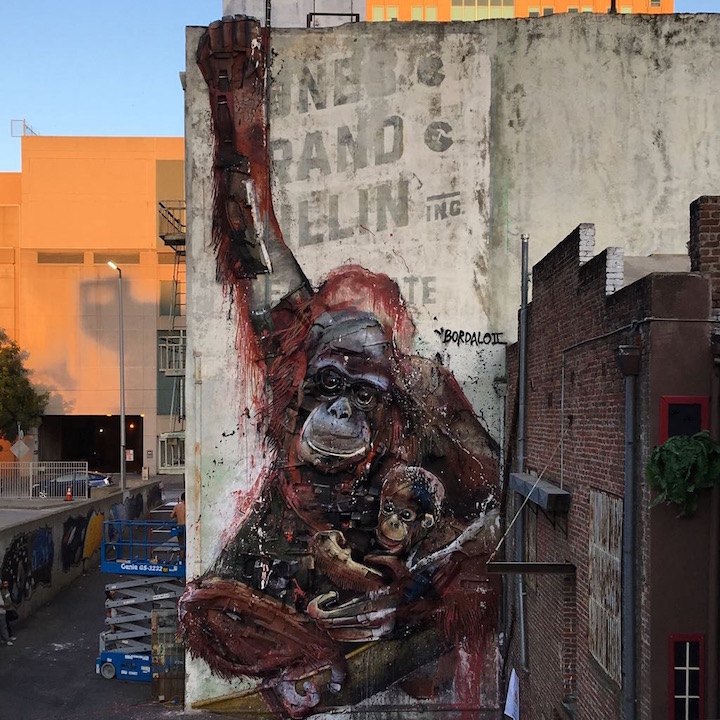 NYC-based Fench artist Hugo Kriegel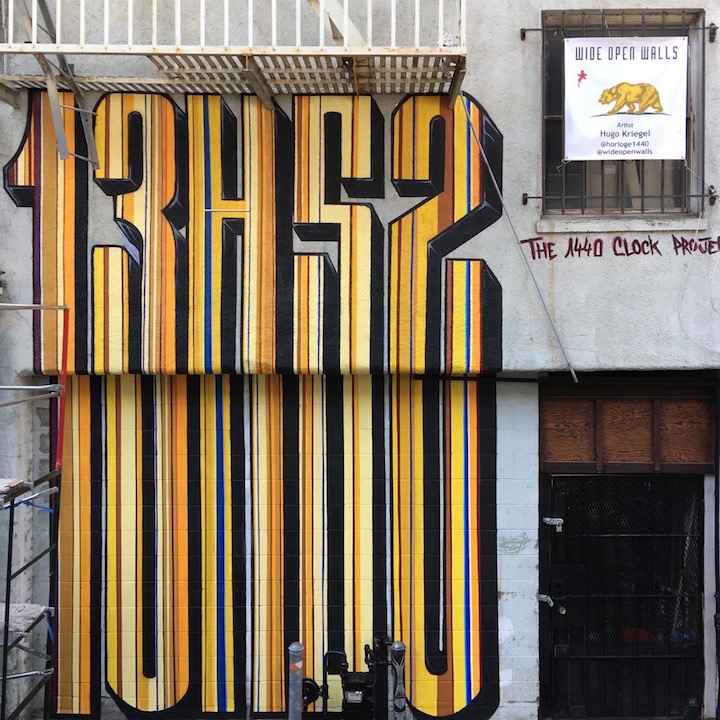 Photos by Karin du Maire aka Street Art Nomad
Note: Hailed in a range of media from WideWalls to the Huffington Post to the New York Times, our Street Art NYC App is now available for Android devices here.

{ 0 comments }