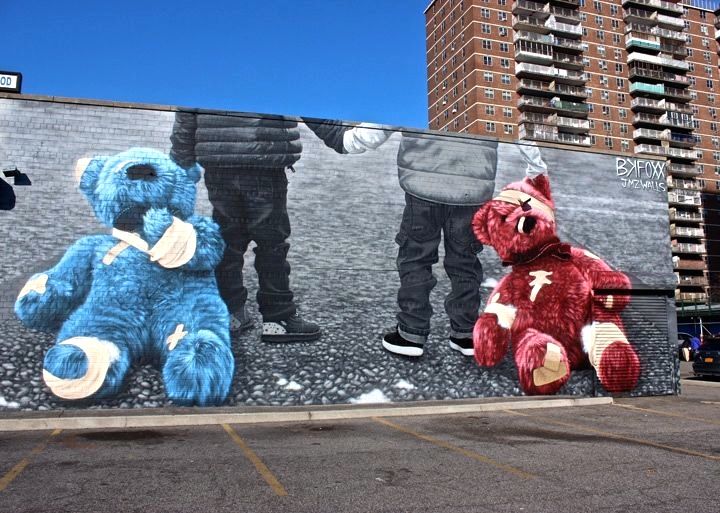 "Helping to make the JMZ lines more colorful one wall, one gate, one space at a time," JMZ Walls continues to bring a diverse range of first-rate street art and graffiti — by both local and global artists — to South Bushwick. I recently had the opportunity to speak to its founder, Alberto Mejia.
When was JMZ Walls first launched?
In the fall of 2014.
What spurred you to initiate it?
I'd been living in Bushwick – off the JMZ lines – for 20 years. In the past several years, I saw positive changes in in other parts of Bushwick that I didn't see happening here.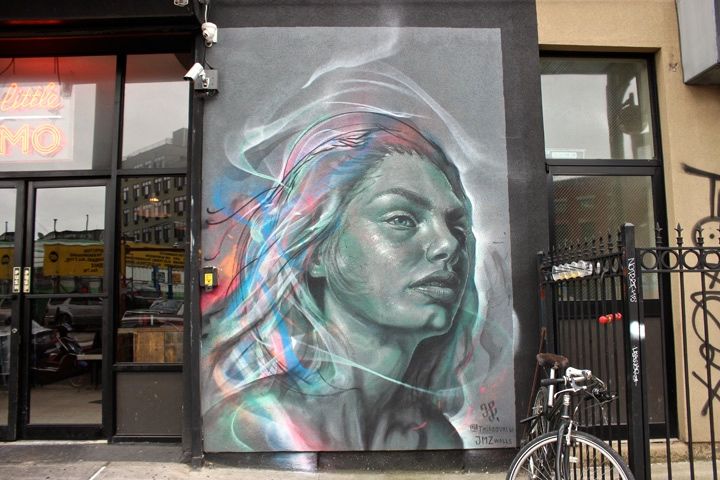 And many of these changes are directly related to the art that had begun surfacing on the streets.
Yes! My vision was to bring street artists, graffiti writers and muralists to my end of Bushwick. And I didn't think that these genres should be kept separate from one another.  Why shouldn't graffiti writers share space with street artists and muralists?
I agree! And the visual impact of JMZ Walls has been great. How did you go about getting walls for artists?
I know many of the building owners. At first I started asking for gates, and soon the owners were offering walls to me.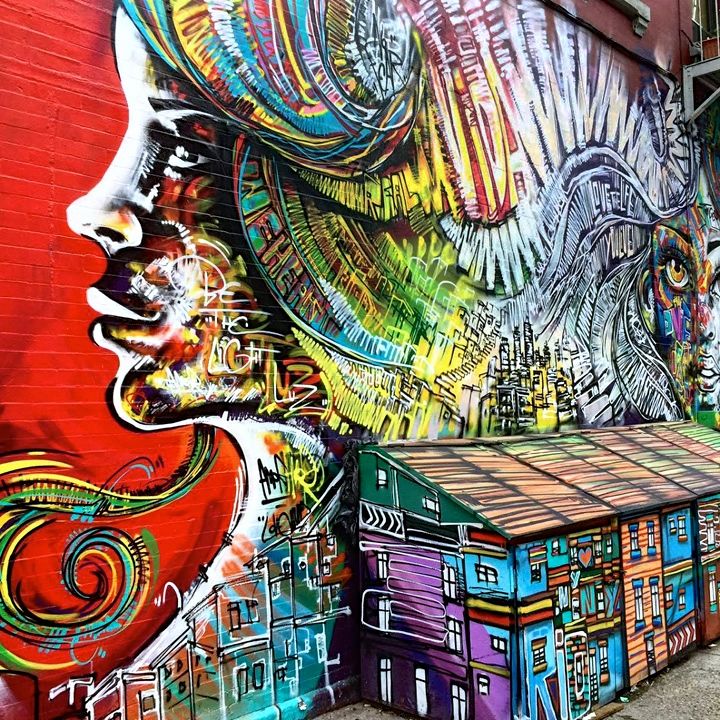 Who were some of the first artists to paint for JMZ Walls?
The first piece was by a German graffiti writer, Byond.  He was followed by Queen Andrea, Claw Money and Dasic Fernandez.  I was inspired by Queen Andrea, in fact, to dedicate an entire block — Lawton Street — to female artists!
How do you decide which artists to include?
I'm interested in giving opportunities to local graffiti artists who haven't had all that many occasions to paint in legal spots. And I love hosting talented artists from abroad who are seeking a space to paint.  I also like giving opportunities to artists who don't generally paint in public spaces.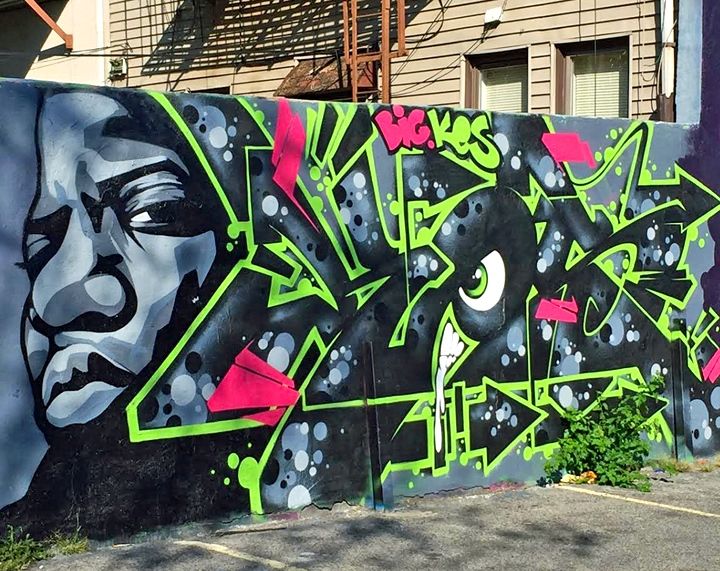 Yes! I was introduced to several artists – including BK Foxx – through JMZ Walls. How has the local community responded to JMZ Walls?
Families have been very appreciative, and the kids love the art. I often hear them saying, "That's cool!" when they pass by.
Yup! You have certainly enlivened this end of Bushwick! It's worth a ride on the J, M or Z line out here just to see these walls you've curated! I've done it often! What – would you say – has been your greatest challenge?
My greatest challenge has been financing it. Supplies and paints are expensive, and artists' budgets are often limited. You can find out here how you can help support us through our recently launched GoFundMe Campaign.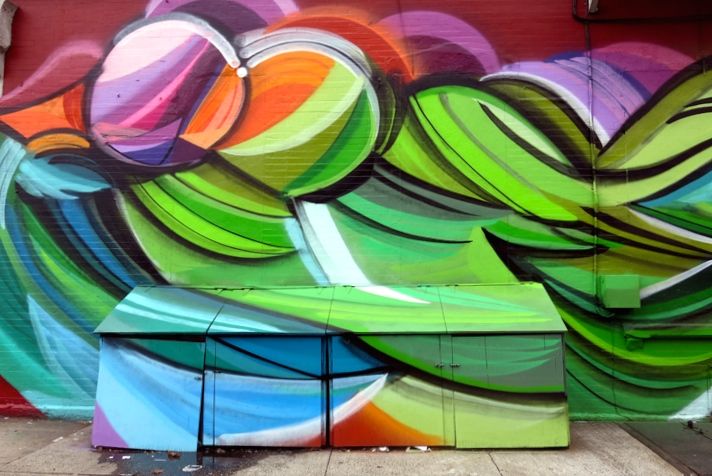 Thank you for all that you've done for the community and for all of us street art and graffiti aficionados. We look forward to what's ahead for JMZ Walls.  And good luck with your GoFundMe Campaign.
Images
1. BK Foxx
2. Brazilian artists Thiago Valdi & l7m
3. Rio de Janeiro-based  Marcelo Ment
4. Kesta 
5. Montreal-based Philippe Mastrocola aka Spraycam
Photo credits: 1 & 2 Tara Murray; 3-5 Lois Stavsky; interview conducted and edited by Lois Stavsky
Note: Hailed in a range of media from Wide Walls to the Huffington Post to the New York Times, our Street Art NYC App is now available for Android devices here.

{ 0 comments }