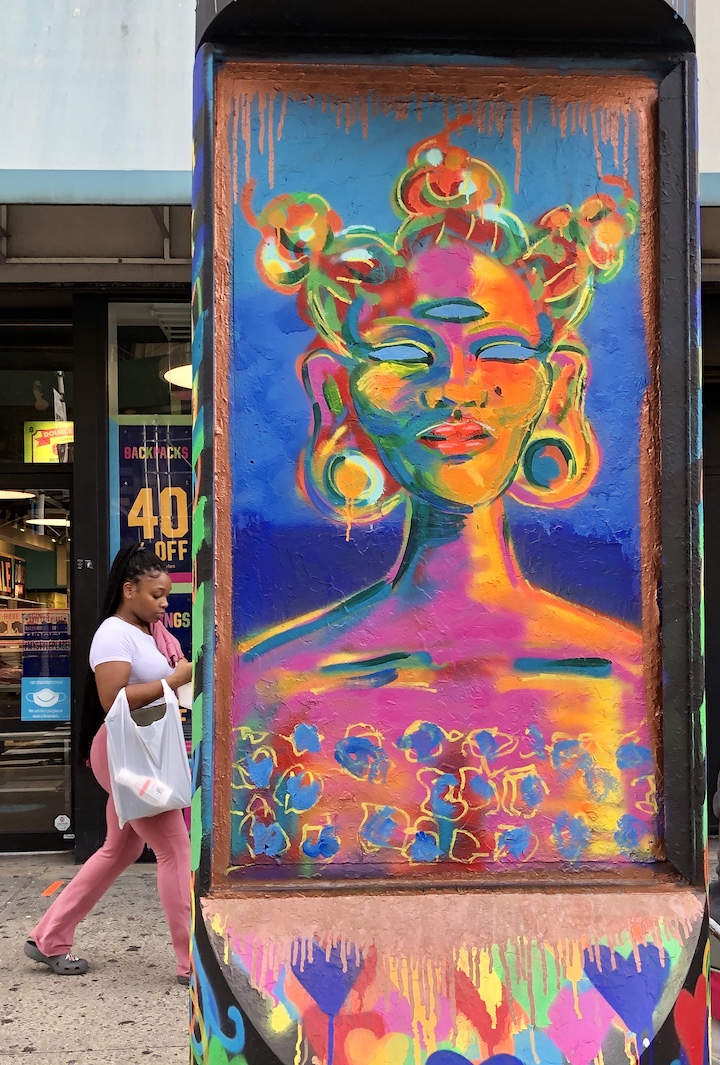 Several artists — whose artworks I had first discovered several months ago on plywood in Soho — have continued to share their visions and talents in Harlem…this time on kiosks. Featured above is the work of Brooklyn-based multidisciplinary artist  Konstance Patton aka KonArtStudio. What follows are some more public artworks I recently came upon while walking west on 125th Street:
Also by Konstance Patton aka KonArtStudio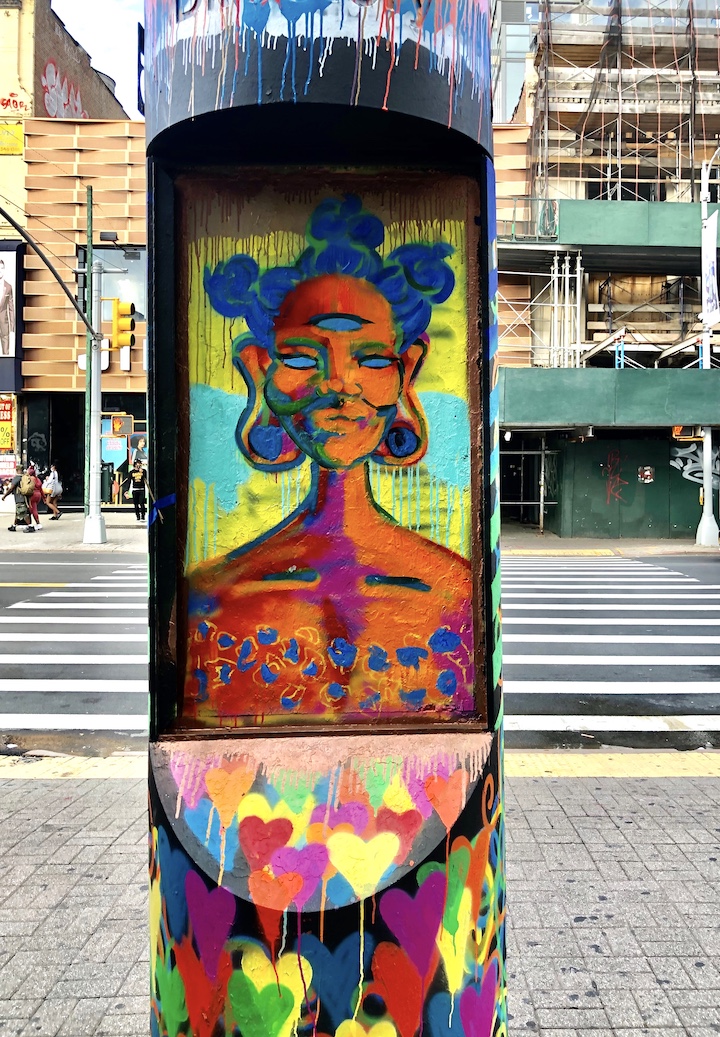 Multimedia artist Sule Marquez-Monsanto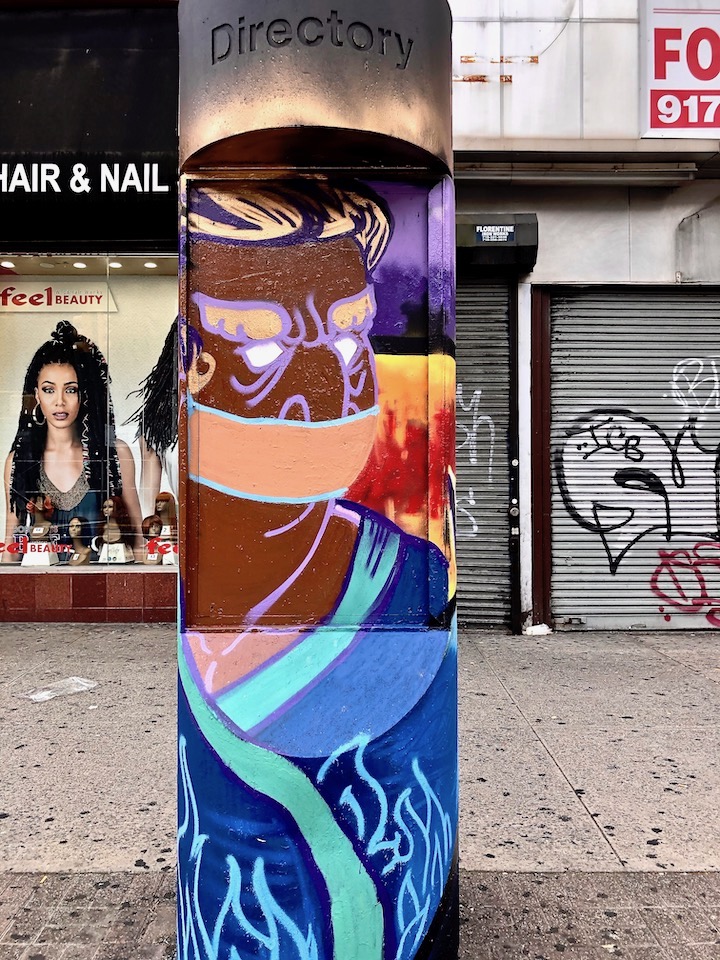 Brooklyn-based artist Manuel Alejandro Pulla aka The Creator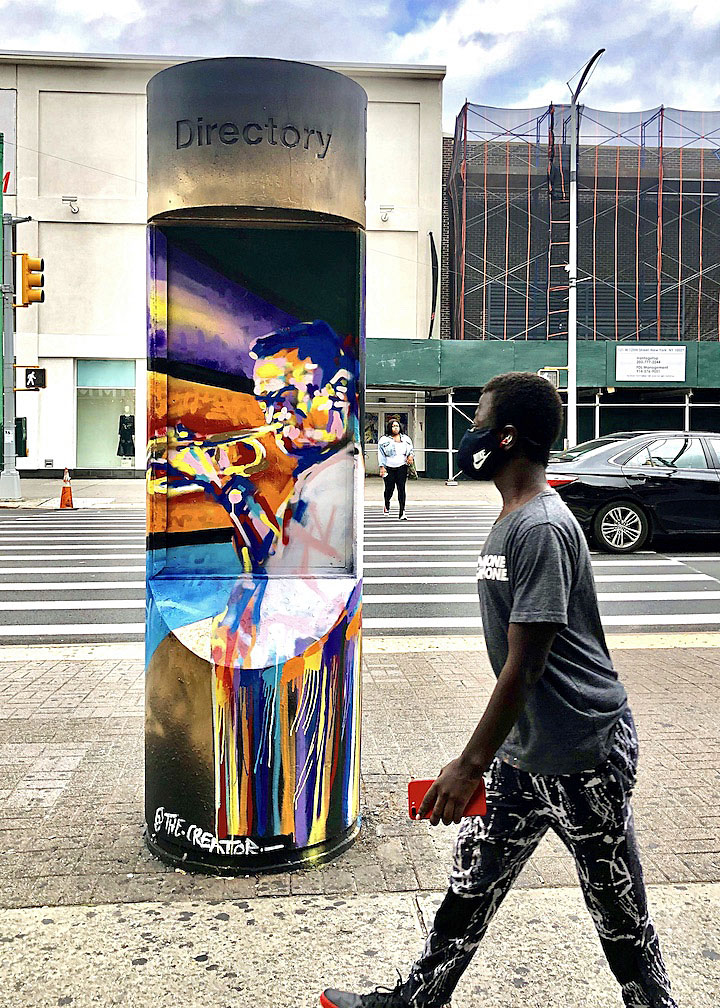 The hugely talented visual artist Brendan T Mcnally in collaboration with artist/activist Amir Diop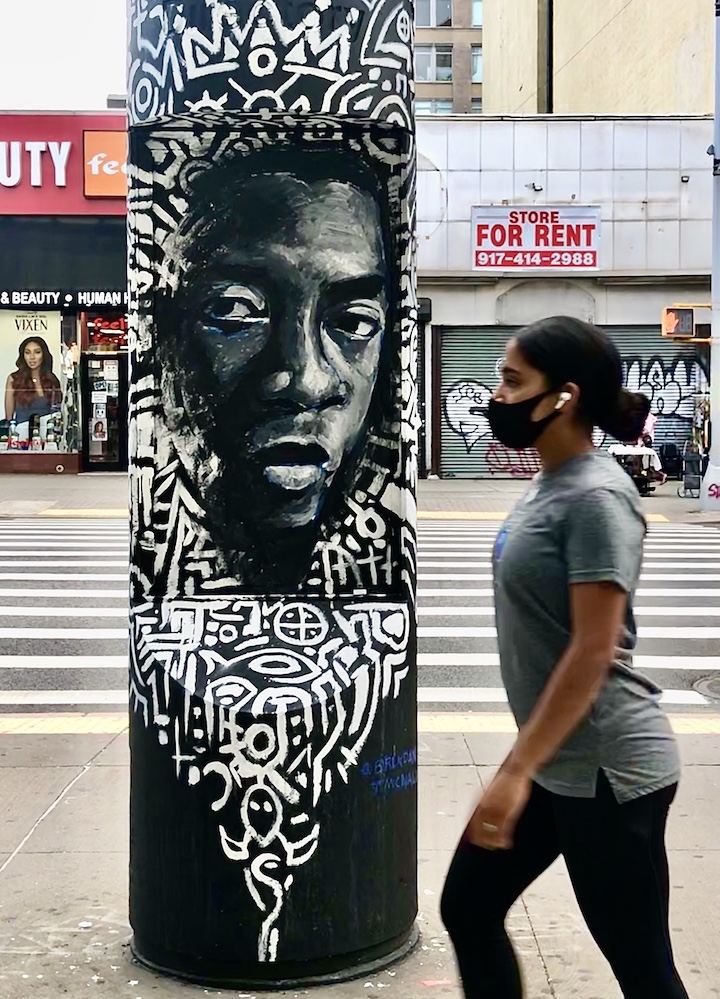 And some words of wisdom–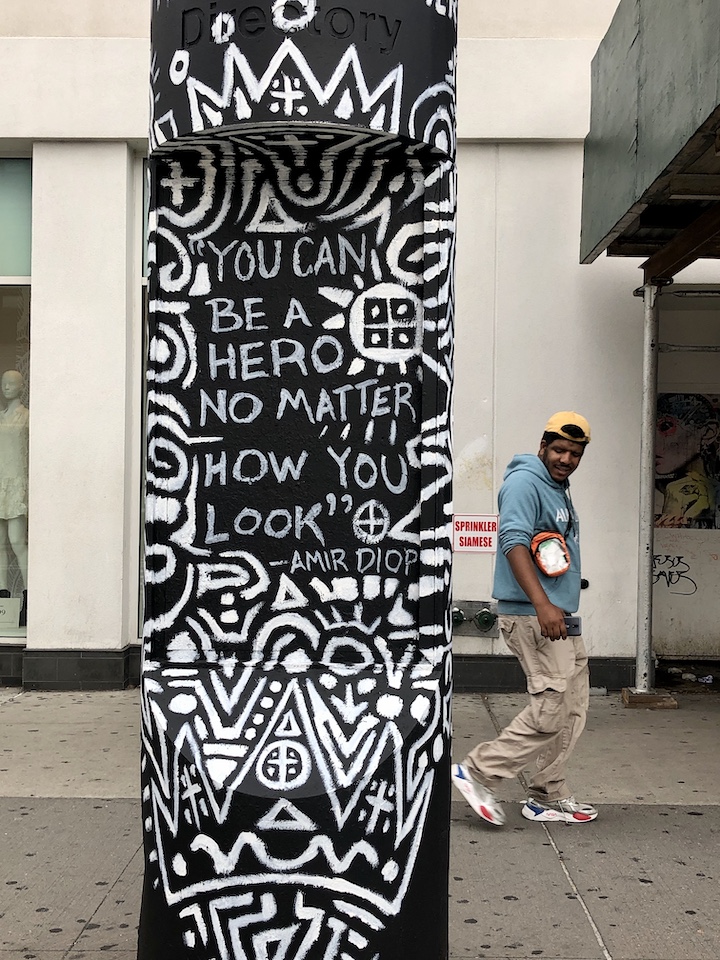 Note: Konstance Patton, Sule, Brendan T McNally and Amir Diop — all members of the Soho Renaissance Factory — have been busy at work inside a huge studio space in Soho.
Photos by Lois Stavsky
{ 0 comments }