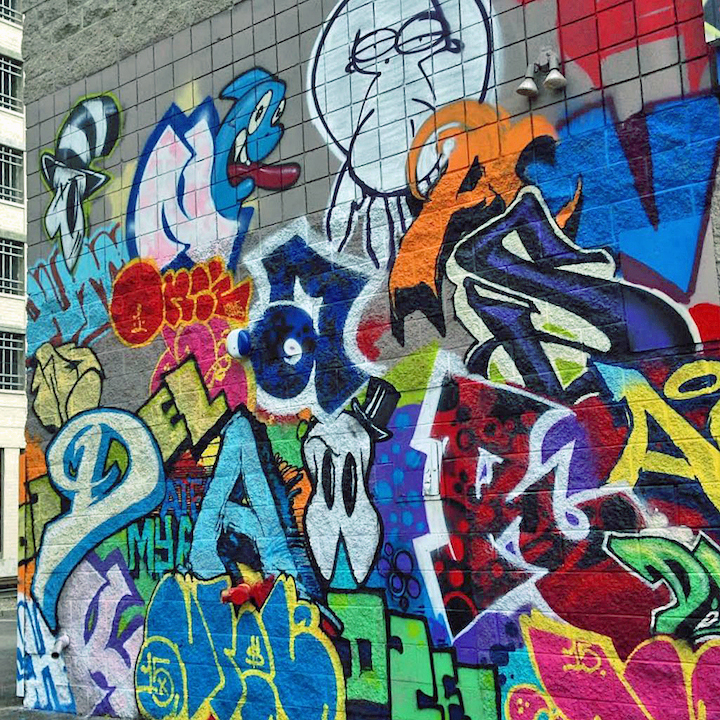 "There's some amazing talent here," commented a rather staid looking older man – dressed in a three-piece suit – as he saw me approaching the former Pep Boys shop in Downtown Jersey City. And, indeed, there is! Thanks to the efforts of the indefatigable Greg Edgell aka Green Villian and the dozens of artists who came together last week, the former shop now boasts some of the finest graffiti to be found anywhere.  Here is just a sampling: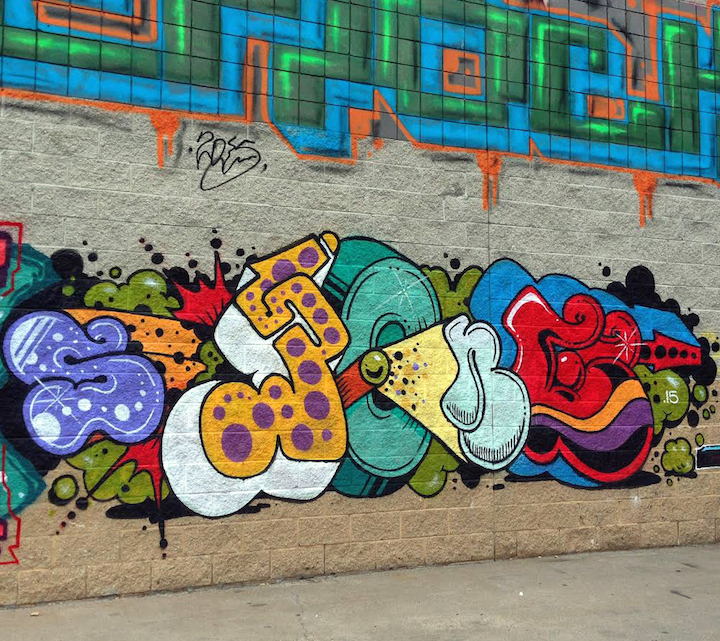 Mr Mustart and Distort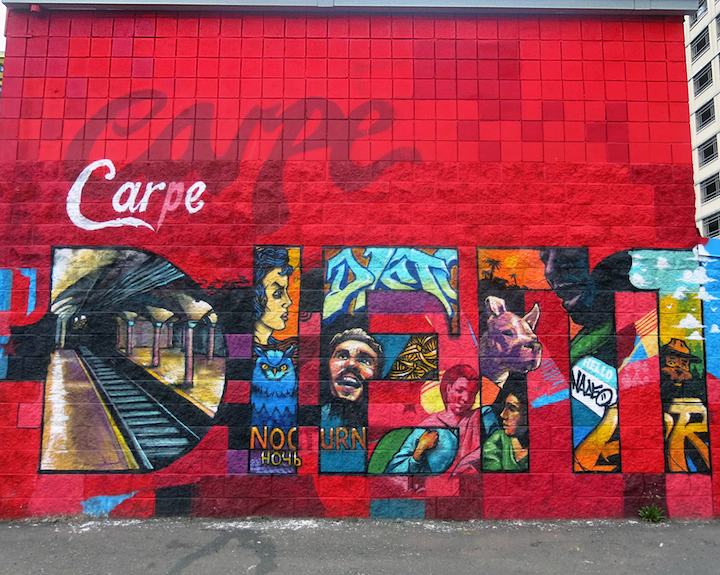 Mr Mustart and Era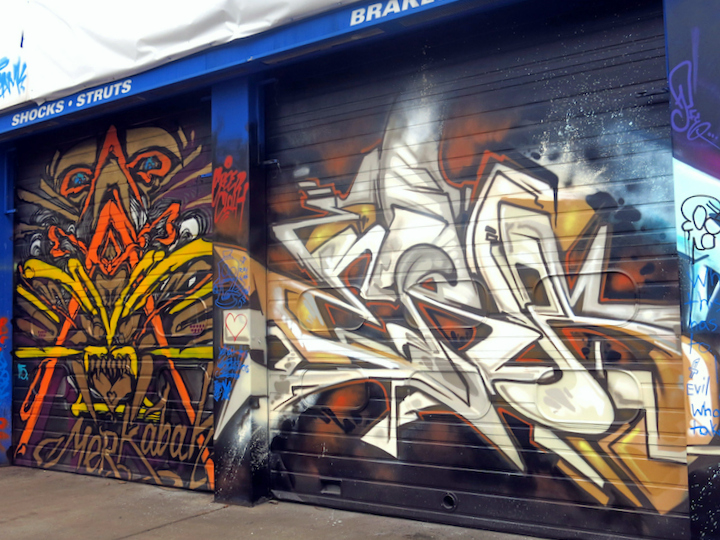 Mr Abillity and Chopla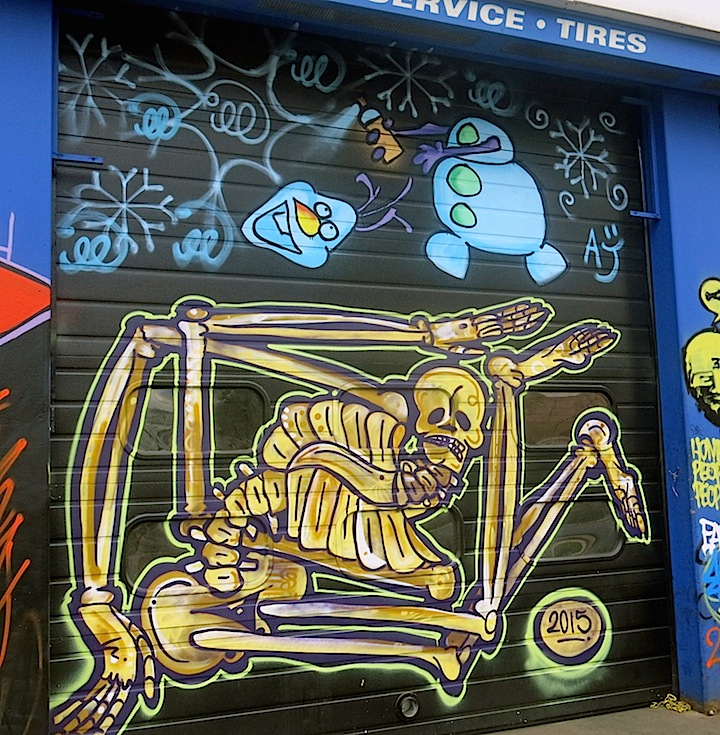 Pomer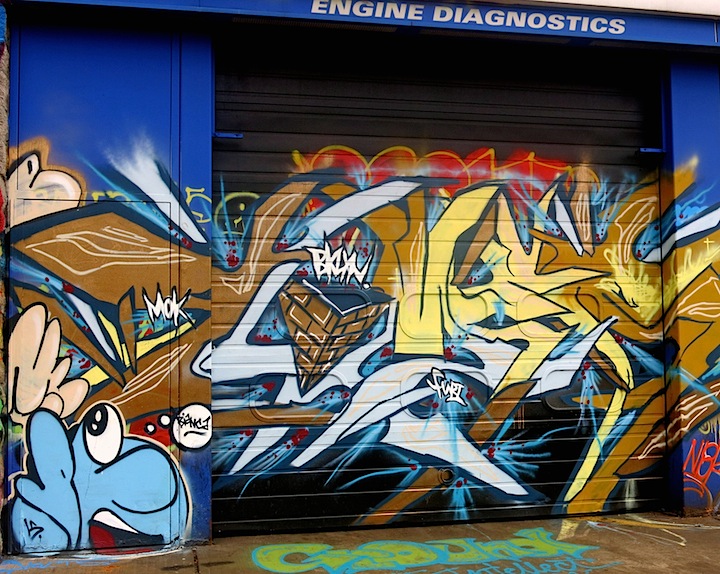 Distort and Mr Mustart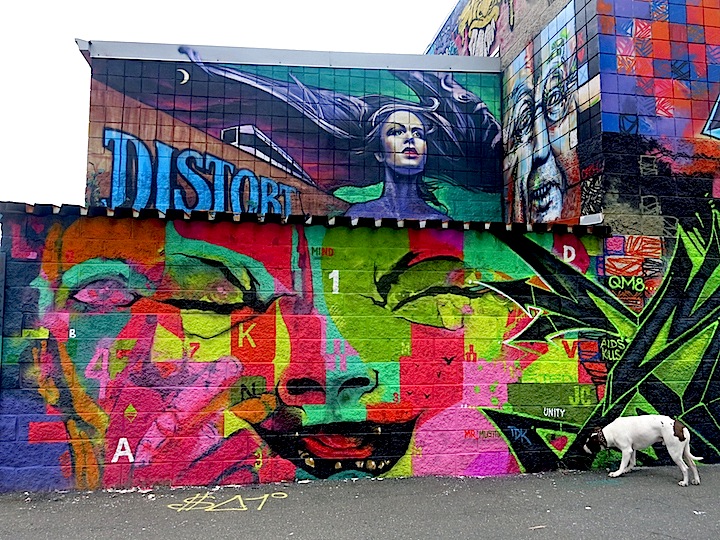 Clarence Rich, Dzel and Nark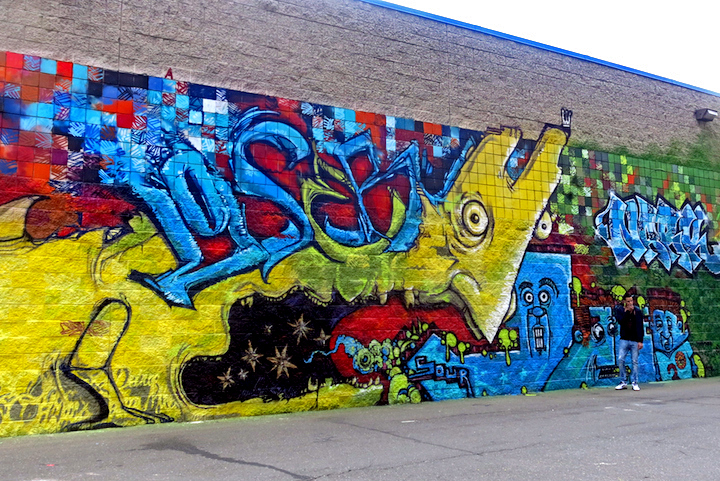 Paws 21 — with Green Villain to the right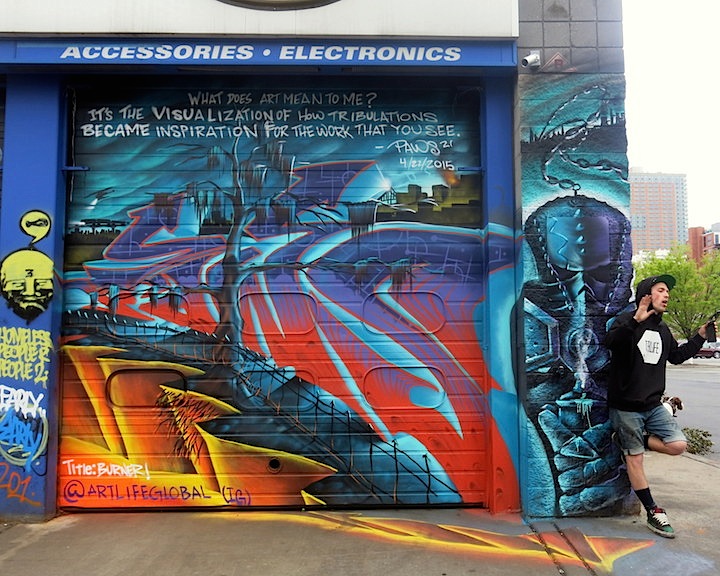 The Pep Boys shop is located on 410 Marin Boulevard, a few blocks away from Newport Mall. Originally slated for demolition this past Friday, the building will remain for at least another month. We will be back!
Photos by Lois Stavsky
{ 0 comments }