La Maison d'Art, a lovely guesthouse on West 132 Street in Harlem, is also home to some intriguing art.  On exhibit in its indoor gallery through August 28 is "GETTING UP!" — the Evolution of Graffiti. Here is a small sampling of what is on display:
The legendary T-Kid, Back in Da Day, Acrylic spray on canvas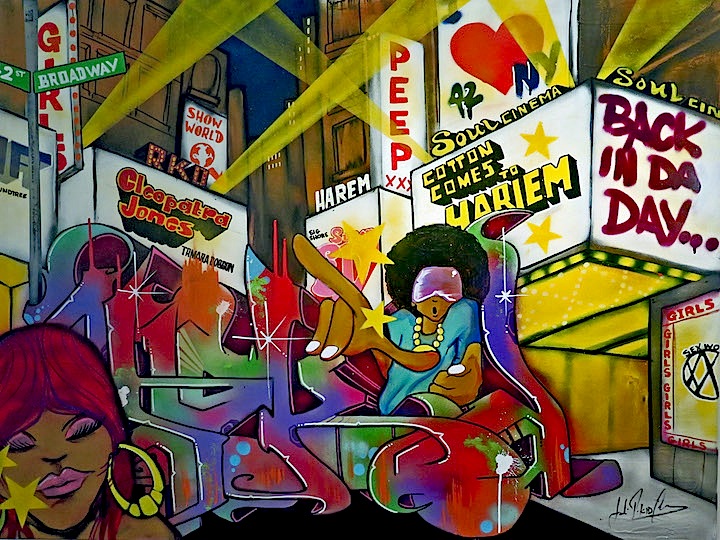 King Trio, Acrylic spray on canvas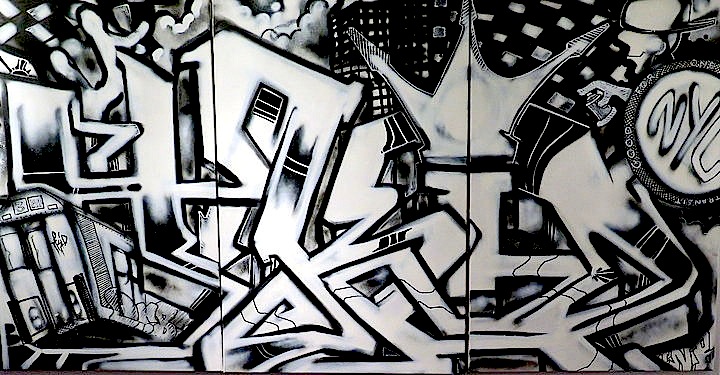 MRS — whose works we've seen on the streets of the Bronx –Contact High, Acrylic and mixed media on canvas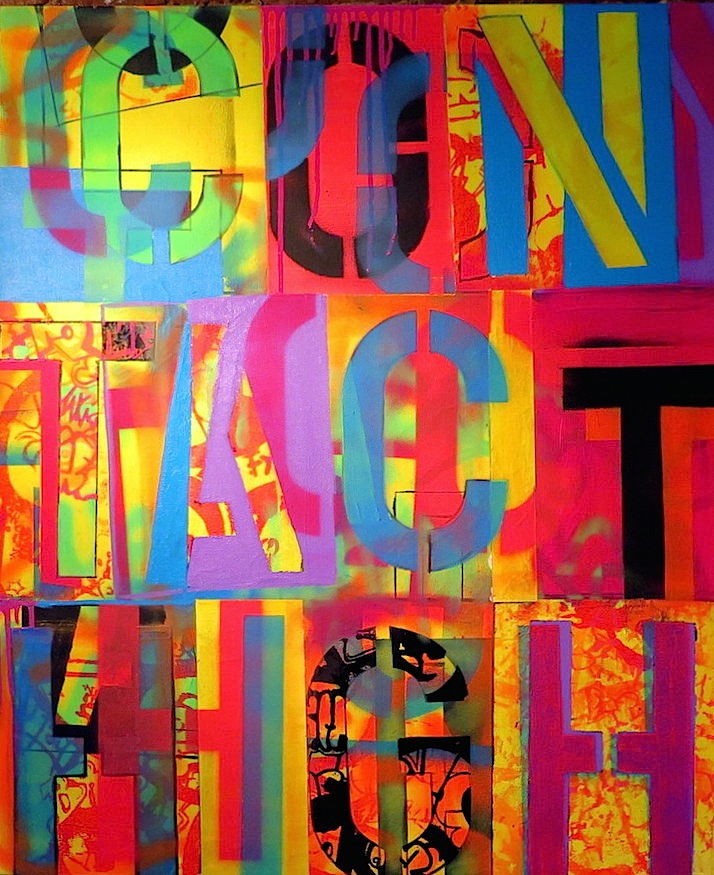 French artist Oeno, Mechanical Child  Stencil, spray paint,  pencil, markers on canvas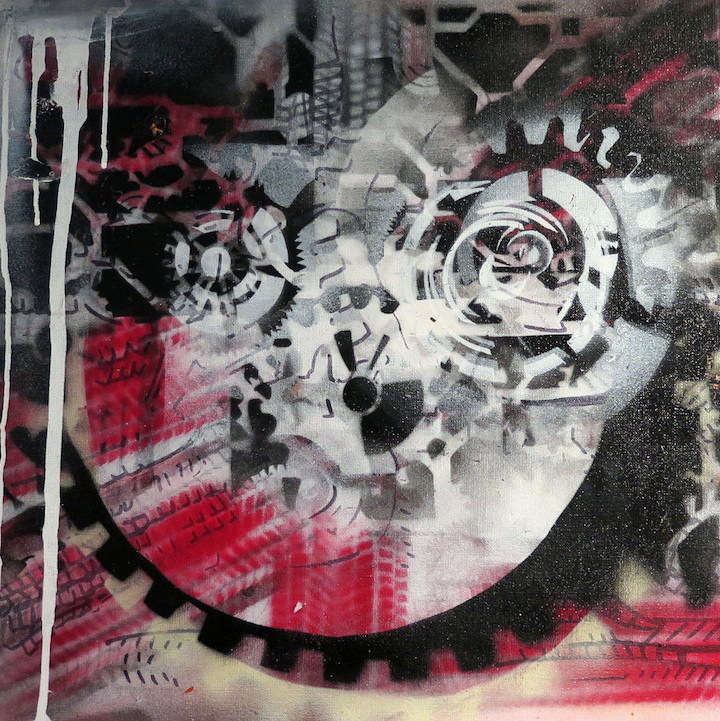 Harlem-based Royce Bannon aka Choice Royce, Everyday Hustle, Acrylic on oak (top left); Alone by Myself, and Ride or Die, Acrylic and spray paint on wood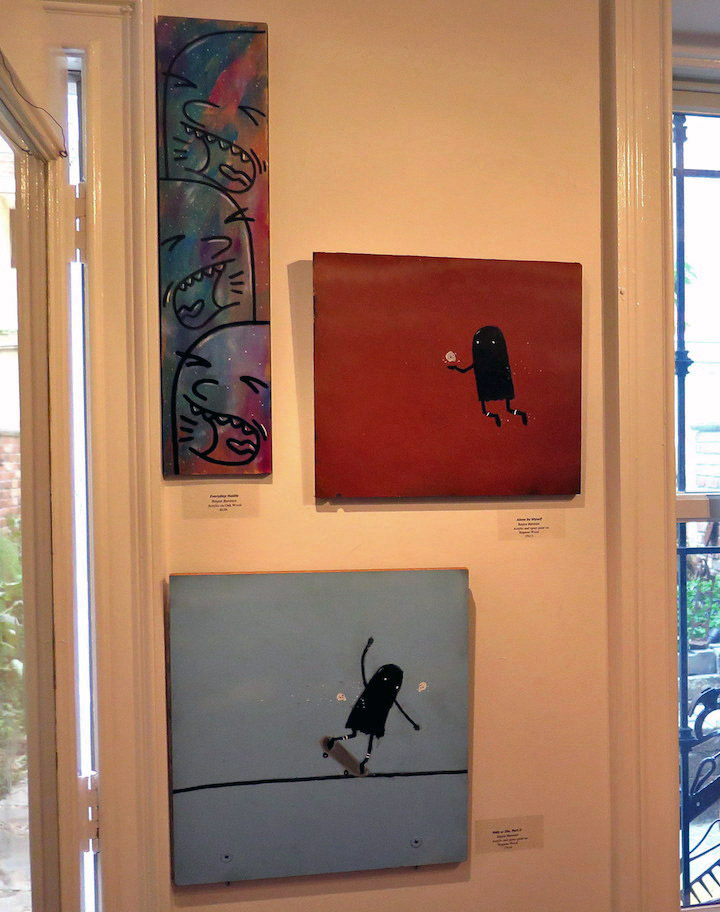 And in the garden is a huge array of works in different media forged with found objects by the masterful Linus Coraggio.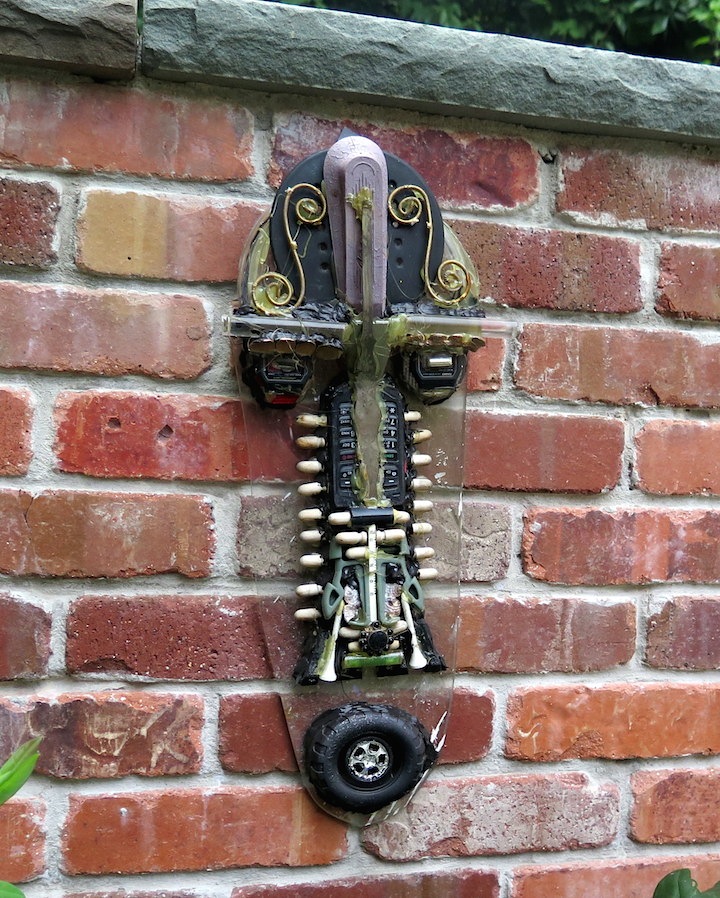 Close-up from huge mixed-media installation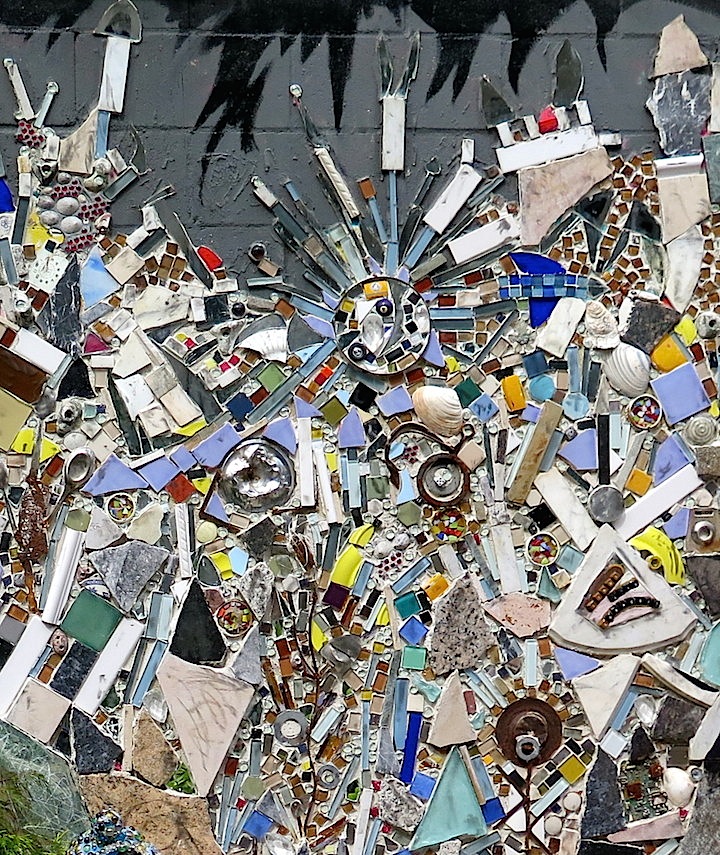 Also on exhibit in the gallery are works by Paul Deo,  Mathametics Patterson, Flygirrl and Ausm.  La Maison d'Art is located at 259 W 132 Street in Harlem.
Photos by Dani Reyes Mozeson  
{ 0 comments }