gallery nine5 will host a block party this evening — from 6-8pm — to celebrate the transformation of its gallery walls into a vibrant, magical public sphere. Here are a few recently captured images:
Vor138's completed piece with TATS CRU on the left and Bisco Smith to the right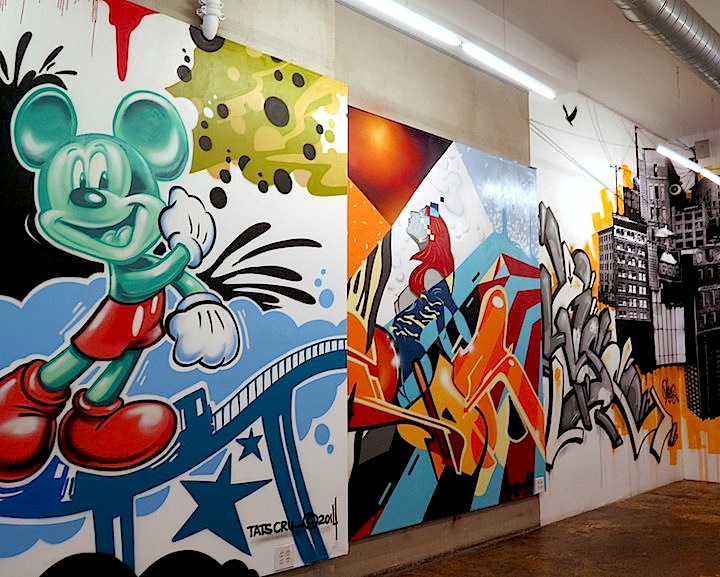 Shiro at work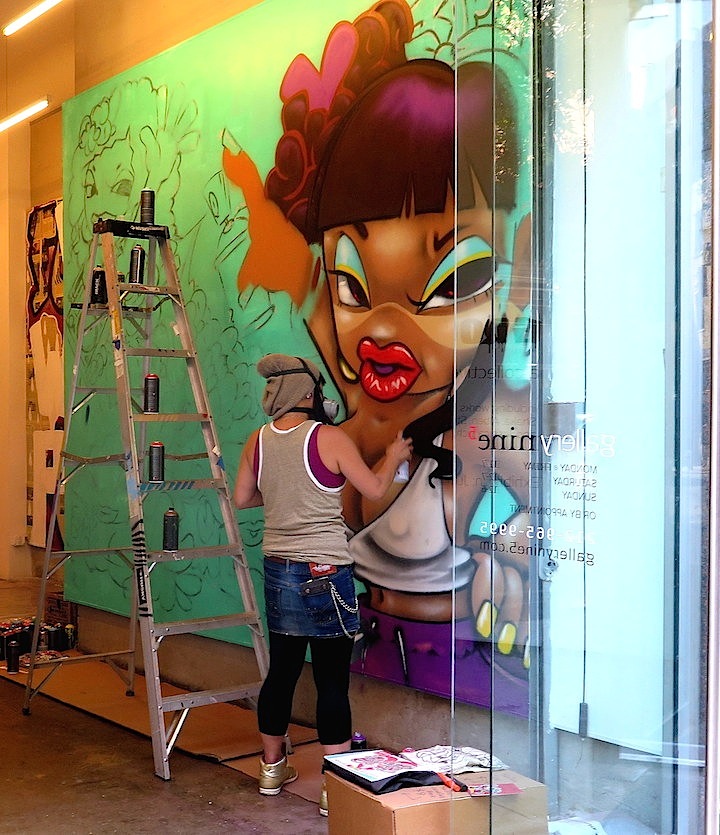 And her completed piece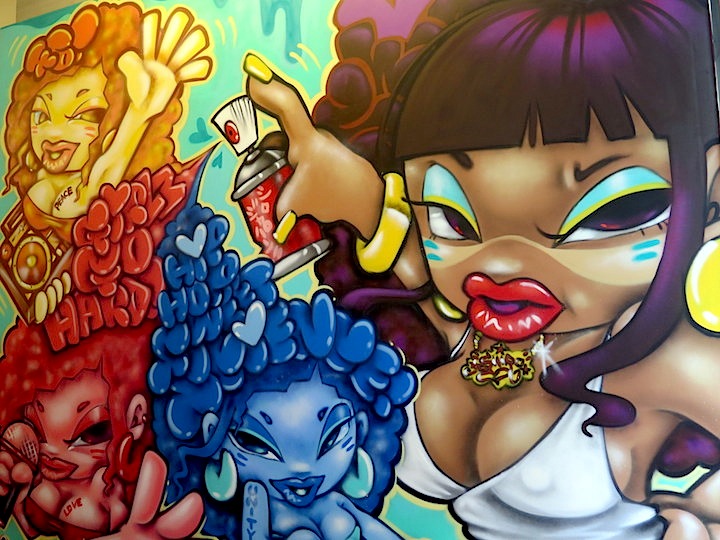 Ket — who has been transforming his original piece with political references and names of victims of violence and war; it's certain to look different this evening from the close-up captured here!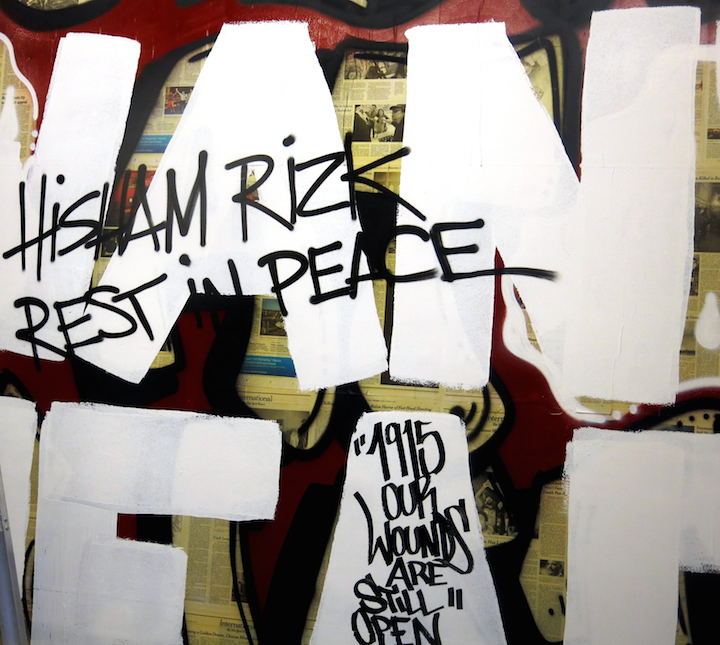 And the always-wonderful Rubin415 at work on Monday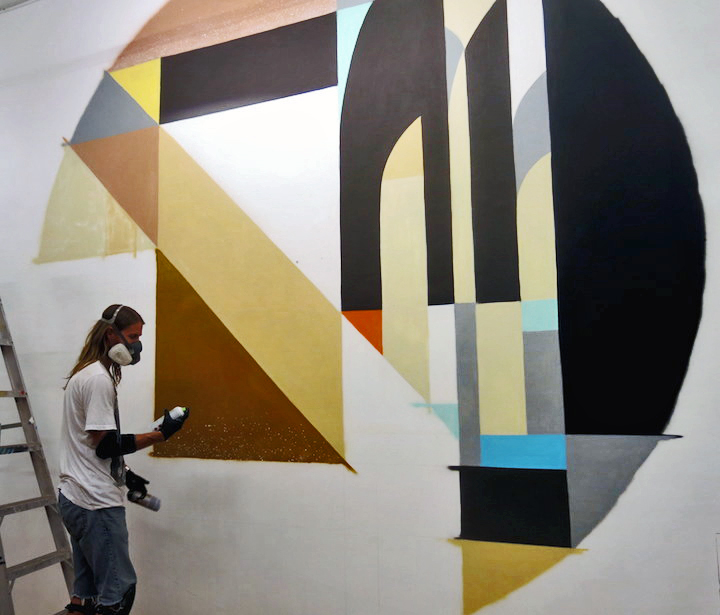 gallery nine5 is located at 24 Spring Street, and if you can't make it this evening, you can check out the site-specific exhibit through July 30.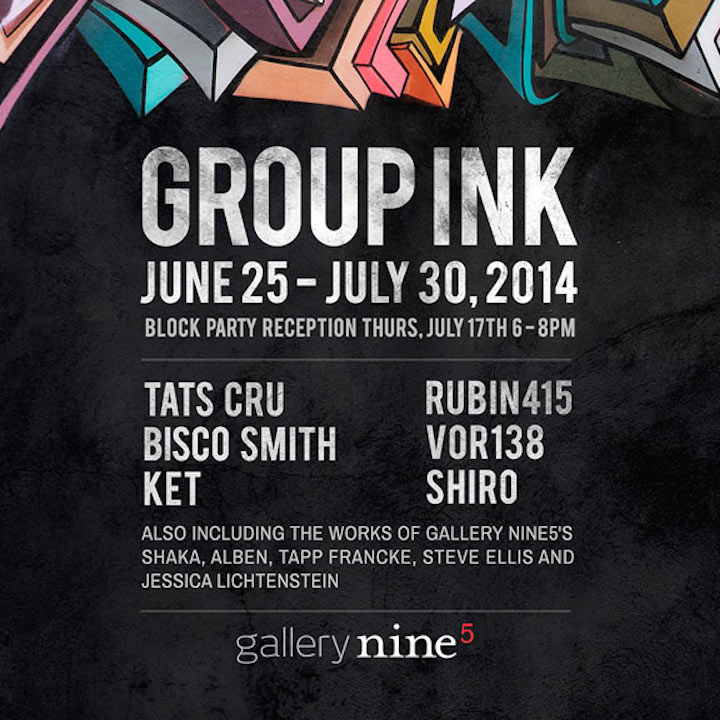 Photos: 1-4 by Dani Reyes Mozeson; 5-6 by Lois Stavsky
{ 0 comments }