Inaugurating its New York space with a sprawling, hugely impressive exhibition of a broad range of works by the late Jean-Michel Basquiat, the Brant Foundation has brought the spirit of the legendary artist back to the East Village. Curated by Brant Foundation founder Peter M. Brant with Basquiat scholar Dieter Buchhart and organized in collaboration with the Fondation Louis Vuitton, the exhibition, itself, is a cause for celebration. The image featured above, "Untitled," was fashioned by the artist in 1981 with acrylic, oilstick, and spray paint on wood, A few more images featuring Basquiat's raw and largely irreverent aesthetic, captured at this splendid exhibition, follow:
Museum Security (Broadway Meltdown), Acrylic, oilstick and paper collage on canvas, 1983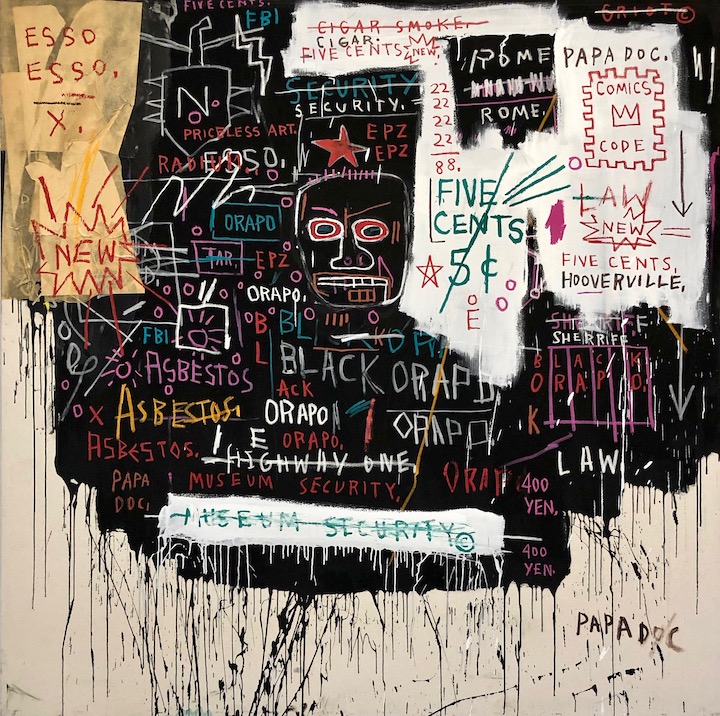 Big Shoes, Acrylic, oilstick and collage on canvas, 1983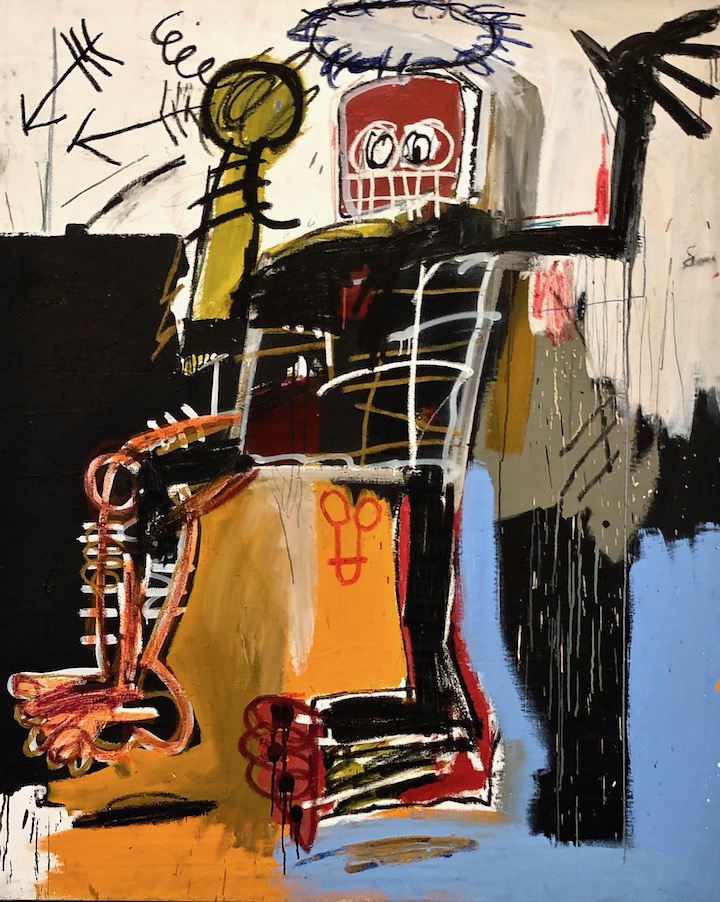 Hollywood Africans, Acrylic and oilstick on canvas, 1983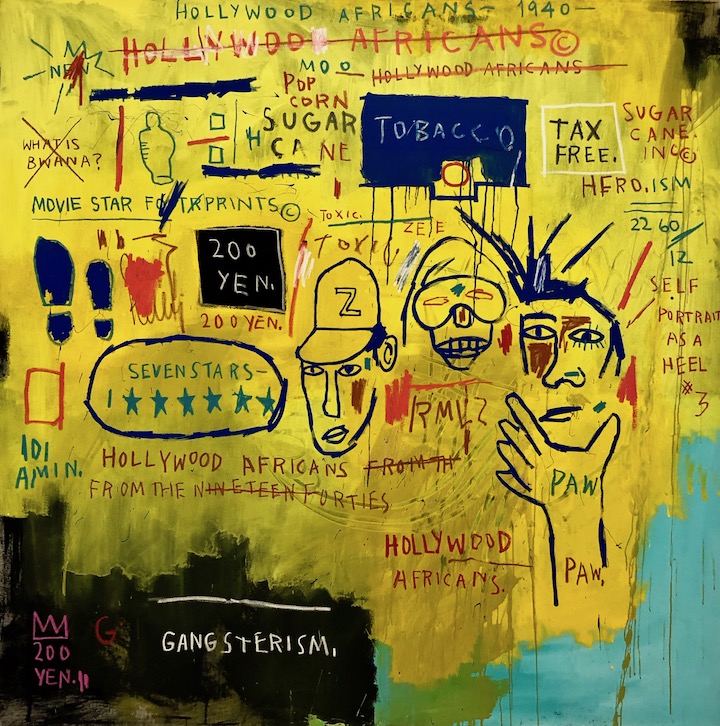 Irony of a Negro Policeman, Acrylic and lipstick on wood, 1981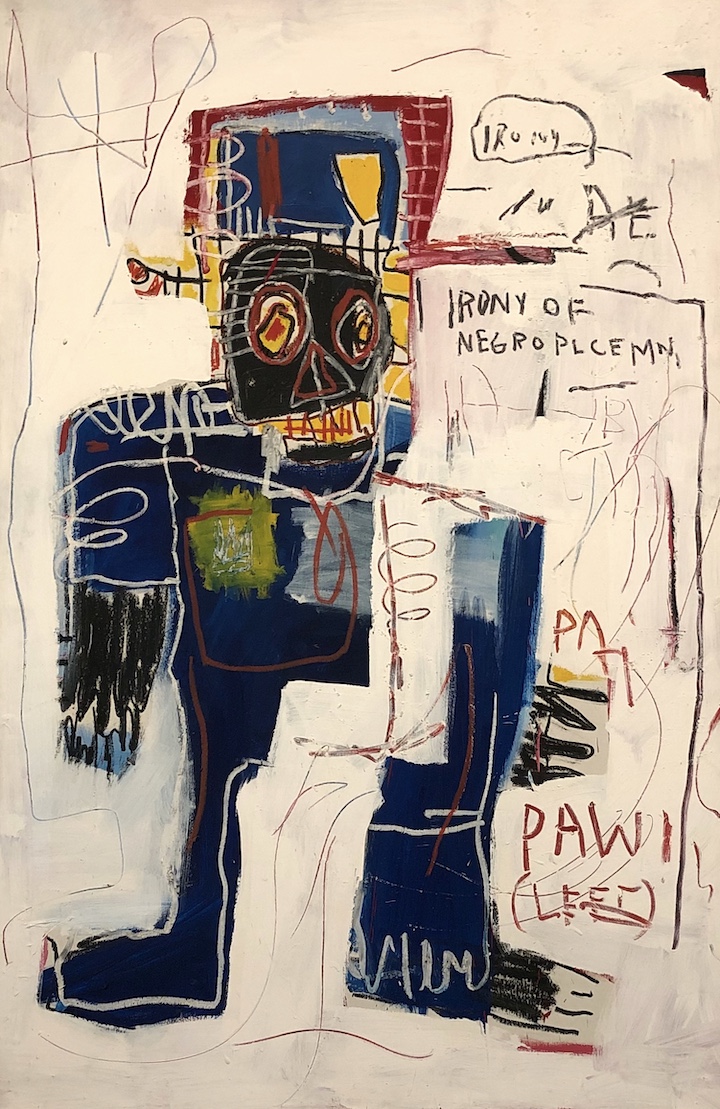 Arroz con Pollo, Acrylic and oilstick on canvas, 1981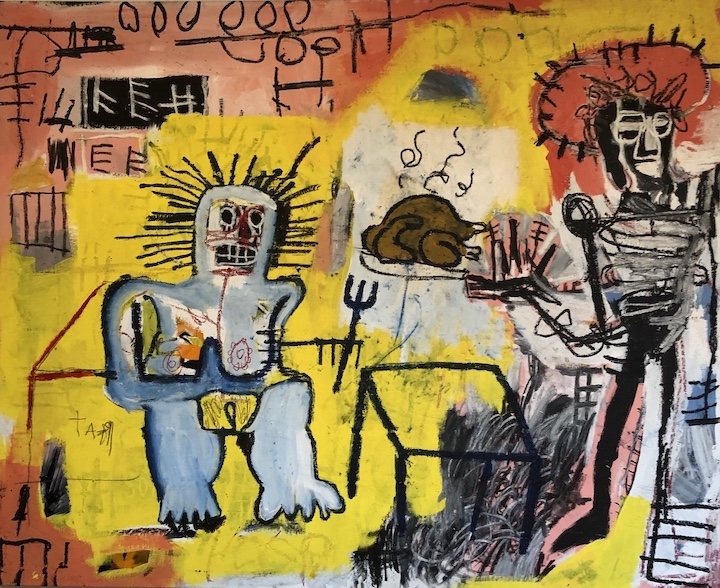 Boy and Dog in a Johnnypump, Acrylic on canvas, 1982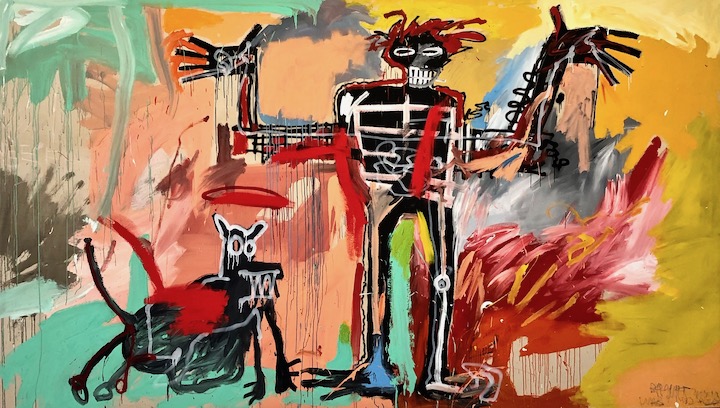 The exhibition continues at the Brant Foundation, 421 East Sixth Street, through May 15. Although admission is free, reservations are necessary.
Photos of images by Lois Stavsky
Note: Hailed in a range of media from WideWalls to the Huffington Post to the New York Times, our Street Art NYC App is now available for Android devices here.

{ 0 comments }