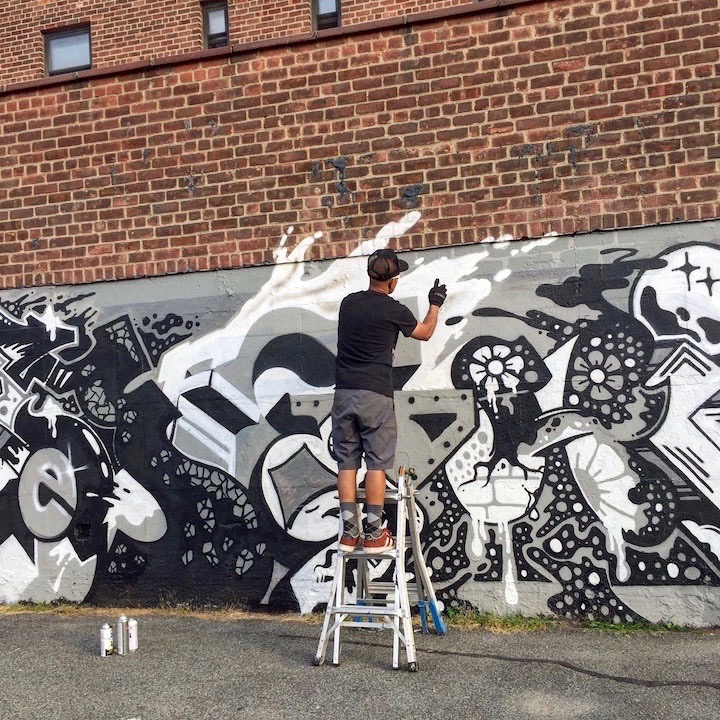 Painted collaboratively by Queens-based Diego 127, FCEE and Whisper aka Chip Love, a fantastical alphabet mural has made its way onto a huge wall on 78th Street adjacent to the Garden School in Jackson Heights. While visiting the site as the mural was near completion, I spoke to classic graffiti writer, Diego 127, who had secured the space.
What an ideal spot for such a striking mural! 
Yes! I'd been eyeing this wall since I moved into this neighborhood in 2004.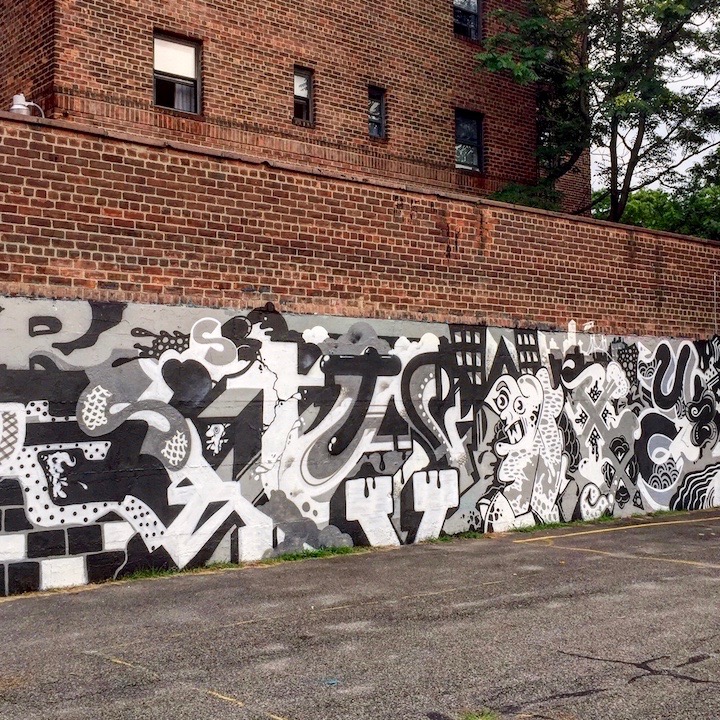 And how did you go about securing it for this mural?
I eventually connected with Dudley Stewart, an active member of the local community and the president of the Jackson Heights Green Alliance. And he was able to get us the support that we needed to make this happen.
How did you come up with this concept — this amazing alphabet?
Lots of text messages between Chip and me! And we loved the idea of playing with the letters of the alphabet — as we so often do — on a big wall.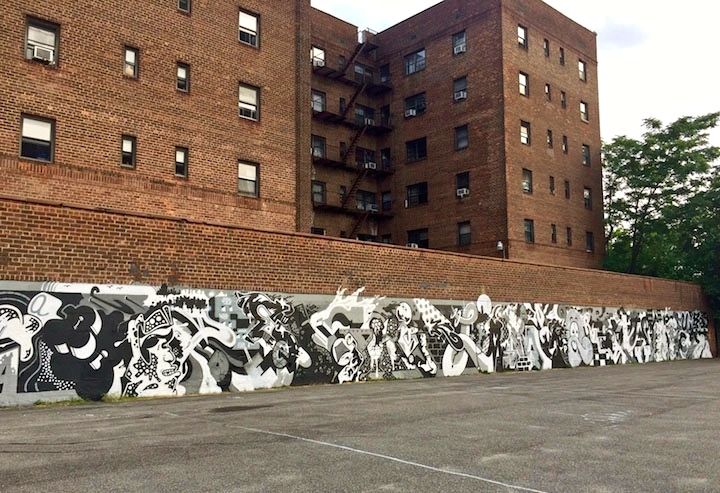 Why did you choose to work with white, black and grey? I love the effect. The impact of this mural is tremendous.
As an illustrator, I often work in black and white. And Chip, in particular, loves black and white.
Did you guys work from an initial sketch or did it all happen on site?
We had developed a loose plan. But the mural, itself, evolved organically. We free-styled, continually revising it and adding to it.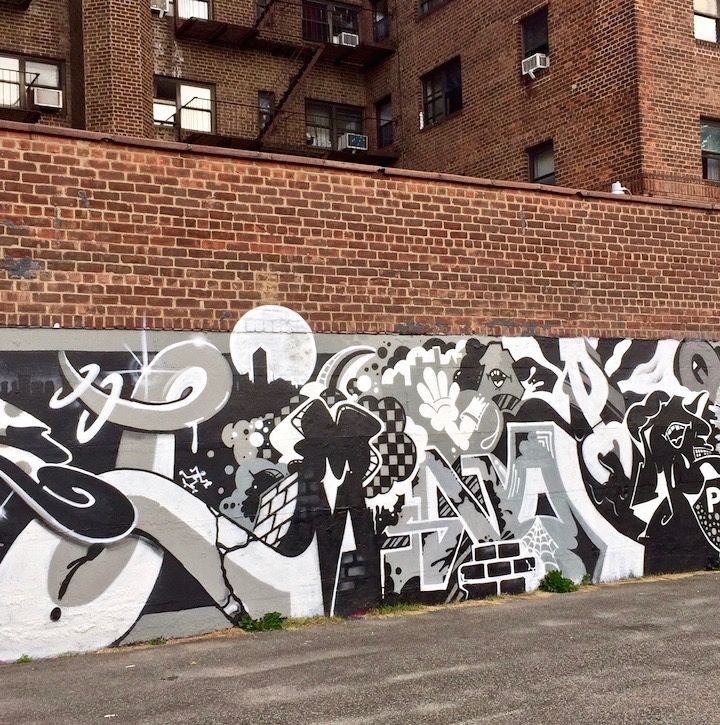 How long have you guys been working on this mural?
We started in May; so it's been two months.
How have the kids responded to it?
They love it and they've loved watching the process.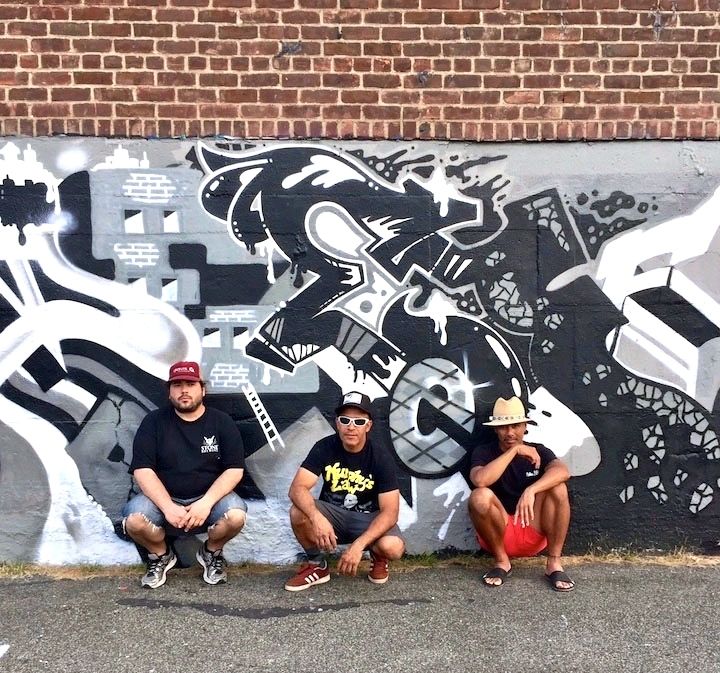 Congratulations on this! I'm so glad I got to see it!  What a fantastical alphabet!
Interview with Diego 127 by Lois Stavsky; all photos by Lois Stavsky; photo #1 features FCEE; seated in final photo are: Whisper aka Chip Love, FCEE & Diego 127.

Note: Hailed in a range of media from WideWalls to the Huffington Post to the New York Times, our Street Art NYC App is now available for Android devices here.

{ 0 comments }