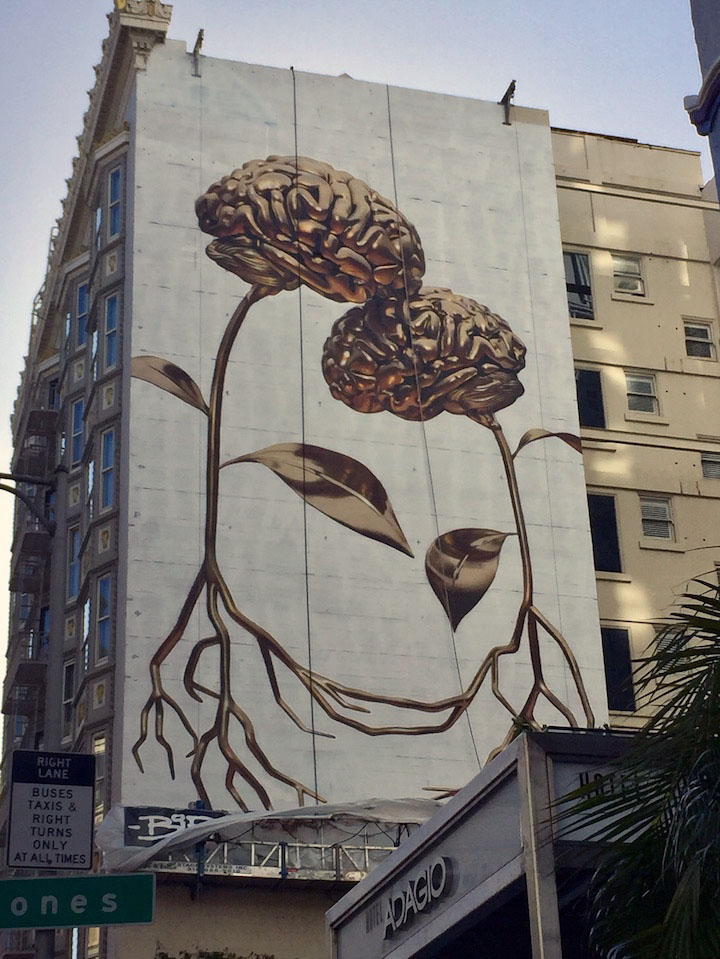 While combing the streets of San Francisco, I was struck by the dozens of intriguing surreal images that grace the city's visual landscape. Pictured above is the work of the anonymous street painter known simply as BiP. I captured it on my last day in San Francisco, as it was near completion. What follows are several more images — marked by a surreal sensibility — that gripped me:
San Francisco-based Austrian artist Nychos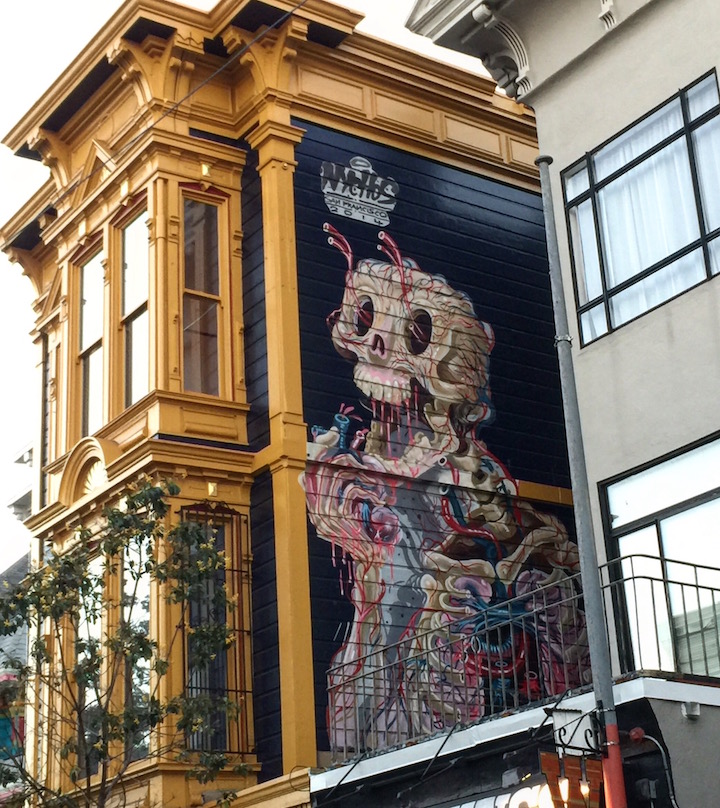 Also by Nychos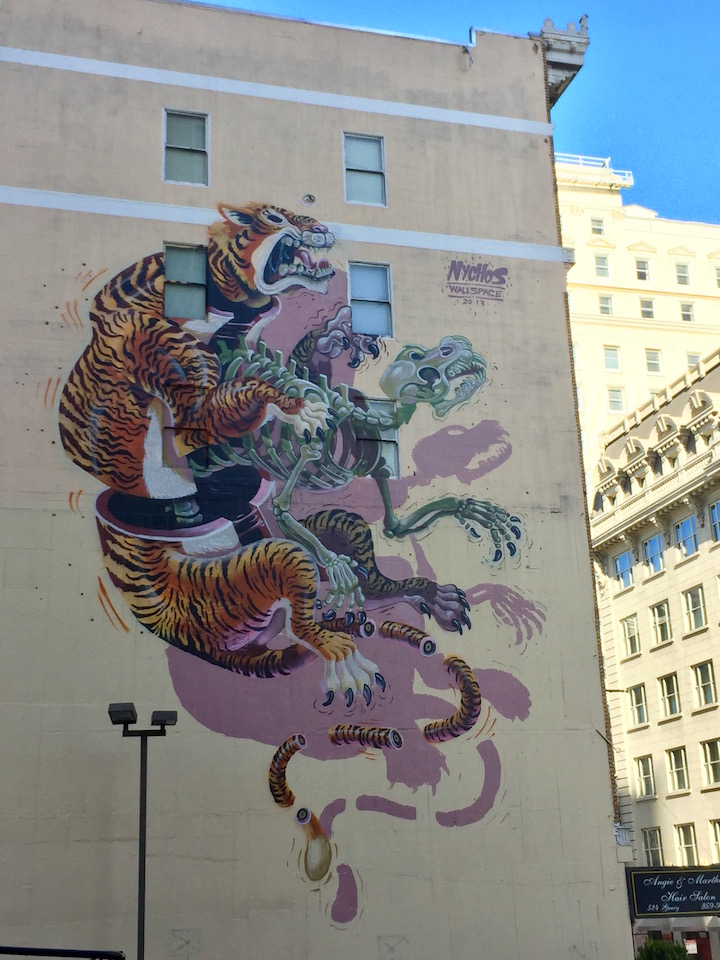 Bay Area-artists: Mars 1 with Damon Soule, NoMe Edonna, David Choong Lee & Oliver Vernon; segment of large mural as seen at dusk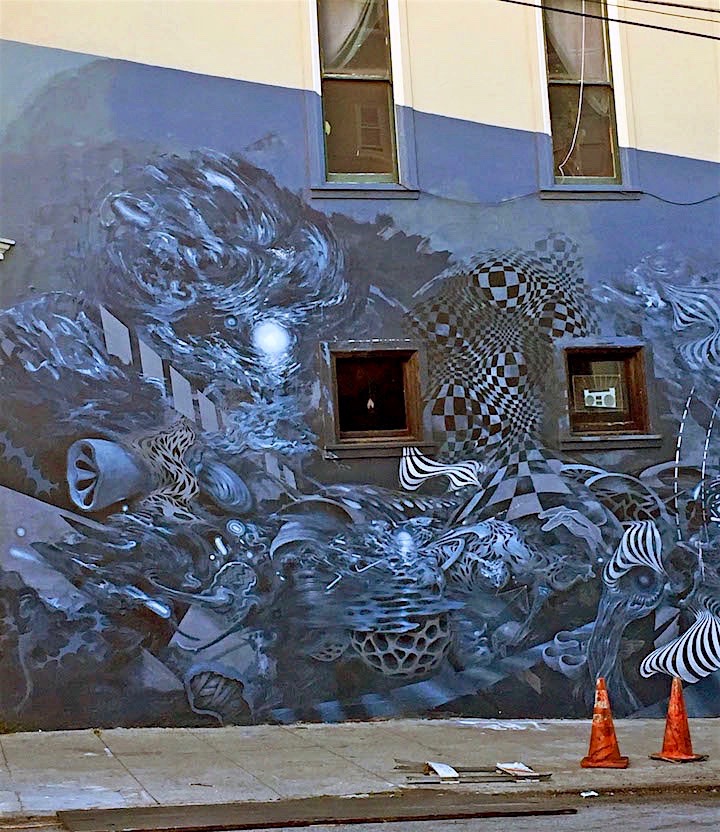 San Francisco-based Lango Oliveira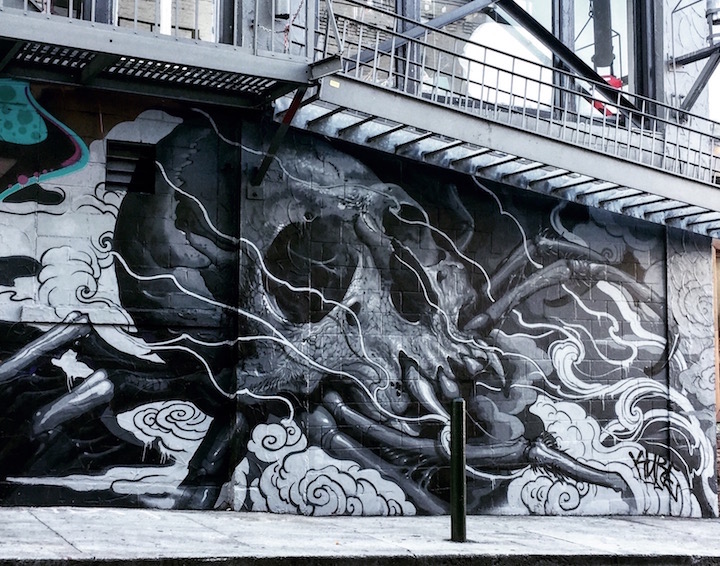 New Delhi-based Seattle native Jonathan Matas, close-up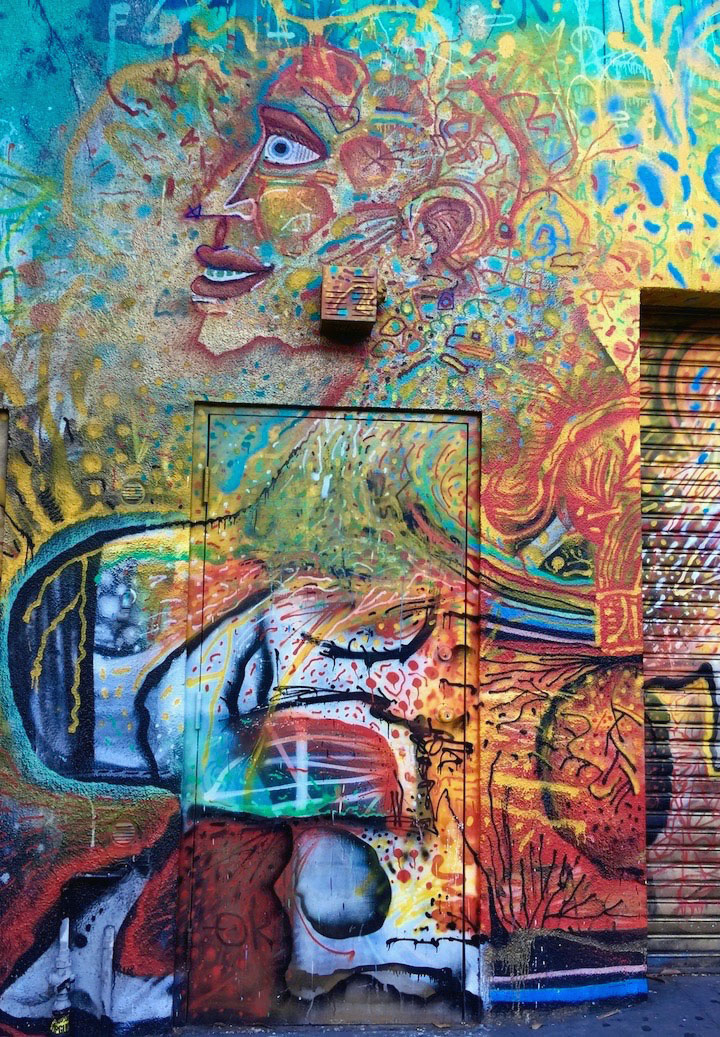 San Francisco-based Hyde1 with his distinct Aztec aesthetic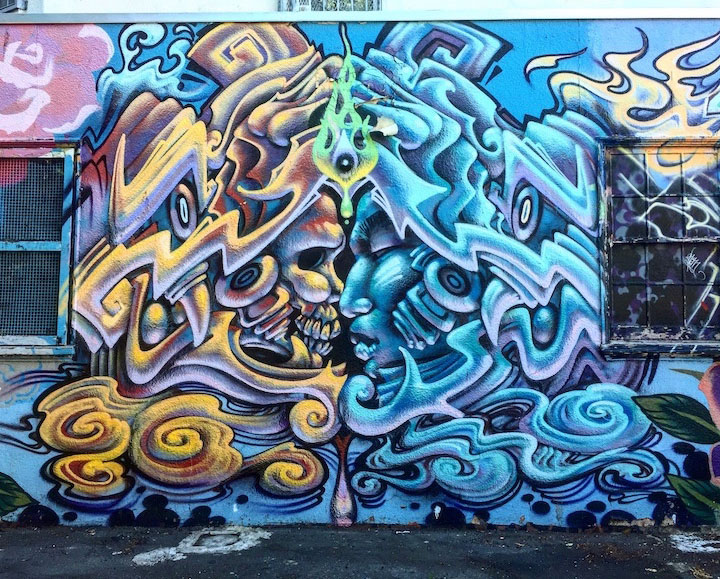 Photos by Lois Stavsky
Note: Hailed in a range of media from WideWalls to the Huffington Post to the New York Times, our Street Art NYC App is now available for Android devices here.

{ 0 comments }