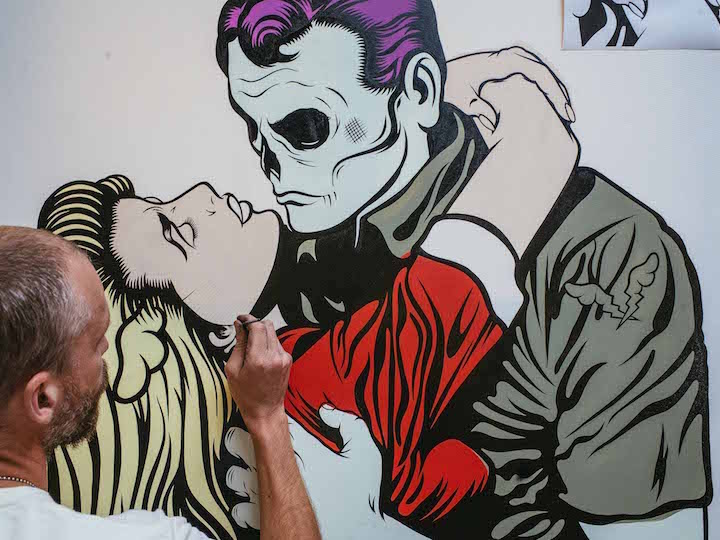 Opening this coming Saturday, September 23, at Los Angeles' Corey Helford Gallery is D*Face's only U.S. solo show this year. The legendary UK-based artist — who has recently shared his talents with us New Yorkers in Downtown Manhattan with the Lisa Project NYC, at Coney Art Walls and at the Bushwick Collective — set out to resurrect romance in the contemporary era. Aptly titled Happy Never Ending, D*Face creates a family of dysfunctional characters, as he takes on such issues as illusive intimacy and conspicuous consumerism.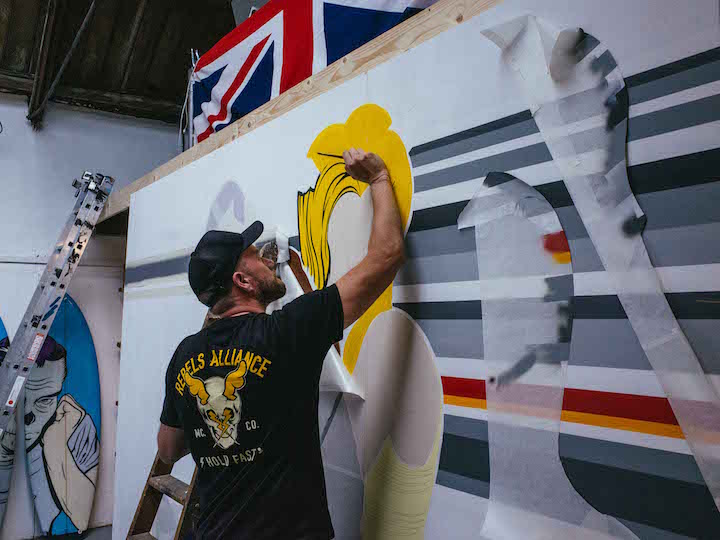 Regarding his new works, D*Face states: "For me this work is about the tragedy of losing someone you love. Not just in the physical sense of death but also in the metaphorical way that romance has become such an artificial thing in recent years. Courtship used to be a craft, something careful and considered; marriage was an everlasting bond of trust and commitment. Today, though, romance is comparable to a shop bought commodity – instantly attainable at the touch of a button or swipe of a screen. In a constant search for someone or something better, people treat others as if they were mere objects – infinitely attainable and instantly disposable."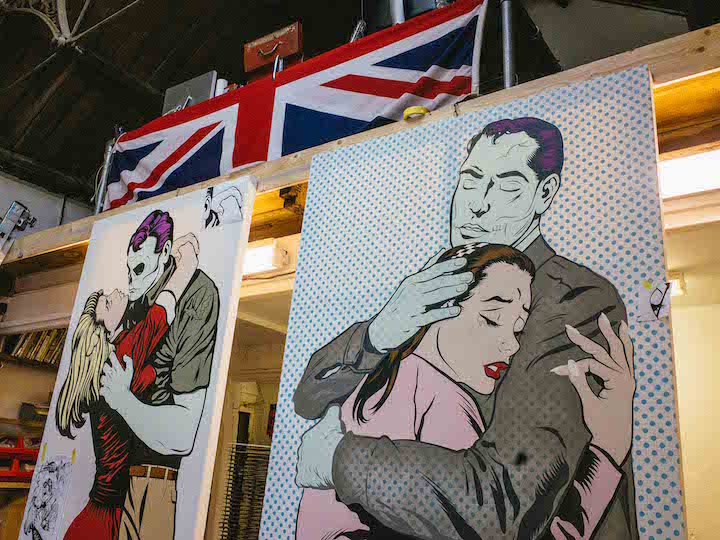 He continues: "With this new series of work I wanted to re-kindle the lost romance of a bygone era, back when, even in death, the memory of a loved one could last an eternity and a marriage went beyond just a symbolic gesture. For the show I want to construct a mini chapel where we can actually hold a real ceremony and a graveyard in which I want people to leave momentos to the people they have lost. If romance is truly dead, then I want to resurrect it for the modern age."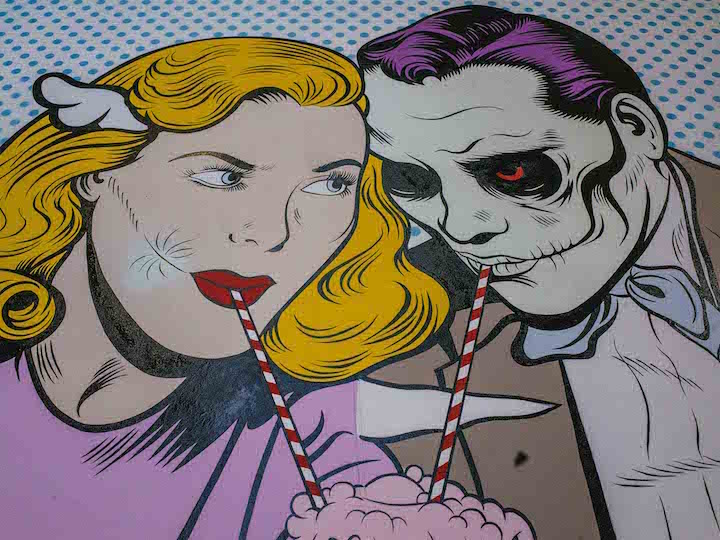 By rethinking, editing and subverting imagery — such as currency, advertising and comic books — drawn from decades of materialistic consumption, D*Face transforms these now iconic motifs, figures and genres in order to gain new insight into today's values.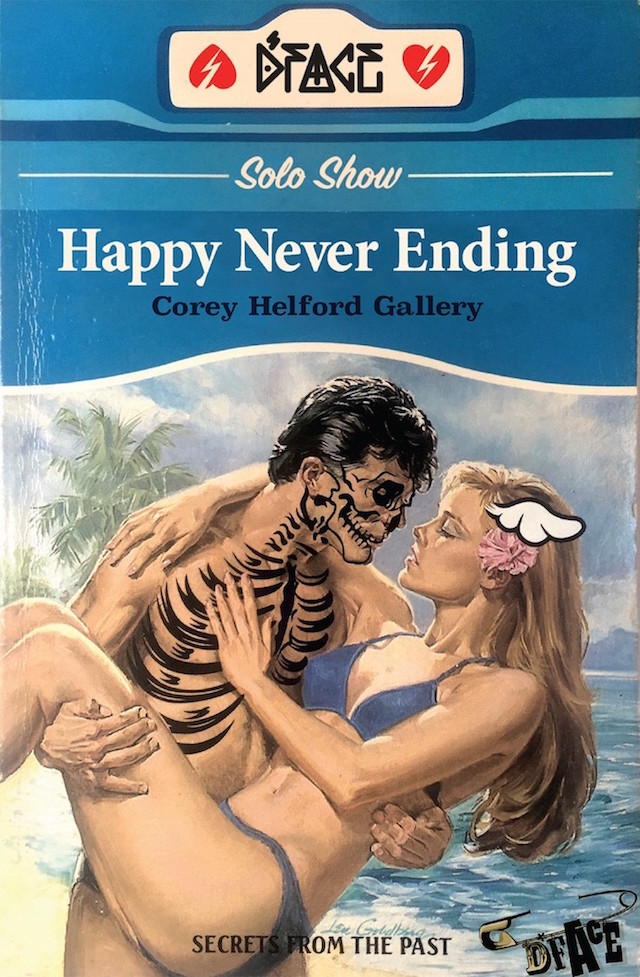 Happy Never Ending's opening reception will be held this Saturday from 7-11pm in Gallery 1 at Corey Helford Gallery. The exhibit remains on view and is open to the public through October 21st.
Photo credit: Spraying Bricks, in-process shots from D*Face's studio 
Note: Hailed in a range of media from WideWalls to the Huffington Post to the New York Times, our Street Art NYC App is now available for Android devices here.

{ 0 comments }