Last Monday – Memorial Day – SinXero, Sien, Fumero and Joe Conzo brought their vision to a new legal wall in the Bronx. Inspired by SinXero's memories of growing up on 181st Street and Prospect Avenue, the collaborative mural pays homage to the roots of graffiti and hip-hop.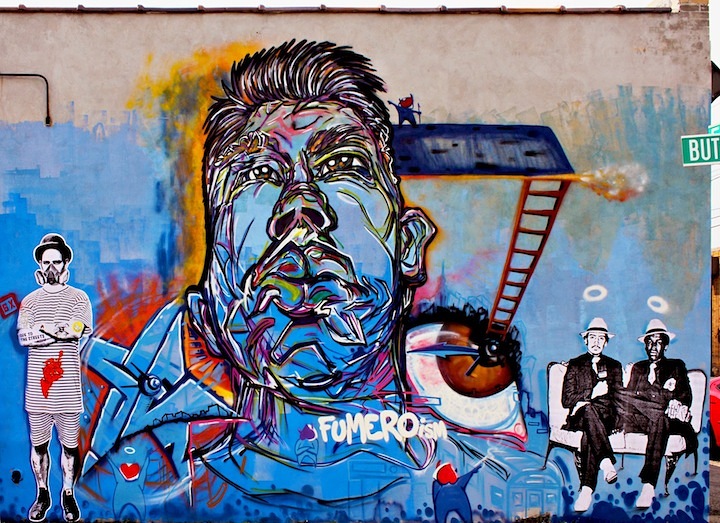 Located at 1401 Ferris Place, this mural is the first of four legal Bronx walls by the TAG Team — in collaboration with such legendary documentarians as Joe Conzo, Ricky Flores and Henry Chalfant. Sponsored by All City Paint, the murals are intended as a tribute to those who played a significant role in the development of the borough's distinct culture that continues to impact the world. These walls also represent, SinXero reports, an effort to bring a new form of street art, grafstract— with its melding of styles — to the birthplace of it all.  Here are a few more images:
Sinxero pastes up his iconic "Ode to the Streets" image. Photo by Trevon Blondet.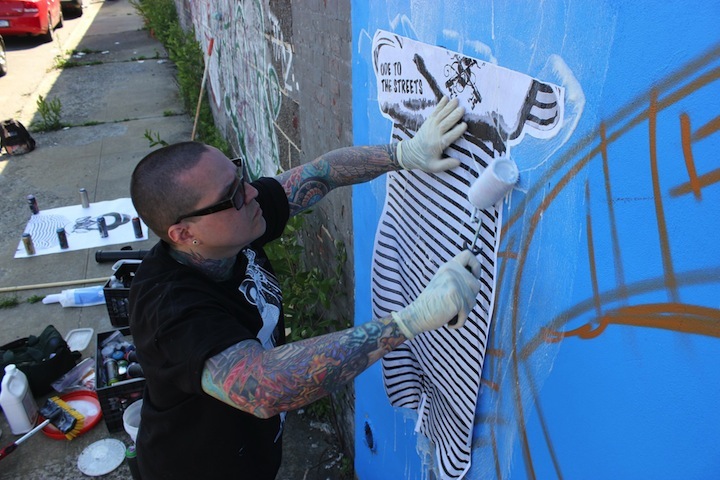 Close-up of SinXero image with Sien to the right. Photo by Tara Murray.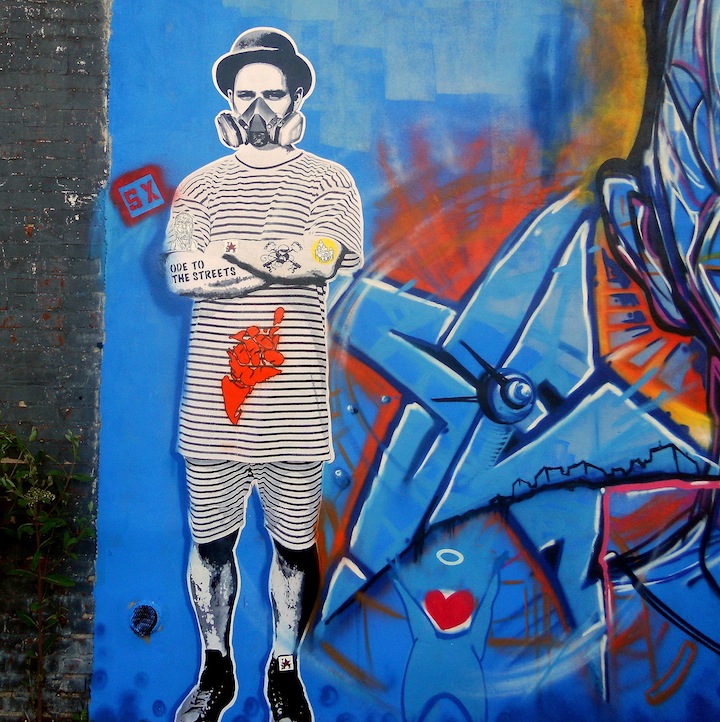 Sien at work. Photo by Trevon Blondet.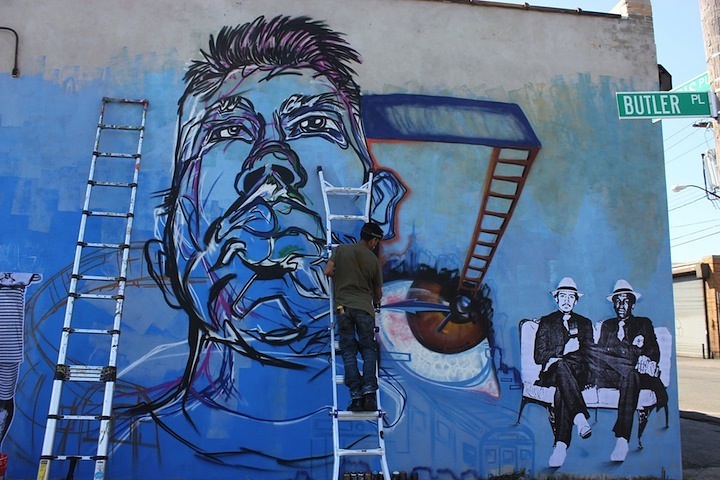 SinXero and Fumero in front of completed mural. Photo by Trevon Blondet.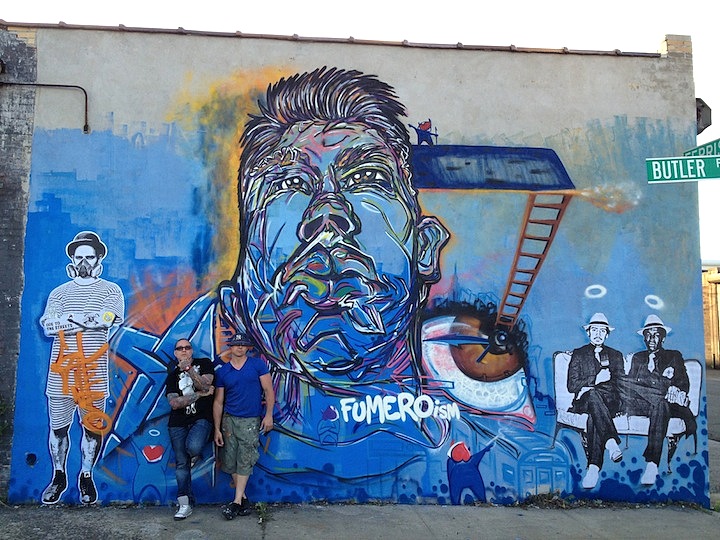 Joe Conzo with image based on his photo of Bronx hip-hop legends, the Cold Crush Brothers. Photo by Trevon Blondet.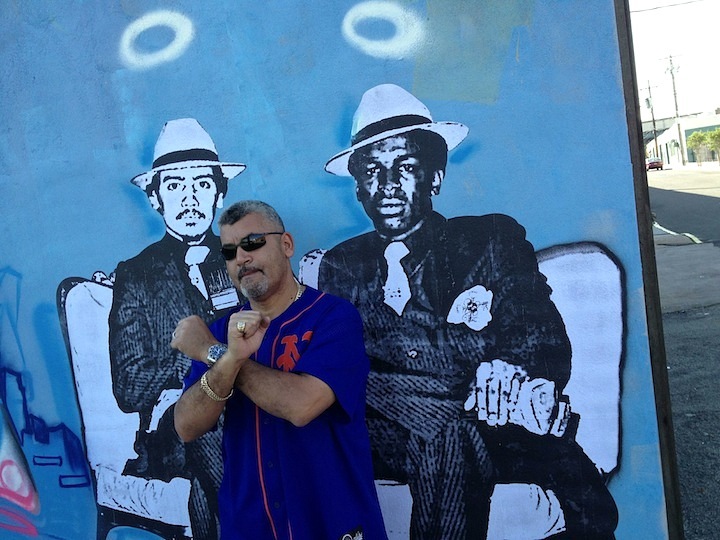 Close-up of Cold Crush Brothers. Photo by Lois Stavsky.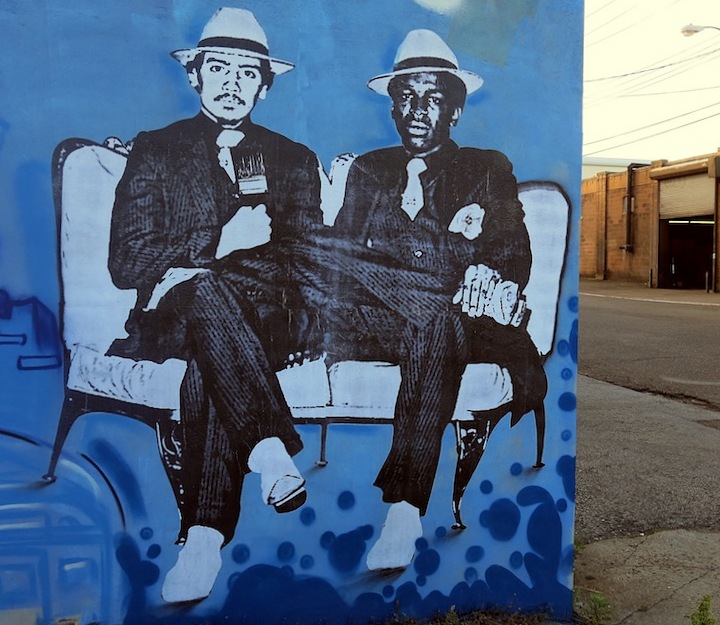 Westchester Square Plumbing Supply Co., Inc  has provided TAG with multiple legal walls for this project.
All photos by Trevor Blondet, courtesy of SinXero — except for SinXero and Sien close-up by Tara Murray and final close-up by Lois Stavsky.
{ 0 comments }