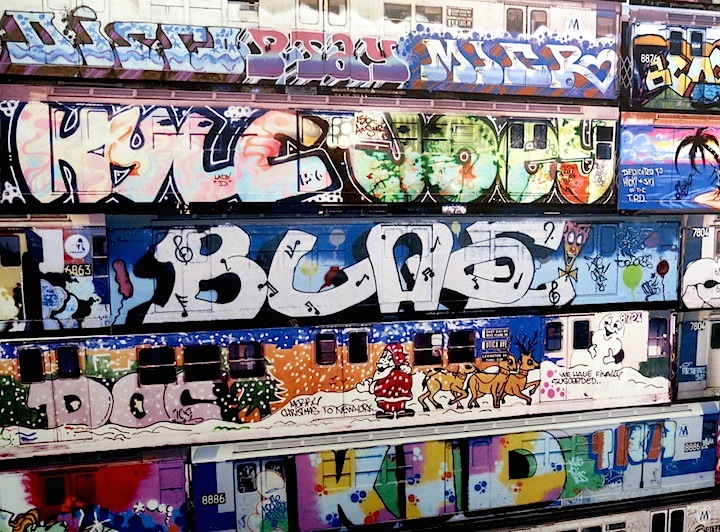 Moving Murals: Henry Chalfant & Martha Cooper's All-City Graffiti Archive, a mosaic of 850 wall images of subway graffiti photographed by Chalfant — along with a series of Martha Cooper's artist portraits — continues through this Thursday, December 18 at 4pm.  A homage to the boundless creativity of the graffiti artists whose talents and passions paved the way to the global street art movement, Moving Murals is the first exhibit to grace the City Lore Gallery at 56 East 1st Street.
Another close-up from Henry Chalfant collage, featuring the legendary Iz the Wiz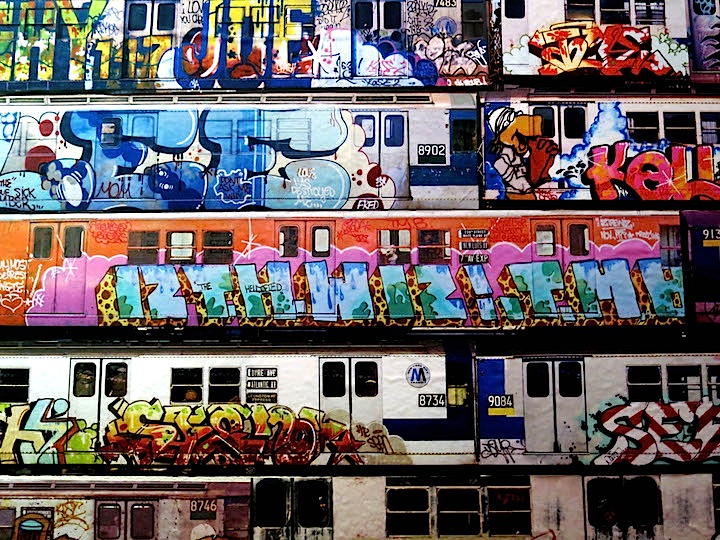 Martha Cooper's portraits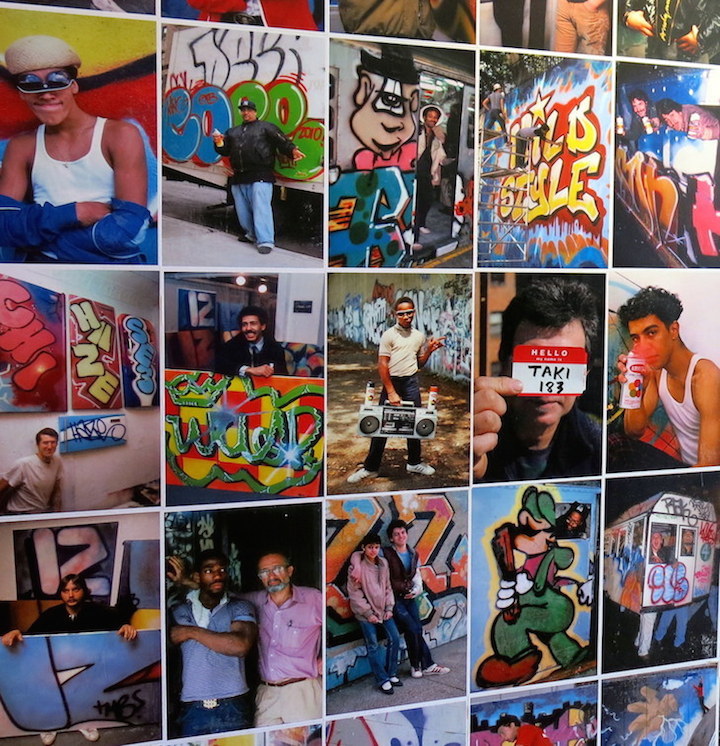 Including such contemporaries as Lady Aiko (top left)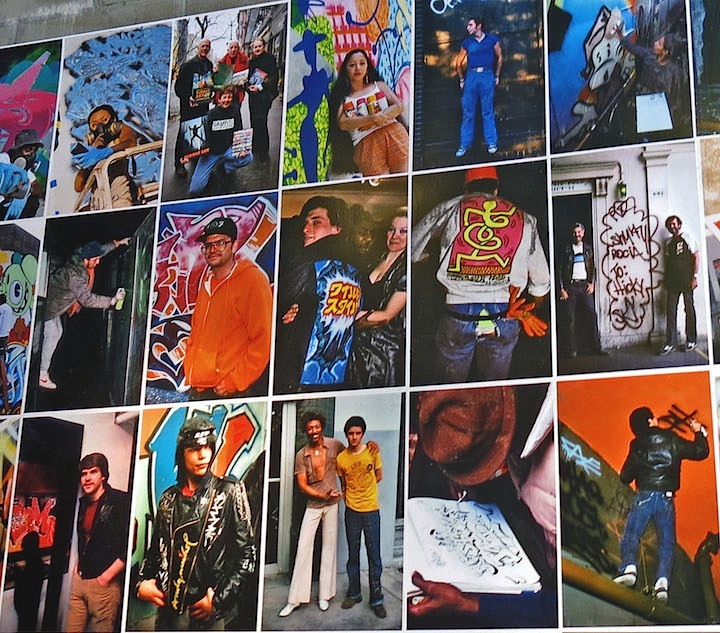 And next Saturday, December 20, 12pm – 6pm, you will have the opportunity to take home one of Henry Chalfant's graffiti train prints as City Lore will be offering Chalfant's train photographs from the Moving Murals exhibit with each membership purchased. Membership begins at $35. Hot cider and a variety of gifts by local NYC artists will also be available for sale at the City Lore Store.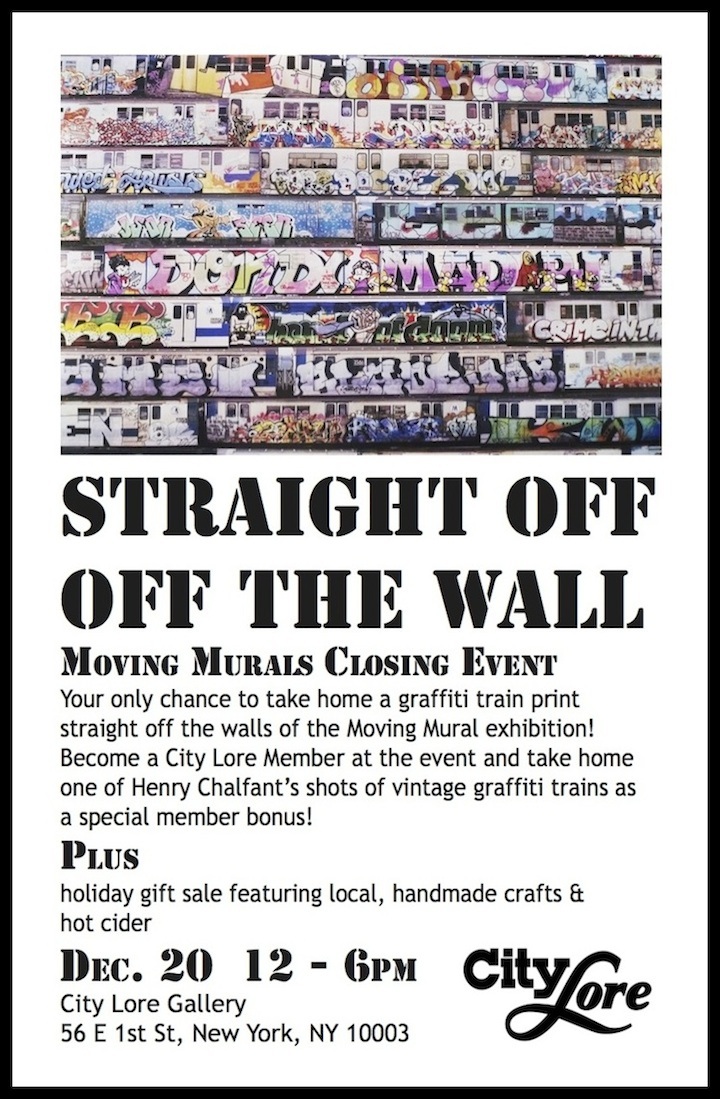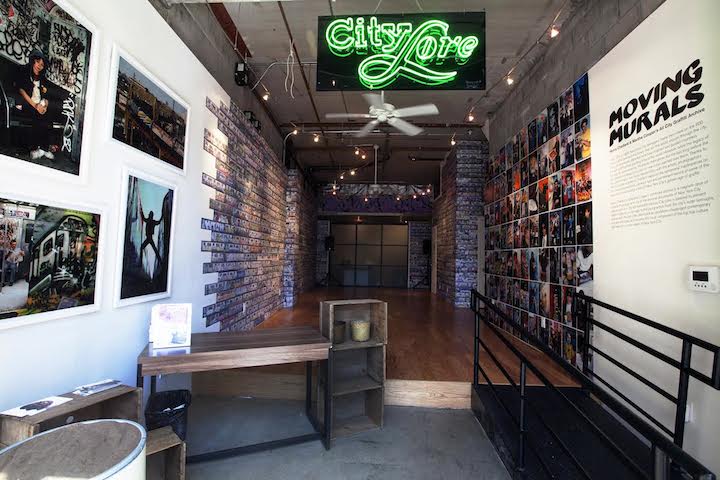 Final photo courtesy of City Lore; photos of Henry Chalfant's installation by Lois Stavsky; of Martha Cooper's by Dani Reyes Mozeson
{ 0 comments }